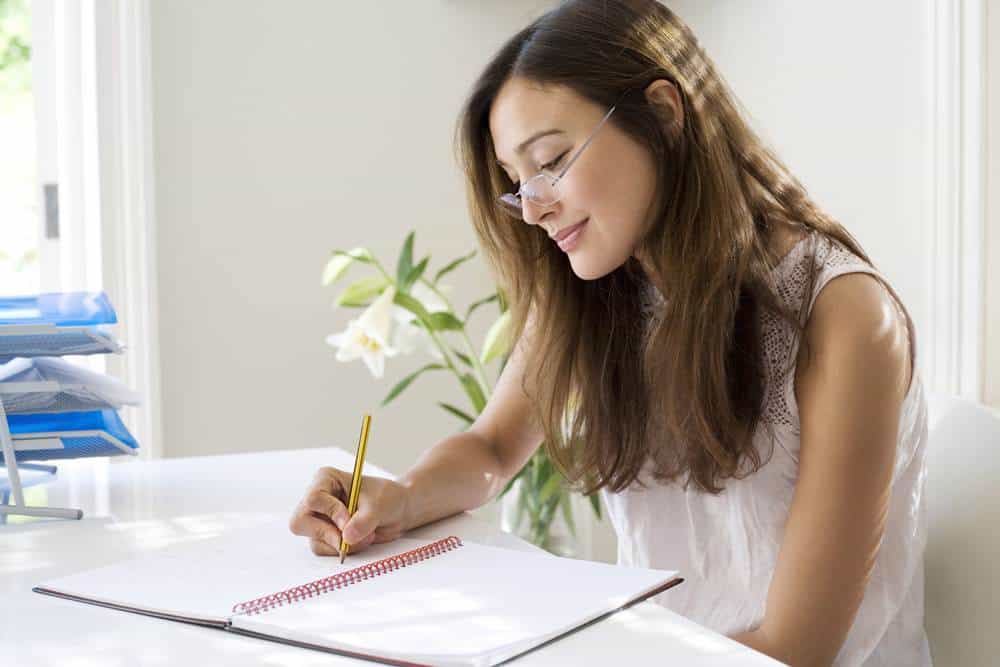 Bullet Journal Ideas for beginners in 2022
Looking for bullet journal ideas to add to your notebook? In this post, I am going to share over 100 amazing Bullet Journal Collections for you to try.
The term collection might seem a bit confusing if you are a bujo newbie but it is essentially a group of related data from a particular topic. So it is just a fancy term for bullet journal topics.
I have loads of bullet journal list ideas below plus more detailed explanations about bujo collections, so be sure to keep reading! There is also a handy FREE Bujo collections checklist printable at the end of the post.
But before we start this post let's go over again some of the important bullet journal setup ideas:
Bullet Journal Monthly Spreads

Bullet Journal Collections – You are here now!
Just simply click the links above if you need help with any of the Bujo terms and how-to's, otherwise, let's get started with all the amazing bujo collection ideas I have for you.
What is a Bullet Journal Collection? (aka bujo page)
If you are new to bullet journaling you might not know exactly what a bullet journal collection is.
Simply put a collection is just a bunch of related ideas grouped together, think of them as like bullet journal inserts, and they can be in any form!
It could be a list of things you plan to do, places to visit, things to buy, stuff to try, your future log… The list goes on indefinitely.
It could be literally anything!
In regards to the bullet journal method ( the original bullet journal concept ), some collections are inherited to the system, such as your daily and month logs, and most people use them.
Every log and entry in your bullet journal is a collection – because they are groups of related things.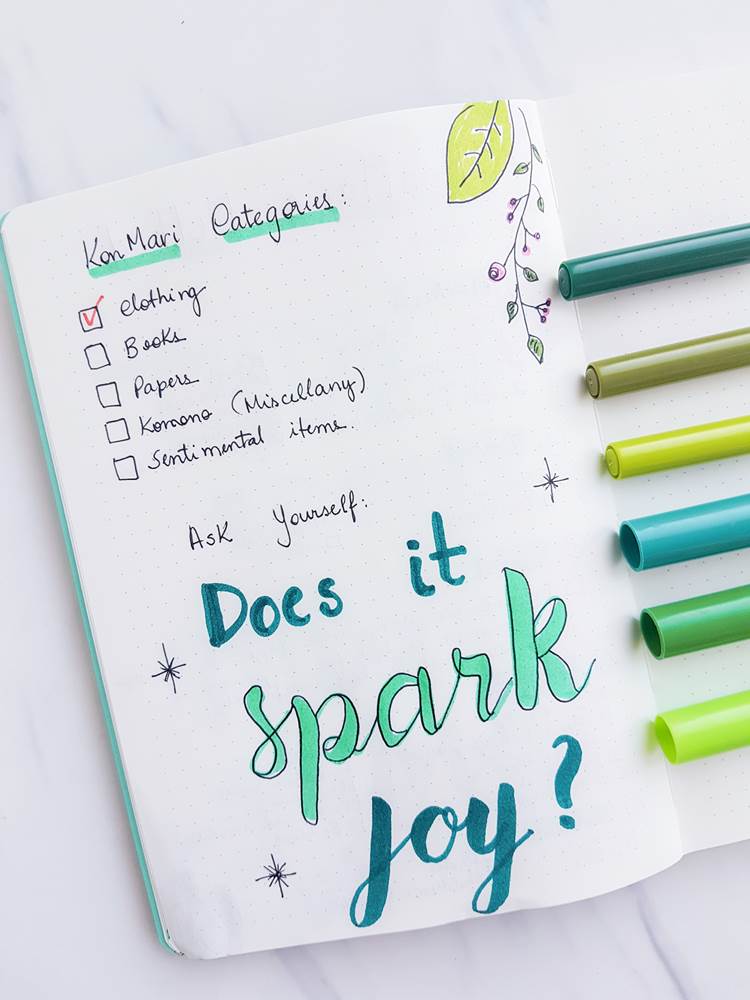 However, we have also the Custom Bullet Journal Collections. These are collections that people make based on their own personal interests and needs.
It is pretty much anything else other than your bullet journal calendar pages.
For instance, a person may add bullet journal collections such as cleaning tasks, books to read, and bucket-list destinations.
Another person may have collections such as date night ideas, movies to watch collections and home improvement spreads.
Your awesome bullet journal collection spreads will be a reflection of what you need or want to track.
Bullet Journal Collection Ideas
As I mentioned above, collections in bullet journals can be anything! However, I have created a HUGE list of bullet journal pages and habit tracker ideas that will help you create your own custom collections.
I have separated them into different categories so you can browse through your personal interests.
Below are all the ideas for journals. Have fun finding new Bujo collections to try!
Productivity bullet journal ideas
Need cool bullet journal ideas for work or maybe you're a student? Why not try these productivity spreads and pages below:
Tasks tracker

Homework assignments

Business plan lists

Project management

Open projects

Job search

Trackers

Go-To Resources

Apps to Try

Collaboration spreads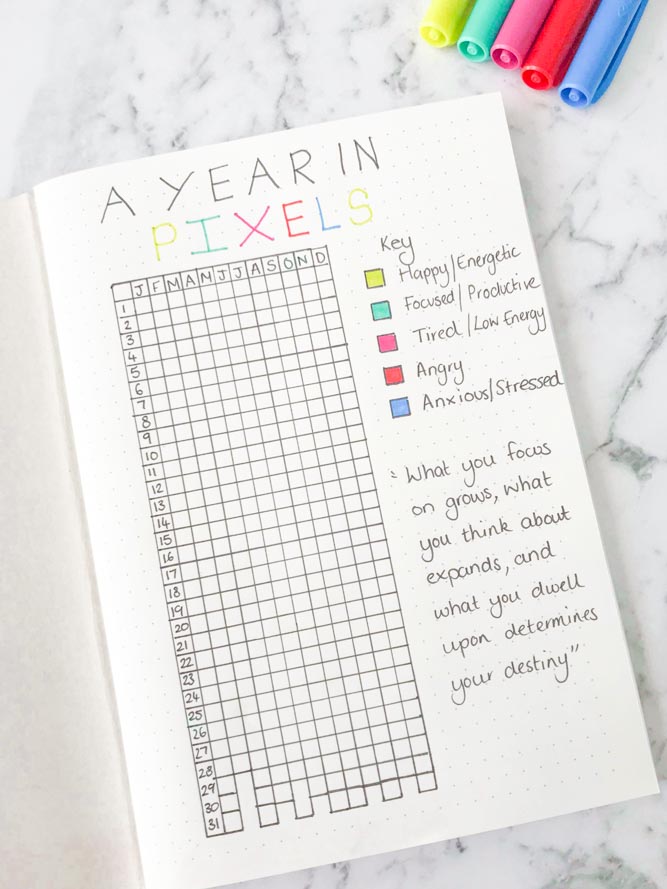 Physical and Mental Health collection pages
Popular health-related ideas for bullet journals:
Food diary

Workout routine

Measurement tracker

Medical history

Medications

Pay it forward spread

Personal growth bujo ideas
Here are some of my favorite bullet journal page ideas for personal development collections:
Personal goals

Health tracker

Wish list

Professional development

Affirmations

Values

Life changes

Miracle Morning

Skills to learn

Volunteering
Household journal page ideas
To keep on top of all the household jobs it can be a great idea to add house-related journaling lists. Here are a few inspiring ideas for your bullet journal book:
Recipe lists

Shopping list

In-season produce

Chore list

Daily cleaning to-do lists

Weekly cleaning to-do lists

Home improvements

Big purchases

Event planning
Family life collection ideas
Here you can get super creative and have pages in your journal to list or track family-related items. Below are some list journal ideas for family life collections:
Funny quotes from your kids

Places to bring your family

Date ideas (couples, parents, etc)

Family game night ideas

Social groups/playdate groups

School shopping lists

Allergy/diet info

Insurance info

Pet tracker/info

Contact info (medical, insurance, family, etc)
Favorite interests bujo page ideas
Here are some bullet journal spreads that you can add to your notebook to keep tabs on the stuff you love:
Favorite movies

Favorite TV shows

Favorite songs and artists

Books already read

Things and activities to do

Favorite quotes

Activities to do

Capsule wardrobe

Scripture

Prayer list

Crafts to try

Fave or Reference Websites

YouTube videos

Favorite pins

Favorite things on Instagram
Financial bullet journal page ideas
Need help saving for that dream item or just need help getting your finances in order? Try some of the collections in this list.
Specific savings goals

Daily personal expenses

Daily business expenses

Records for tax returns

Household finance info

Debt tracker

Bill payment tracker

Money savings challenges

No spend

Couponing
Travel journal list ideas
Don't forget to add some bullet journal inspiration related to travel and outdoorsy activities. These collections are fun and you can fill it up throughout the entire year.
Places to go and see (bullet journal bucket list)

Saving money for travel

Shopping list for traveling items

Packing list

Souvenirs to bring back

National parks visited
Bullet Journal Ideas Free Printable
Use this handy checklist to tick off ideas you have tried or even highlight the collections you want to try in your bujo next!
Best Bullet Journal Ideas for pretty spreads
When you are done choosing which pages you will be adding to your bullet journal notebook don't forget to add some details to make it your own. You can do this with color, doodles, stickers, or other creative methods.
You can use washi tapes and sticky notes to add not only color to your page but also to keep using the same spread even when tracked items change every week, as it is the case with a shopping and meal planner.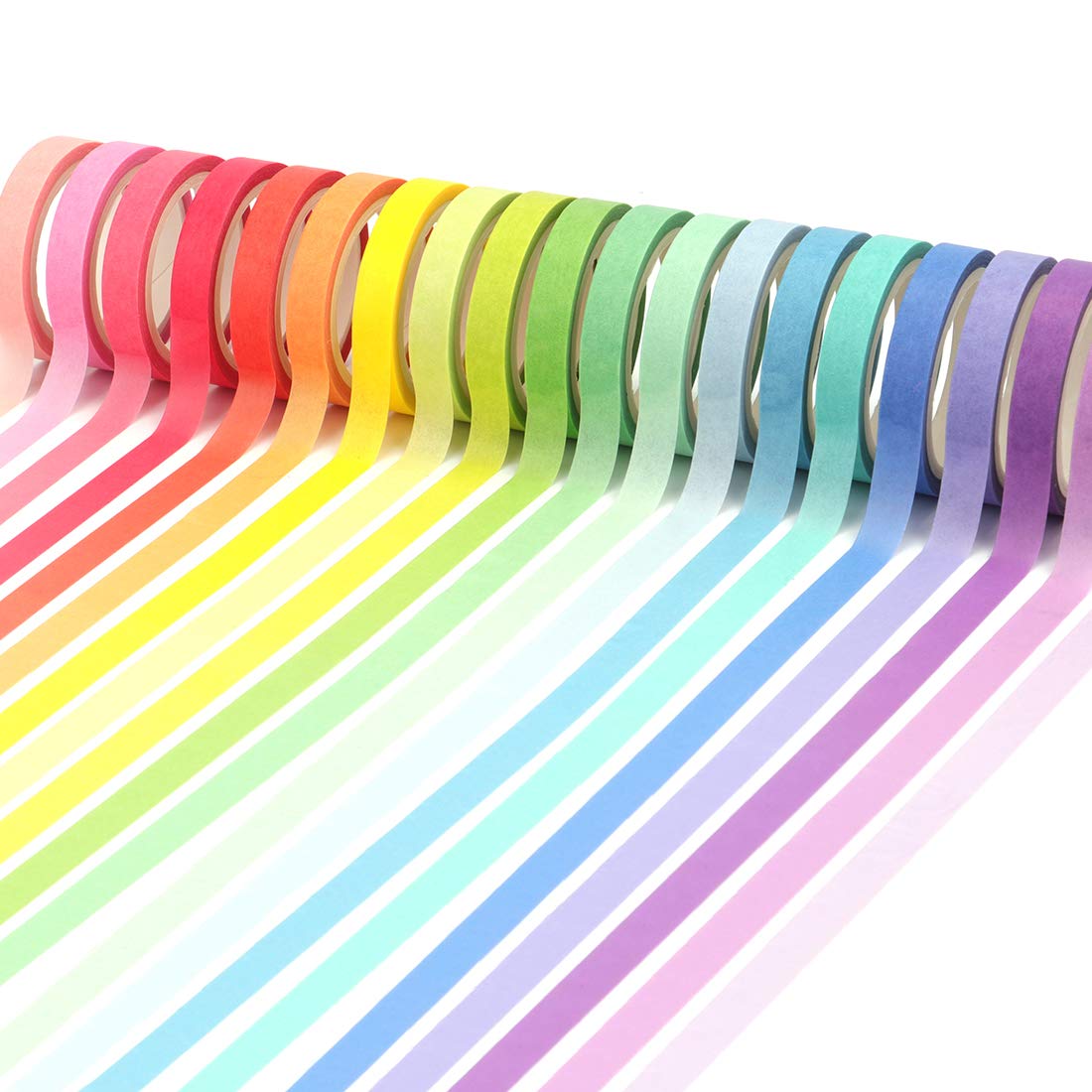 ---
I hope you enjoyed this list of journal planner ideas and that it has helped you create collections that suit you and your lifestyle.
Tell me, what are your favorite bullet journal collections? Or some bullet journal ideas that you can't live without?
More bullet journaling ideas you will enjoy:
PIN FOR LATER!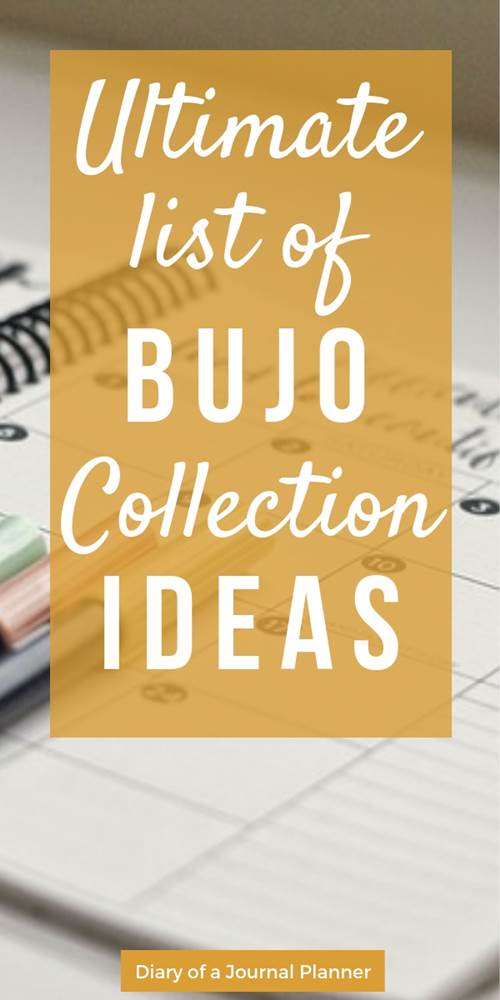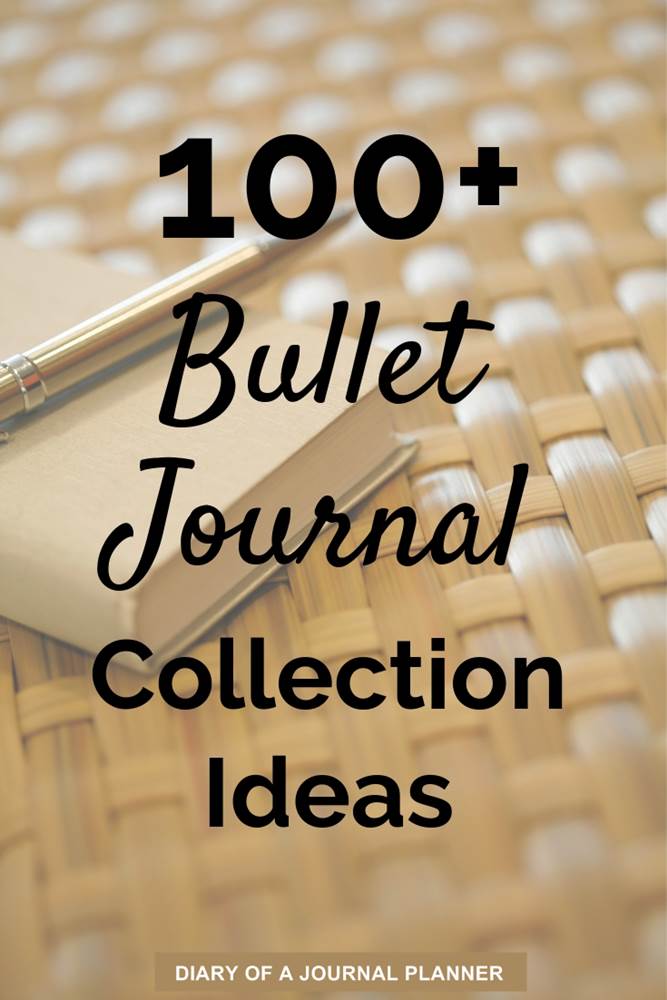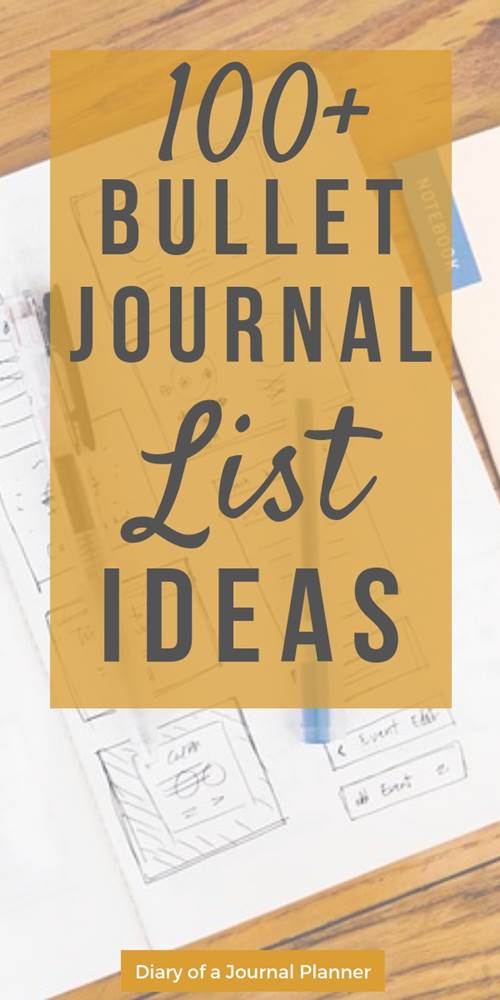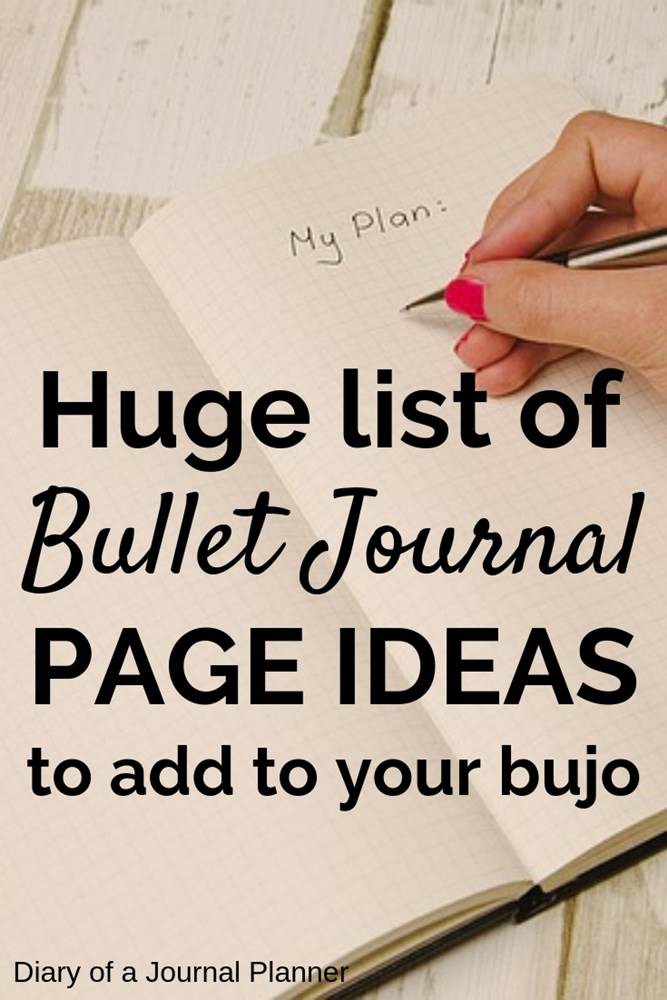 Ideas bullet journal for you notebook