Quotes For Bullet Journal
Looking for some bullet journal quotes to add to your spreads and pages? We share some of our favorite journal quotes that we know you are going to love just as much as we do.
You have seen them on cheesy posters, as social media captions, and in famous speeches. Quotes are one of the easiest ways you can boost your mood and get inspired or motivated.
We think that adding quotes to your bullet journal is a brilliant way to get creative while making your bujo an effective tool to enrich and better your life.
Keep reading to find the best bullet journal quotes and why you should be adding them to your own journal.
Why Use Journal Quotes and Sayings
So why use quotes in your Bullet Journal?
Finding the right quote that means something to us can motivate us, inspire us and help us move towards our goals. But why? Well, simply because, ideas create more ideas.
Looking at some well-crafted words can really connect to how we feel and what we want.
We can then use those words as a platform to motivate and inspire ourselves. They can also help uplift us and be used as a mood-boosting tool.
The beauty of adding them to your bullet journal is that you can then look at these quotes frequently and really let them do their magic.
That's why today we are giving you some quotes for planners that you can easily add to your journal or your bullet journal cover page.
How To Add Bujo Quotes to your notebook
There are so many ways that you can add quotes, here are a few of our favorite bullet journal ideas.
Create a bullet journal quotes spread
If you find a quote that really inspires or motivates you then you can dedicate a whole page to that one quote. Make it as beautiful as you can with creative fonts, doodles, and other decorations like stickers and washi tape.
You could also create a quote page where you add new quotes you love as the year progresses.
Make A Vision Board
A vision or dream board is a brilliant spread to create at the start of every year in your bullet journal, or even when you need some extra motivation.
Add quotes that will lift your mood and inspire you. Click to find out how to make a dream board spread in your bullet journal.
To Help You Achieve Your Goals
I personally love to have different quotes to help keep me motivated towards different parts of my action steps when I am working towards a big goal.
As we all know with goal setting in your bujo, breaking down big goals into daily, weekly, and monthly action steps is how you really make progress.
Once I have my action steps added to my daily, weekly, and monthly spreads I add a quote to those pages that really resonates with me and that particular goal.
As Part Of Your Bujo Spreads
Of course, sometimes we just love a quote because it makes us feel good. If you have a favorite quote or find one that makes you smile then add it anywhere you feel relevant in your bullet journal.
This could be on any habit tracker it suits, a quote that fits a particular season, or theme you add for the month ( they make brilliant monthly cover pages ), or even on the very front of your journal as your mantra for the whole year.
Need bullet journal quotes printable? Check our quotes coloring post here!
Inspirational Quotes for Journaling
Here are some famous quotes to write in a journal:
"Turn I Wish into I will."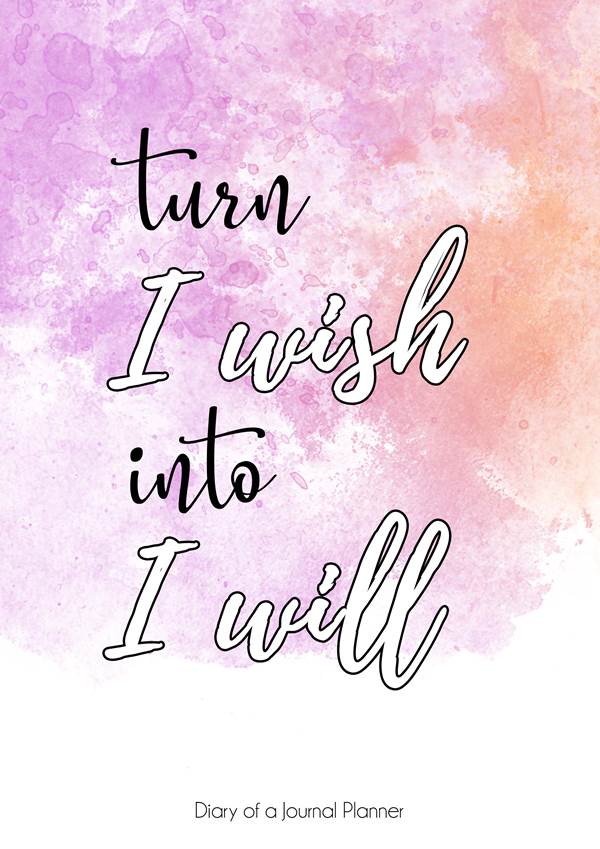 "Magic is believing in yourself, if you can do that, you can make anything happen." – Goethe
"Imagine Your Life Is Perfect In Every Respect; What Would It Look Like?" – Brian Tracy
"Whatever you can do or dream you can, begin it; Boldness has genius, power, and magic in it." – Goethe
"Dreams don't work unless we do."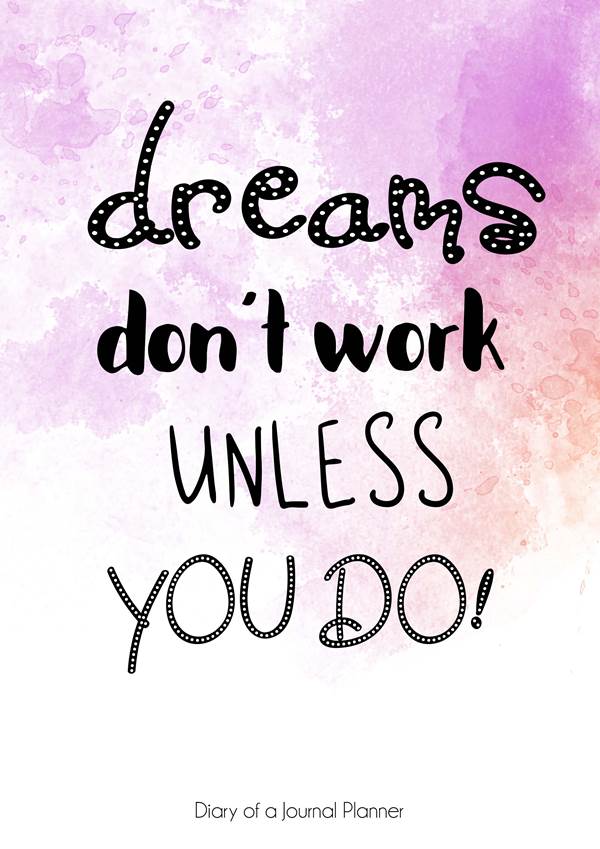 "Keep your eyes on the stars, and your feet on the ground."- Theodore Roosevelt
"The Way Get Started Is To Quit Talking And Begin Doing." – Walt Disney
"Whether You Think You Can Or Think You Can't, You're Right." – Henry Ford
"Life Is Either A Daring Adventure Or Nothing." – Helen Keller
"The secret of getting ahead is getting started. " – Mark Twain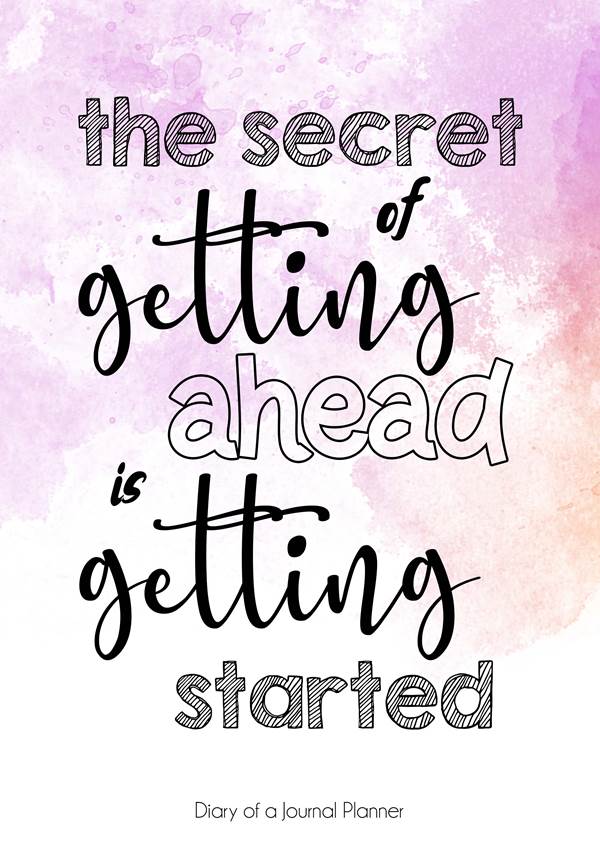 "You Don't Have To Be Great To Start, But You Have To Start To Be Great." – Zig Ziglar
"It does not matter how slowly you go as long as you do not stop." – Confucius
Bullet journal quote page ideas
Here are some of my fave inspiration quotes for bujo:
"Make today ridiculously amazing."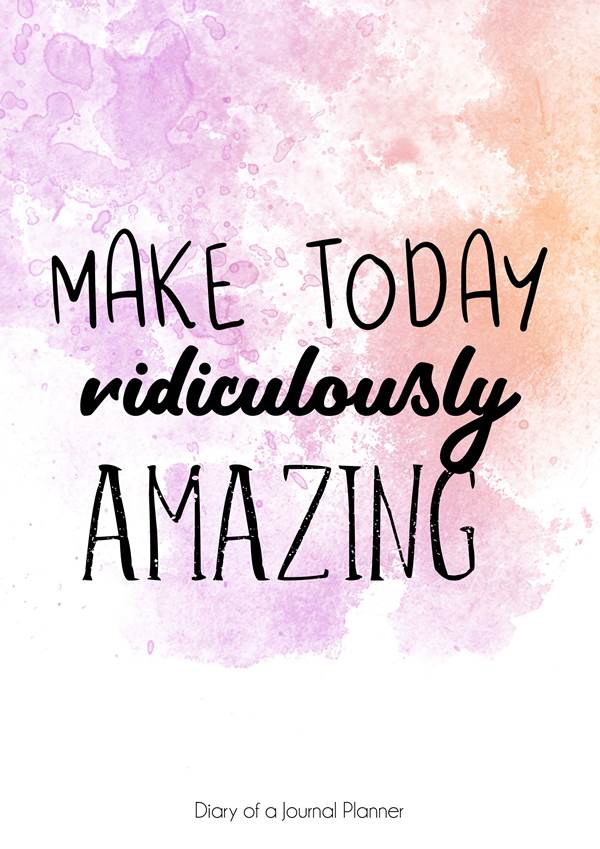 "Change the world by being yourself. "- Amy Poehler
"No pressure, no diamonds." – Thomas Carlyle
"Everything you can imagine is real." – Pablo Picasso
"Boldness be my friend." – William Shakespeare
"What we think, we become." – Buddha
"Good things happen to those who hustle." – Anaïs Nin
"To live will be an awfully big adventure." – Peter Pan
"Be faithful to that which exists within yourself." – André Gide
"And still, I rise." – Maya Angelou
"Each day provides its own gifts." – Marcus Aurelius
Bujo Quotes To Lift Your Mood
Sometimes you need good quotes to write on the first page of a diary or journal. These ones here are amazing for that:
"You are capable of amazing things!"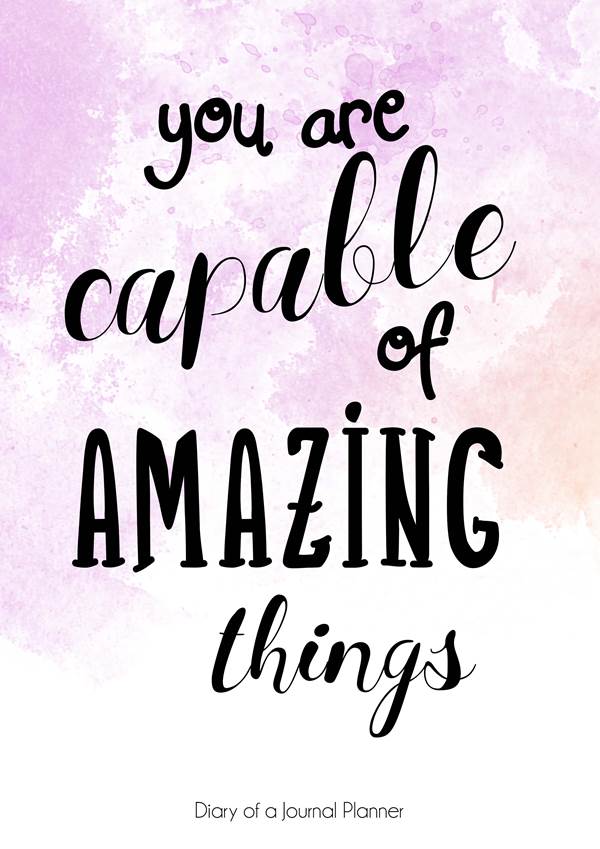 "For every minute you are angry, you lose sixty seconds of happiness." – Ralph Waldo Emerson
"Even if happiness forgets you a little bit, never completely forget about it." – Jacques Prevert
"Use your smile to change the world; don't let the world change your smile."-
"No matter where you are in your journey, that's exactly where you need to be. The next road is always ahead." – Oprah Winfrey
"Out of difficulties grow miracles." – Jean de la Bruyere
"Strive for progress, not perfection."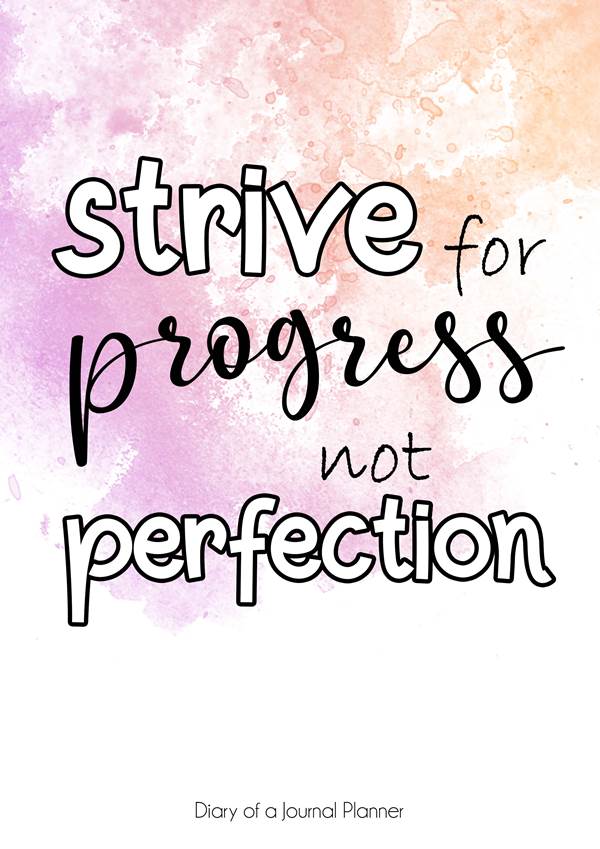 "Knowledge of what is possible is the beginning of happiness." – George Santayana
"Sometimes your joy is the source of your smile, but sometimes your smile can be the source of your joy."-
"Most obstacles melt away when we make up our minds to walk boldly through them." – Orison Swett Marden
"Happiness is not something ready-made. It comes from your own actions." – Dalai Lama
"Being happy doesn't mean that everything is perfect. It means that you've decided to look beyond the imperfections." – Gerard Way
Short Quotes For Bullet Journal
I love these short quotes that I add to my planner cover or as short calendar quotes. Check them out: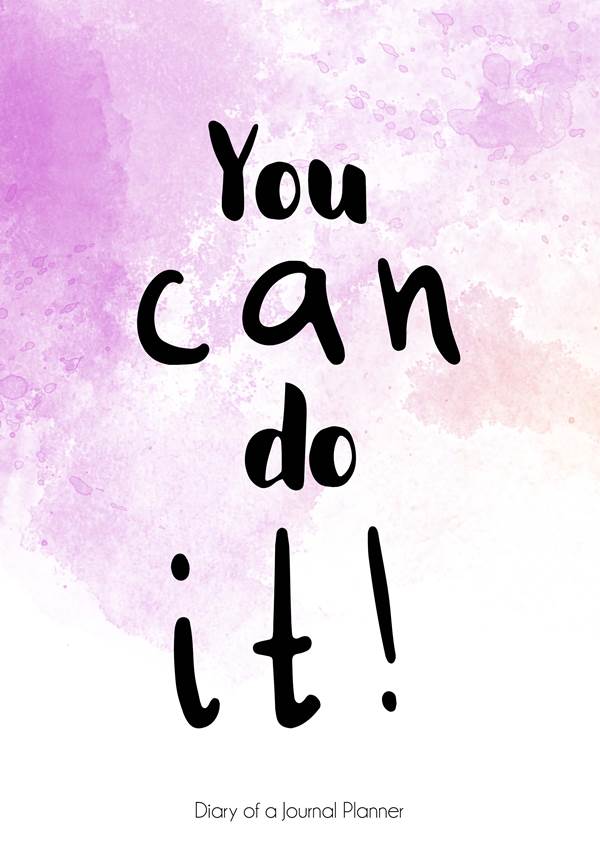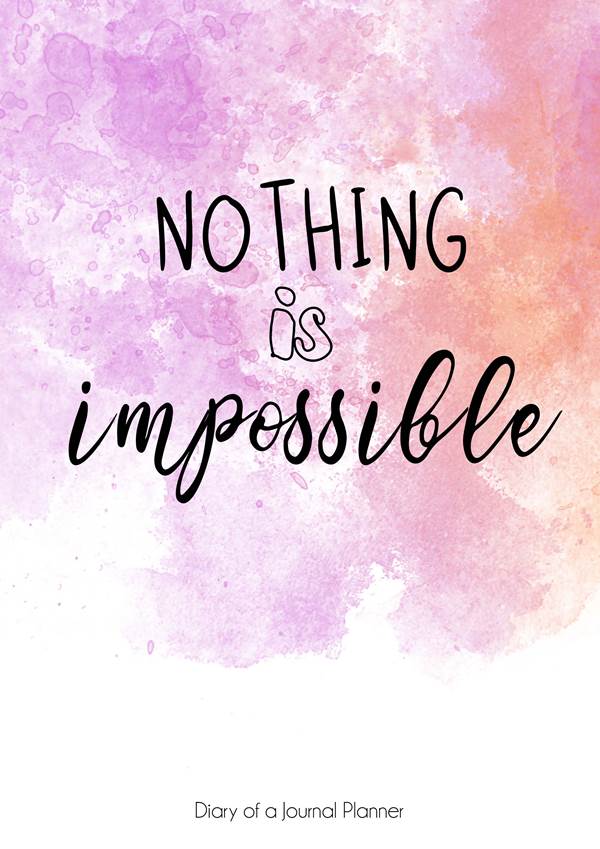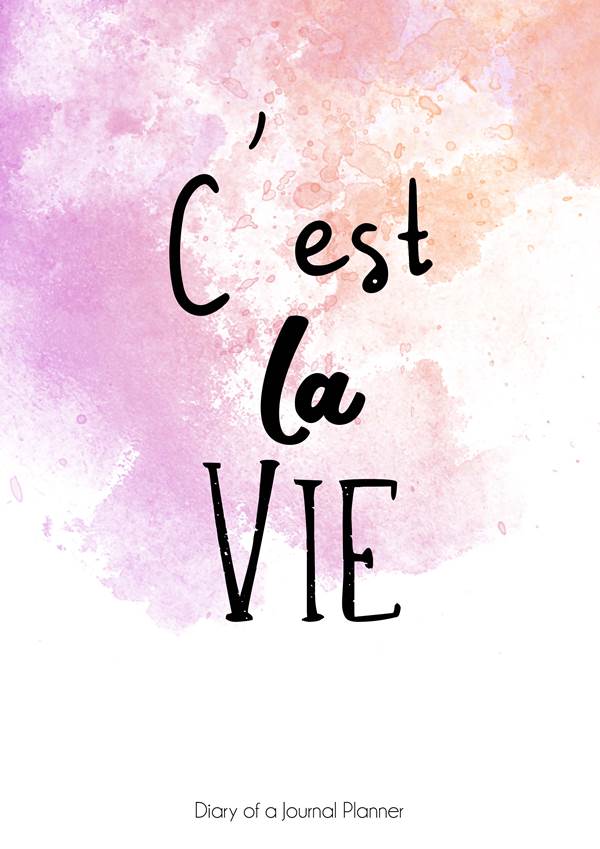 ---
We hope you enjoyed these quotes for bullet journal and that you find some creative ways to use them in your bujo.
Do you have a favorite quote that we missed? We love hearing from our bullet journal fans so let us know in the comments below.
Find More Inspirational Quotes Here
PIN FOR LATER!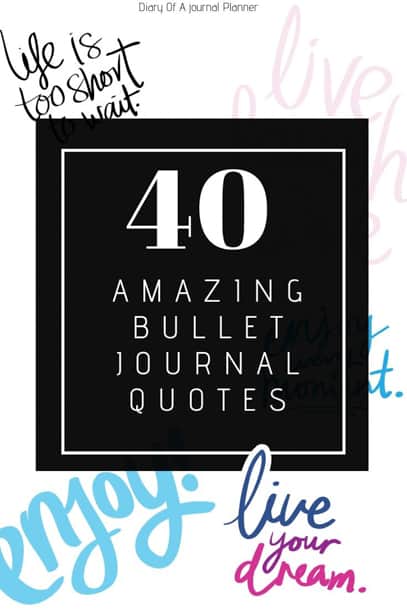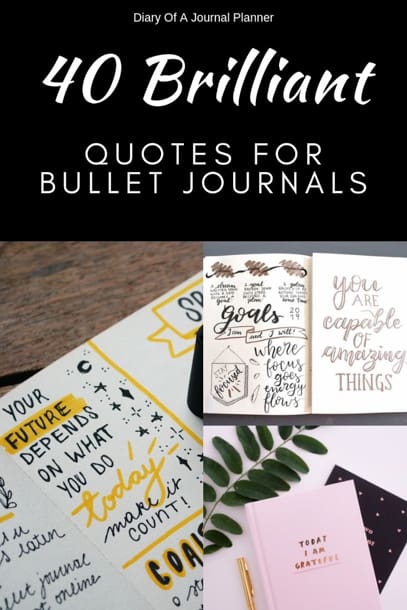 Inspirational journaling quotes