Quotes for planners
Looking for planning quotes to add to your bullet journal or just be inspired? Check out my favorite famous quotes about planning.
Motivational quotes and inspirational sayings have their way to make us change how we think and feel.
Why do they do that?
Well, that is because the way we think about ourselves and life and what we think is possible for us to achieve will actually determine the path that will come our way.
I have discussed it more in-depth in my Vision Board article explaining why the mind is actually the reality and that when you improve the quality of your thoughts you have the ability to change the quality of your life too, sometimes instantly.
Words are very powerful, they can touch us, make us smile, laugh or cry. That is why having positive thoughts and a feeling of gratitude is wonderful for our overall well-being, and it goes much deeper than most people realize.
Just know that you do have control over your thoughts even in the hardest circumstances so nurture them with motivation words that will help the stars align and get you to the results you want.
So today I have a few positive words and quotes about planning and preparation because after all we are all planners and dedicated to leading a more successful and productive life.
It is handy to keep a few of these uplifting planning quotes in your bullet journal or planner. If you are just starting on your bullet journal, getting a bit overwhelmed by it, or noticing a shift in your positive thoughts simply check back on your quote pages for a quick boost on your mood.
12 amazing quotes about planning to live by
"An hour of planning can save you 10 hours of doing."
Quote by Dale Carnegie.
This is my favorite quote about planning because of how much truth it speaks. When I take the time to plan my week I am so much more productive.
"A goal without a plan is just a wish."
This is one of the most famous planning quotes by Antoine de Saint-Exupéry.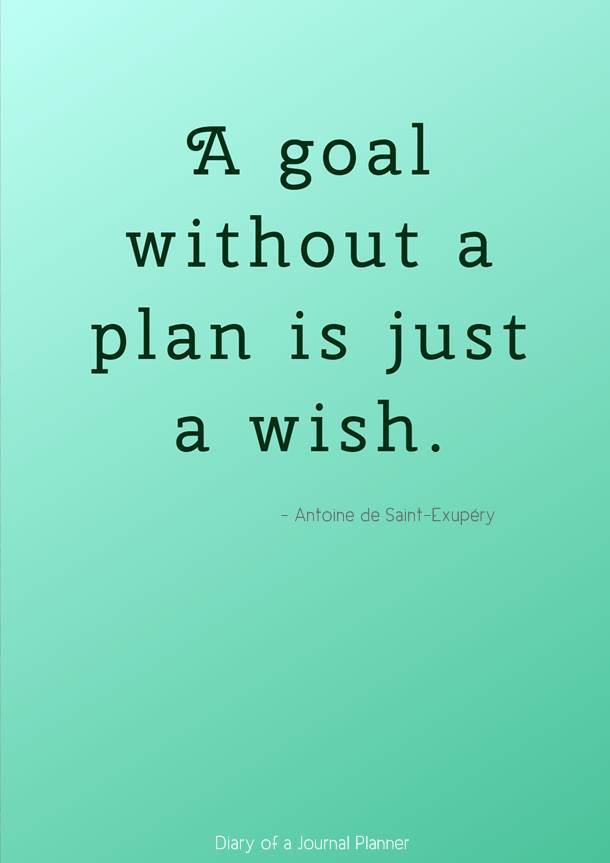 "There are dreamers and there are planners; the planners make their dreams come true."
Another famous quote on planning by Edwin Louis Cole.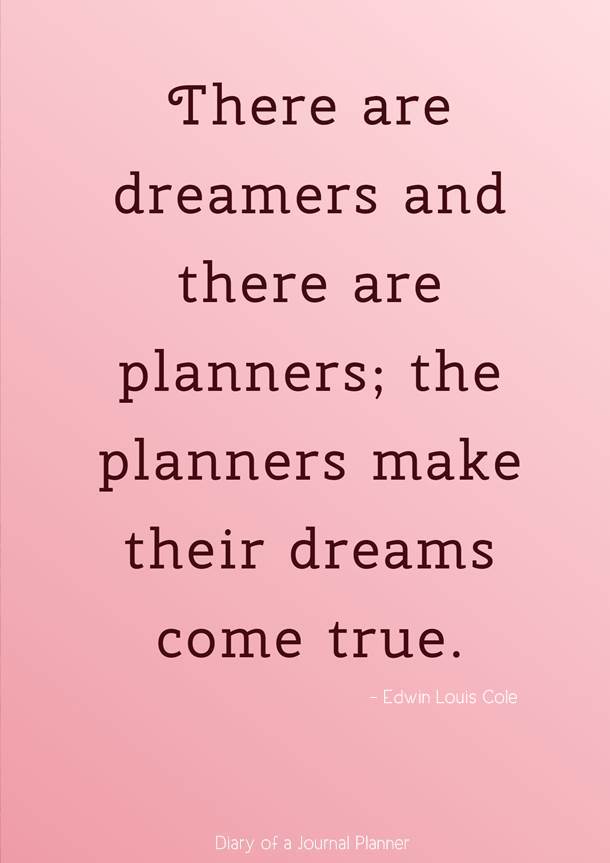 "The more the plans fail the more the planner's plan."
Yeap, that's right! I have a bullet journal quotes page with this saying. Quote by Ronald Reagan.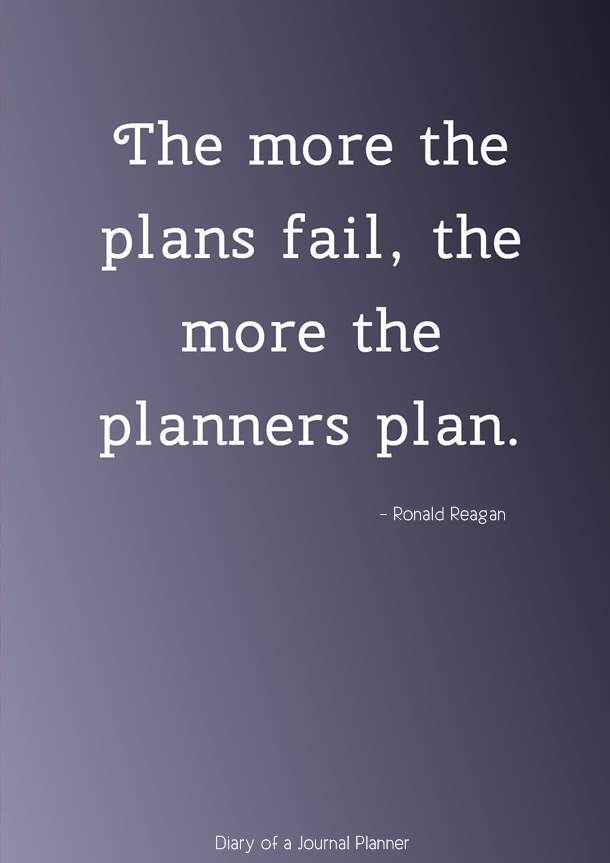 "The key is not to prioritize what's on your schedule, but to schedule your priorities."
Quote by Stephen Covey.
If you are looking for inspirational quotes about planning this one will be a nice addition to your bullet journal pages. It is all about priorities.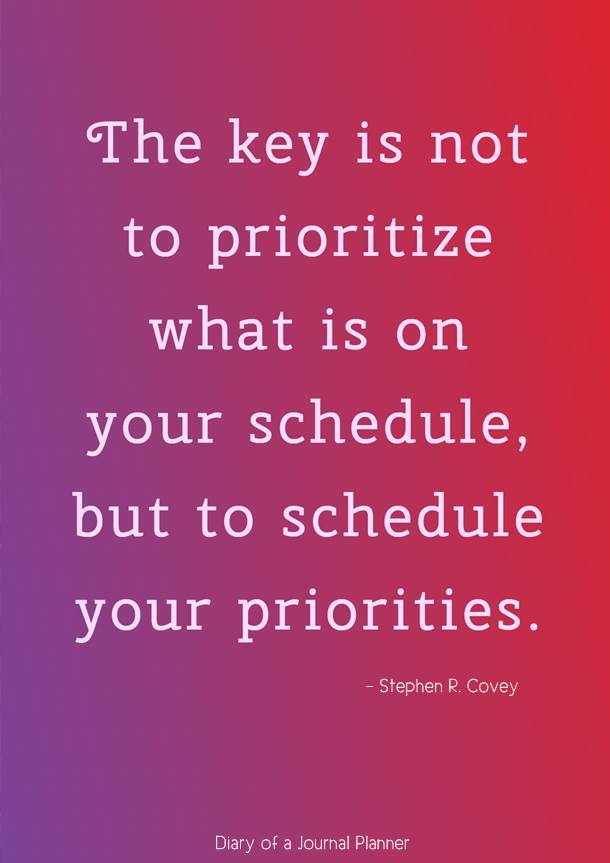 "Plans are nothing; planning is everything."
Properly planning will be the difference between success and failure. Quote by Dwight D. Eisenhower.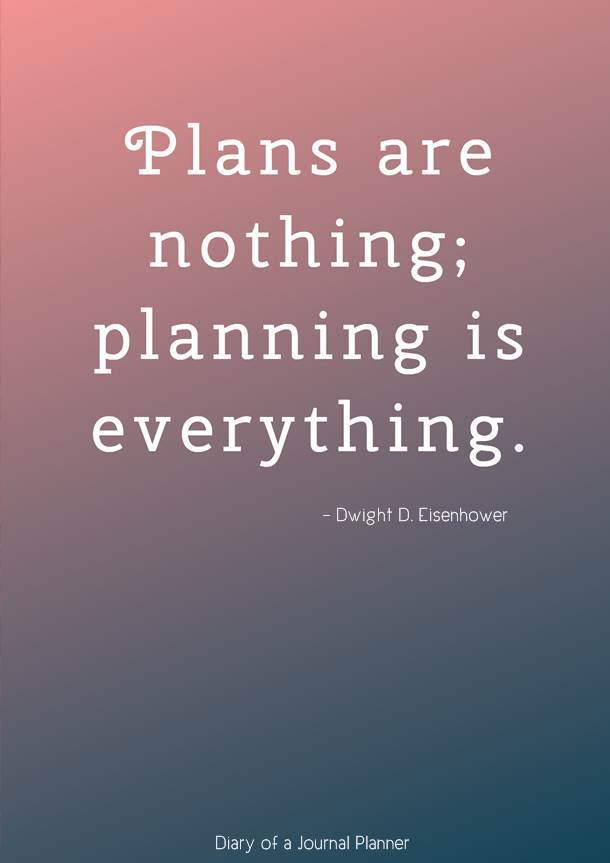 "Planning is a skill and an art which takes a lifetime to master."
Beautiful motivational quote on planning by Paddick Van Zyl.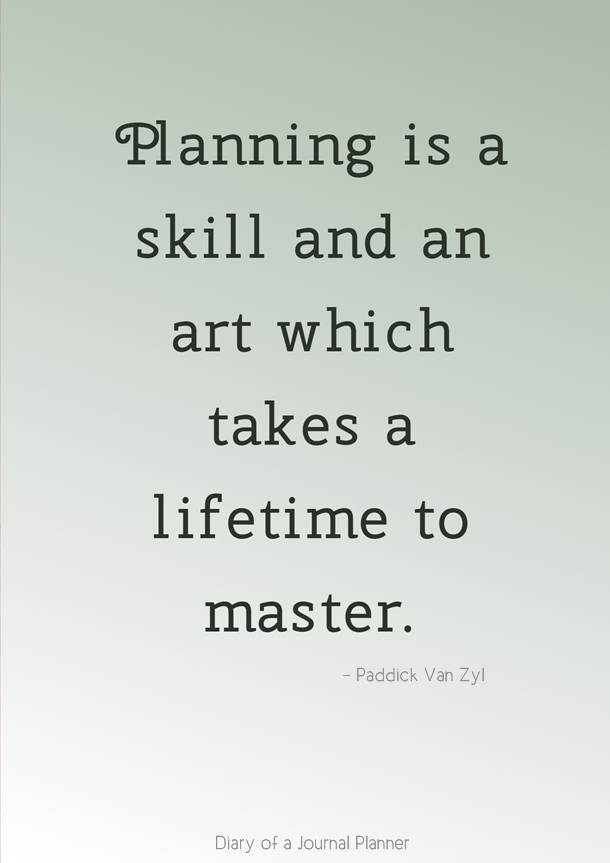 "It takes as much energy to wish as it does to plan."
This is such a good planning quote by Eleanor Roosevelt. It takes the same time and energy to wish and to plan, choose wisely what you do.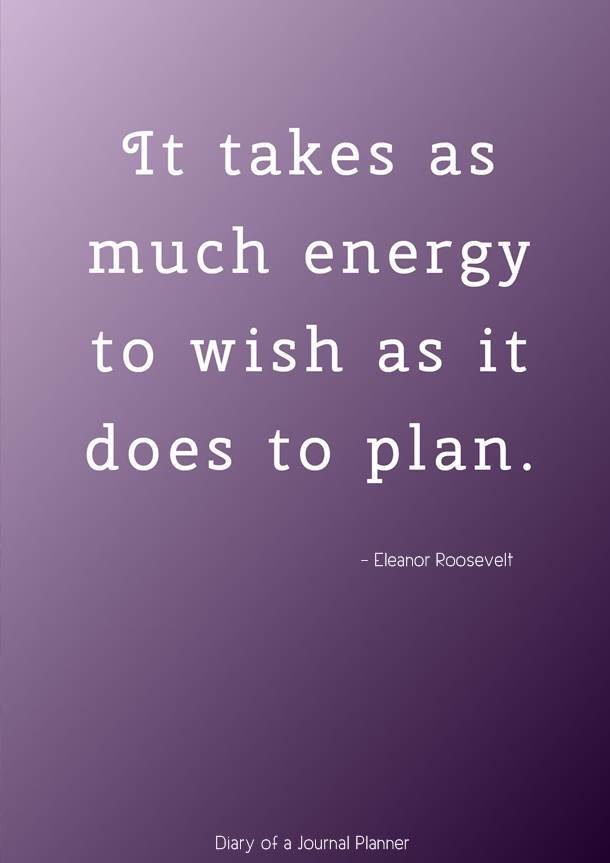 "If the plan doesn't work change the plan, not the goal."
I like how this poor planning quote reminds us that not every plan goes as planned but the goals can be achieved with a new plan.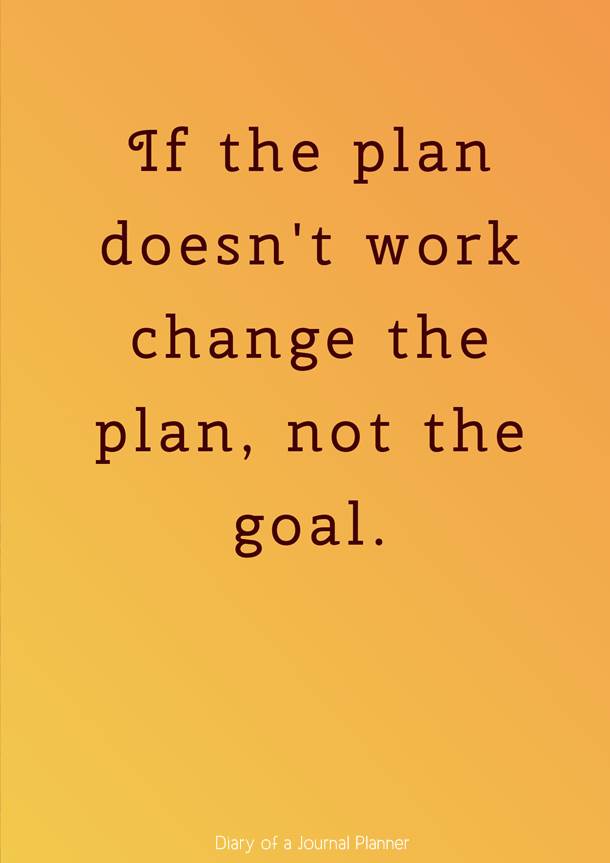 "Failing to plan is planning to fail."
A simple but precise quote about planning for success by Alan Lakein.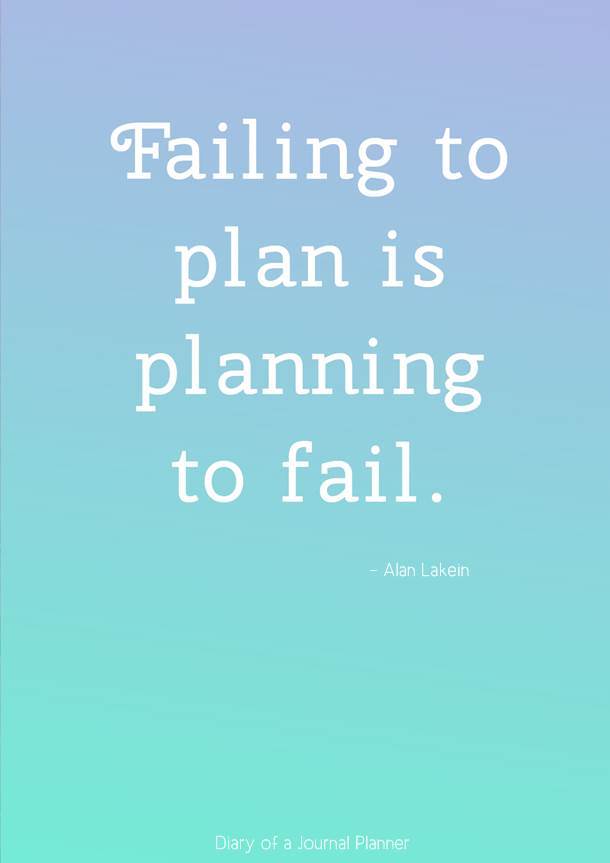 "Don't call it a dream, call it a plan."
I love this quote about planning your life in general. Don't just dream it, plan it.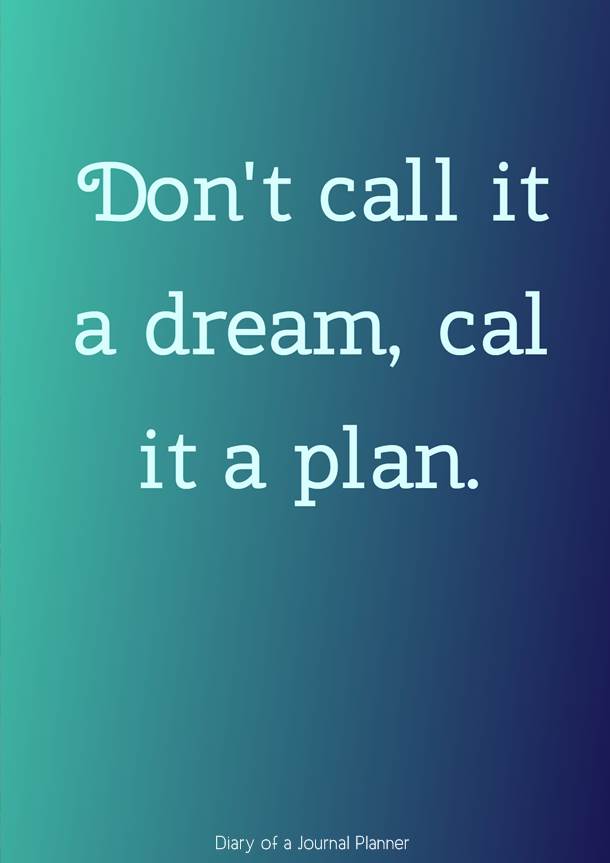 "Don't be busy, be productive."
Busy doesn't equal productivity. Often it is the lack of a plan that makes you busy but not productive.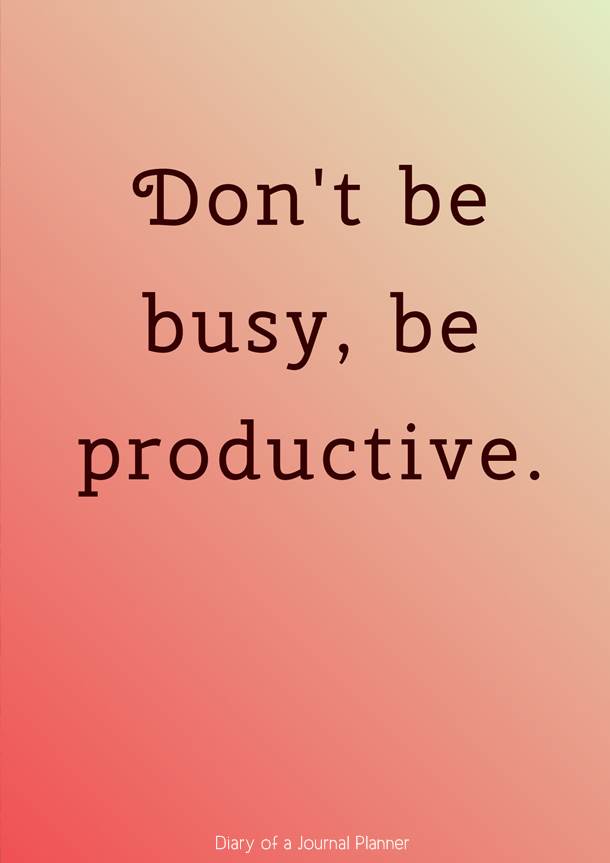 ---
I hope you enjoyed this list with famous quotes about planning.
More planning posts you will enjoy:
What are your favorite planning quotes and sayings?