How to start bullet journaling
New to the concept and want to learn how to Bullet Journal? Discover the ultimate guide to starting a Bullet Journal. You can learn the basics of how to bullet journal for beginners in no time. If you are overwhelmed by the bullet journal method our step-by-step approach will help you get started with a bujo quickly.
Before I started using my Bujo (short for Bullet Journal) I was constantly trying to keep up with the demands of life. It isn't hard to lose track of appointments, fall behind on a deadline, forget what is on your to-do lists or the tasks you need to get done.
And that is not even mentioning goals and future plans! This was a common occurrence in my daily life.
But then I was introduced to this simple method which is such an easy way to organize your life, that is also fun and has loads of other benefits – the Bullet Journal.
This type of journal is something that helps you to put your entire life into one book, use your creativity and imagination, and finally reduce the chaos that consumes you and overwhelms you daily.
And at the beginning of journaling don't be intimidated by some of the complex bullet journals out there.
It is good to look at other people's bullet journal setups and pages for fresh ideas and inspiration, but everyone started small, with a notebook, a pen, and a simple spread.
All you need to start off is a few sections, and as you learn and get a better overview of your journal then you can gradually add more later on.
The most important thing is that you use it regularly and continue bettering your life, home, and work organization with help from the bullet journal.
Read on for the most important things to know about how to bullet journal.
The Ultimate Guide To Starting A Bullet Journal
If you are new to bullet journal, here is a simple summary of the pages that will follow. In this article here I give you an entire overview of the system for you to start up! A bullet journal has the following parts:
What is a Bullet Journal?
Let me give you a quick introduction to the Bullet Journal before getting into details and how to create them.
A bullet journal is a method created by Ryder Carroll. It is a type of journal that includes multiple sections in order to keep track of the multiple aspects of your life.
Instead of having one journal for your finances and career notes, and another journal for household to-do lists and journal entries, everything is in a single journal.
Once that one is filled up, you may then want to switch to a new one.
Another facet of a bullet journal is that you are not typically writing full journal entries when you use it.
Instead, you are summarizing your points with short words and phrases, as well as using bullet journal symbols in various parts of the journal.
This makes it easy for you to understand your intent on the different pages, but you don't take up a lot of space with the journaling and it also doesn't take up too much of your time.
Beginners Guide To Bullet Journaling
Below is a quick bullet journal for beginners reference guide.
Understand Key Symbols – Signifiers
As previously stated you are going to use symbols within your journal as part of explaining things, creating schedules and lists, and for various other sources that you will add to your bujo.
These symbols are called signifiers. This pretty much comes after the bullet journal intro page (with your name and year, maybe you even decide on a theme).

It is important to know the standard term for them because if you ever want to look up how others create their bullet journals when you are trying to find inspiration, it really comes in handy for bullet journal keys.
For example, a signifier might be using a happy smiley face when you have a good day or putting a symbol of the moon when you are talking about an event taking place in the evening.
There is no right way or wrong way to do this; your signifiers are customizable and will likely be different from person to person.
That is the great thing about bullet journaling in general. Everything is up to you!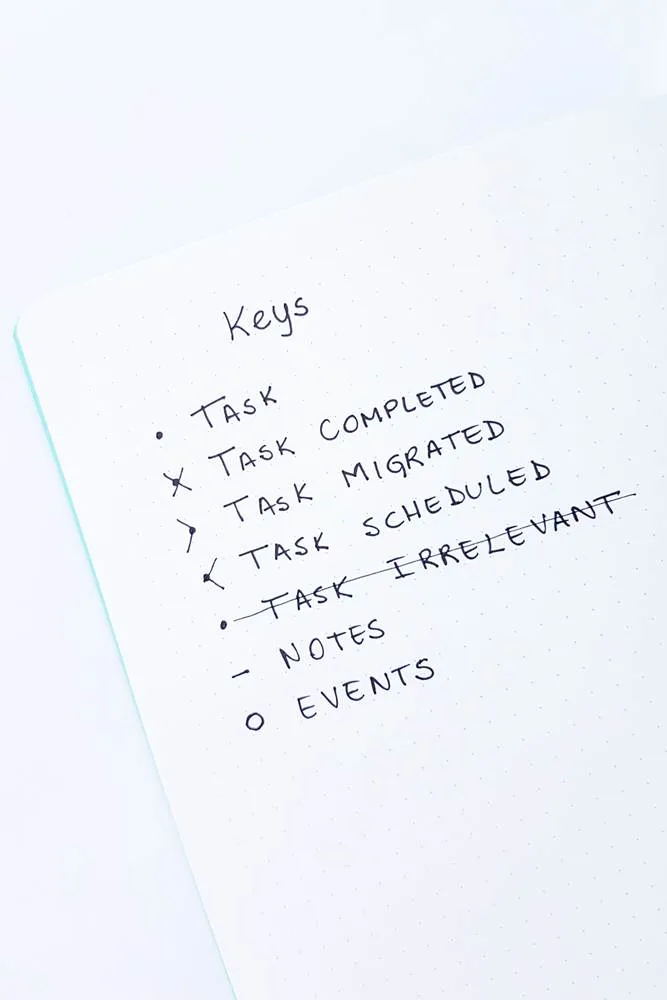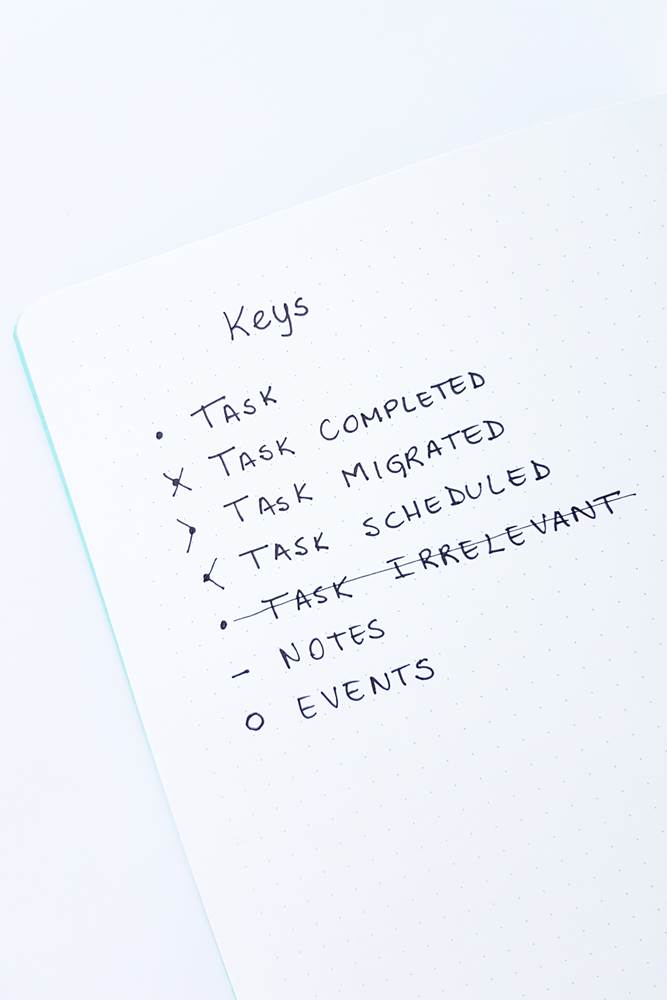 Understand Collections
Bullet Journal Collections are any entry and page that you add to your Bullet Journal.
The name collection can lead to some misunderstanding but it may or may not be a collection of anything.
Everything you add to your bujo is a collection: Your calendar spreads, to-do lists, goals and actionable steps to achieve them, savings and finances logs, diet and fitness trackers, cleaning and declutter spreads, etc.
You could add a creative or colorful banner for each collection but that is totally up to you!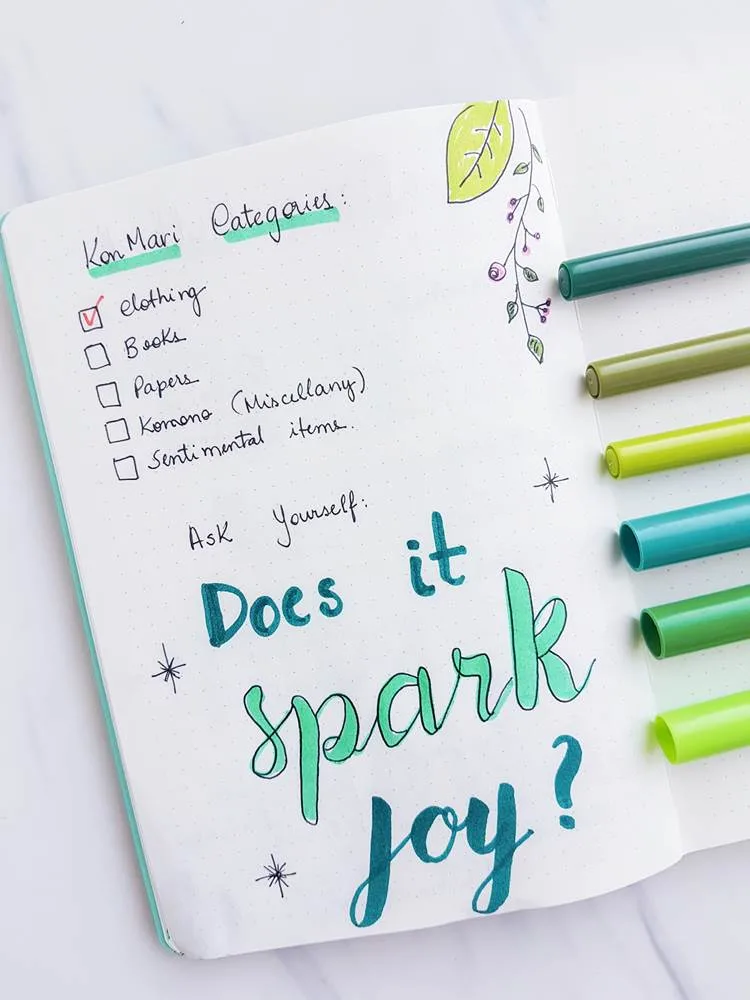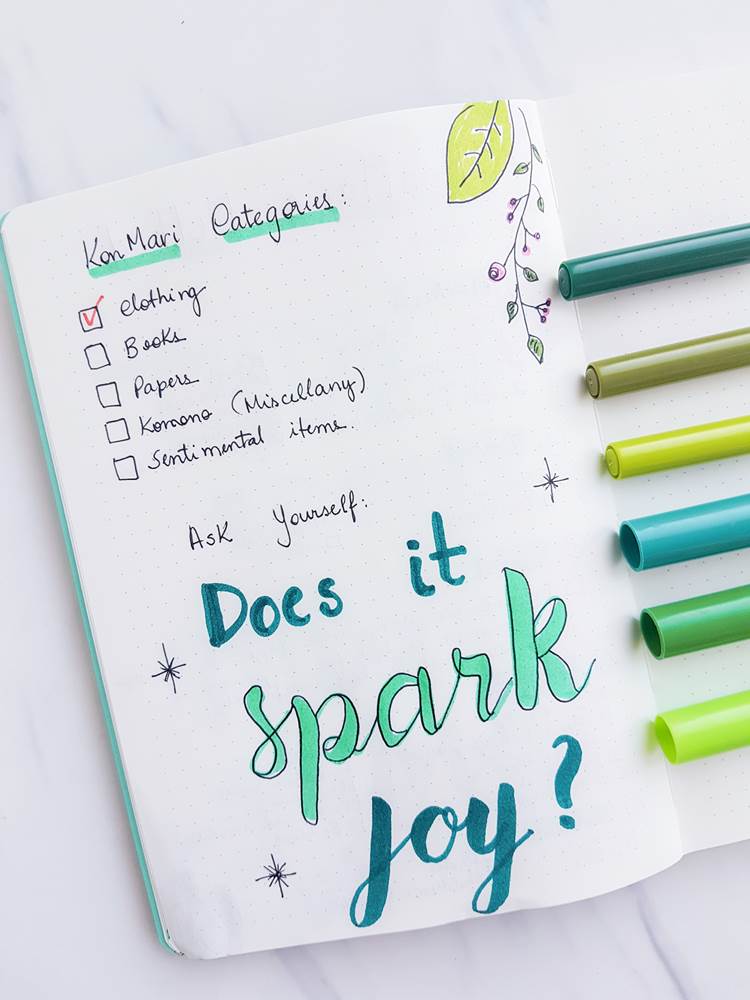 How is it Different From Other Journals?
You might already be able to tell how and why bullet journaling is different than other forms of journaling, but let's talk about it for a moment. There are quite a few differences as outlined below:
One journal is used for everything – You don't have just a gratitude journal, a travel journal, or just a diet and fitness journal with bullet journaling. You want to have everything in a single journal divided by collections.
You create sections and an index – Another difference with a bullet journal is that it has sections for each form of journaling, and also includes an index. This index is something most traditional journals or diaries don't tend to have, though of course, this is entirely up to you. This helps you easily locate the page you want. When you start putting the bullet journal together, you decide on what collections to create, then you make an index. You can always add to your index later as your collections grow.
Signifiers are used in place of long sentences – The signifiers or symbols are used to represent the key actions your need to take for a given entry. You will still do some writing, but once you are familiar with your signifiers these will make for a quick understanding of what is going on with each task in a month's calendar view on one of the pages.
It helps to really organize your life – Organizing your life is much easier to do with a bullet journal than others. Of course, other journals are good for relieving anxiety, getting out your emotions each day, and helping to find triggers, etc. You don't necessarily need to replace your old journals, however, a bullet journal is good for organizing all the different areas of your life that you feel need a little more order.
Read here how to declutter your life and home with the Konmari checklist for bullet journal.
Why Anyone Should Start a Bullet Journal
Once you understand the key aspects of a bullet journal getting started is easy! Now we will get a little more insight into why this is such a good journal to try creating and the top benefits of keeping one.
Bullet journaling for beginners has many advantages. Not only can a bullet journal help you become more organized, but you will get all these additional benefits:
It is a planner in an entirely customizable system – designed to suit your needs
Do you like to use a planner? If so, use a bullet journal instead! It provides all of the perks of using a planner, but then it also doubles as a journal.
You can keep track of even more things, have pages for weekly and monthly calendars, and put just about anything inside that you would put in a planner but without having to follow the ready-made templates and setups.
You can even use all those fun stickers and labels right onto the pages of your bullet journal for better organization.
Like many other people have realized, a bullet journal can become a great outlet for creativity.
My journals are full of doodles and it is, in fact, a cross between a bullet journal and an art journal.
It just goes to reinforce the previous statement – your bullet journal is totally customizable.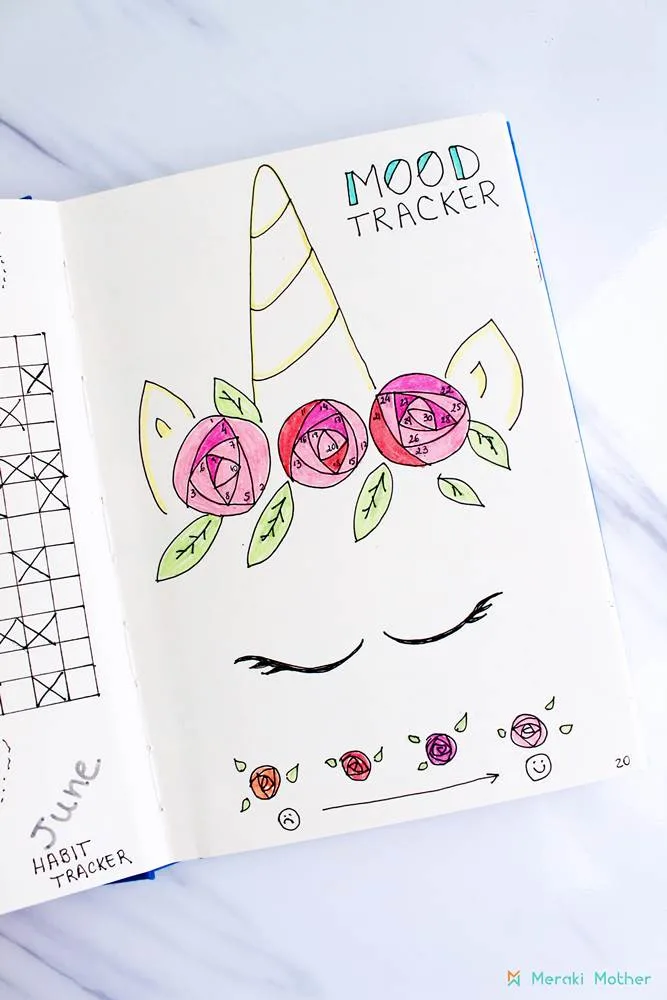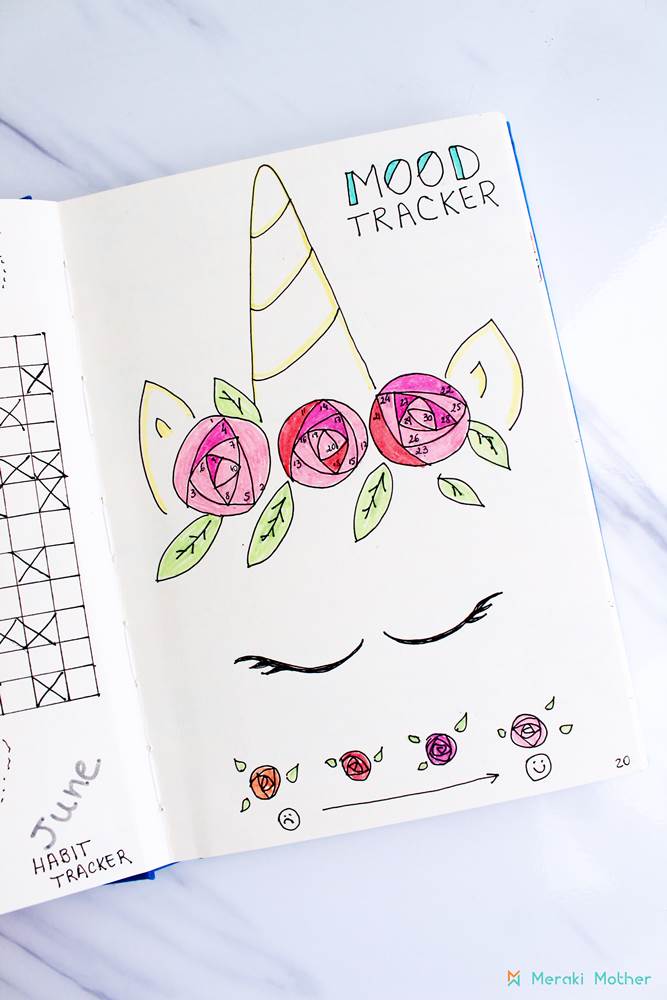 Unlike other planners, it is a budget-friendly option
There are many expensive planners and fancy bullet journal supplies out there but purchasing them is totally optional.
Starting a bullet journal, however, doesn't need to be an expensive thing. A notebook of any kind and a pen are all you need.
It might be easier to have a dot-grid journal but even that is not an exclusive requirement. You could just as well use the system in any notebook.
You improve your productivity
Setting goals is easy but achieving them can be a very different thing.
Your goal can be anything you want, but it should be something that is achievable. How do you know the difference?
Easy. An achievable goal is one where you can list actionable steps that would help you achieve that goal. It is something you can actually see by writing it all out and looking at it step-by-step.
You can start a personal journal and have a section where you talk all about your goals and what is needed to reach them.
Your stress and anxiety is reduced
Planning can help you reduce stress in your life. Even though stress and anxiety are a normal part of life, mental health is something you should never minimize or push aside.
A bullet journal can be actually very helpful in managing your mental health issues.
Even when the bullet journal is used to organize your life better, this, in turn, starts to reduce your stress because you are far less worried about forgetting something.
You also don't have as much anxiety brought on by the stress of all the chaos of your everyday life and you can have entire collections to track your feelings.
It helps you organize your entire life
Bullet journaling is going to help you become more organized in nearly every facet of your life.
Perhaps you run a busy household, with each kid participating in a different sport or activity. You need to keep track of sports practice, camp, school.
You need to know when they have doctor's or dentist's appointments, but also have a place in the journal for your own purposes, like your job, diet, and fitness, hobbies, or managing the finances.
All of this and more can be done just with your personal guided journal.
–
How to Start a Bullet Journal – 5 simple steps
How to begin a bullet journal? This is a very common question.
It is easy to know mostly what to include and how it works, but it can also be a little intimidating.
The thing to remember is that there is no right or wrong way to do it!
You can get inspiration by looking at the pages and collections of other people's journals, but you definitely don't have to do the exact same. And perfection is overrated, no need to keep it perfect by any means!
This is my best advice to anyone wondering how to begin journaling: start simple!
I can't tell you how many people don't start or quit bullet journaling because they get overwhelmed but it is a lot!
As you start getting more ideas, switch it up and work on your pages a little more. There is definitely a learning curve when you are starting a journal. But then you will eventually discover ways to improve upon it.
The following five steps just provide a basic outline on how to start your bullet journal and what you need to do to get started. But of course, you might want to add some additional steps when you begin thinking more about your journal.
Step 1: Buy Your Journal Supplies
An obvious place to start with bullet journaling is of course to choose your journal and writing utensils.
A simplified bullet journal starter set includes a notebook and a pen – just that!
The journal can be anything you want to use, but preferably one that is large (A5 size) and thicker. Tiny journals are great for keeping in a small handbag as a daily diary, but they aren't the best for bullet journals.
Some people love using hardcover journals, but keep in mind you are using it often, and being able to open the cover and really make use of the entire page is recommended.
In this case, a spiral or soft notebook might be better.
For your writing utensils, you can use anything you want or have already available at home!
Here's what you need to start a bullet journal:
I suggest you get a good collection of pencils, pens, markers, colored pencils, and anything else you like to write with.
You can also upgrade your writing utensils later on. This is also a good idea to get other supplies like sticky notes, labels, and stickers for the different pages.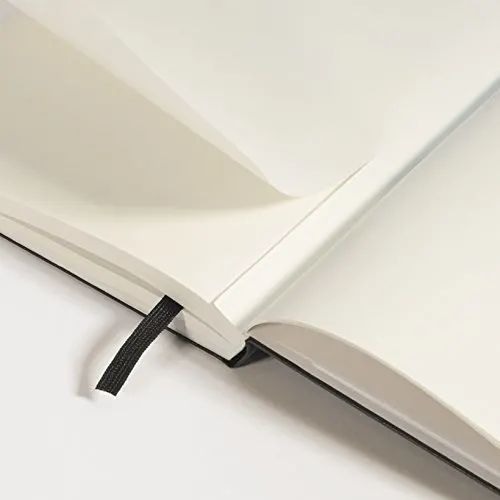 Read this post to find out our favorite Bullet Journal Supplies!
Step 2: Choose the Collections to Include
This is not written in stones but it is a good idea to think about how you need to begin to organize your collections before you actually put your journal together.
A bullet journal is not like a traditional journal where you just start writing on page 1 and just write in it regularly. It is very organized with multiple sections.
Grab a piece of paper and note down all the sections, spreads, and logs that you want to include. Don't worry about sections in other people's journals; just focus on what is most important to you.
If you are using it to organize your life, this might include:
Here is my ultimate guide of Bullet Journal Collections!!
Now that you know what sections you want to include, create an index to add the collections there. You can add to the index as you go developing your bullet journal later on too.
The index is going to take up the first two pages in your bullet journal so leave them free when adding your collections.
When putting the journal together, space out the sections so that you have a good number of pages for each.
Then choose where they will be located and write down the page number. Once all of this is done, you can then use the information to create your index.
This is another area that you can keep working on and perfecting as you start getting more involved in bullet journaling.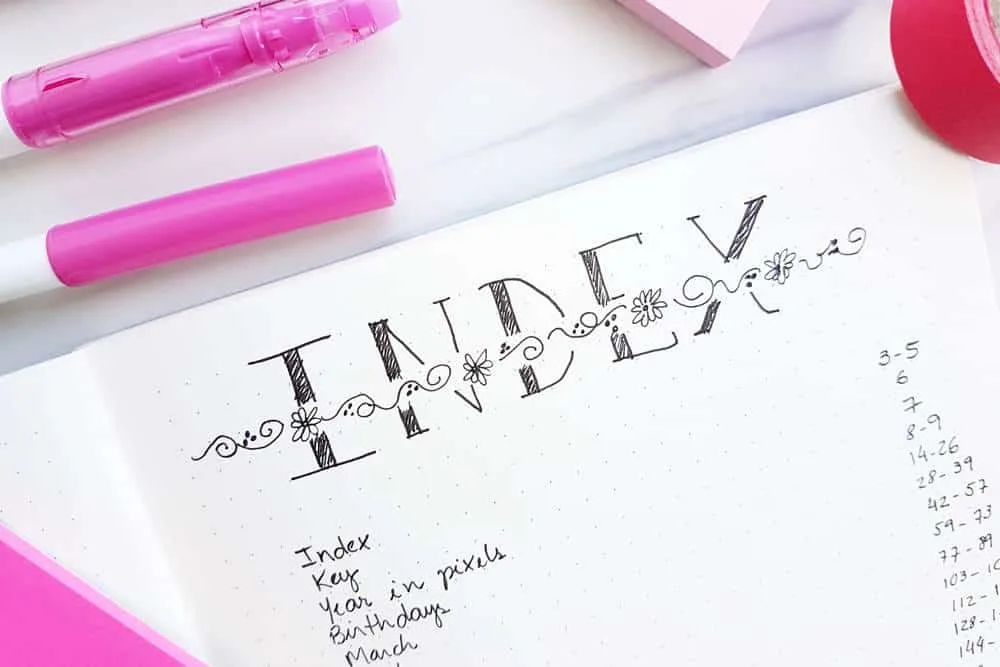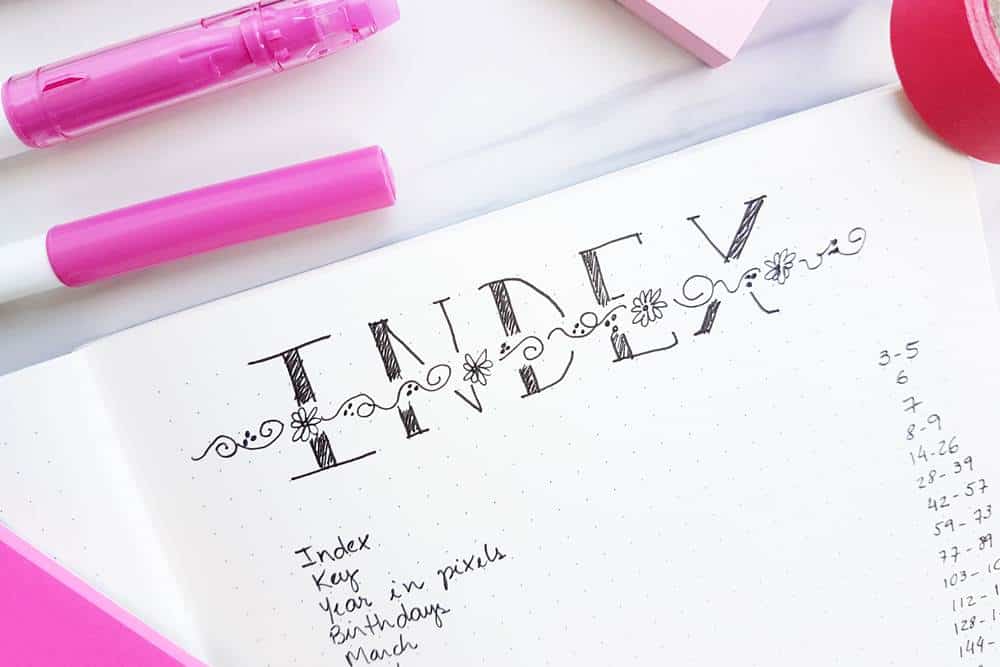 Step 4: Decide on Your Signifiers Keys
We have talked about signifiers, which are symbols that you will use a lot when starting a new journal.
The idea is to keep the 'entries' brief. You should take some time deciding which ones to choose, though you can also add lots more when you actually start using the journal.
Here are just a few that give you examples of how to use them:
Bullet – A new task/entry
Check Mark – Use a checkmark whenever you are marking something off your list. It is better than crossing off the entire sentence.
Star – A star can be used when talking about something of importance.
Arrow – to migrate your task to the next day/week.
X – canceled task
Smiles – Use happy, sad, and other smiley faces to represent your mood of the day.
Moon or Sun – When writing journal entries or discussing events, you can use a moon or sun to represent the day or nighttime.
But you might be asking: How to start a journal entry?
You just go to your collection (be that a daily spread or log page) and add a bullet (it is a bullet journal after all!) followed by a brief explanation of your task, for instance:
If it is very important I might write down:
When the task is finished I mark it ready:
✓ * Buy school supplies
Be creative when coming up with your signifiers and remember they don't have to make sense to anyone else but you.
Here is my ultimate guide on bullet journal key and signifiers!
Here is a video for more information too:
Step 5: Start Using the Journal Regularly
How to start journaling daily? Many people struggle with this.
That is why it is so important to start simple to avoid overwhelm.
Every bullet journal start requires you to make a little effort in keeping the habit of journaling daily.
Finally, you are ready to start using your bullet journal! This is the fun part.
Starting a journal for the first time does take a little bit of practice but if you are patient with the process by step 5 you are more than ready to be successful.
Starting slow is the key to how to start off a diary successfully. Instead of feeling pressured to fill out every single page right away.
Think about your schedules, calendars, and planners and the types of things you typically need to keep track of.
Remember to write everything down in your bullet journal as things come up, and it will work very well for you.
If you need more help check out our free printable Checklist here.
More posts on how to do a bullet journal:
PIN FOR LATER!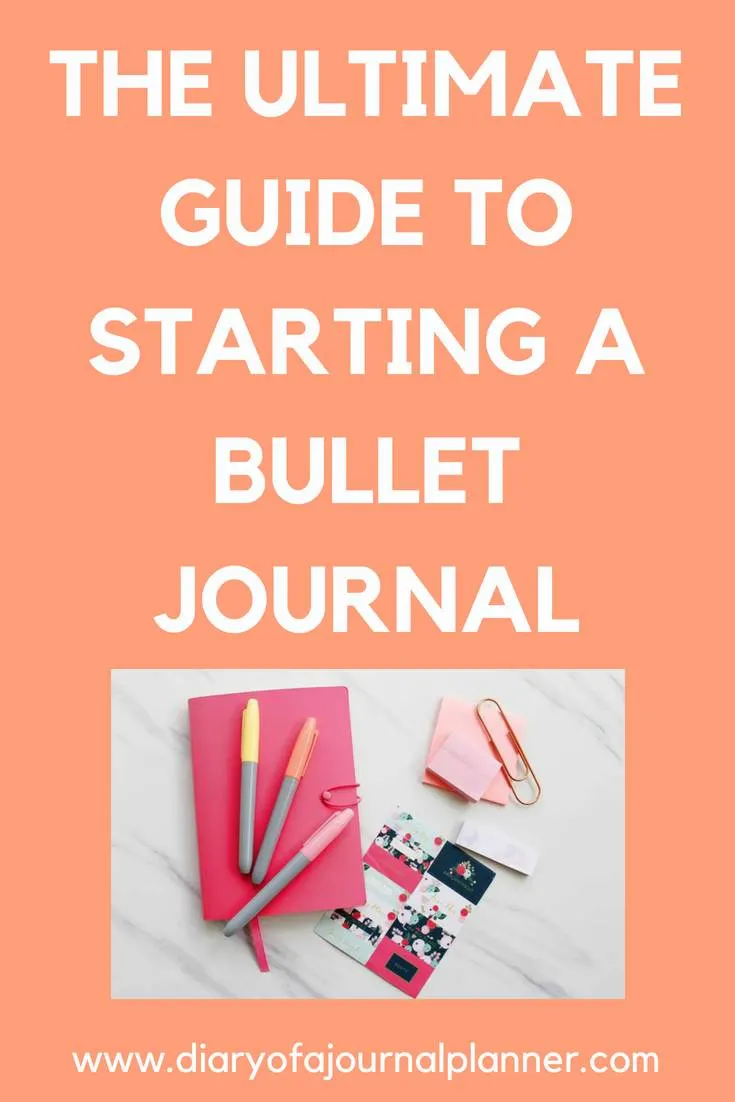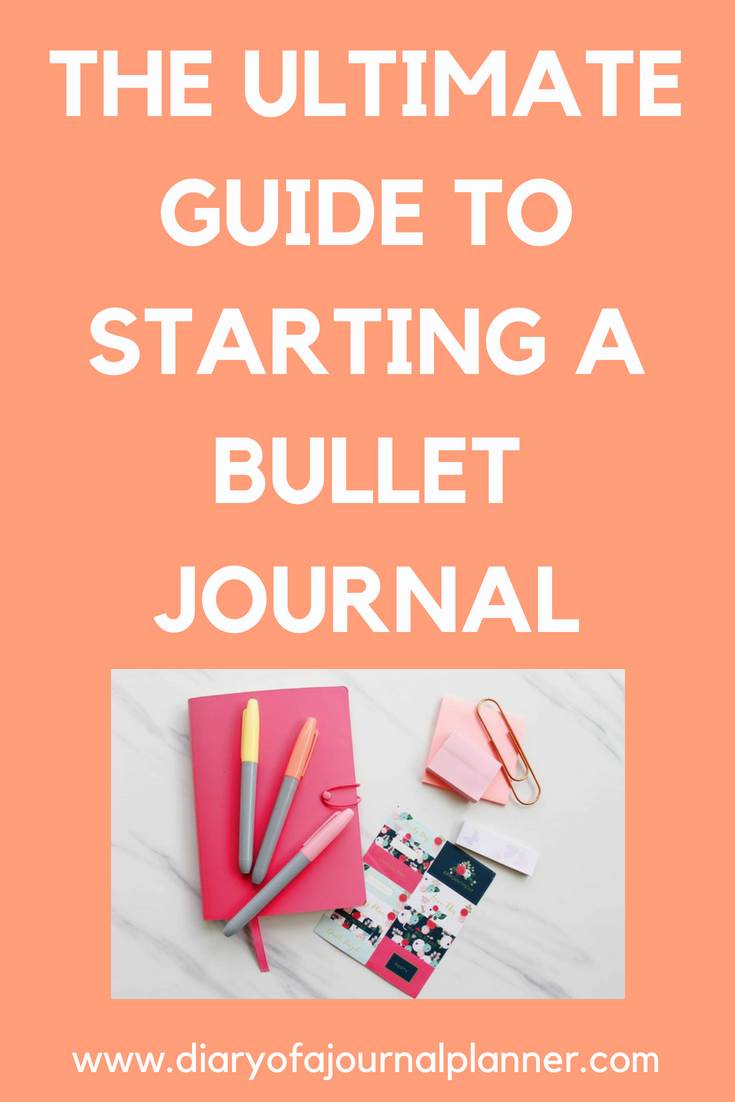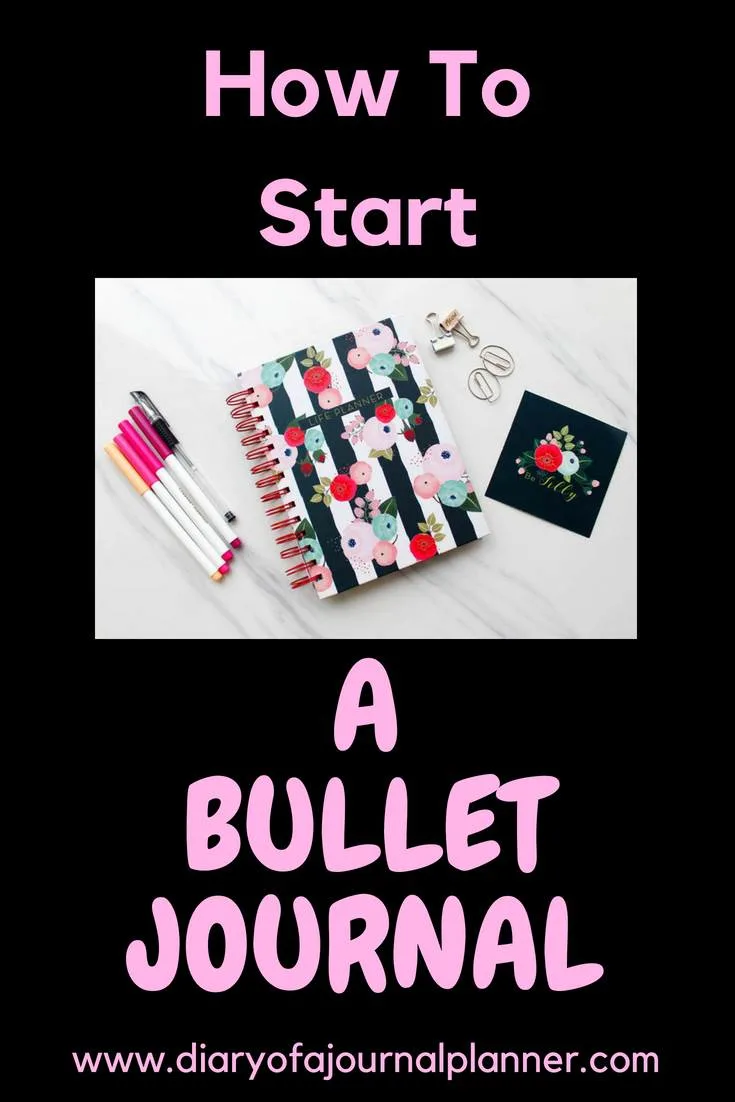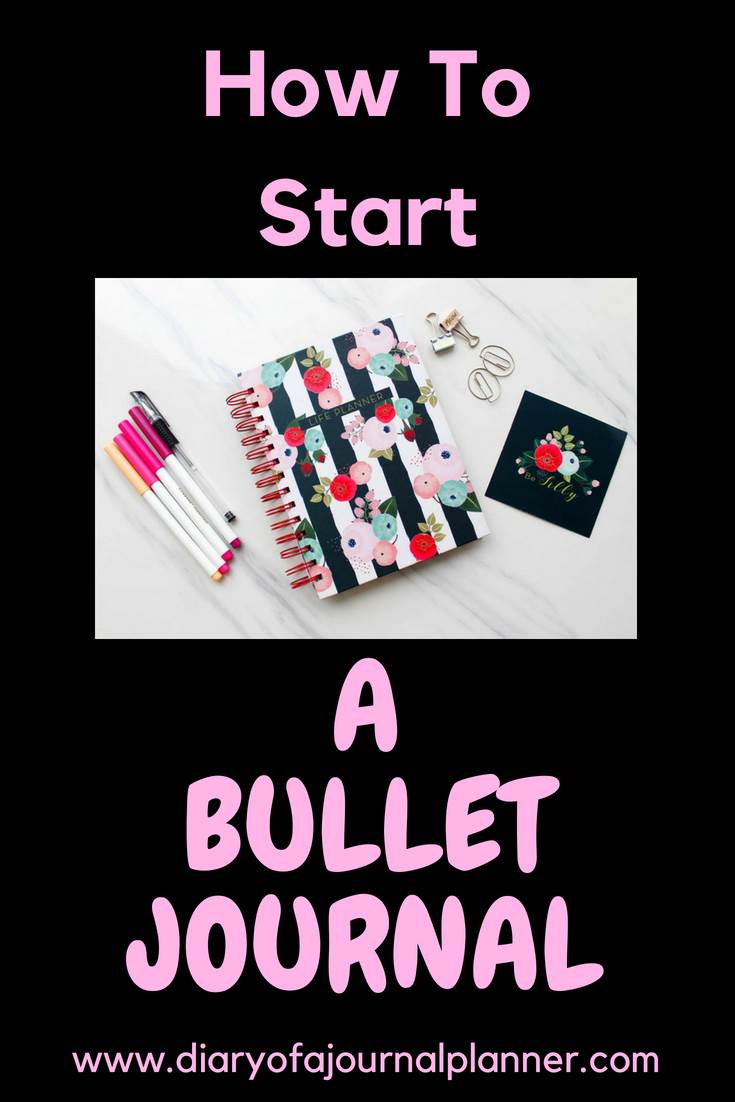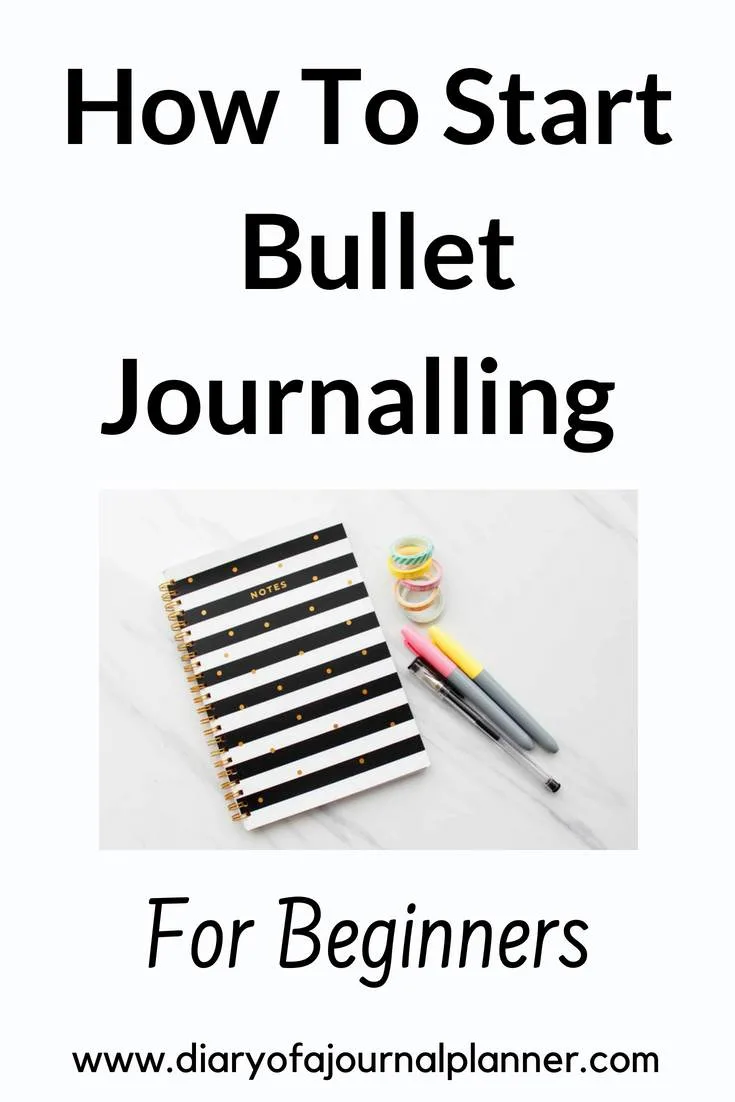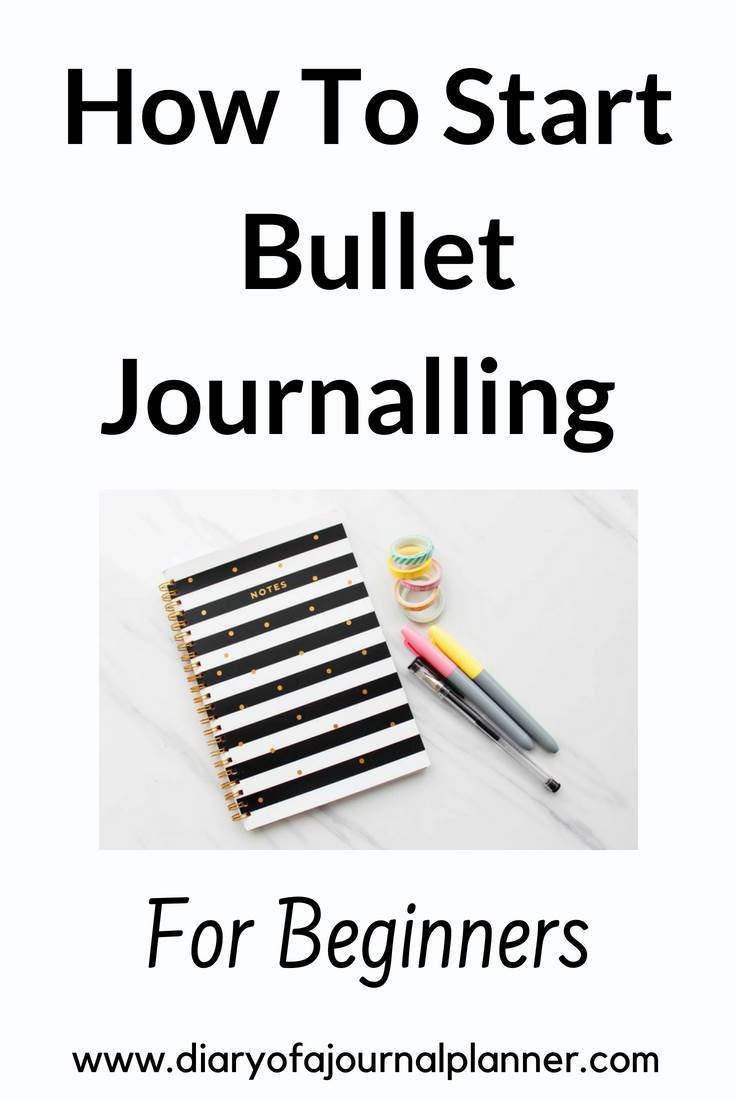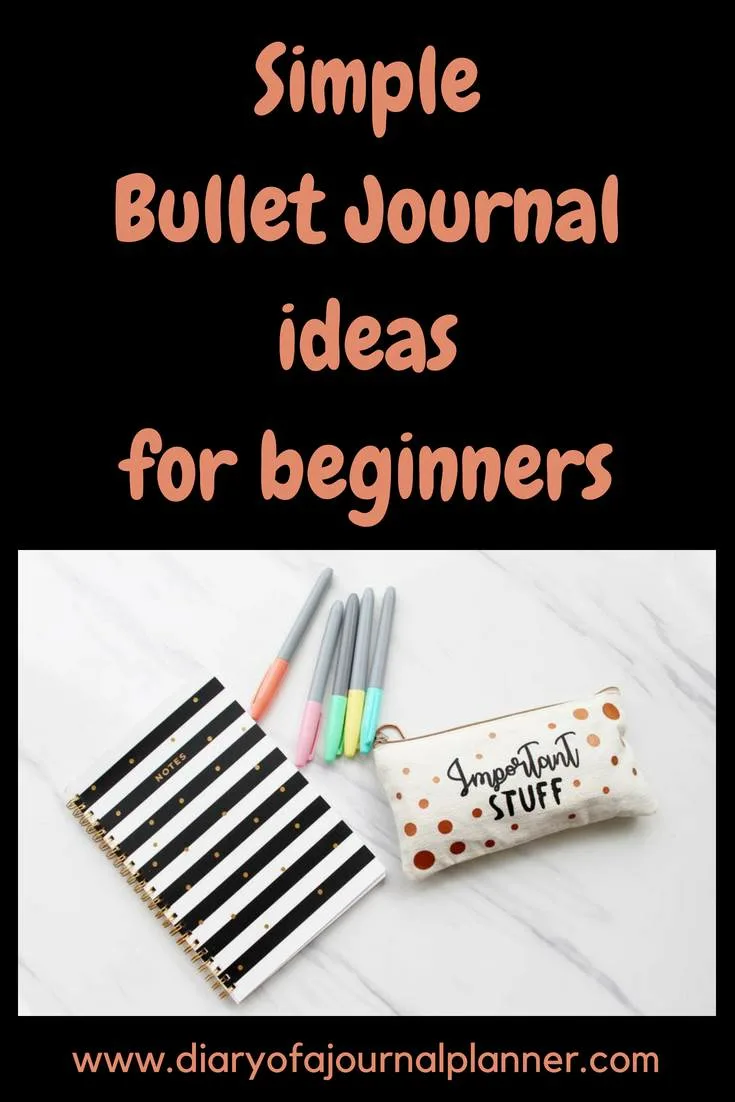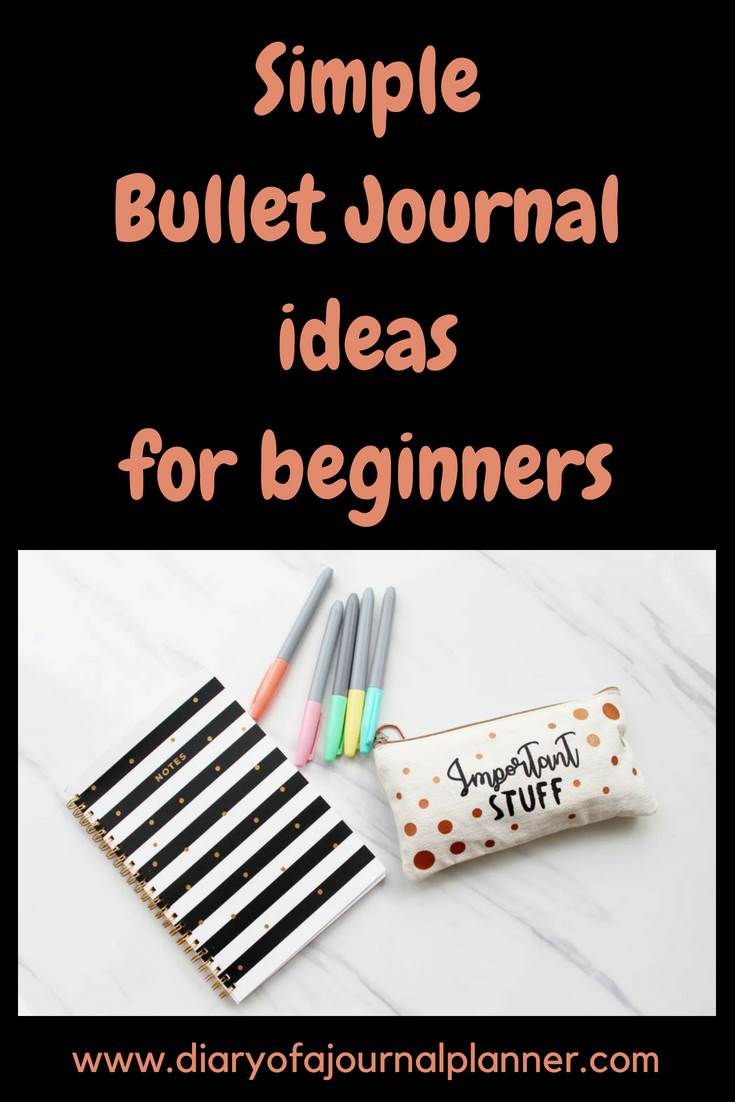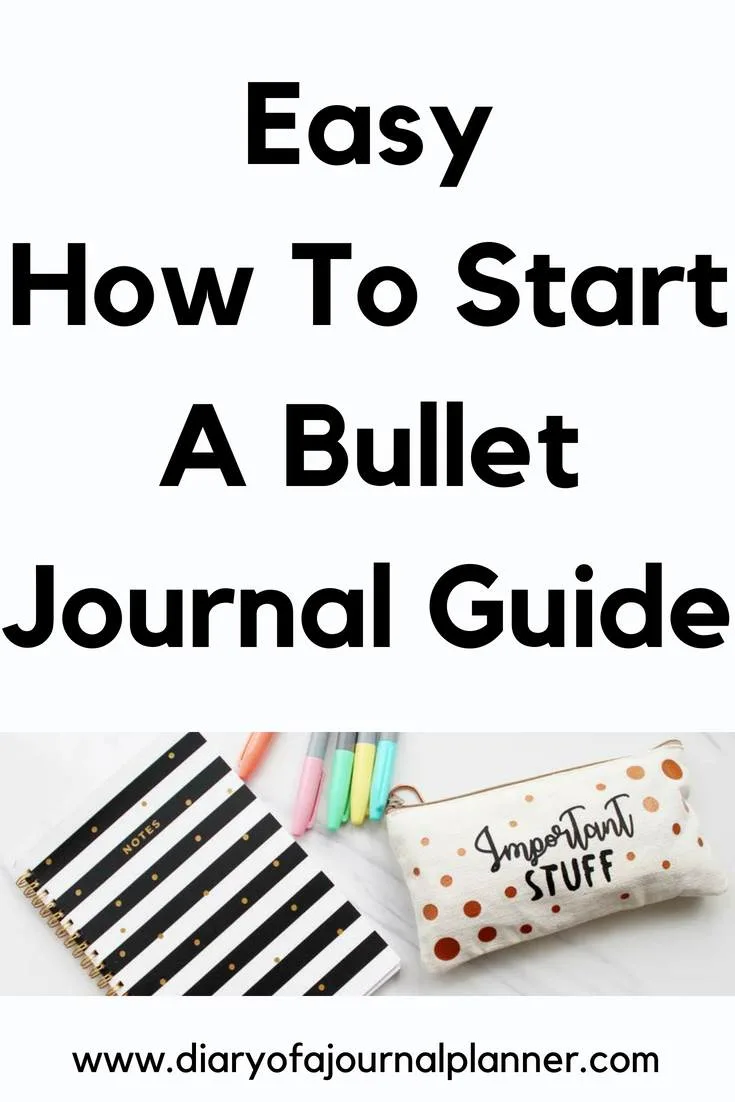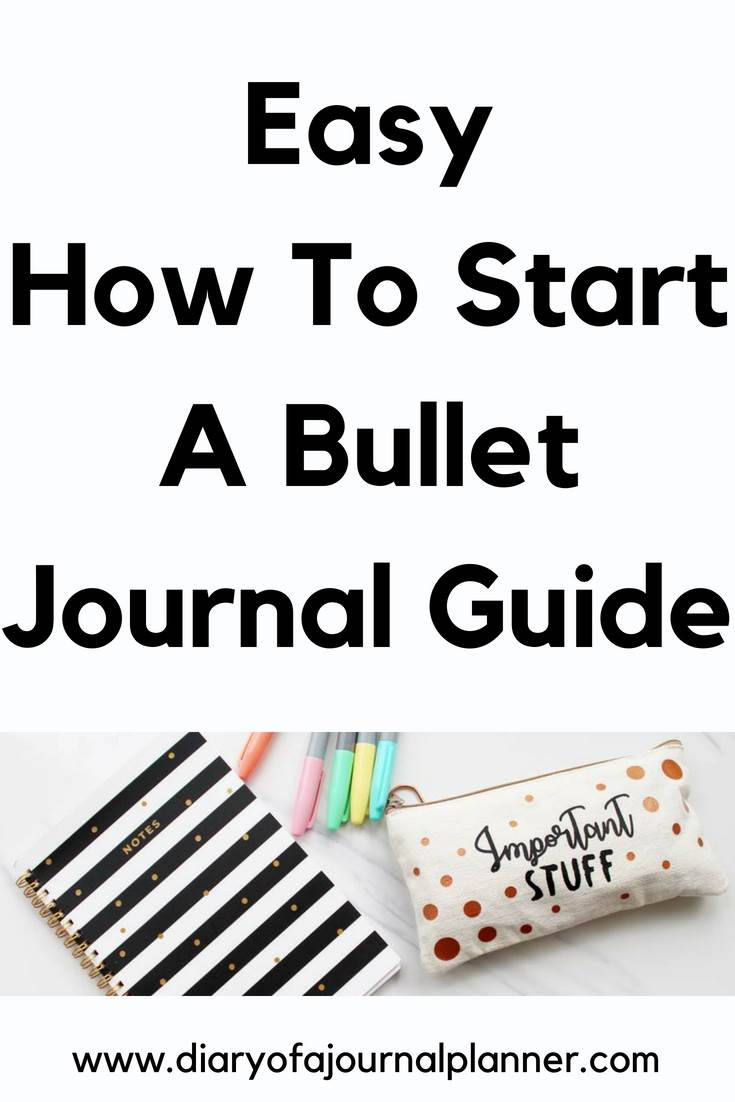 Bullet journal ideas for beginners