Free Bullet Journal Printables for 2023
Looking for free bullet journal printables? You came to the right place! Check out these 17 amazing free printables for planners and bullet journals that will make you more productive and creative while saving you time!
I know we all want to be super productive using our bullet journals or planners. And some of us even want to have it all beautiful and perfectly organized.
I can say for myself that at times creativity takes over productivity and I am so happy I can use my planner as a creative outlet and tool for keeping me organized (and sane) at the same time!
The only problem is that not everyone can make Instagram-worthy bullet journal spreads with their current artistic skills or time.
And that is okay… because there is a secret to having amazing spreads with no effort and in little time.
Use printables!!
Bullet journal printables are here to take the artistic load off anyone and can make sure you have beautiful pages with minimum effort (who doesn't like saving time too?).
They are also perfect if you are a Bullet Journal beginner and finding it a little overwhelming to create all the new spreads you need. ( If you are feeling this overwhelm be sure to check out our amazing online course that will show you step-by-step how to create your best Bullet journal. Find out more about the Beginners Bujo Course HERE).
Because I wanted to help you save even more time and effort check out the list below to find the very best free bullet journal printables. This round-up post includes some adorable free printables for bullet journalists and planners and saves you from searching through lots of sites for different printables.
Need help? Learn how to print these printables at home in our easy how-to guides below then follow the specific link on the list item you want to access the pdf printables. Easy!
How To Download Bullet Journal Printables pdf
Each journal page pdf will have unique instructions so be sure to read carefully before downloading. You may have to alter your printer settings, change the file type, and more. Luckily it's all very simple if you take the time to look at the downloading tips provided by each blogger.
Be sure to use good quality paper. Just like you don't want bleeding or ghosting on your journal pages, the same goes for

bujo printables

, especially if you love to use brush pens.
Check the printable size! If you need to change it to fit your Bujo just head to the next helpful section.
Don't be afraid to personalize your printables. You can still use all your usual decorative touches like washi tape, doodles, and colored pens to make a bullet journal pdf download match your style and themes.
To access 7 blank bullet journal printables in one easy bundle from us here at Diary Of A Journal Planner head to the bottom of the post and sign up to receive them straight to your inbox!
Supplies for Printable bullet journal pages:
The great thing about printables is that you can just use a page here or there as you want and stick them in your journal, or you can create a whole journal using free pdf bullet journal pages.
Here are some supplies that will make using printables easier:
How to print the bullet journal free printables to fit your notebook size
You will see that not everyone offers different sizes of printables.
There are many different notebook sizes out there and if you know what size your notebook is then you can use your printer settings to make sure the printed page will fit your notebook, planner, or journal.
I create all my printables to be a little bit smaller than an A5 journal page (that way you can print it at normal size and the printed page will just fit in most A5 notebooks.
If you have a larger notebook you could print at that size too or enlarge it using your printer setting.
Here is a great tutorial to help you learn how to resize printables to fit your own journal or planner:
How to make your own bullet journal printable pages?
If you are already used to having a particular bullet journal spread layout and just want to make a printable of it and you don't know exactly where to start this tutorial below will be a great help!
I use Canva to make my own printables here and we have a great tutorial that shows you how to use this online software to create a handy planner printable.
Learn how to make your own Bullet Journal Printable pages HERE
Canva is free for the most part and you don't need the pro tools to create these printables for free.
If you discover you love making printables you can even open your own Etsy store and sell them. It's a great side-hustle doing something you enjoy. Learn more HERE
Bullet Journal Printables
17 totally free printable journal pages to help you get organized using your bullet journal.
Download Your 7 Free Journal Printable Bundle
Loved these Free Bujo PDFs? Check out more amazing Bullet Journal Printables on our store below!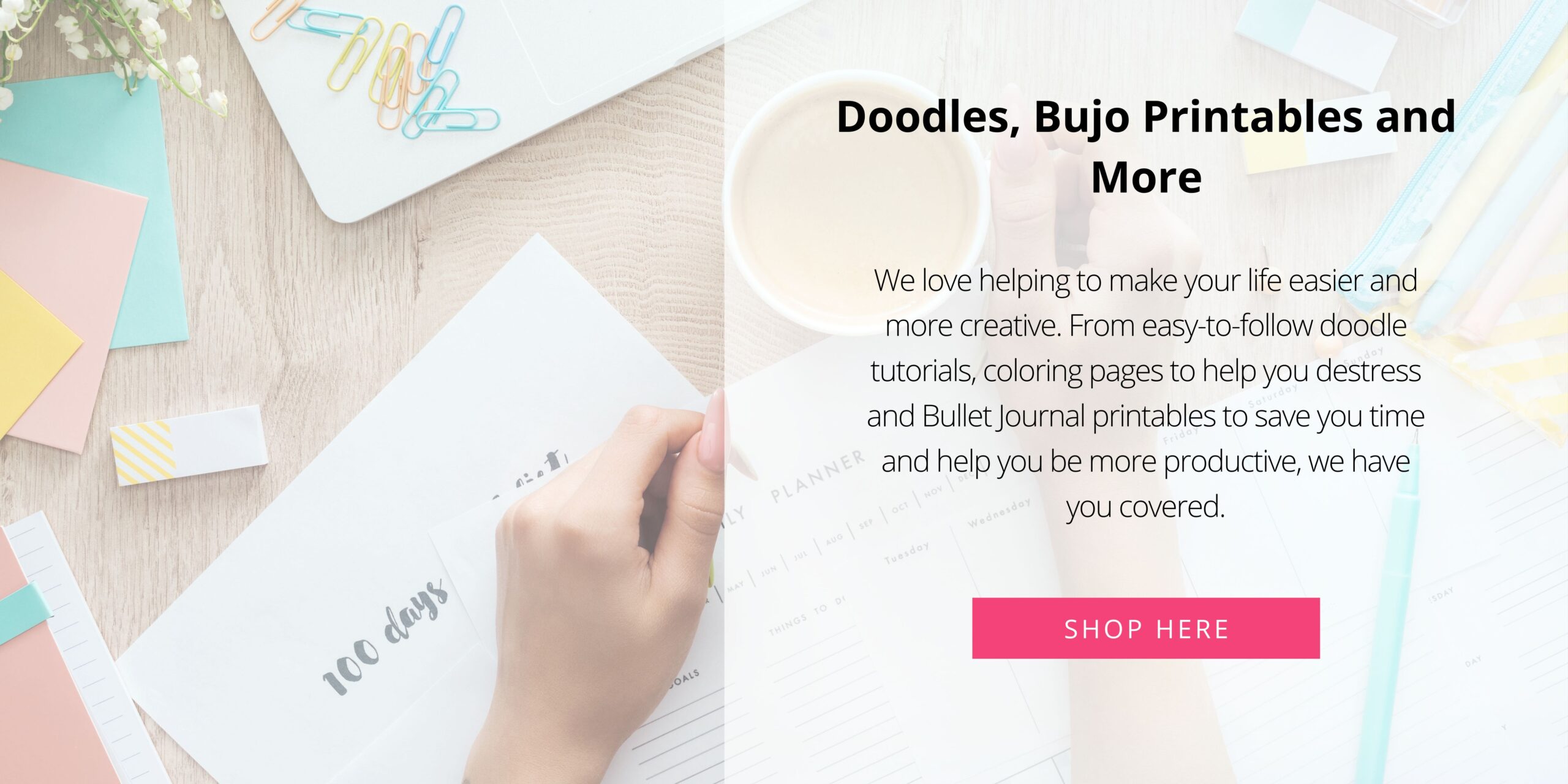 ---
Have you tried a bullet journal free printables pdf? Or is there one you would love to see created that would help you?
We hope you loved these free journal printables pdf. Why not let us know what you would love to have on your ideal bullet journal pdf free download in the comments below.
More Ideas for Bullet Journals:
PIN FOR LATER!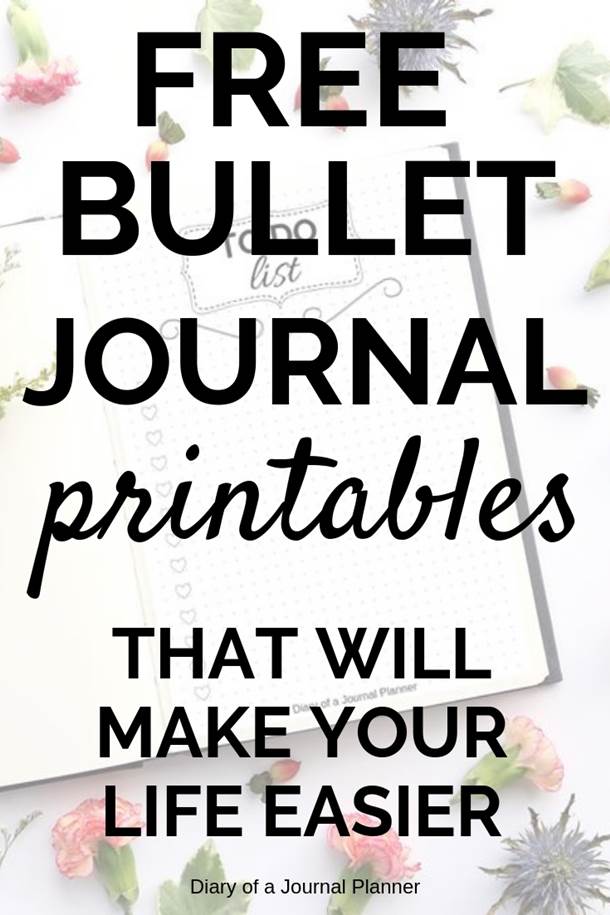 Bullet journal free printables download