Journal Paper printables
Looking for dot, graph, or ruled printable journal paper? You can use my free bullet journal printable paper here, just download and print this bullet journal paper as many times as you want!
If you use a binder or a disk system for journaling you might want to grab these journal paper printables I made and print as many as you want. Though most bullet journalists might be happy with a dotted journal, we know that dot paper is not for everyone.
When it comes to journaling there isn't one kind of bullet journal paper printable that fits everyone's needs.
Sometimes you might not even know what you feel most comfortable with. And that is fine, you can always test. But you don't want to have to get lots of notebooks or buy different paper bundles to see what works best. Instead, you can just simply print these free printable paper downloads a few times and test them out.
I know that before I tried a graph paper journal I could never have guessed how much I would love it.
A great point to remember is that this isn't just printable bullet journal paper. These are also great for kids' activities, practice handwriting, or testing out some bullet journal layouts on paper before you create them in your actual notebook pages.
Looking for Bullet Journal printable pages rather than blank pages? Find monthly Bujo printable pages, essential planner pages, and more HERE.
What paper to use for journaling?
The paper you use is totally up to you and that is the reason why I have all 3 versions available for free download.
However, if you want to use this paper for bullet journaling then you might consider using the dot grid paper. Although there is a misconception about using a dot grid for bullet journaling, because the bullet actually refers to the bullet journal key and not the paper style, it is still one of the most popular papers used by bujo enthusiasts.
The reason for this is quite simple; the lack of lines gives more flexibility for both writing and decorating.
In terms of helping you with the bujo system, I am not quite sure it is relevant though. A graph paper is actually just as good when it comes to adding the keys and signifiers in my opinion. In fact, the ready-made squares make it so simple for tracking and list checking.
The dots or the graph squares are normally smaller and closer together in height than the ruled paper is in general. So I would say the bullet journal lined paper would work better for people with larger handwriting.
But again this is a personal choice and there is no right or wrong, you may prefer the ruled paper printable. And remember there are also people who use totally blank paper for journaling.
Included in this printable paper download is:
Free lined paper printable
Dot grid paper printable
Graph paper printout
How to resize the printable journal paper
The pages I have created are available in Letter size or A4 size, which are the most commonly used for printers.
However, if you want to shrink it to another smaller size, such as A5 or B6 notebook size, you can do so by following this quick tutorial.
I use an HP printer with my desktop so the tutorial follows the steps on this printer, depending on your printer these steps may vary.
You need to find where you can adjust the paper size on the pop-up box when printing.
Step 1:
Download the PDF files. Once you receive your email you can open and download the files in your preferred size and type of paper.
Step 2:
Click on 'File' and then on 'Print' to display the print preview pop-up box.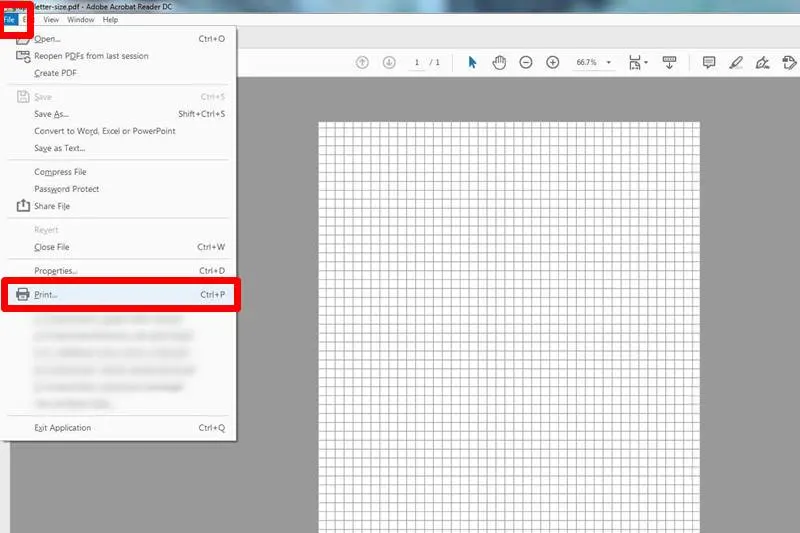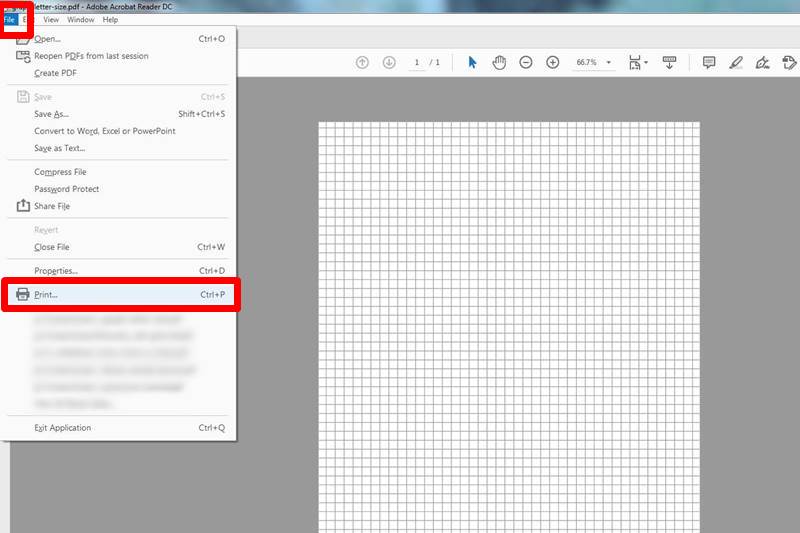 Step 3:
On the pop-up box go to 'Properties'.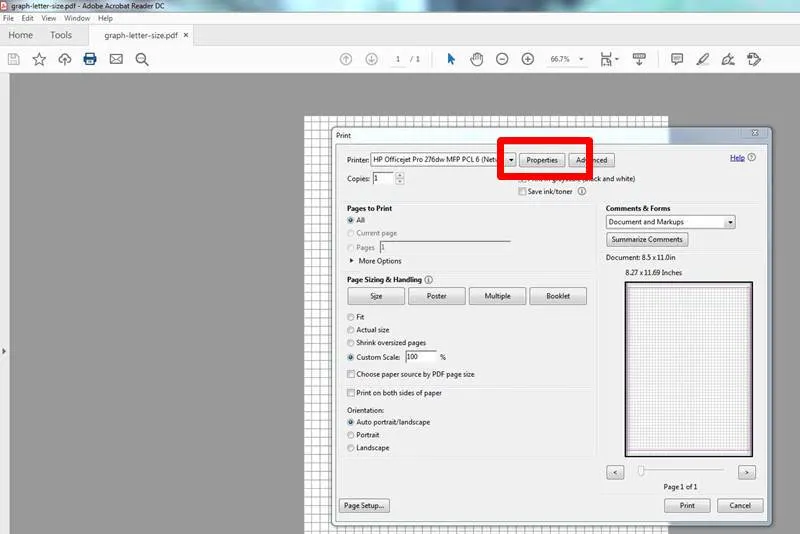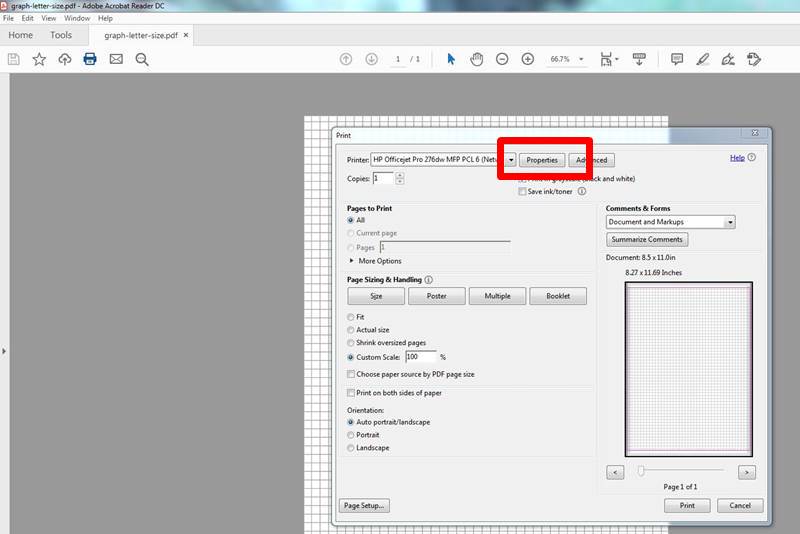 Step 4:
Find the 'paper/quality tab' and choose your paper size from the drop-down menu. As an example here I am trying to resize the letter graph paper to A5 size. When it is done, press 'OK'.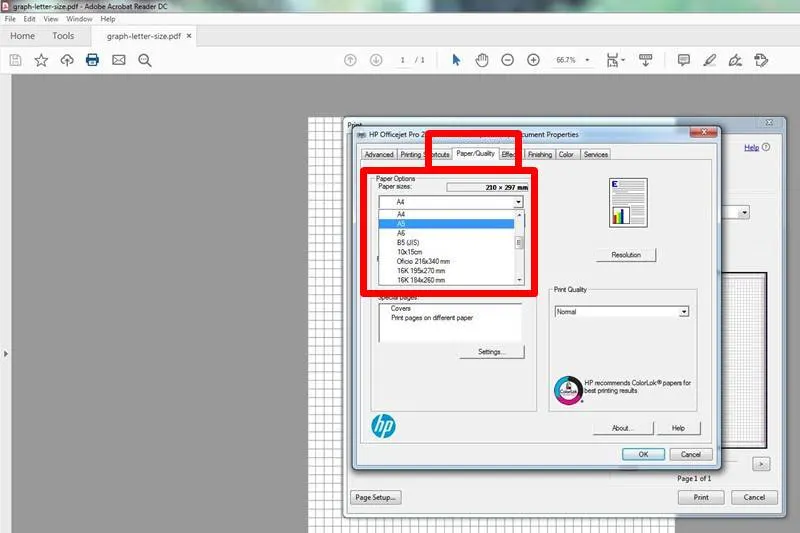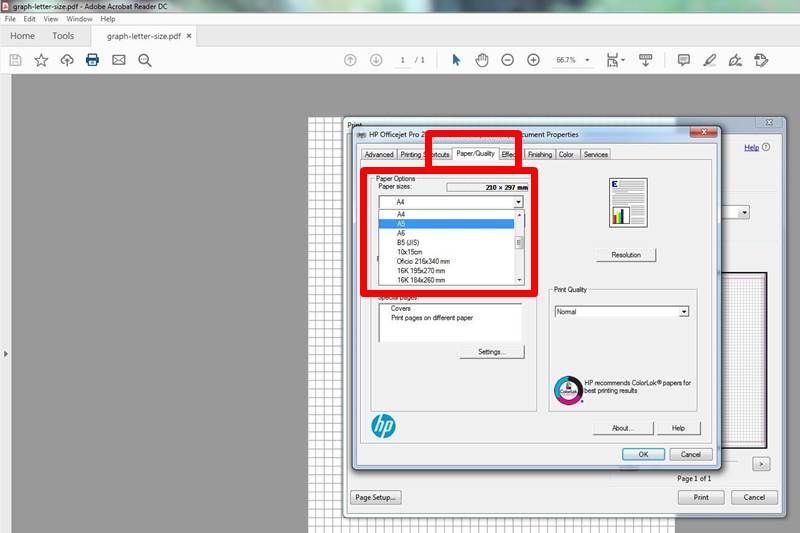 If you cannot find your particular size you can press 'Custom' and add the paper size manually and then press 'OK'.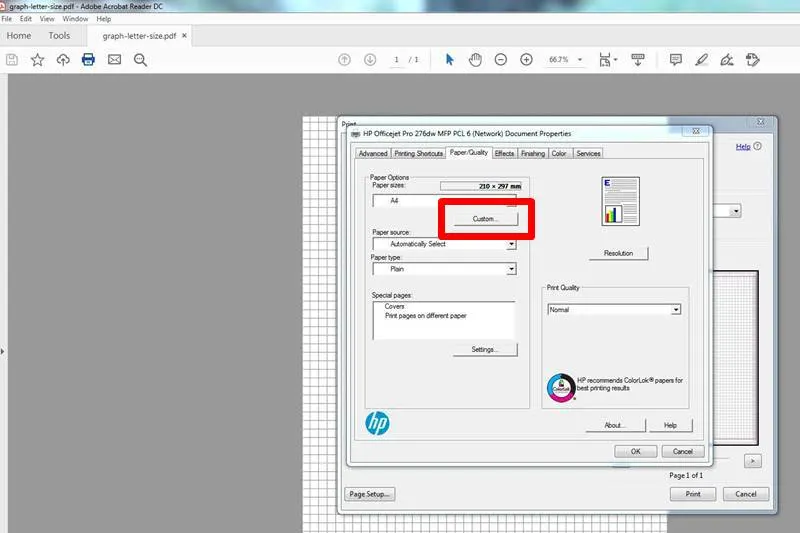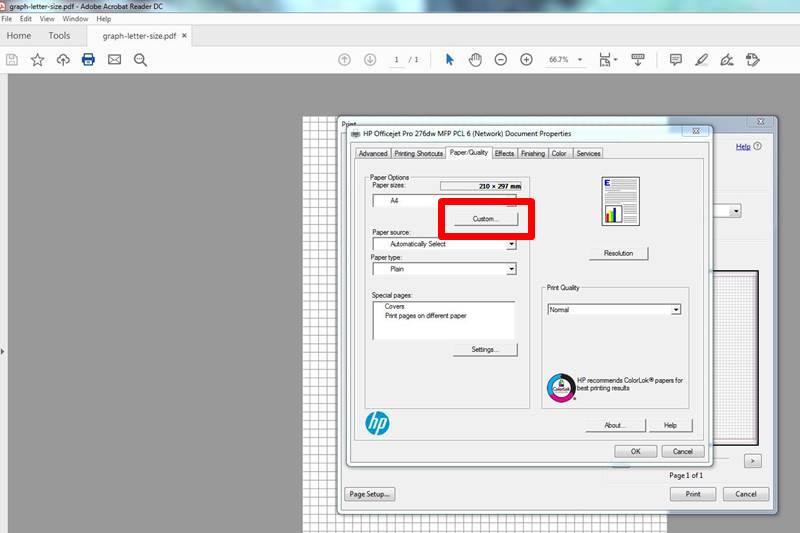 Step 5:
Set your page size for 'Custom scale 100%' and then press 'Print'. This is to guarantee that the scale of the dot grid, graph, and line are preserved on a print of smaller size.
If you don't press that the scale will shrink to the smaller paper size and the dots will be too close together to write on.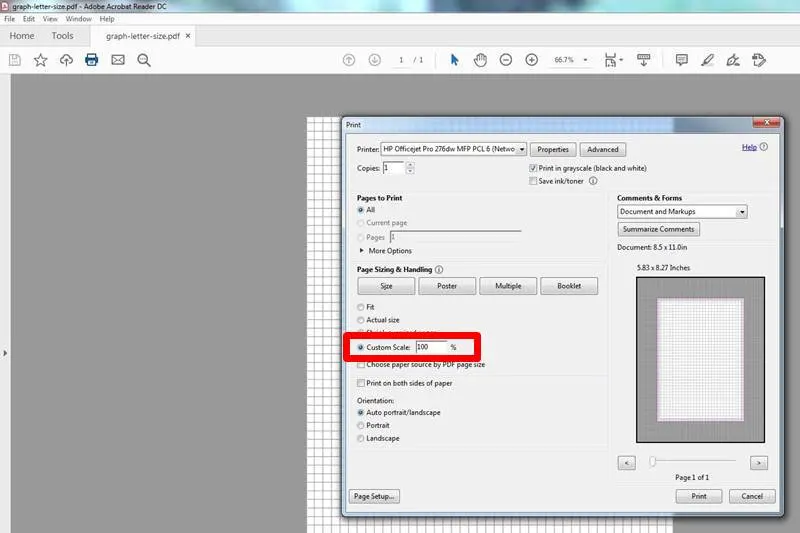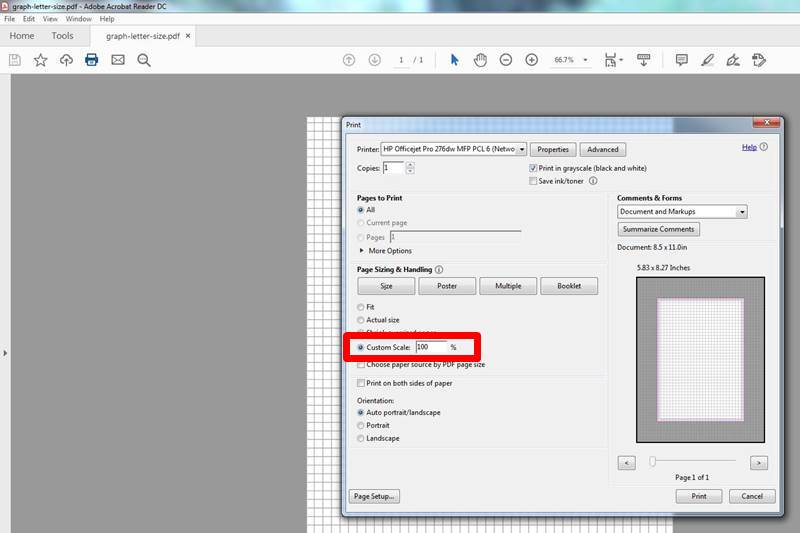 Then press 'Print' and you should be good to go!
If you are going to use this printable paper with markers or brush pens remember to let the ink dry completely before using it and to print on the best quality paper you can. I love this paper here for printing.
I hope you enjoyed using the graph paper printable free and other printable paper. Which one was most useful to you?
If you love the idea of printing more Bullet Journal pages then be sure to check out all my Bullet Journal collections here. Or if you would love to learn more about creating your own printables as a great side-hustle check out our fav course below.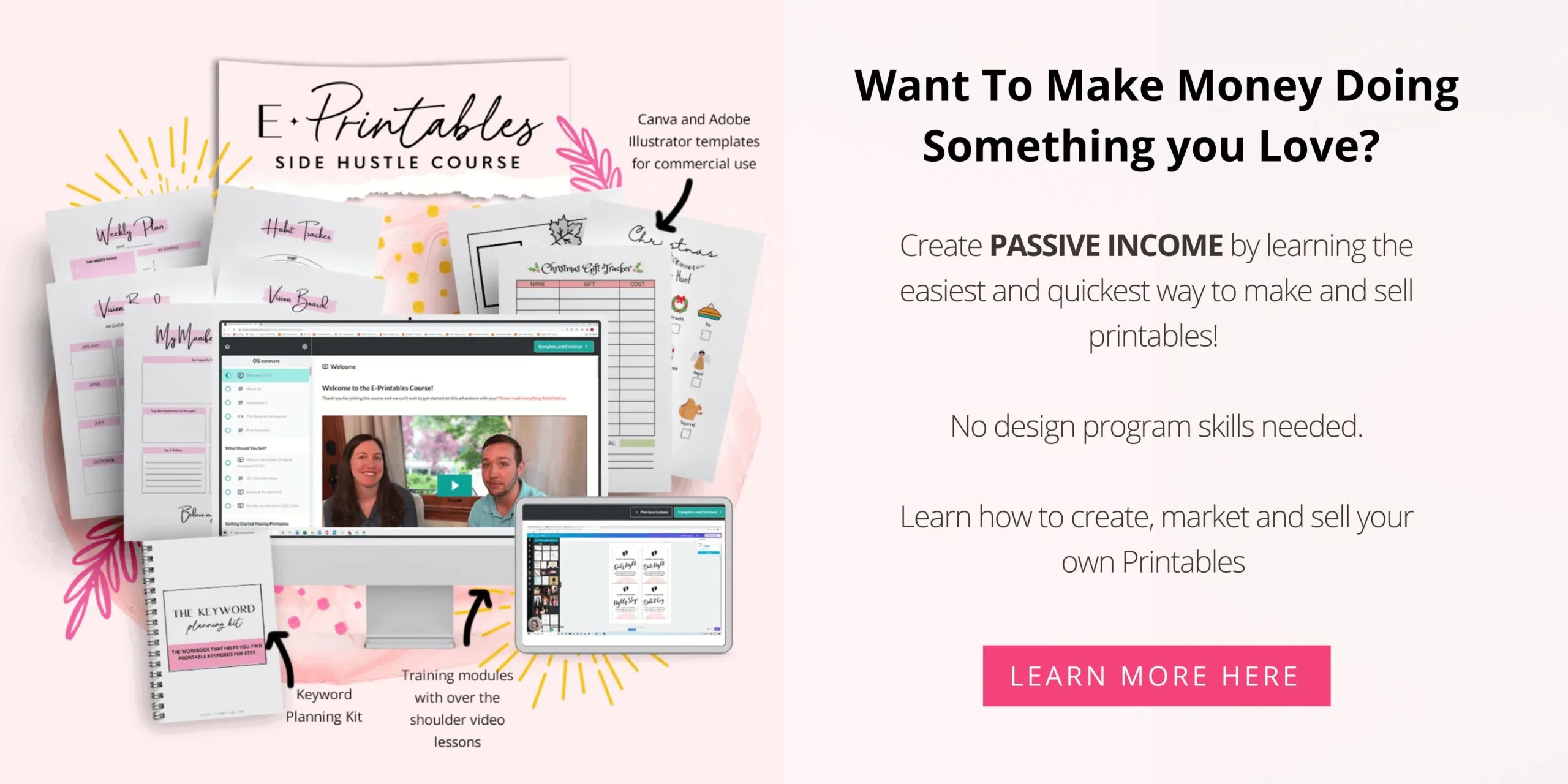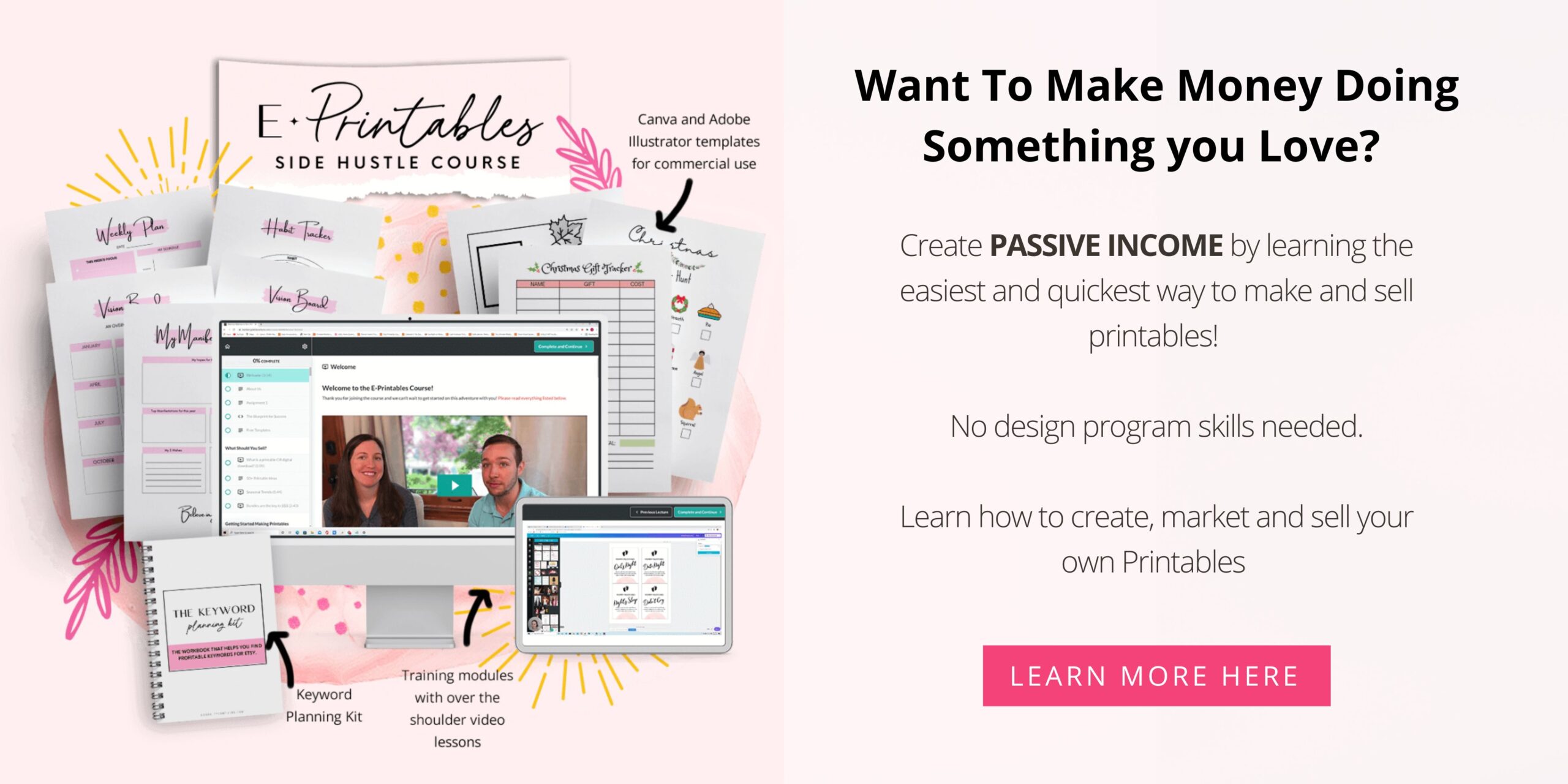 ---
More bullet journal printables: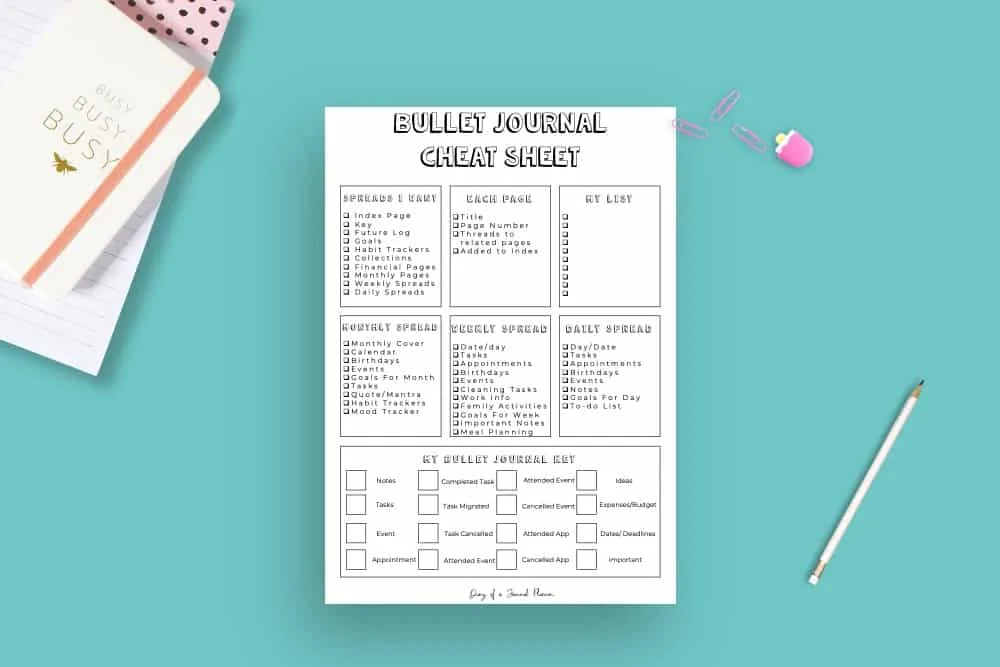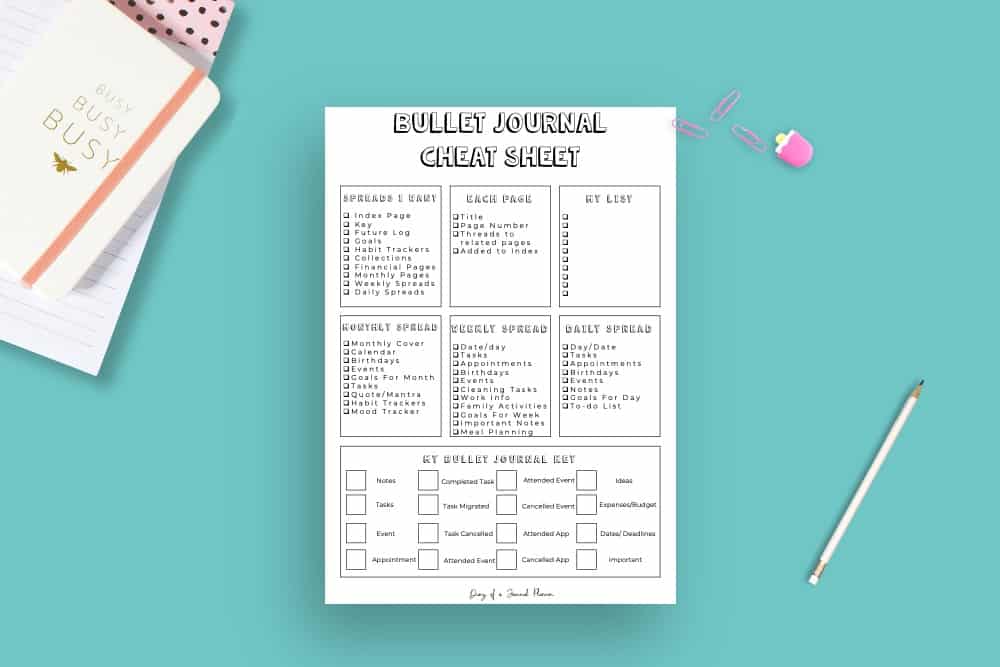 Printable bujo cheat sheet
PIN FOR LATER!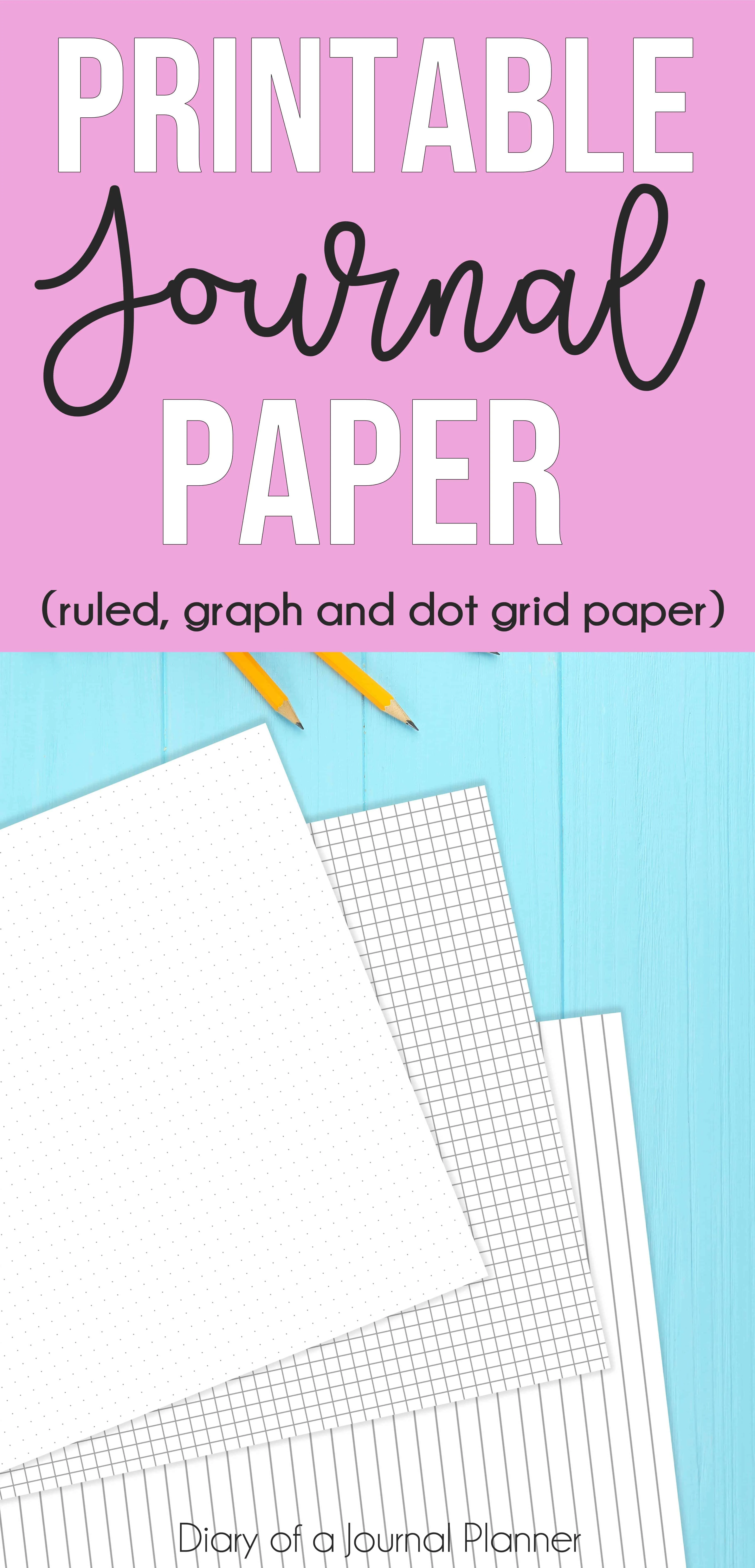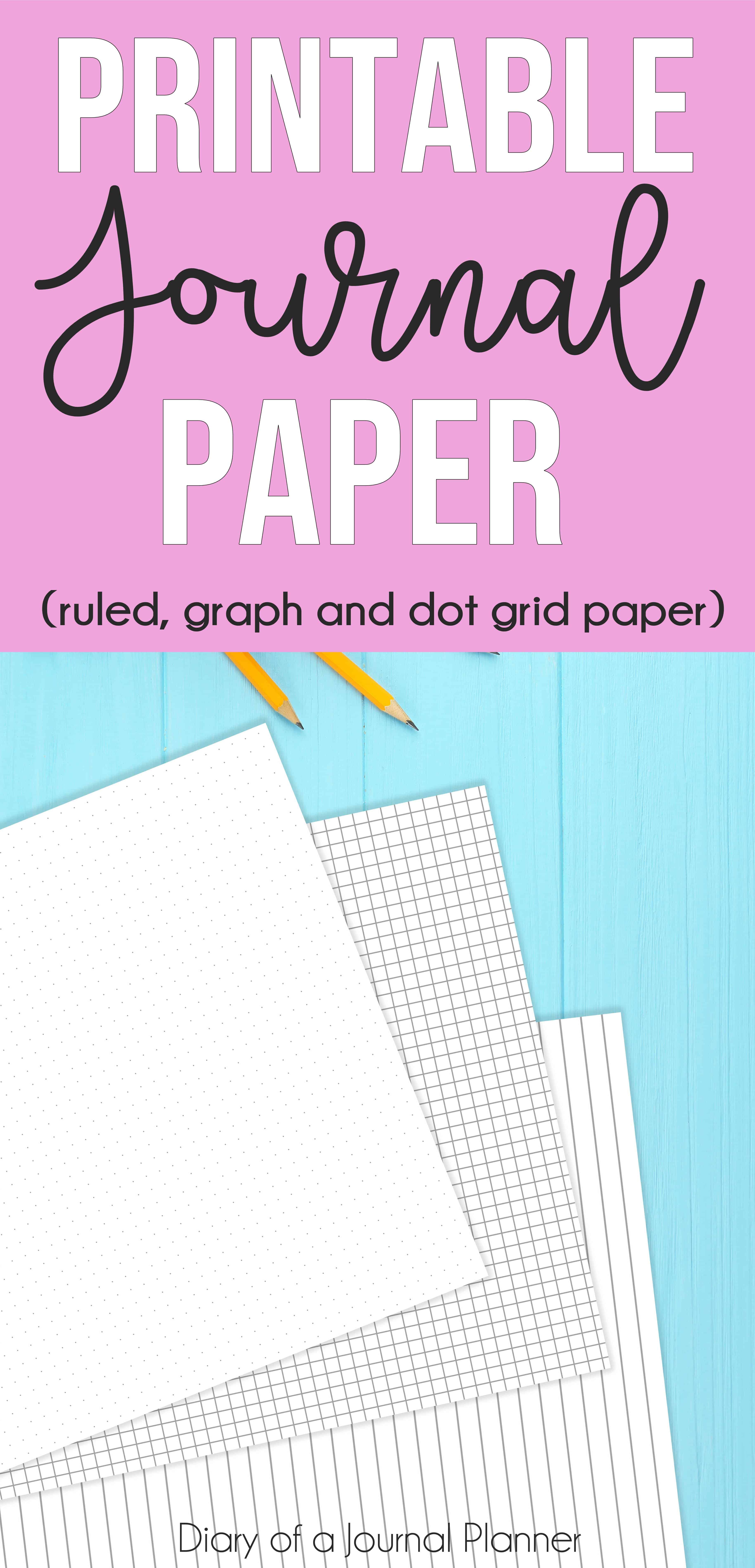 Dot grid paper printable