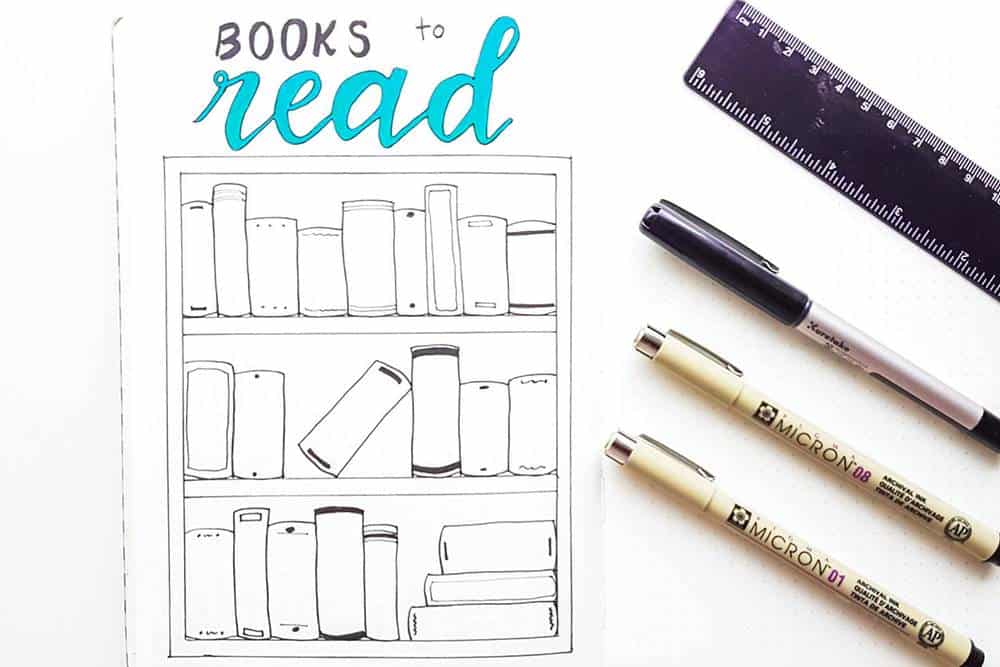 Books To Read Bullet Journal Page
Make your own bullet journal books to read template in your notebook by following this simple step-by-step tutorial!
Today I have a special bullet journal page to show you all; books to read bullet journal spread!
My friend Kate from My Sweet Home Life is starting her bullet journal journey this year – I am so excited for her!
She is a book lover and wanted some bullet journal book tracker inspiration to keep track of her reading this year.
I loved the idea of having a page to collect my reading journal ideas so I decided to make this spread. I have added step-by-step instructions so anyone looking for a reading log journal template can just follow the simple steps!
Keep reading to find out how to make a similar books bullet journal spread in your own notebook.
And if you don't feel like doing it yourself, I have the bullet journal books to read printable at the end of the post just for you.
How to make a bullet journal books to read spread
This is a very simple spread to make and you hardly need any tools other than what you already have at home.
To make this a reader's bullet journal tracker I used my favorite black drawing felt tip pen – the Sakura Pigma Micron.
You don't necessarily need a drawing pen for this page but my plan is to color the books once I have read them so that at the end of the year I have a very colorful spread.
The Sakura Pigma Micron is an excellent choice if you decide to color your spreads because they use archival ink which is totally waterproof. This means that the black ink won't smudge when you use a colored marker on top of watercolor.
I like this brand especially because you can have a professional drawing pen for an affordable price. I highly recommend these pens, they are some of my all-time favorite bullet journal pens.
If you want to color your 'books I've read' printable or drawing check out the post below for our favorite pens.
Supplies to make your bujo books to read spread
I used the following supplies to make my 'books I've read' template from beginning to end:
Book tracker bullet journal
If you check out Pinterest for inspiration you will see that there are many book journal ideas out there.
I have always wanted to make a bullet journal bookshelf style page and that is what I decided to do in the end.
We will start with creating the blocks which will be our bookshelves. I made the blocks 9 grids tall and I used the entire length of my A5 notebook – you might have to adjust these settings if your notebook is a different size.
I made a total of 3 blocks and a large rectangle around it to create the bookshelf form.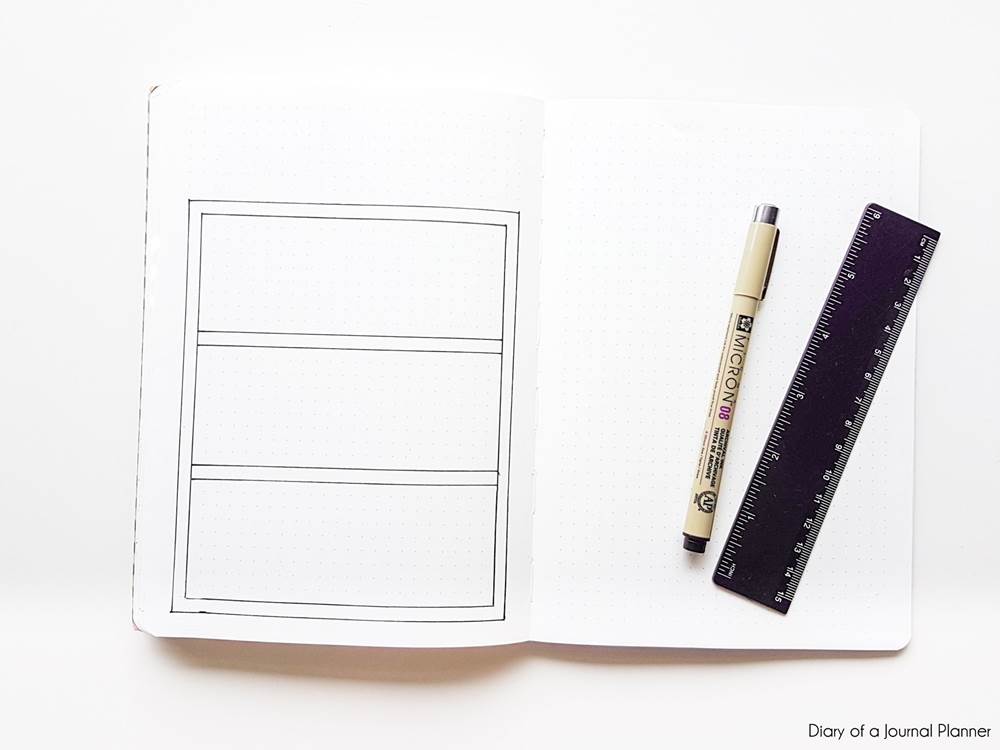 Next, it was time to add the books.
I followed this step-by-step tutorial on how to make books standing up.
All books on the first shelf are nicely organized.
I just made sure that the book was large enough so I could write the book name with small letters inside of the space.
Check how simple is it to make the standing up books. First, add your straight lines.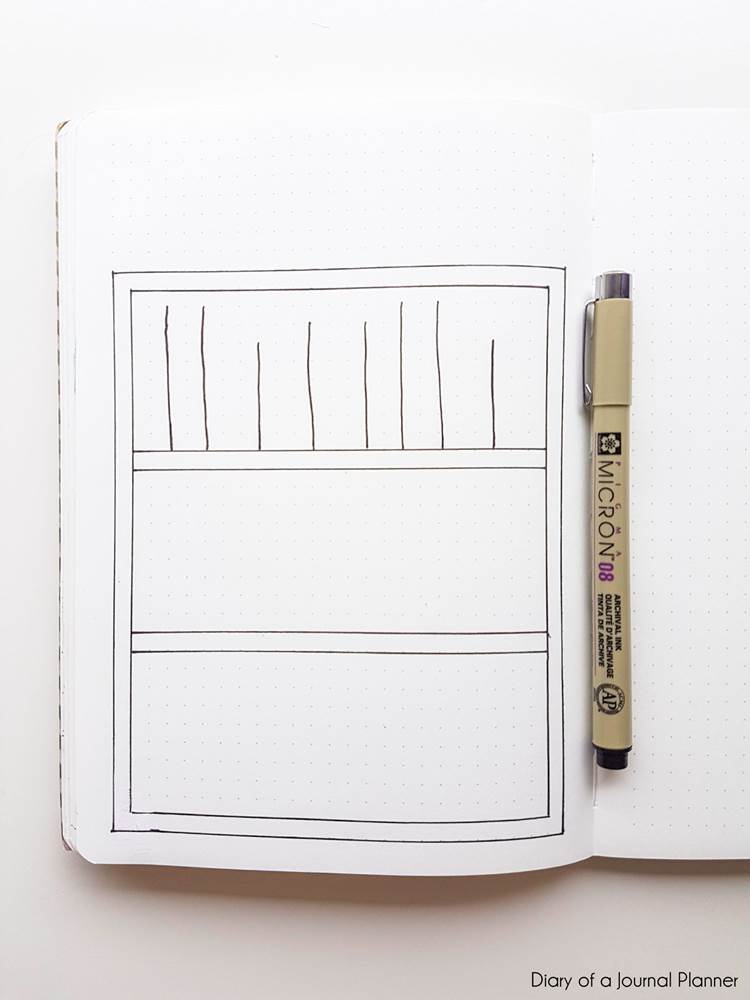 Now make the top and bottom of the books with a slightly curved design.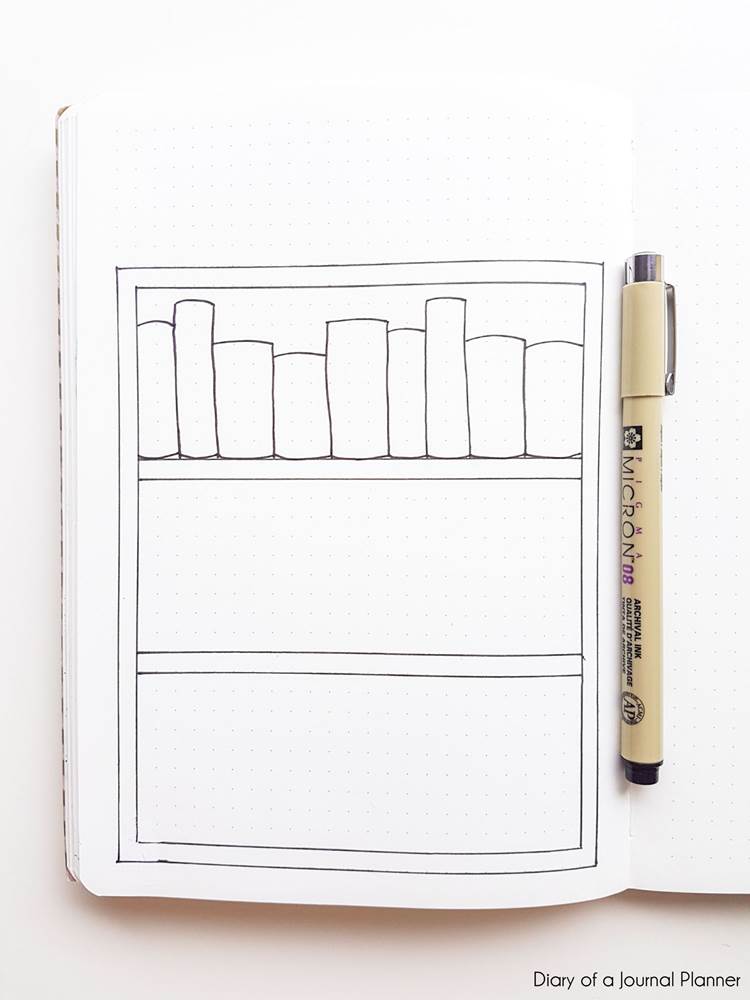 Then add a few details to the books. You are done with your first shelf!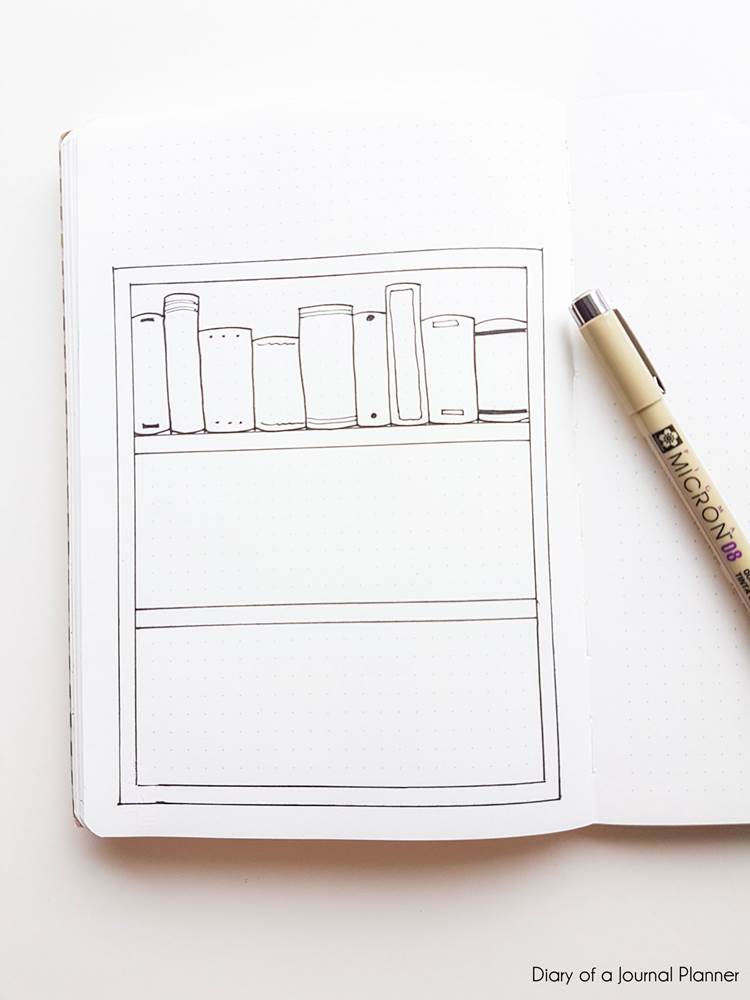 You could repeat the exact same style on the next shelf but I wanted to make it a little different by adding a book that wasn't standing up completely straight.
So again I started with the lines but in this case, not all of them were parallel.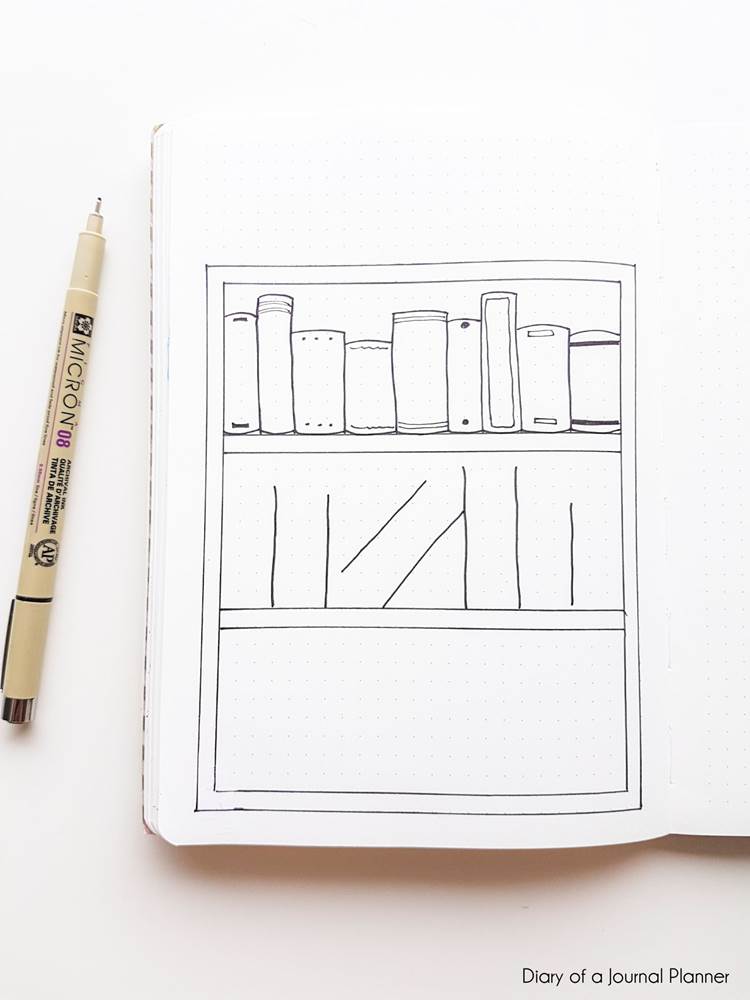 Now just finish up the books by adding the lines on the top and the bottom of the books plus the little details.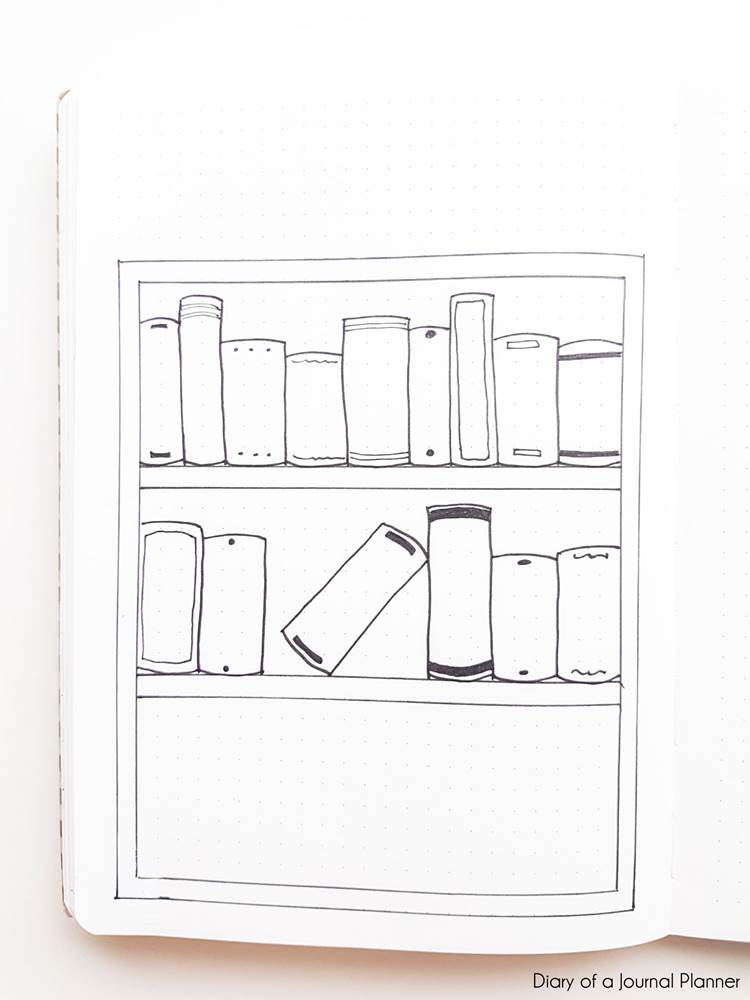 And for the last shelf, I added a few books lying down. This is how it turned out: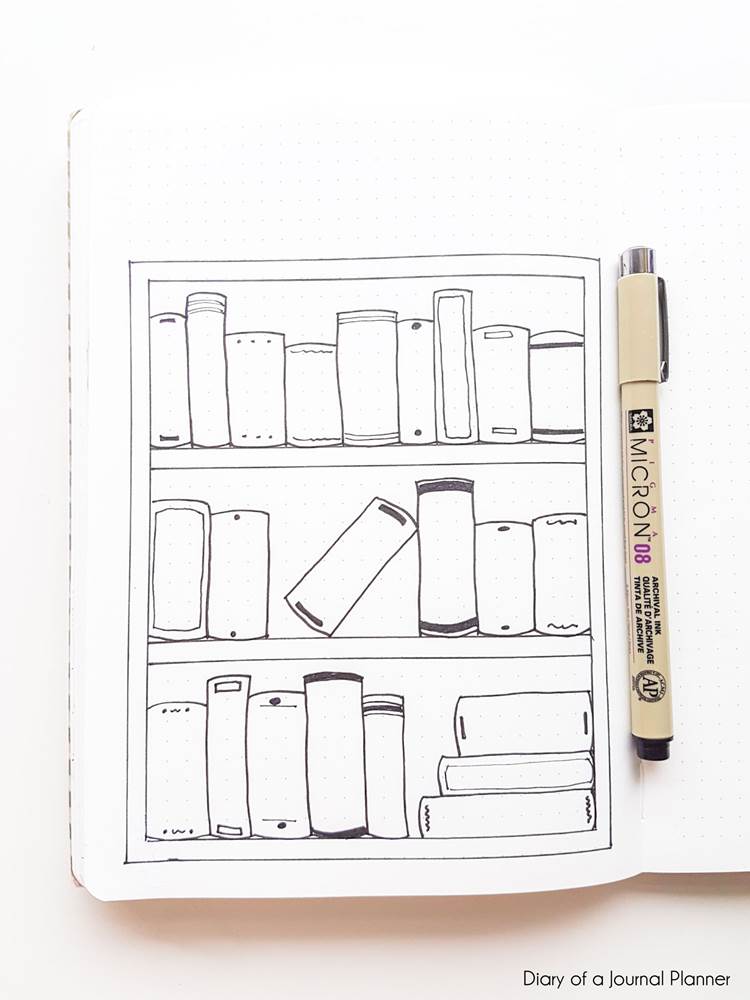 I wanted to name this spread in my journal as "Books I've Read This Year" but the space left on the top wasn't really enough so I went with "Books To Read". But you could also use captions like "Book Reading Journal Tracker" or "Bullet Journal Book Club".
So here is my layout. Any book lovers out there could use this reading journal tracker!
Bullet journal book list printable
If you would like to have this bookshelf bullet journal template but don't feel like drawing it yourself you can download my free hand-drawn printable template below!
It is designed for a A5 notebook but if you have a different size journal just adjust your printer settings to print on a different size.
Love this bullet journal book tracker printable? Here you can find other free bullet journal printables too!
Now go have fun with your book tracker! I am going to fill in my spread with books I want to read this year and then color the books once I have done.
---
Do you have any book recommendations? I am always on the lookout for great new reading material so be sure to share in the comments below.
More Bullet Journal Doodles To Try
PIN FOR LATER!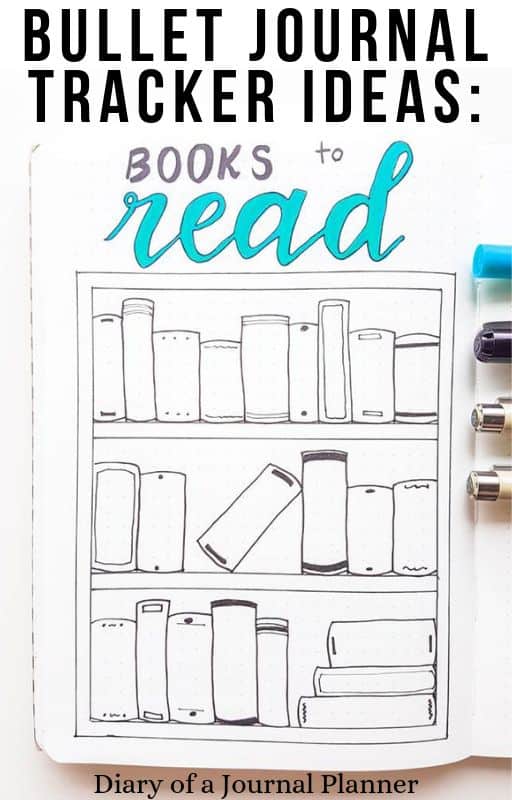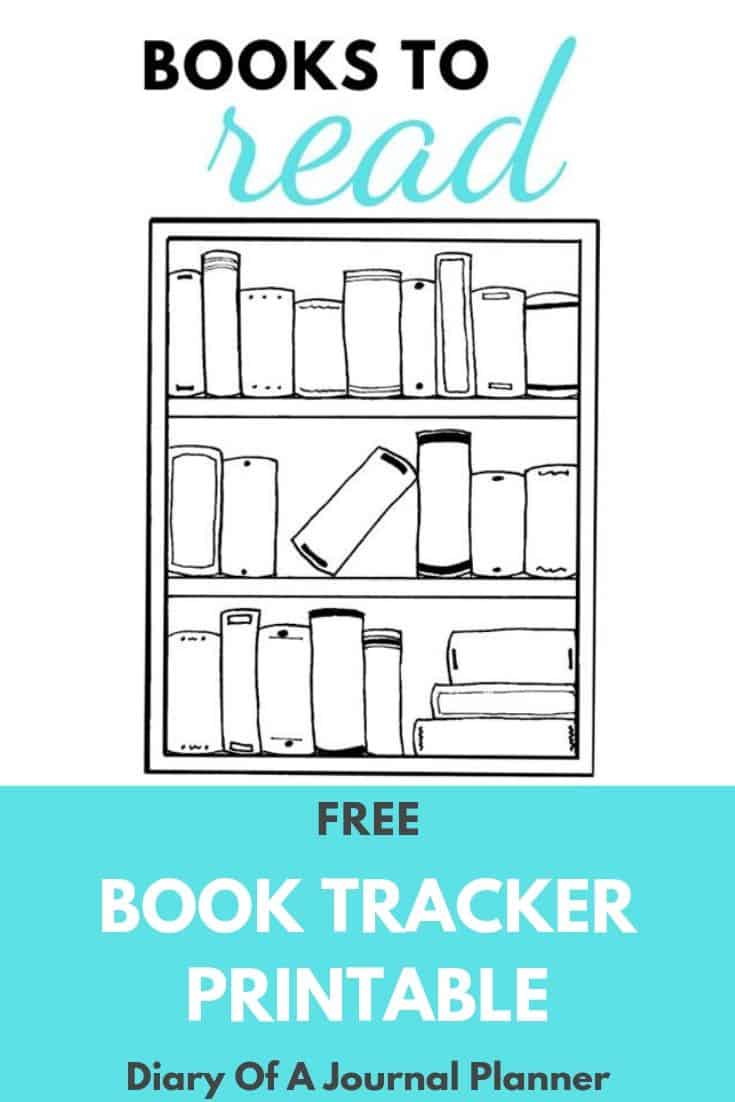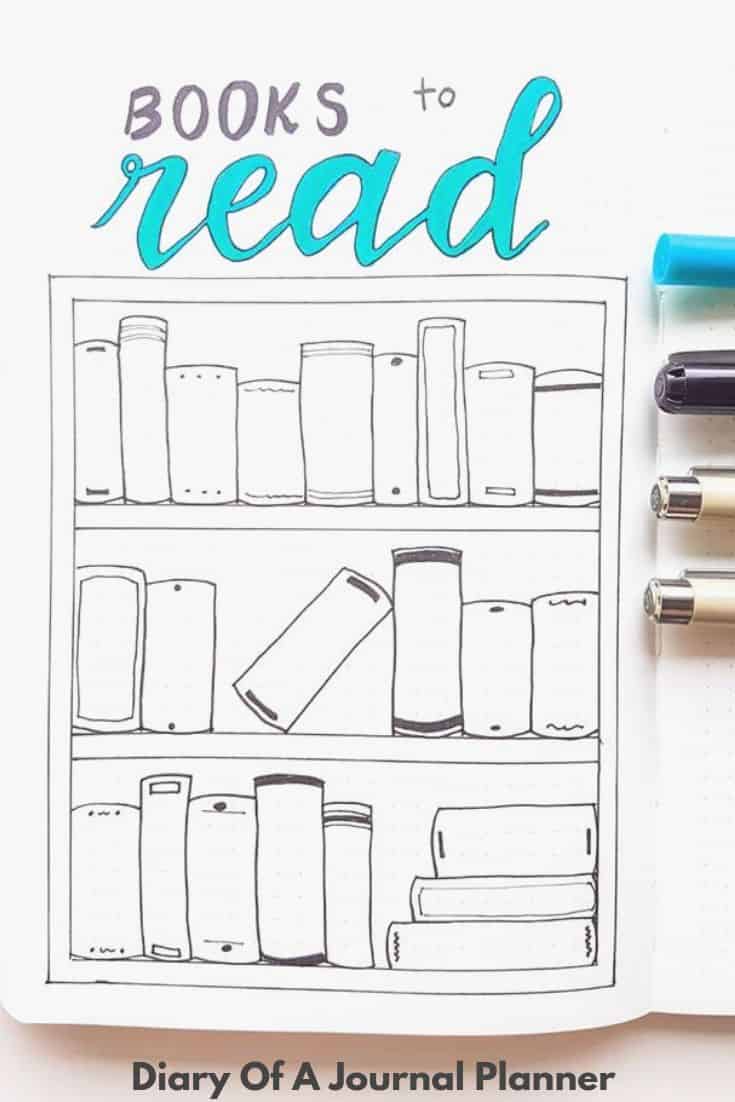 Books To Read Printable Bullet Journal