Best art supplies for doodles
Looking for doodling supplies to help you improve your drawing and sketching? In this list, I share some of my favorite doodle supplies and materials to get you ready to rock doodle art at home.
Anyone can doodle! That is true.
You don't need to be a pro or an artist to let your imagination flow and pencil doodle art on a piece of paper.
I doodle almost daily and my journals are covered in all sorts of graphics. You may think that some tools are better than others but preference also has to be factored in because at the end of the day it is about enjoying what you are doing.
So in this list, you will find a huge variety of doodle gift ideas that you can get for yourself or someone you know that is a doodle lover.
Art Doodle materials
Below I show you some of the most used doodle materials and tools, from doodle paper to pens and accessories.
I also have a handy section with some good doodle tool deals going on right now:
Doodle art pencils
You only need a pen and a piece of paper to doodle, right?
That's right!
I love doodling with pencils but not all pencils are the same and create the same effect. If you want to step up your doodling game then perhaps getting a few different ranges of pencils would be a great idea.
Find below some graphite pencils and sets:
This Professional Drawing Sketching Pencil Set comes with 12 pieces!
AmazonBasics Sketch and Drawing Art Pencil Kit is an affordable set that comes with 17 pieces.
Graphite Sketching Pencils
This Pencil Set for Drawing has a great range of lead hardness.
Carry with you this large pencil set that comes with a convenient box.
Sketch pencils on sale right now:
Doodle sketchbooks
Having a sketchbook will help your creativity, improve your drawing skills and be a source for ideas when you seem to be stuck. It is easy to see development in artistic skills when you can flip through your pages and realize how far you have come.
It is also brilliant to have if you want to draw a series of similar patterns, mandalas, zentagles, or objects and keep them all in the same place. Find some excellent choices below
Canson XL Series Mix Media Paper Pad
Premium Drawing Paper Pad
Artist's Choice Sketch Pad
Doodle paper
The products below are not only great for doodling but also note-taking and coloring.
School Smart Newsprint Drawing Paper
The best drawing pens
Which pen to use for a doodle? Well, the best doodle pens will be the ones that professional artists use for drawing. Luckily you don't have to pay top dollar for some of these amazing pens.
Yes, they might be a little more expensive than a regular pen but still they last long and it is so worth drawing with pens that are created to make your doodling and drawing easier.
Also, having different-sized nibs help with adding details to your doodle. Check out below some good drawing pens I am sure you will enjoy.
The Sakura Pigma Micron was my first favorite bullet journal writing tool but it was in fact a drawing pen. What I love about it is how smooth it writes on paper, how the ink instantly dries and there are no smudges and of course, I love that the ink doesn't bleed through paper!
I cannot say enough good things about these pens but don't take my word for it, you can check the reviews too!
Faber Castell Pitt Artist is another fantastic fineliner with pretty much of the same benefits of the Sakura pens I mention above. You will be happy with this brand too.
I have just recently discovered the Uni-pin fineliner brand and so far it has been a great pen for doodling too. The one great advantage of the Uni-pin sets is that they come with different pen colors, not only black.
You can get the grey shades or even sepia tones, these are great for adding different tones to your doodles.
Staedtler has this great sketch set of 6 line widths. Their packaging is sturdy and makes traveling with these pens quite easy!
Drawing pens on offer right now:
Colored pens for doodle
If you love coloring your drawings then there is a variety of options here. What type of pen can be used to doodle?
You will be happy to know that you can also doodle with gel pens, but I have rounded up some color fineliners too.
If you prefer fine-liners to gel pens, then this set is a great option with over 100 colors!
Another great set with 100 glitter colors for doodling, drawing, coloring, or bullet journaling.
Colored pens on sale right now:
Best markers for drawing
Markers can also be fantastic doodling tools if you like to add color to your drawing.
Staedtler fiber tip marker
These Triplus Color Fiber Tip Pens are designed with a triangular barrel for relaxed doodling.
The Tombow dual brush pens are super popular among the bullet journaling community because they are soft and don't bleed through.
Copic markers have alcohol-based ink therefore their blending is fantastic! it is one of my fave markers for coloring.
Sharpies are also alcohol-based markers so you can expect great blending. be careful though with alcohol-based markers because they tend to bleed through the paper a lot. I suggest using paper that you don't plan on using the back of it.
Stabilo Markers (68 Point)
The Stabilo markers point 68 come with a 1mm nib which is thicker than the 88 point marker from the same brand.
Markers on offer right now:
Colored doodle pencils
Faber-Castell Colored Pencils
These Polychromos pencils have lovely pigments and are waterproof.
Prismacolor Premier Colored Pencils
This range of professional colored pencils are super smooth.
Doodle accessories & art set
This 142-Piece Wood Art Set would make a great gift to a doodling and coloring lover.
The Artists' Sketch Set has everything you need to start doodling including pencil, erasers and sanding board.
Sketching & Drawing Art Tool Kit
This 29 Pieces Sketching & Drawing Art Tool Kit comes with graphite and charcoal pencils.
Markers on offer right now:
Doodle Books
What are the best books to learn the art of doodling? Check this list below for some ideas:
This Doodling for Dog People Book offers amazing creative exercises for dog lovers.
This The Art of Doodle Word Book is for everyone who loves cute hand lettering!
Create and develop your own doodle lettering style with The Complete Book of Chalk Lettering.
The Kawaii Doodle Class is for the lovers of all things cute.
Learn how to create great doodles from squiggles with the Doodle Theory Book.
---
I hope this list will help you get some doodle supplies to improve your drawing skills as well as creativity.
PIN FOR LATER!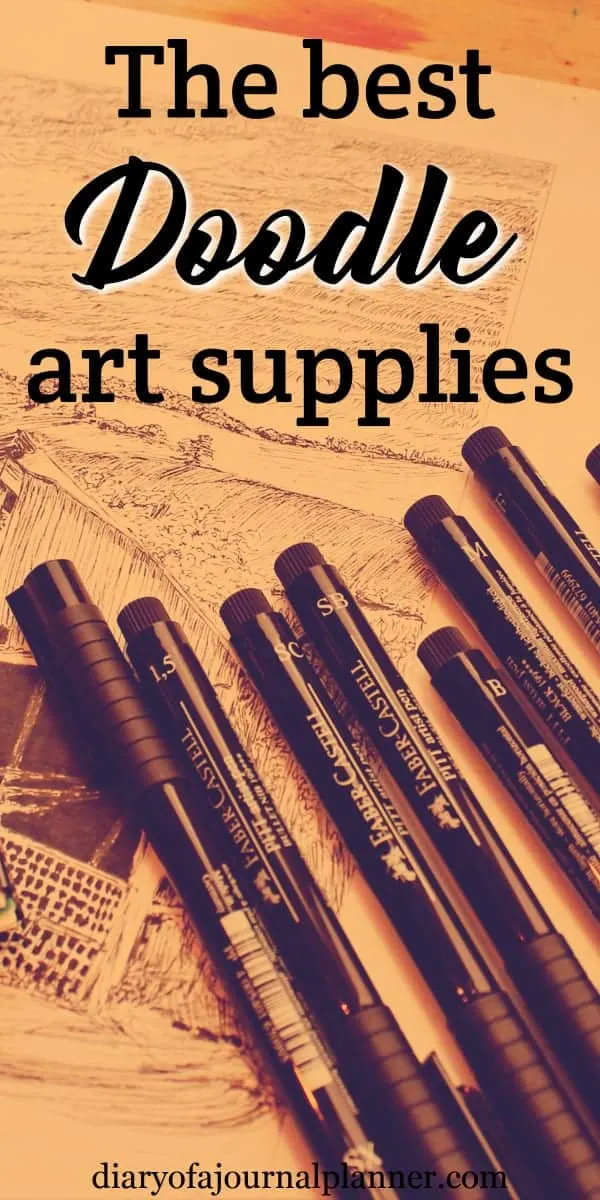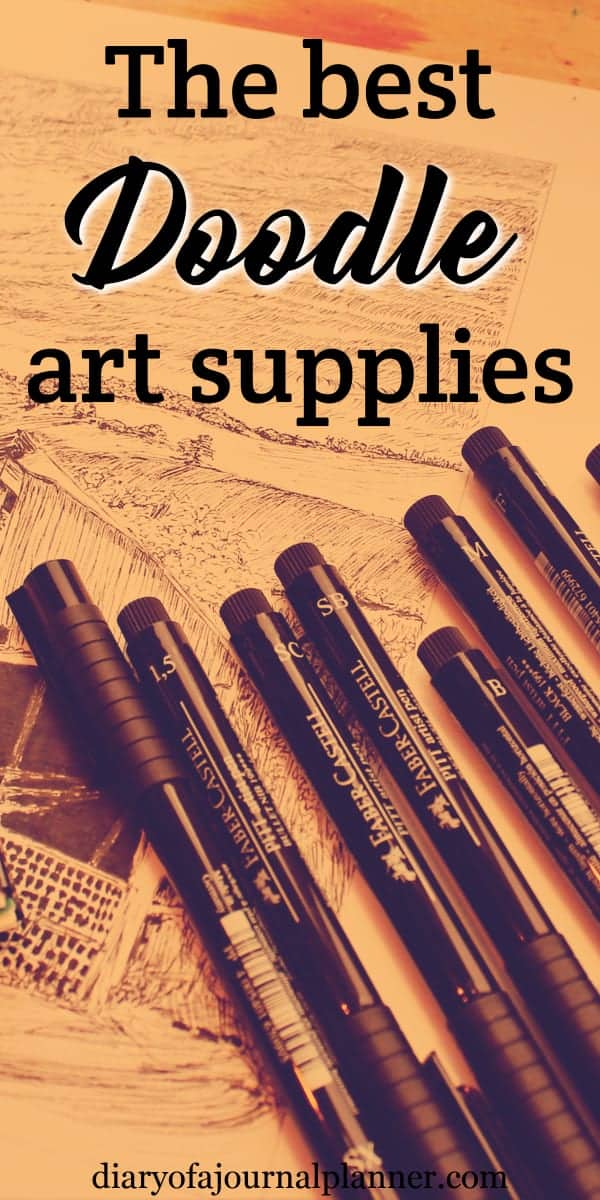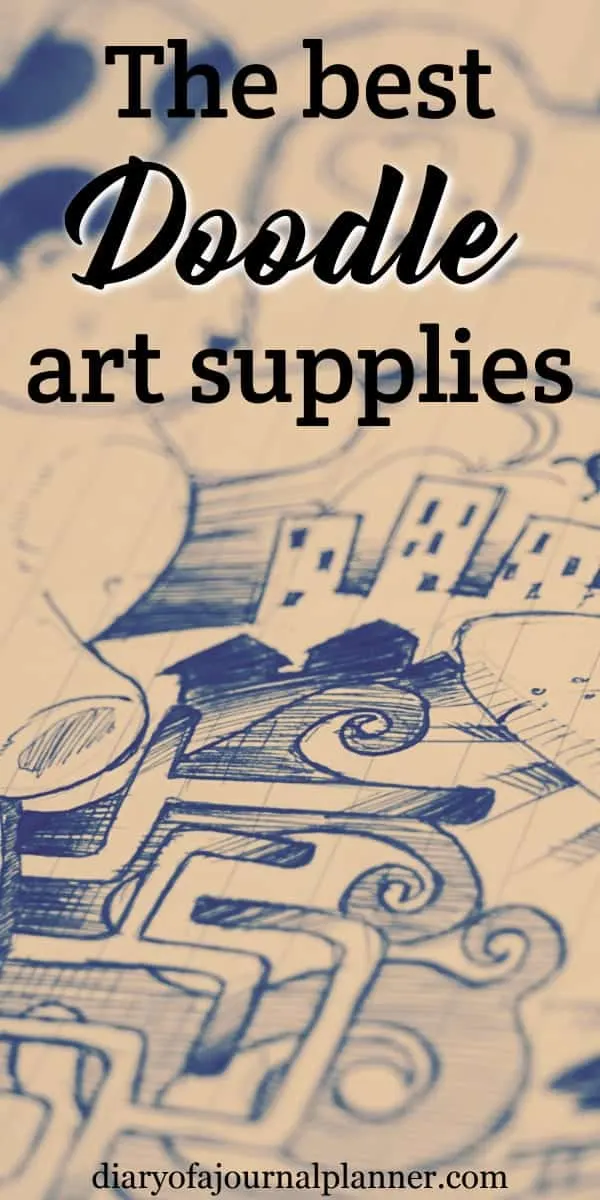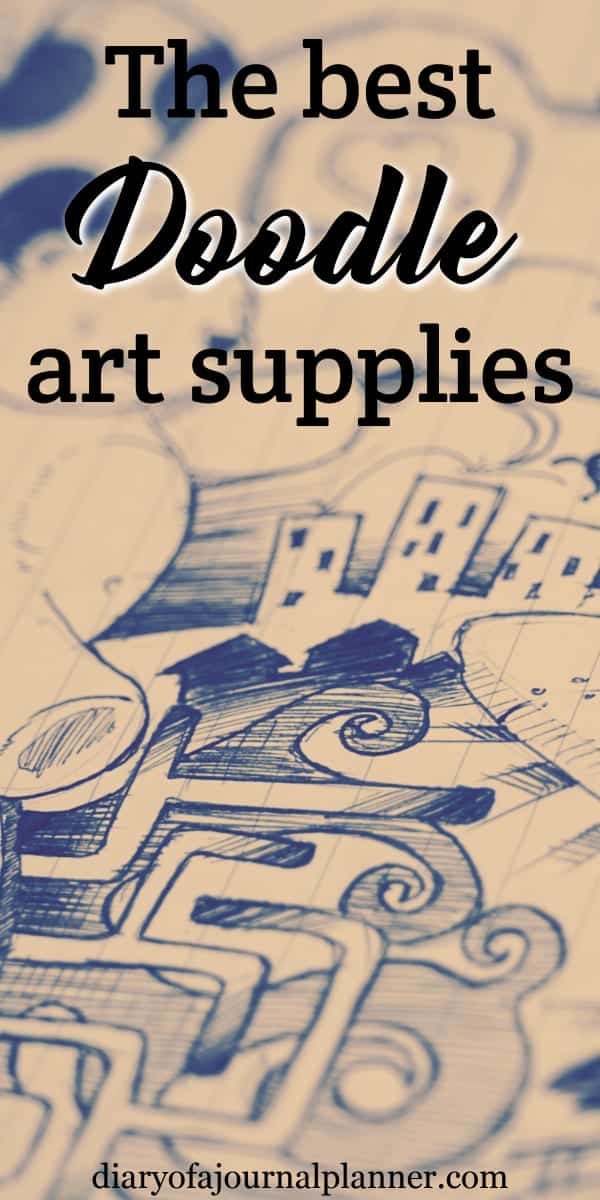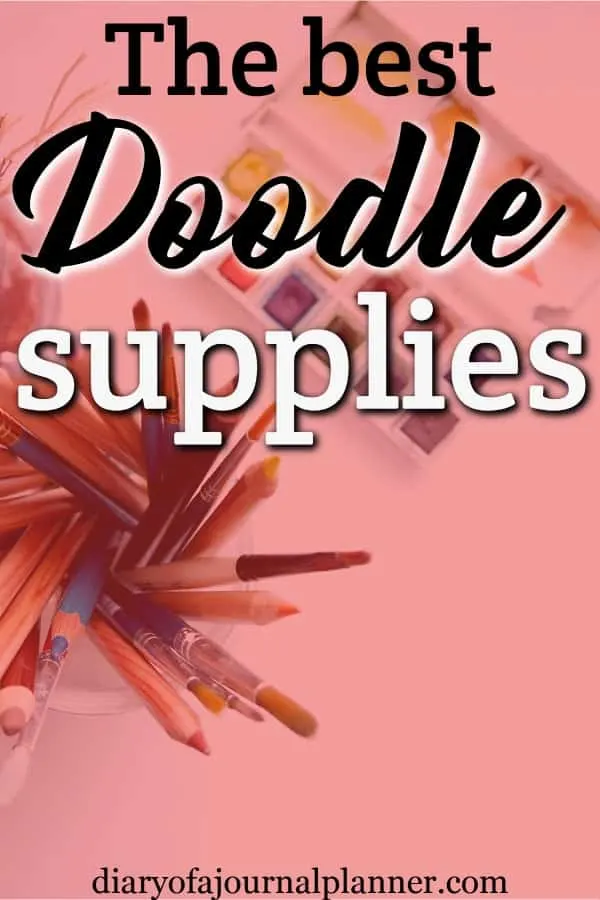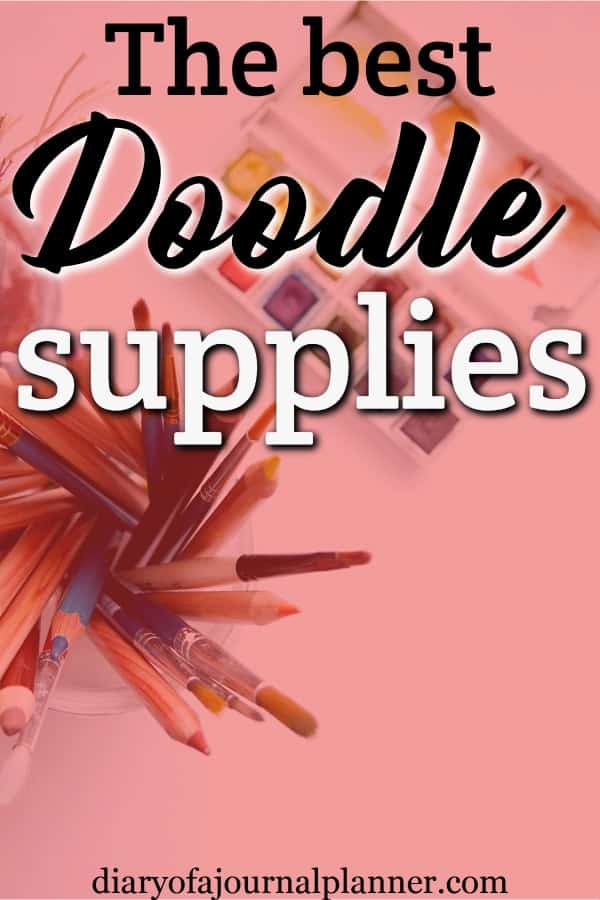 The best doodle tools