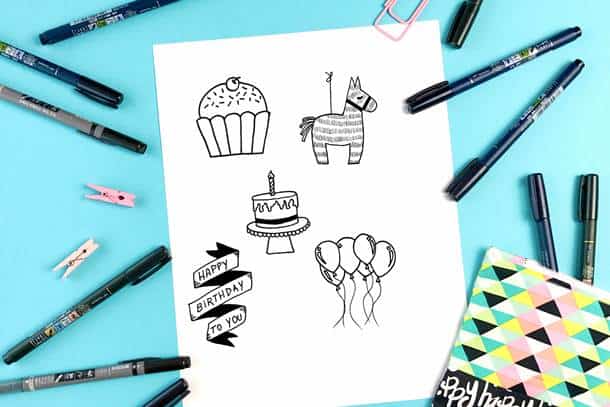 How to Doodle Birthday Theme Drawings
Want to send birthday wishes in the form of doodles? Find below our step-by-step instructions for these easy happy birthday doodles that anyone can draw!
Most people love parties and most people love doodles too, right?
So why not combine these 2 fun things and throw a big celebration with cute birthday doodles!
There is no better way to send good birthday wishes than crafting a happy birthday doodle card for your loved one. Making these simple happy birthday doodles is also a great kid's party activity.
So read on to find out how you can help someone celebrate a happy birthday with special doodles.
Doodle Supplies
Of course, you can just use a simple pencil for these Birthday doodles but it is easy to take your doodles to something special with a few extra supplies.
Here are some of the supplies we love for these, happy birthday drawing ideas.
Birthday Doodle Ideas
Below you will find step-by-step birthday drawings to decorate a doodle birthday card or to add to your bullet journal birthday spreads.
1. Birthday Cake Doodle
You can't say a doodle happy birthday without cake! You can vary the decoration and layers to produce different birthday cake doodles but this will give you the basics to start!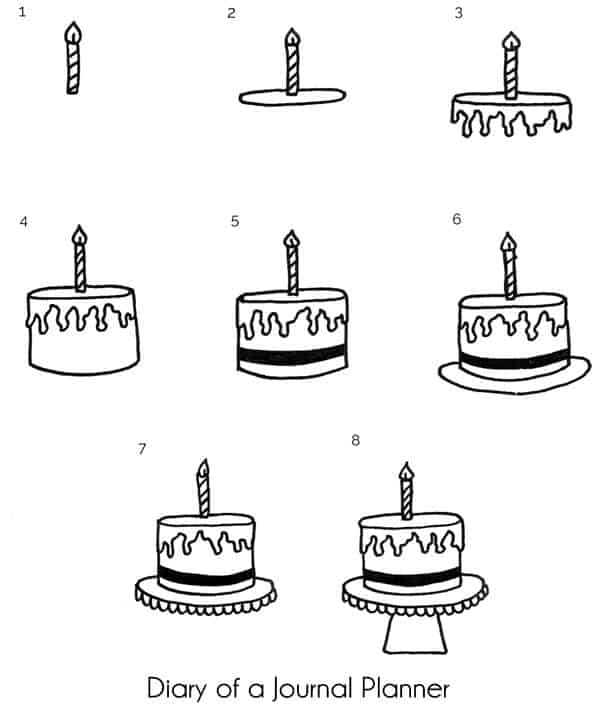 2. Cupcake Doodle
This is my favorite happy birthday doodle art which you can color to make it even more fun! They make gorgeous birthday card doodles as you can personalize them for each person with their favorite colors and toppings.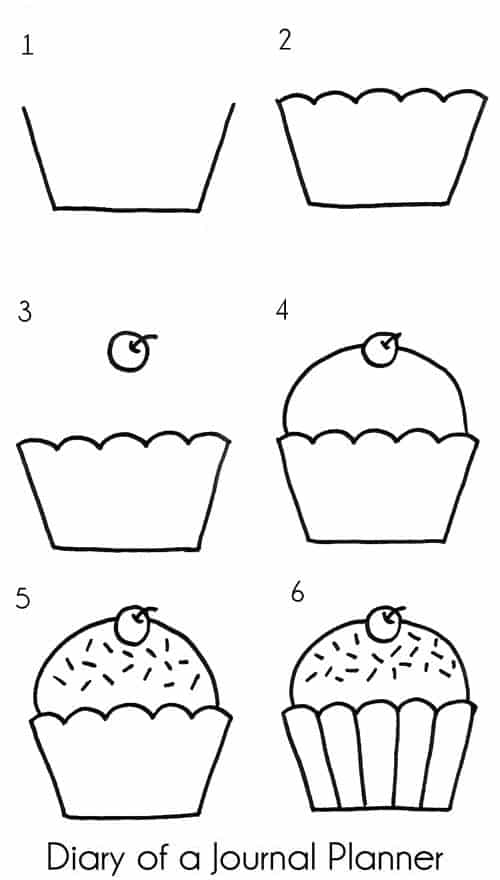 3.Balloon Doodle
Balloons are a great simple doodle arts for birthday cards. The children will love making them too!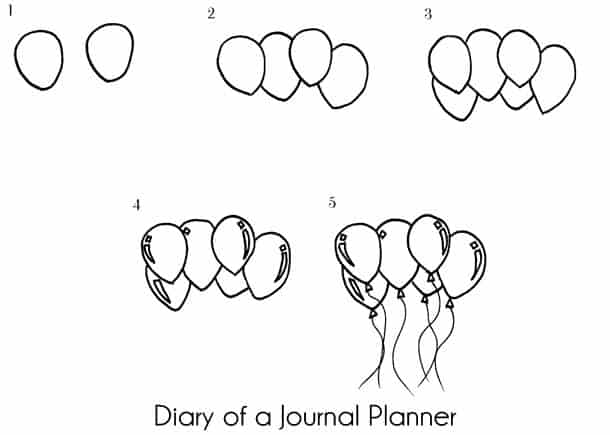 4. Happy Birthday Banner Doodle
This is not such a simple doodle but following the step-by-step tutorial, you will be able to make it too!

Check this post for more banner doodles.
5. Piñata Doodle
No birthday party is truly a party without the pinata, right? So check these simple steps to draw your own pinata doodle.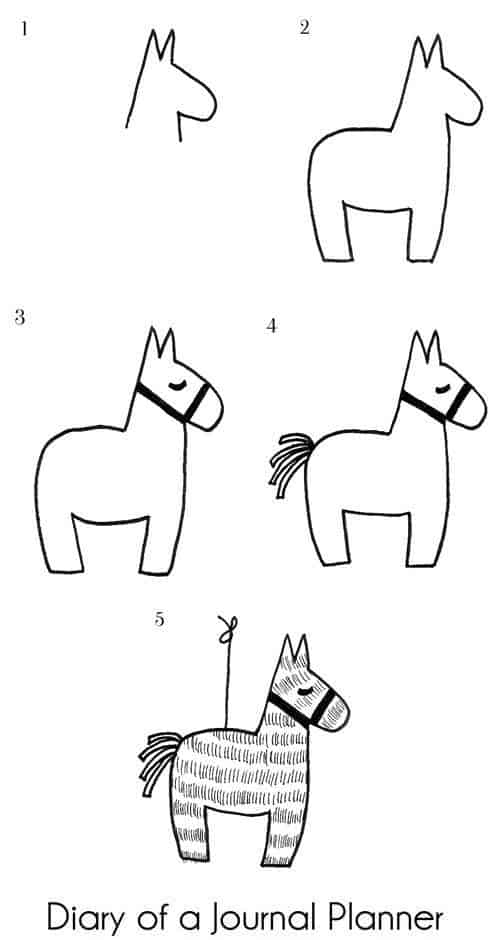 ---
I hope you have enjoyed these easy doodles for a birthday party, celebration, or simply to decorate your planner or bujo.
Other Easy Doodle Tutorials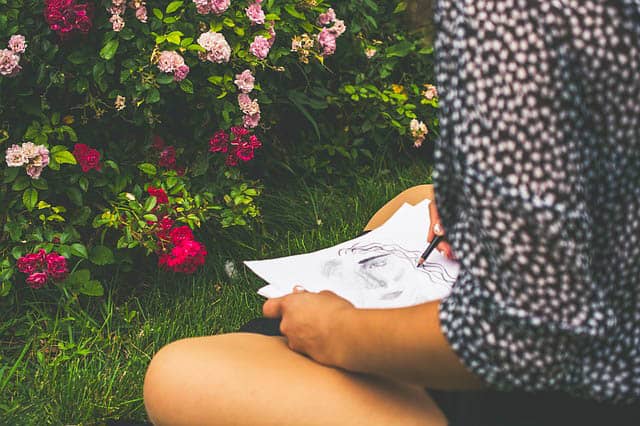 Ultimate List of Bullet Journal Doodles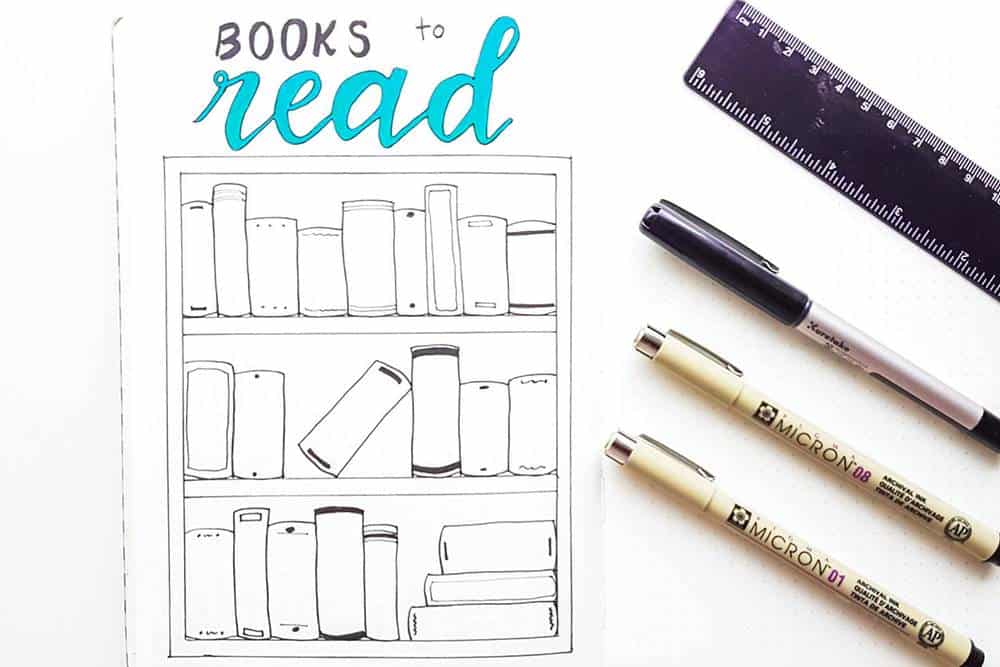 How To Draw A Book – Step By Step Tutorial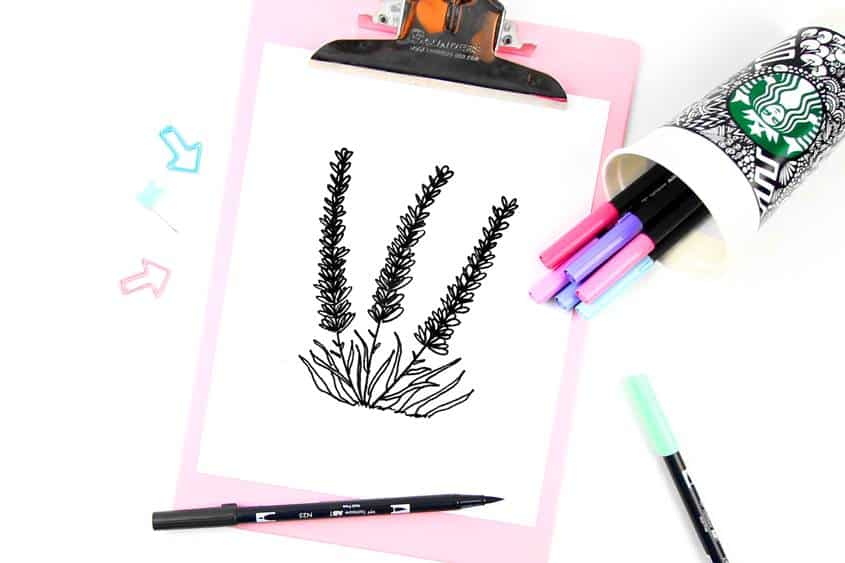 Lavender Drawing – How to draw lavender flower
PIN FOR LATER!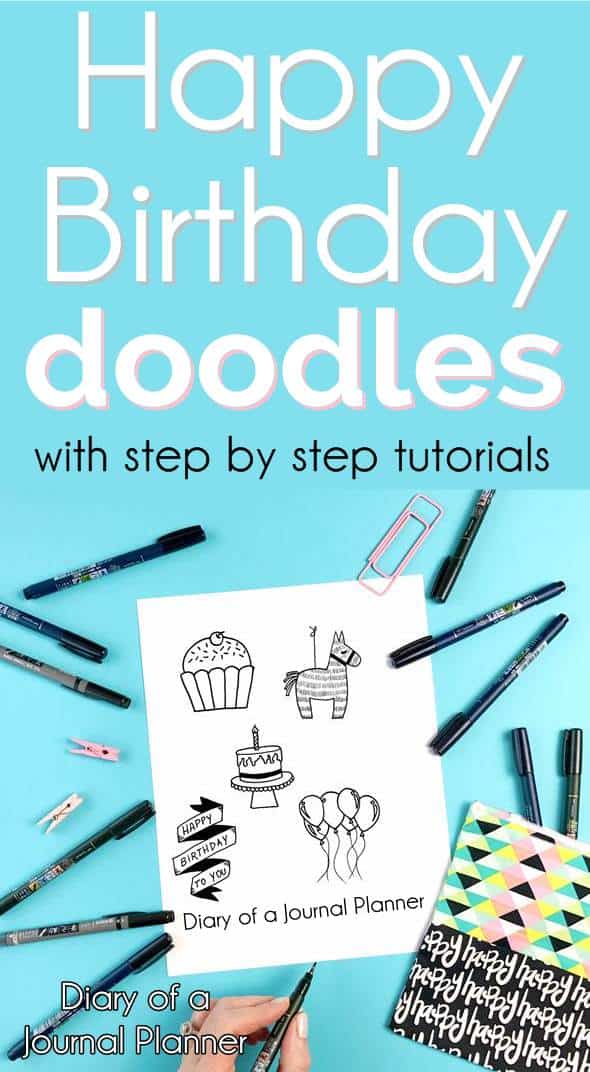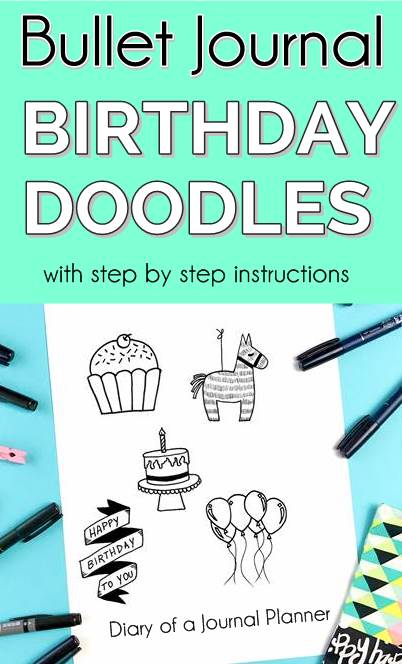 Happy birthday doodle easy