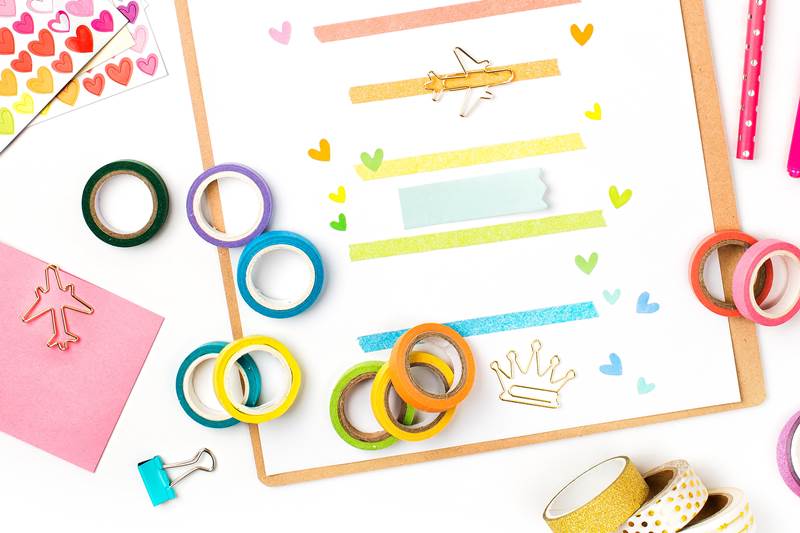 Washi tape storage solutions
Are you a bullet journal addict? Then you need to be creative to find ways to store and display your washi rolls. In this post I will share many washi tape storage ideas to help you keep your collection organized and ready to be used.
I have too much washi tape… said no one ever!
If you are anything like all my other bullet journal friends, you will have so many rolls of washi tape around your home and still, want more. You can never have enough beautiful designs in my opinion.
The one problem I do have with my stationery addiction is finding ways to store your products.
It can sometimes take me ages to find the particular washi design I need for a spread and I have that many rolls in so many different spots I even forget what washi tapes I actually have.
I found this a little ironic, considering the idea is to use a bullet journal to organize your life. So with that in mind, I decided to find ways to organize washi tape.
Read on to see all the possible storage solution for your washi.
How To Store Washi Tape
Since taking the time to sort and store my washi tape properly I have found it so much easier to grab what I need or even design whole bullet journal spreads around a particular washi tape design.
Realizing that I am probably not the only one with this problem I have decided to share some of the great washi storage ideas I found. I hope that they help you out too.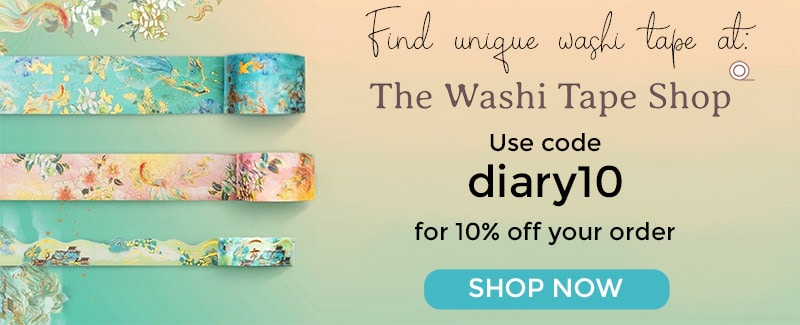 Easy Ways to Store Washi Tape
Another super simple way to keep many washi tape organized. This ring will hold several rolls.
Get you Washi Tape Storage Rings here!
This washi tape box above has 30 different compartments. That should be enough to hold a reasonable washi tape collection (or at least your favorites…)
I love this clear washi tape storage. It can hold up to 45 rolls and protects your precious tape from dust and moisture.
Click here to get your washi tape box!
This washi tape dispenser holds 30 rolls of tape and you can stack them up. Just buy as many as you need!
I also love how they spin like a lazy Susan… because I really am a little lazy at heart.
A simple and easy way to store and dispense craft tape. Just place it within easy reach on your desk.
These washi tape dispensers are a cheap and easy way to store your tape. They hold five rolls each and can be stacked. I love that they cut the tape too.
Get your washi tape dispenser here!
Need a few more washi tape designs in your collection? Find out what I think are the best washi tapes for bullet journals here.
DIY washi tape holder
Of course if you are feeling creative I am sure you can come up with many ways to organize your washi rolls with what you have at home.
Below I share some DIY projects to help you organize your washi collections.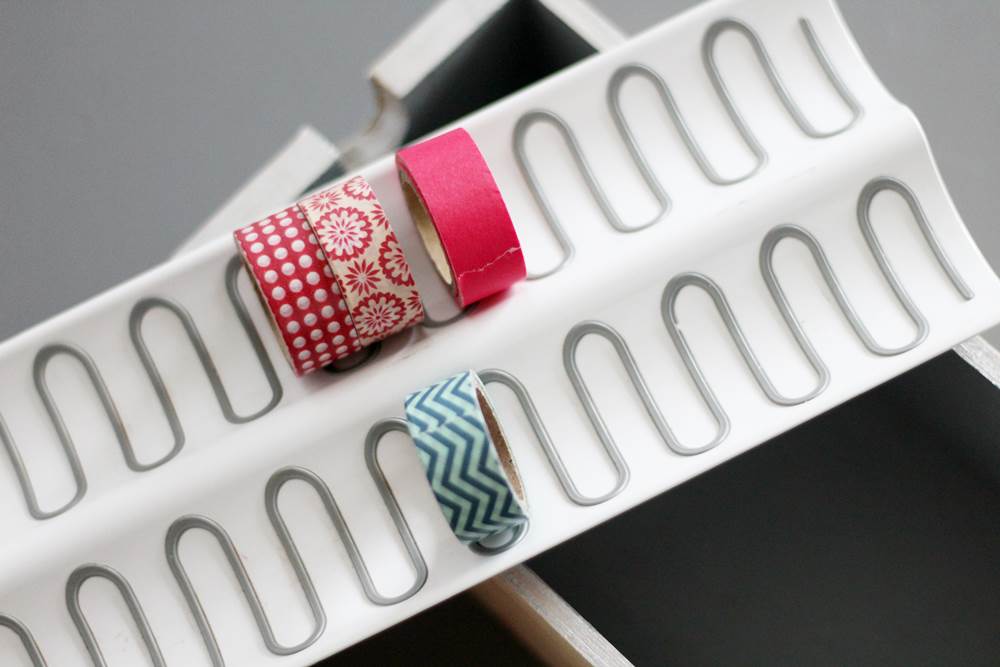 On my desk organizer makeover project I used an easy IKEA hack to organize my washi tape rolls nicely inside the drawers after our reader suggested this idea! Click here to check it out!
DIY Carry on washi tape hack
Do you have a card or a popsicle stick lying around? Then you can carry many washi tape samples in your pencil case without having the washi tape take a lot of space.
This hack is amazing for traveling bujo lovers.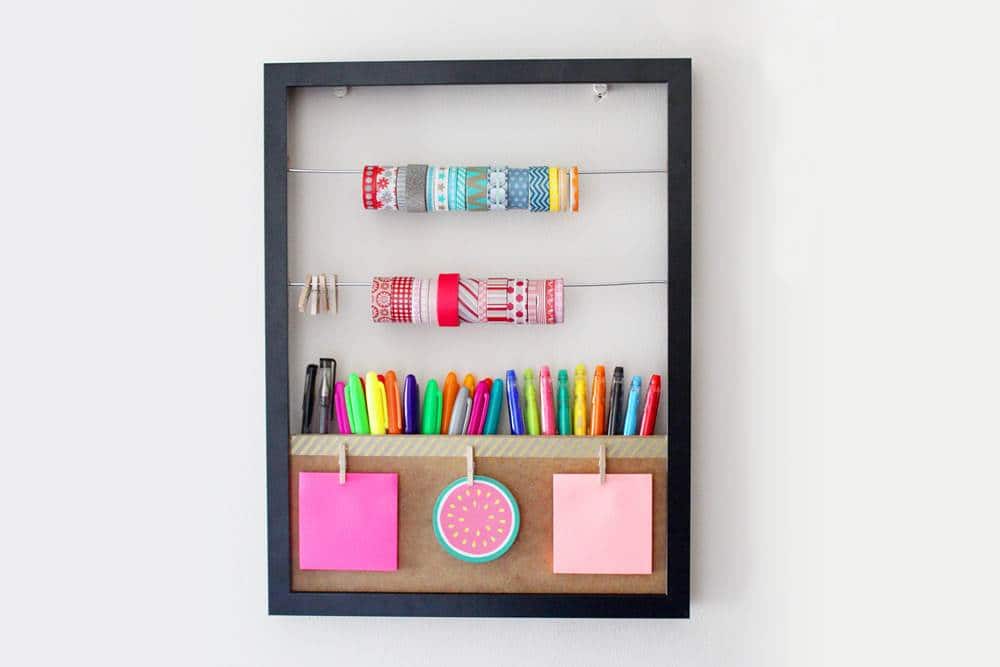 This DIY bujo supply organizer from Meraki Mother is great for storing all your favorite bullet journal supplies.
It would be simple to add a few more washi tape holders too if you have an extensive collection.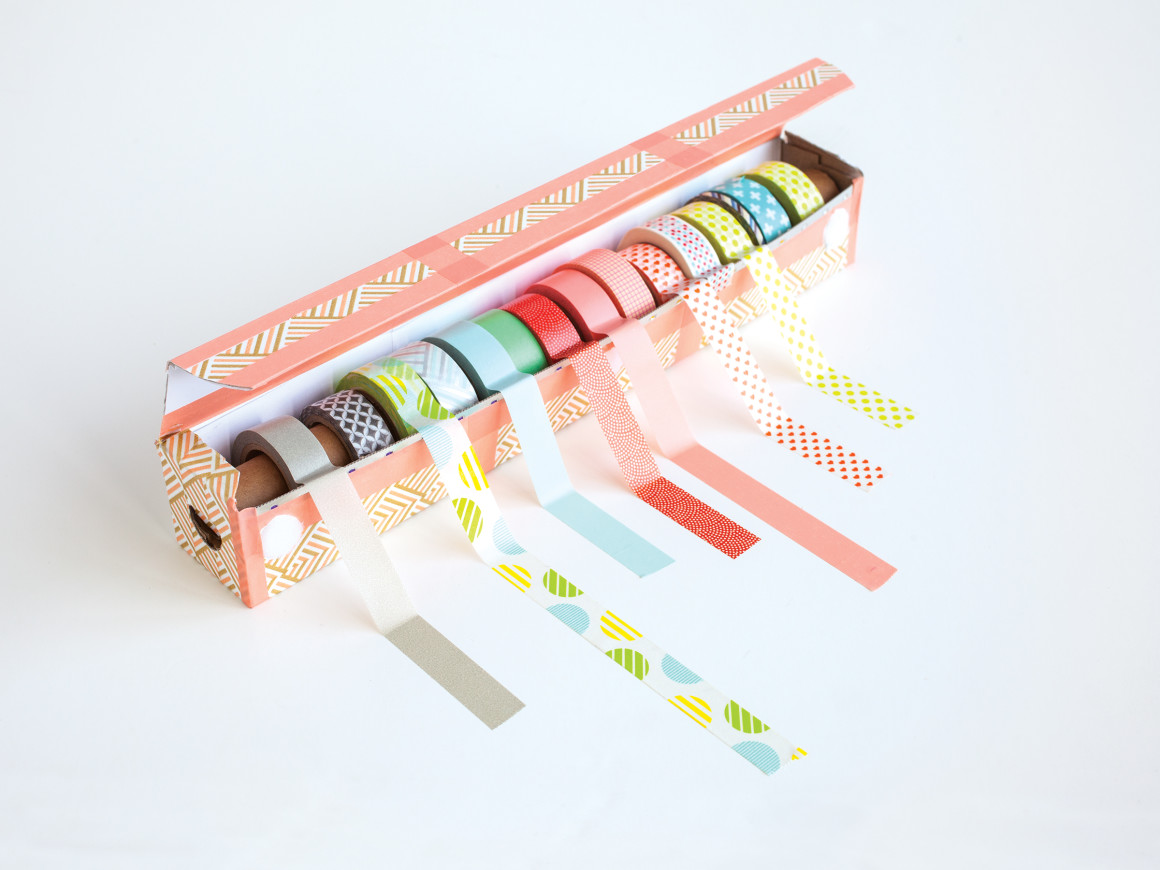 How about making your own washi tape dispenser and storage with aluminum foil box?
Check out how Hello Creative Family made this beautiful washi tape dispenser here.
Creative Ways To Organize Washi Tape
A thread rack is a simple way to store washi tape and it looks fantastic.
Get this rack to organize your washi now!
Fill up one (or a few) straw dispensers.
They look so pretty on your desk and it also a great way to stop your washi supplies getting dusty.
Repurpose a Jewelry Tree or mug tree to make a easy DIY Decorative Tape Storage Holder.
How about using a paper towel holder to store washi tape?
Find one that suits your space best. Make a wall hanging one like this above your desk. Or you could use the free standing ones and use different holders for each color family of tape.
Pretty Ways to Store Washi Tape
Handmade Organizer for Washi Tape Rolls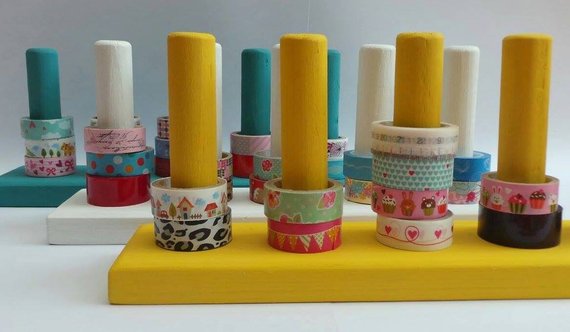 This handmade washi tape holder can be painted in any color to match your mood or decor. Get one made here.
---
I hope you found the best way to store washi tape that suits you. If I missed your favorite way to organize washi tape let me know in the comments below so I can add it.
PIN FOR LATER!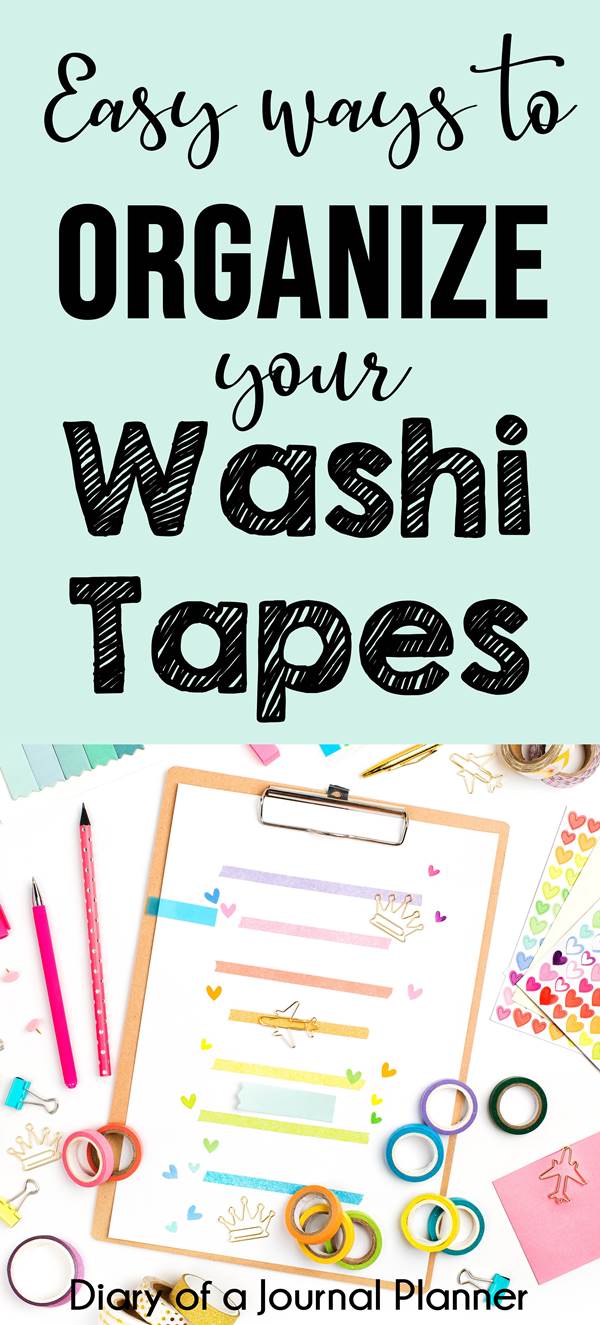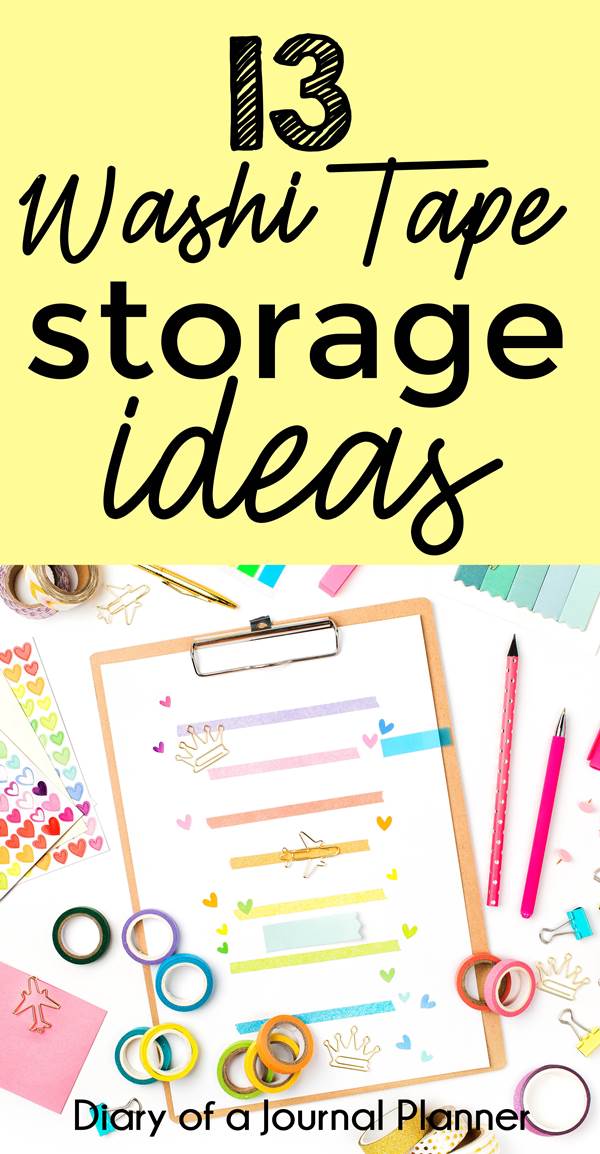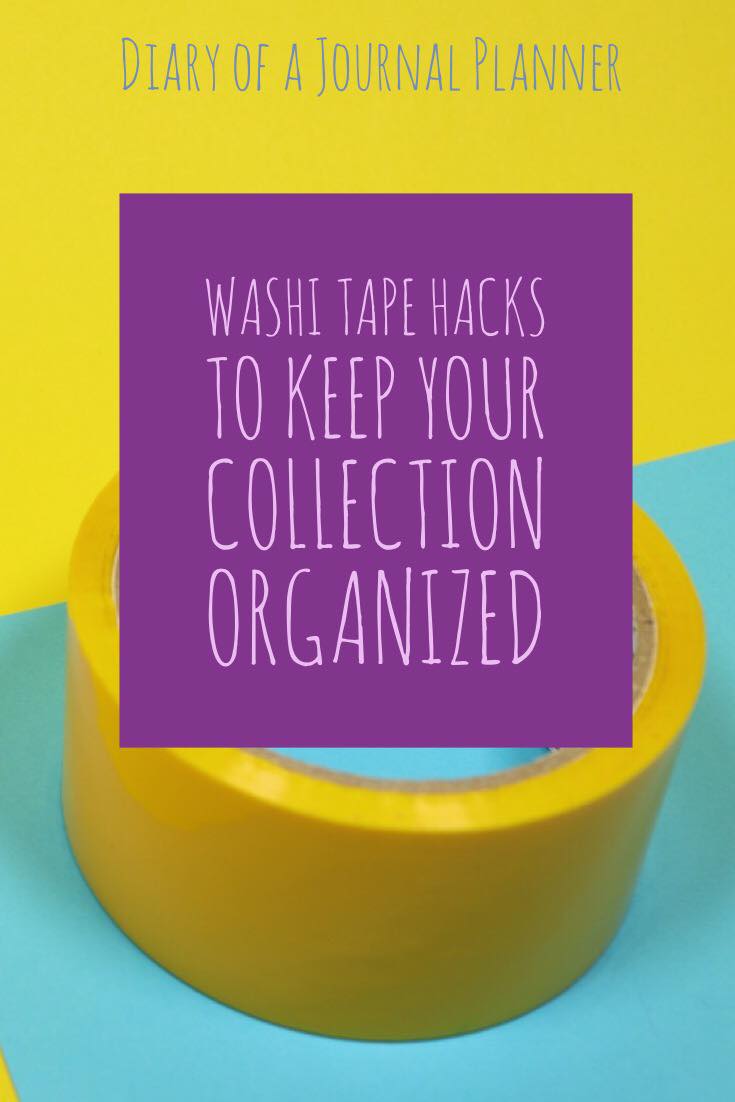 Washi tape organization ideas