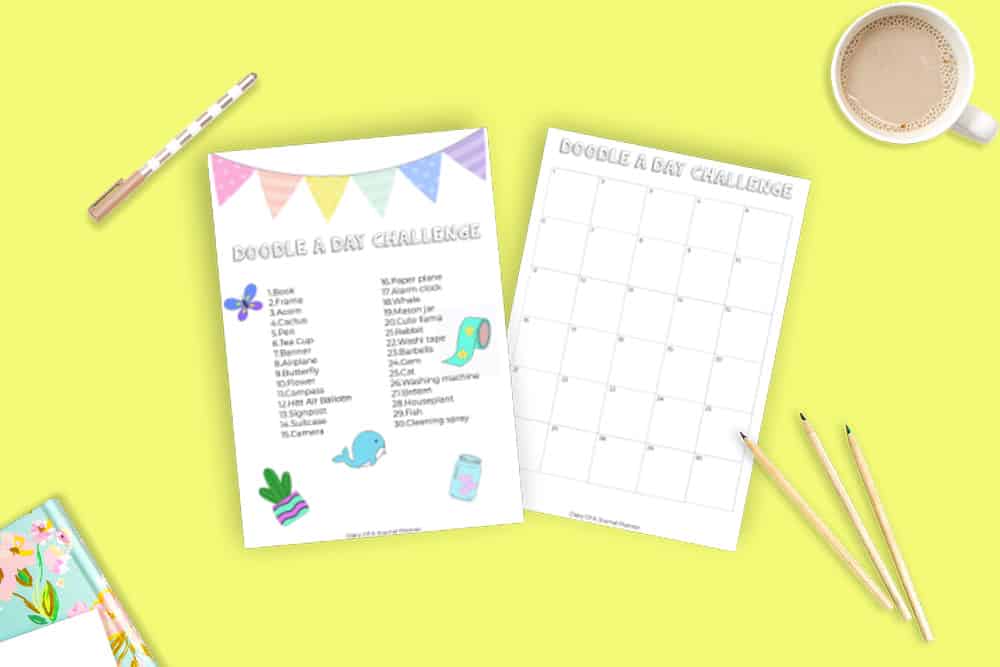 Doodle A Day Challenge
Want to improve your doodling skills or just love to doodle? Try our fun Doodle Challenge for 30 days
If you have been following Diary of a Journal Planner for a while you already know our love for doodling! Thassia has created all sorts of amazing step by step tutorials to help our readers doodle so many fun objects with all different themes.
We thought it would be lots of fun to create a drawing challenge with some of these doodles that you can join along with.
Keep reading to find out what is included in the challenge and how to join along.
Daily Doodle Challenge
So, how does this doodle challenge work?
The good news is that this challenge is all about fun so the only rule is to do it your way and enjoy!
Here are some suggestions though:
Use our easy doodle tutorials for each days doodle
If you are more advanced then create your own doodle
Do not compare your doodles to other peoples
Don't worry about doing things wrong. It's all about making daily improvements.
Feel free to draw in pencil or pen. You do not need any special equipment ( but if you love stationery like us then check out our best doodle supplies )
Have fun and be creative. There is no right or wrong!
30 Day Doodle Challenge List
Here is the daily challenge. We have also included a free printable of the list with a grid for your doodles which is available at the bottom of this list.
Book
Frame
Acorn
Cactus
Pen
Teacup
Banner
Airplane
Butterfly
Flower
Compass
Hot Air Balloon
Signpost
Suitcase
Camera
Paper Plane
Alarm Clock
Whale
Mason Jar
Cute llama
Rabbit
Washi Tape
Barbells
Gem
Cat
Washing Machine
Broom
Houseplant
Fish
Cleaning Spray
Free Printable Doodle Challenge Pages

Download Doodle Challenge Sheet HERE
Daily Doodle Challenge Complete Bundle
Want our step-by-step and easy-to-follow tutorials for every doodle in the challenge?
---
Have you tried our 30-day doodle challenge? We would love to see how you went or hear about how you improved? Let us know in the comments below.
More Doodle Ideas
PIN FOR LATER!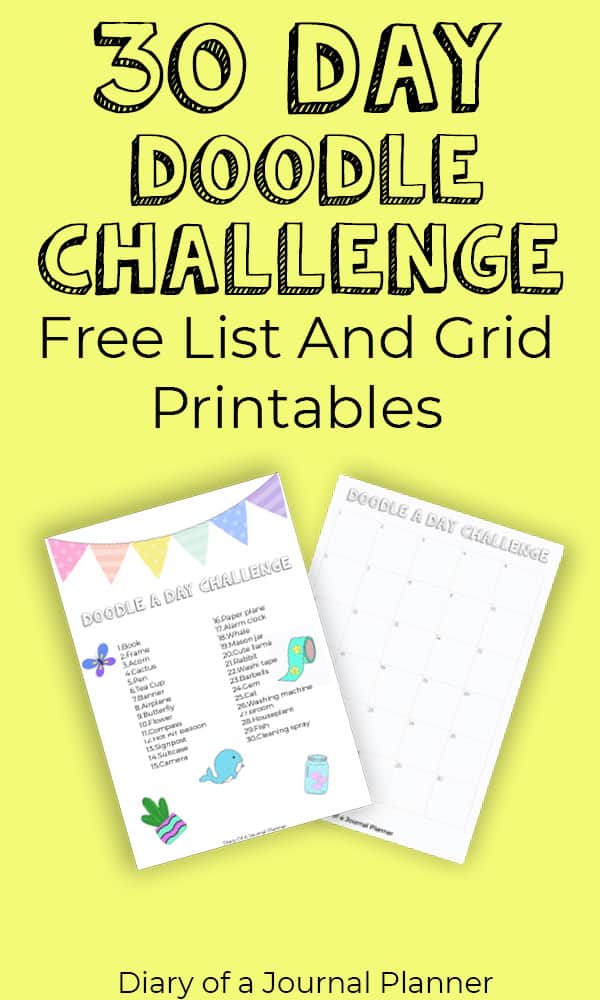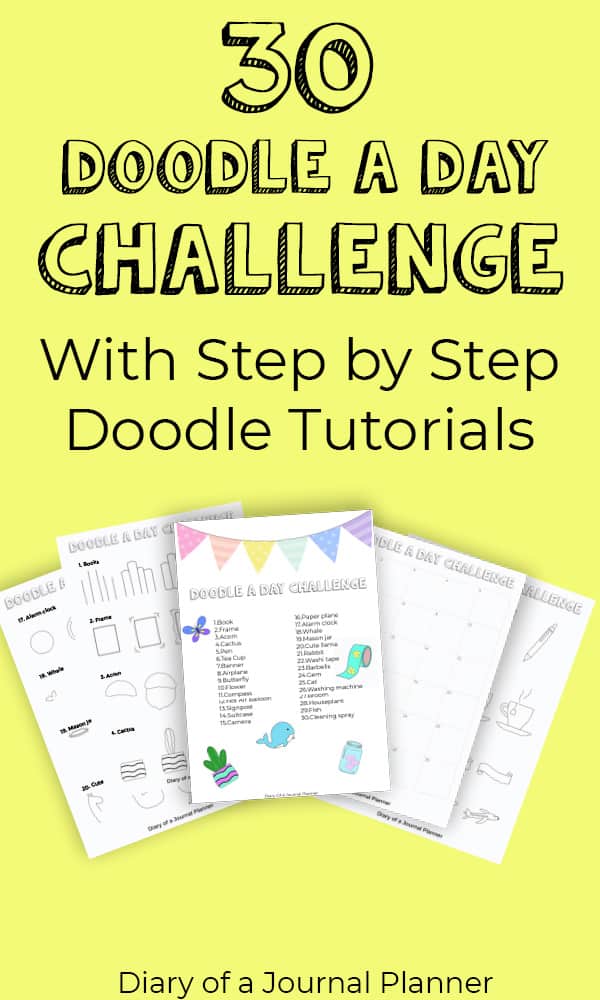 Doodle A Day