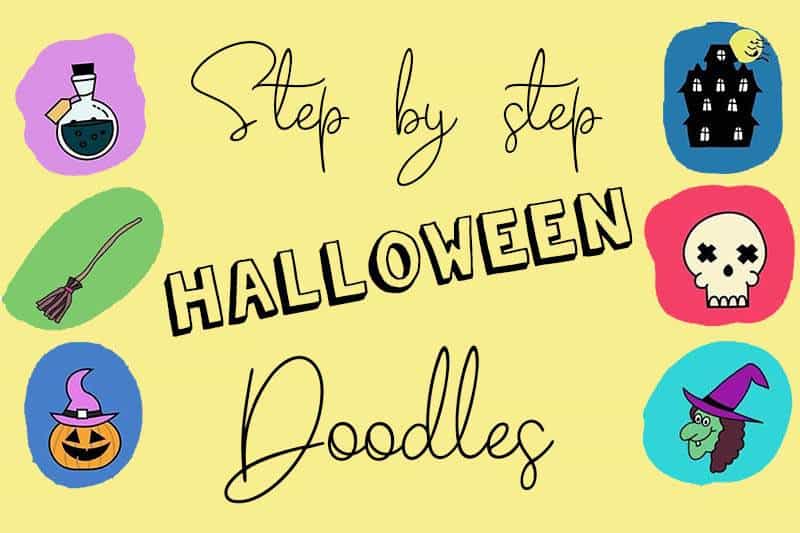 Halloween Drawings
Need some cool and creepy Halloween doodle ideas? Check out these easy Halloween doodle art that will look amazing as Halloween doodles for Bullet Journal, art books, and more!
Happy Halloween!
There is something fun and special about this time don't you think? From all the amazing Halloween costumes to the themed parties with family and friends.
Why not get into the Halloween spirit with some fun Halloween drawing tutorials!
You could create some personalized Haloween cards, surprise your child with a Halloween-themed lunch box note or create a gorgeous Halloween spread in your Bullet Journal.
How to make Bullet Journal Halloween doodles
From pumpkins to broomsticks, find 11 step-by-step Halloween drawing tutorials to try!
With these doodles, you can make a Halloween-themed October Bullet Journal as I did!
Supplies you will need to draw Halloween doodles:
That's all!
So let's get doodling!
How To Draw Halloween Doodles
Halloween Pumpkin Drawing
Here is an easy pumpkin doodle to try. You could customize it with different pumpkin face cravings for some extra fun!
No Halloween is complete without a little magic. This is a super easy potion drawing that you can make your own with different labels and colored potions!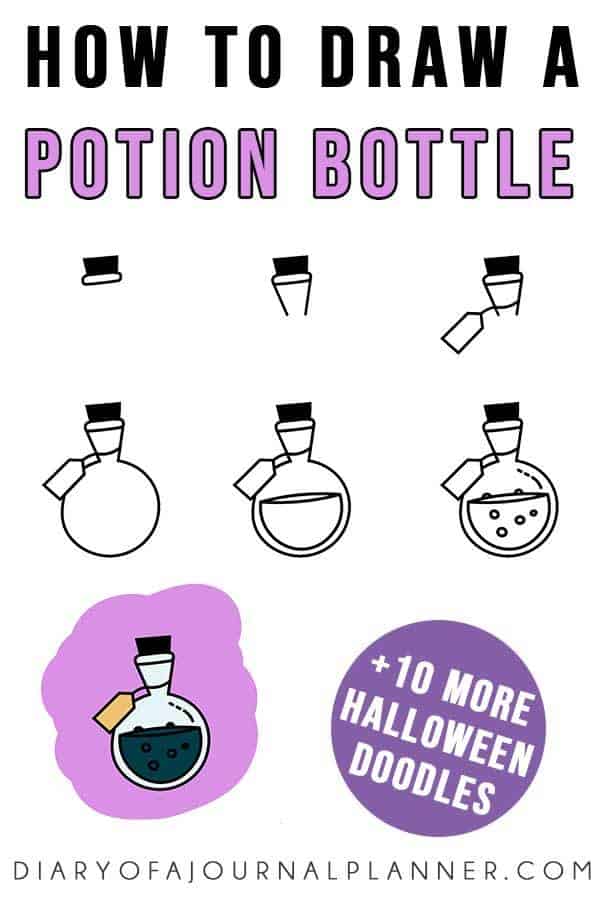 How to draw a haunted house can seem a little overwhelming but just follow this easy doodle step-by-step tutorial and you can create a creepy haunted house drawing!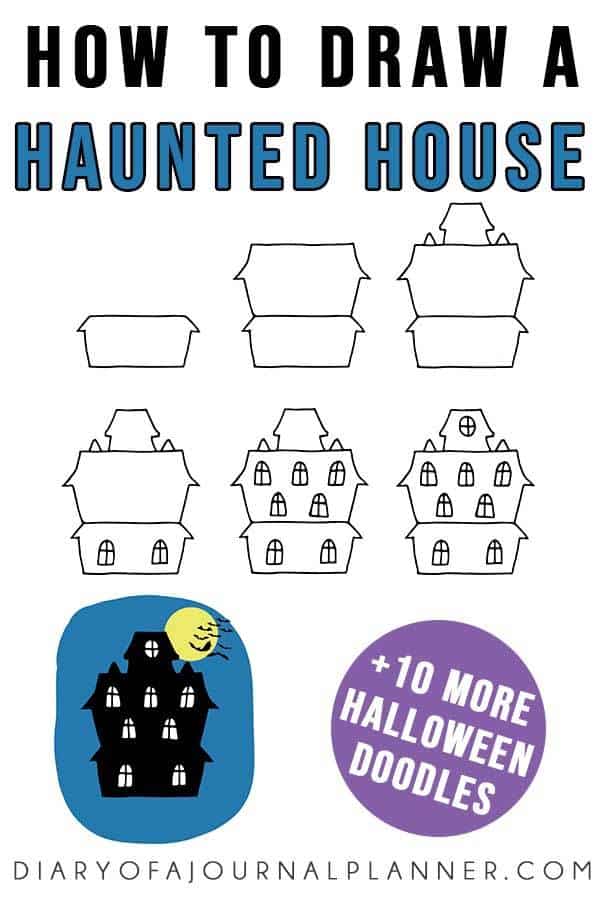 This Coffin drawing is perfect if you are doing skeletons, vampires, or other ghoulish themes!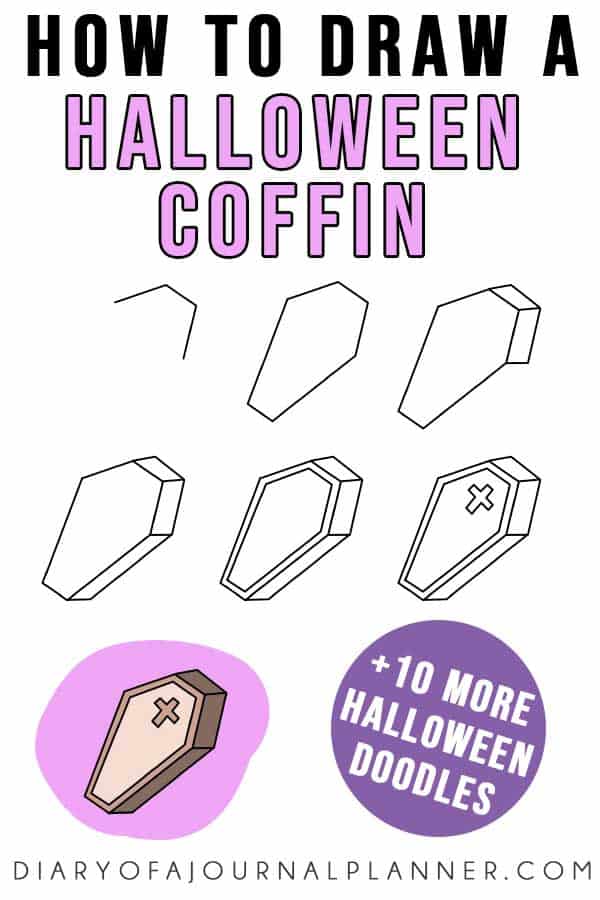 "Double, double toil and trouble; Fire burn and cauldron bubble"
Follow these easy steps to draw a cauldron and have fun creating different colored bubbles.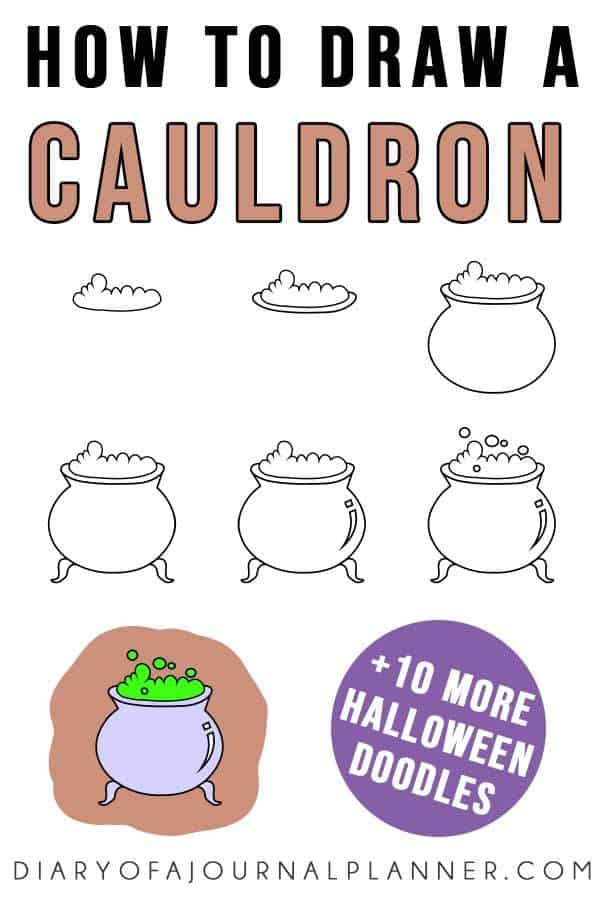 Learn how to draw a broomstick with this easy doodle guide. It's a great Halloween doodle if you need a long thin space decorated like at the side of your weekly spreads.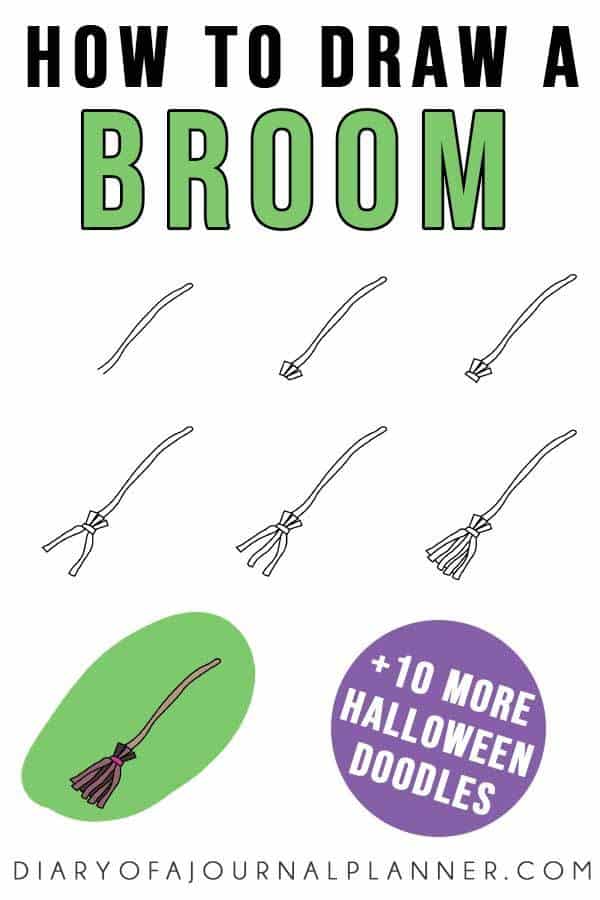 Make a cat doodle with a Halloween twist! You could even have some fun by putting it on the broomstick drawing from the above tutorial.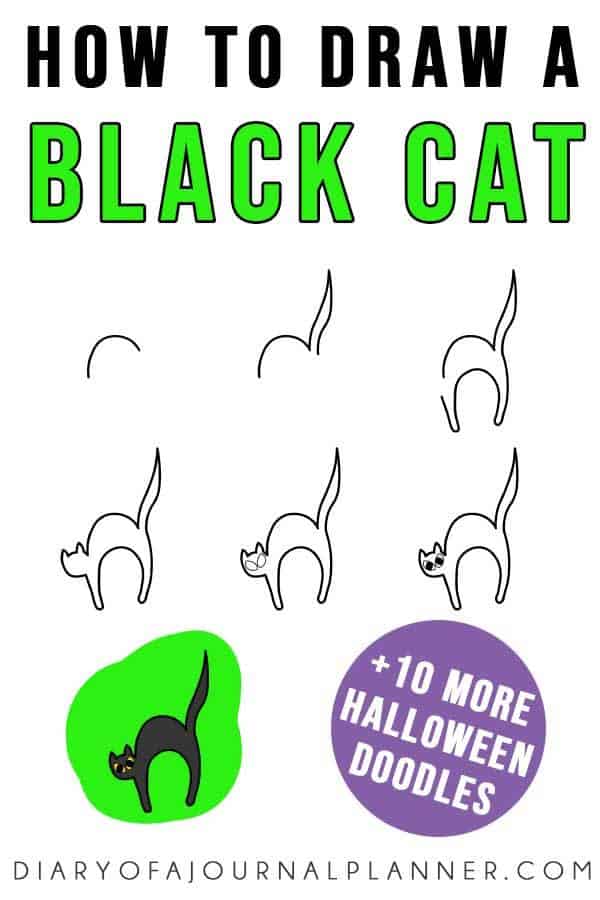 Learning how to draw a bat isn't as hard as you might think. This bat drawing is so easy but looks fantastic. You could create a whole colony of bats, use the bat outline as a Halloween header shape, and lots more!

Of course, no Halloween theme is complete without a witch drawing! This is a really cute Halloween doodle and you could even add some fun touches like a wart on her nose.

How to draw a spider is so easy! You can create more fun by adding webs. They look fantastic in the corner of a page.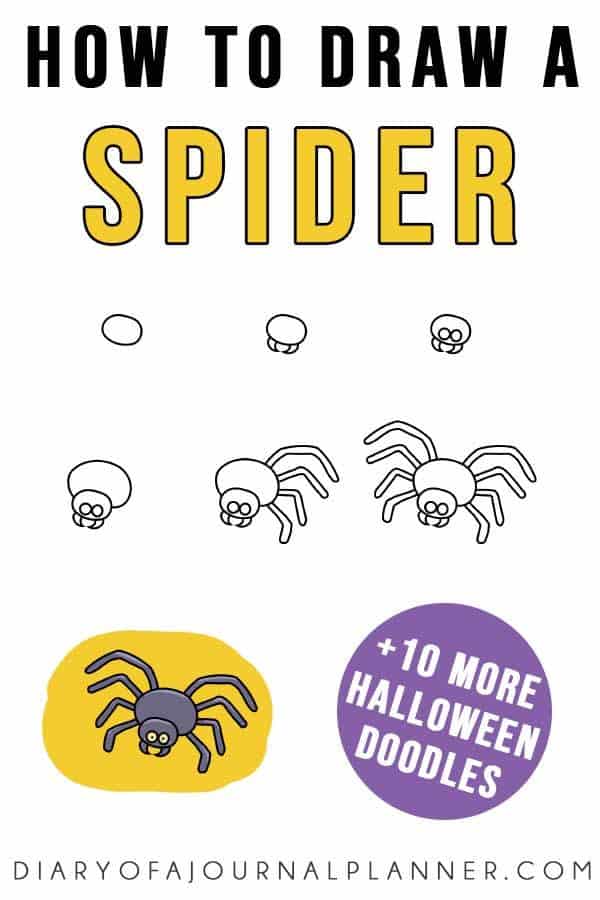 Rather than a creepy skull, try this cute skull drawing. You could have fun experimenting with different eyes if you are feeling adventurous!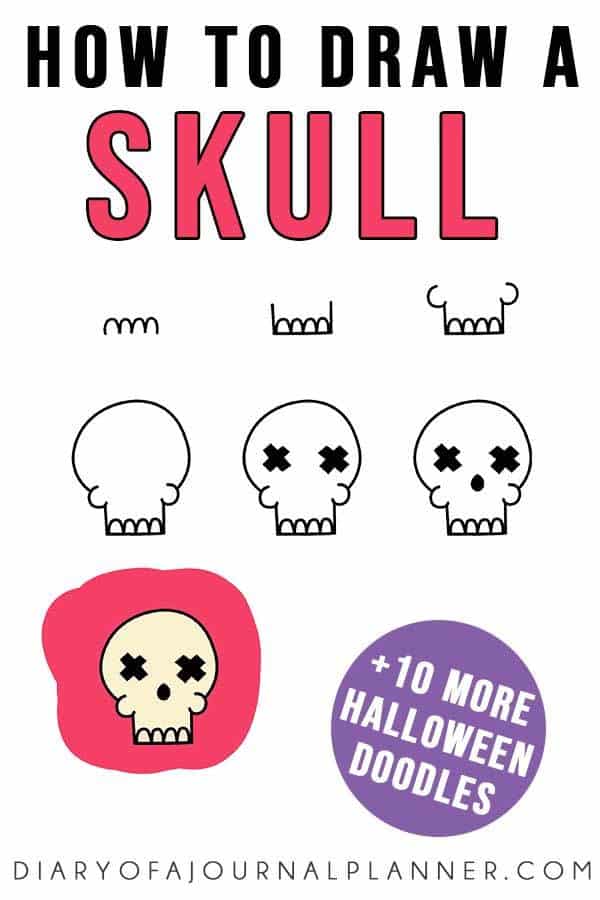 Did you try these Halloween drawings? Feel free to share your doodles in the comments below!
---
PIN FOR LATER!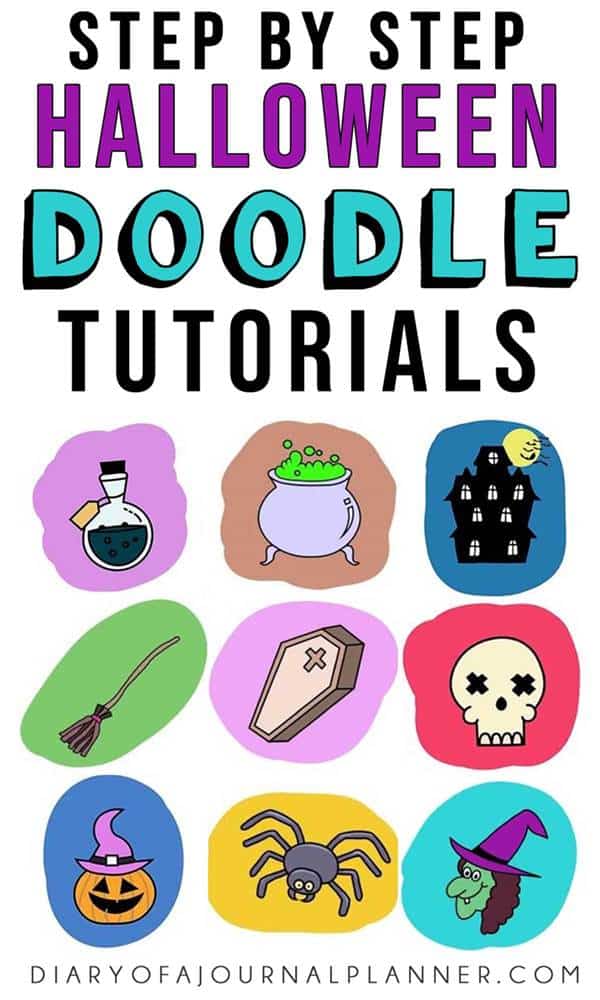 Halloween Doodle