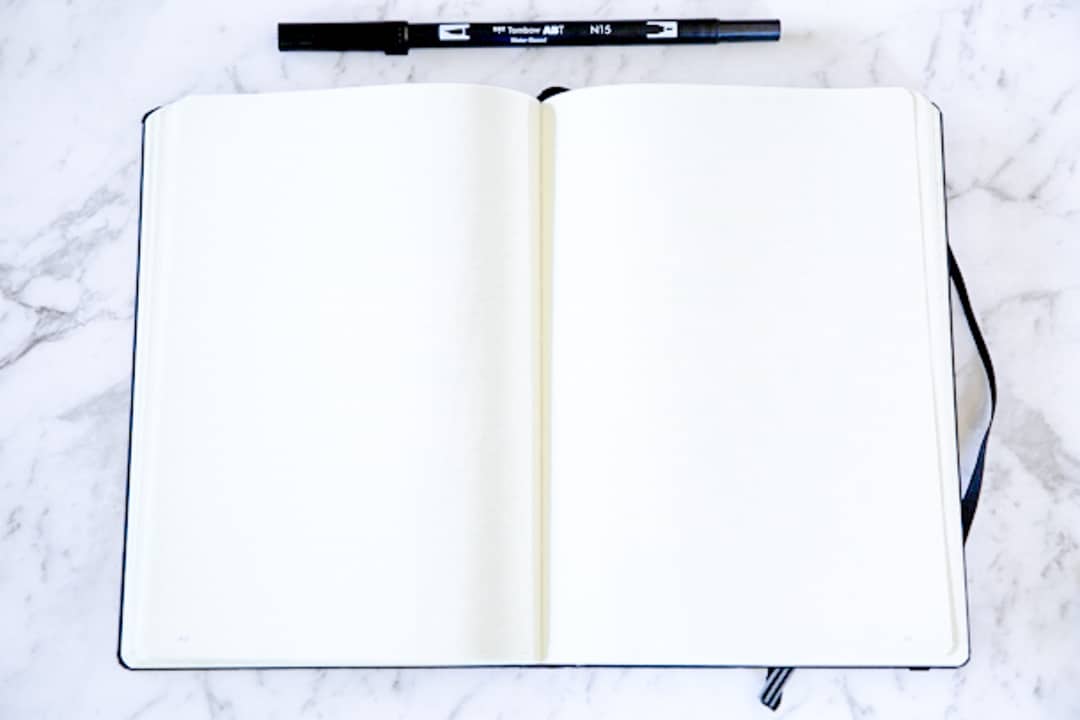 Easy Bullet Journal
Short on time or not artistic? Don't worry, you can still get organized and have the benefits of journaling with a simple Bullet Journal
We get lots of readers telling us that they feel overwhelmed by all the fancy Bullet journal spreads they see online. That they aren't artistic or just don't have the time to keep up with a Bujo with doodles and decoration.
If that sounds like you then this post is going to show you that you can still create an amazing Bullet Journal that does all the important things like help you stay organized, be more productive, and reduce stress!
How Do You Make A Simple Bullet Journal?
Follow these basic steps to create a simple and easy-to-use Bullet Journal!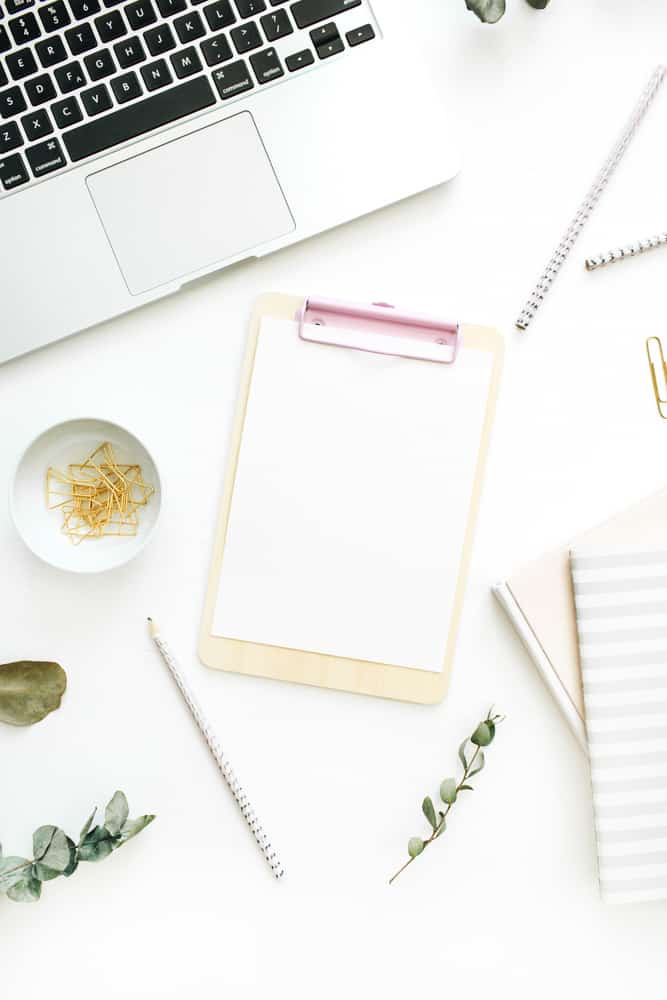 Some journalers get very passionate about what Bullet journals are best. You will hear terms like ghosting and paperweight.
This is wonderful if you are a bit of a stationery addict like us, but it can be truly overwhelming if you are just starting out. In fact, we have heard from readers who have given up journaling before they started as they believed they couldn't afford the correct supplies or were too overcome with all the journal choices.
The good news is that you can start your Bullet Journal on any paper! It can be a lined notebook, a sketchbook, even loose pages in a binder. Our favorite to use is dotted as we find them easy for creating grids and separate elements on our pages.
The thing to remember is – there is no right or wrong! If you are planning a super simple Bullet Journal without doodles, brush pens, etc then you should not be affected by how thick paper is in most notebooks.
If you want a nice notebook but don't want to have to think about it too much then you can find a collection of our personal favorites in this post all about Bullet Journal notebooks.
Deals
Rhodia A5 Webnotebook, Dot, Black (47391EX)
Size of web notebook - A5/140 x 210 mm
The paper within the web notebook is 90 g Ivory Brushed...
The web notebook has a leatherette cover with an elasticated...
The web notebook has 96 sheets
Select Bullet Journal Spreads You Would Like To Try
We strongly suggest you only start with the very minimum of pages if you want a Bullet Journal that is easy to use. You can always add more as you have been journaling for a while.
Take the time to sit and think about what you need the most help with to get organized, what parts of your life feel stressful and chaotic, things you tend to forget, and habits you want to break or make.
Next select maybe one or two spreads that are going to help you in these areas of your life.
Some easy spreads we suggest you start with are:
You can find lots more Bullet Journal page ideas here.
An Index page is going to help you keep your journal organized. This may be especially important if you have a plainer and simpler journal where some pages may look alike.
An Index page is basically a contents page for your journal and will help you find pages quickly when you need them. This makes your journal much more effective.
You can find out how to create an index page here.
Create Your Bullet Journal Key
A Bullet Journal Key is your secret weapon to journaling faster and better! Instead of writing out full sentences and words, you create simple symbols and icons to represent common themes in your journal.
This may sound complicated but trust us, once you have created a key and used it for a little while you will love it just as much as we do!
Click here to find out how to create your own Bullet Journal Key.
Form A Journaling Habit For Success
Our last step is the secret to journaling success! The only way your journal is going to help you improve your life is if you use it daily. Did you know that habits are the key to success rather than goals?
This can seem like a huge task when you first start but if you are consistent you will start to see positive changes in your life and you will look forward to your journal time.
Some ways you can create a journaling habit are:
Select a time of day to journal every day. Everyone is different to their best time but we usually find first thing in the morning or last thing before bed tends to work best for most people.
Set a timer and make it a must-do appointment with yourself. You can do this easily on your phone, just set it to alert you every day and make sure you take that important time.
Make journaling a priority. Get your mindest right by acknowledging that journaling is important in your life. Even though you are busy and time-poor, this journaling practice is going to help you with time management and productivity. It is also a wonderful way to practice some self-care.
Simple Bullet Journal Examples
Now you know how to start an easy Bullet Journal we wanted to show you some examples of what they can look like!
The best simple style is called a Minimalist Bullet Journal.
When we think of the meaning of Minimalism we tend to think of living without all the extras in life. With a journal, it is more about being time-effective while using the least amount of effort.
Simple Journals often have these styles:
Clean lines and very simple designs
Monochromatic or minimum color
Mostly white pages and good use of negative space
Spreads that are practical and quick to create
Here are some Easy Bullet Journal Examples we love.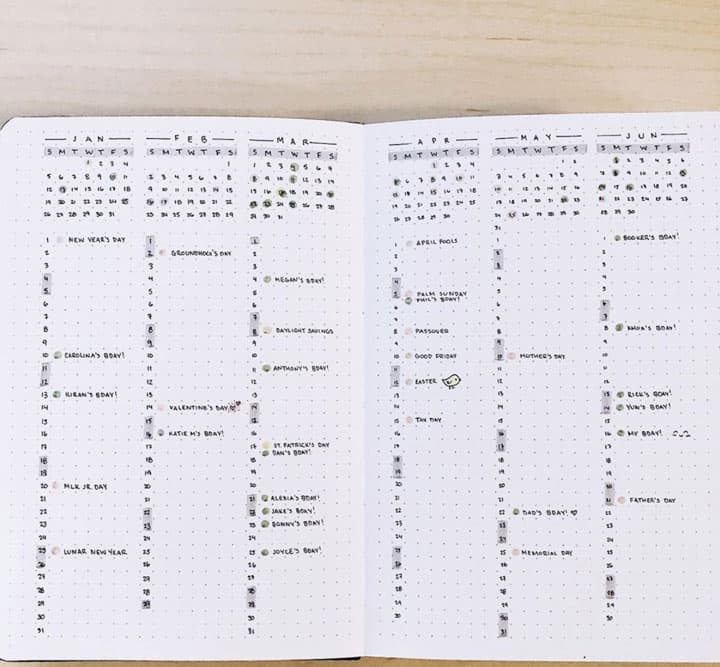 A future log is a wonderful way to keep organized as you can always easily see what is ahead in the coming year. This easy future log from @smallestdot is a great example of how you can create a simple and minimalist version that works well.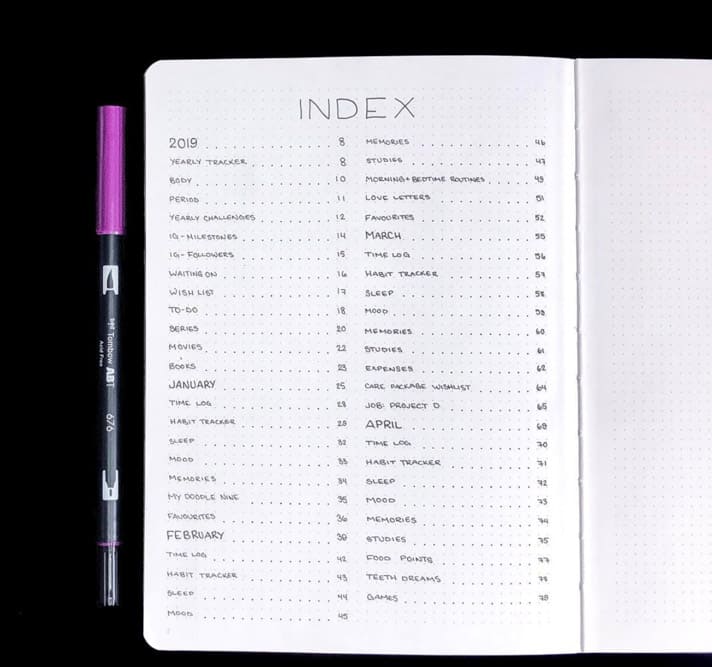 There are a few ways you can set out your Bujo Index. @bulletjournalnoob has created an Index that works well and looks amazing. This is an easy design to use and add to as your journal grows.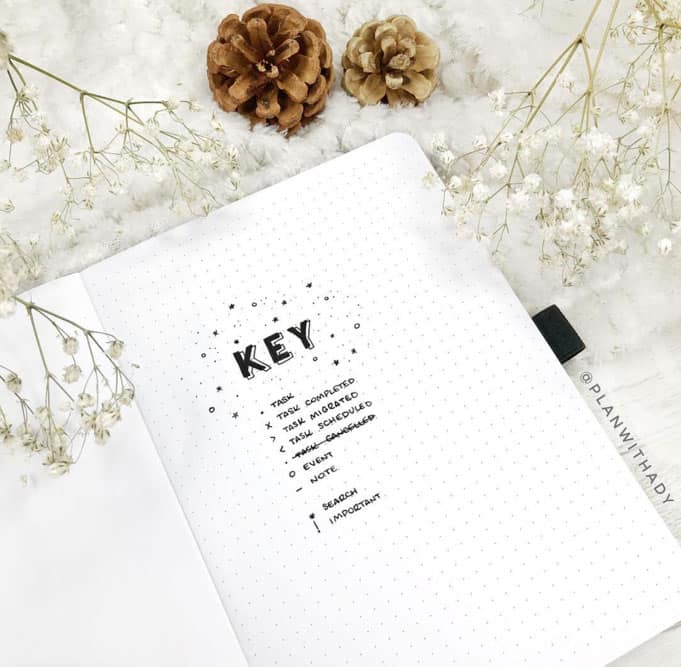 A simple Bullet Journal Key is the best way to make your journal easy to use. We love this example from @planwithady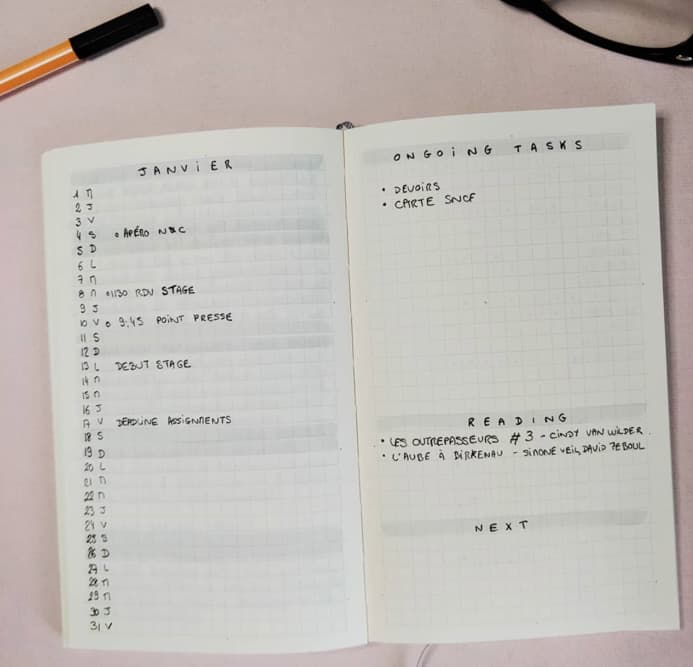 This simple monthly spread from @slowbujo is so easy to create and use but will keep you organized.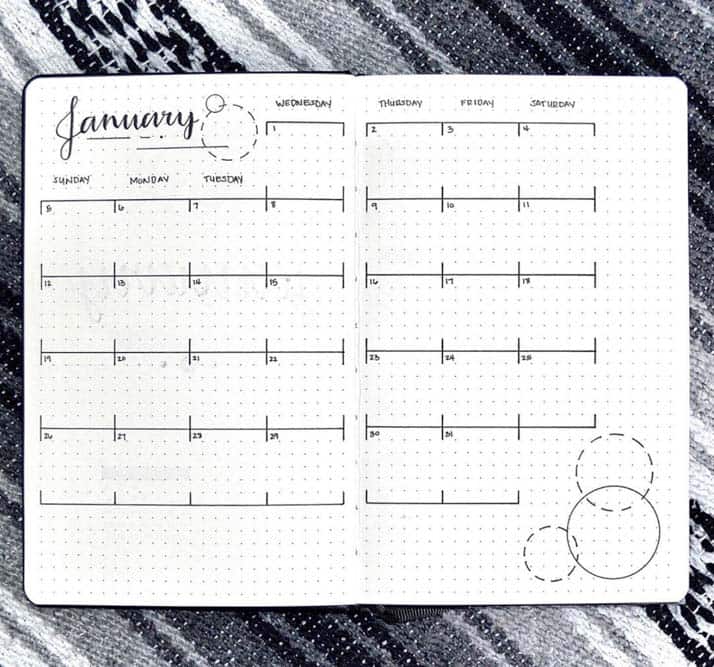 This easy monthly spread by @lifeonthedot is effective, easy to create and looks amazing!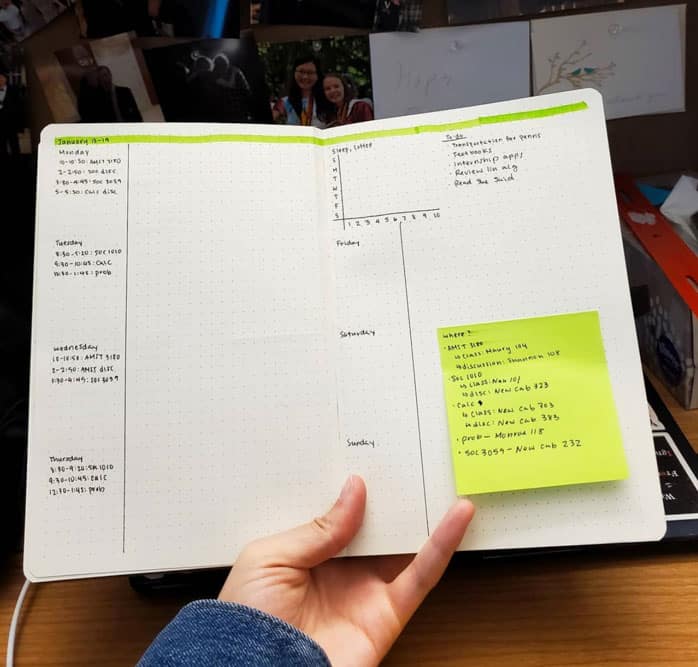 Weekly spreads don't have to be complicated! This simple weekly spread from @coffeefueledacademia has all the important elements but is quick and easy to create. Effective and efficient!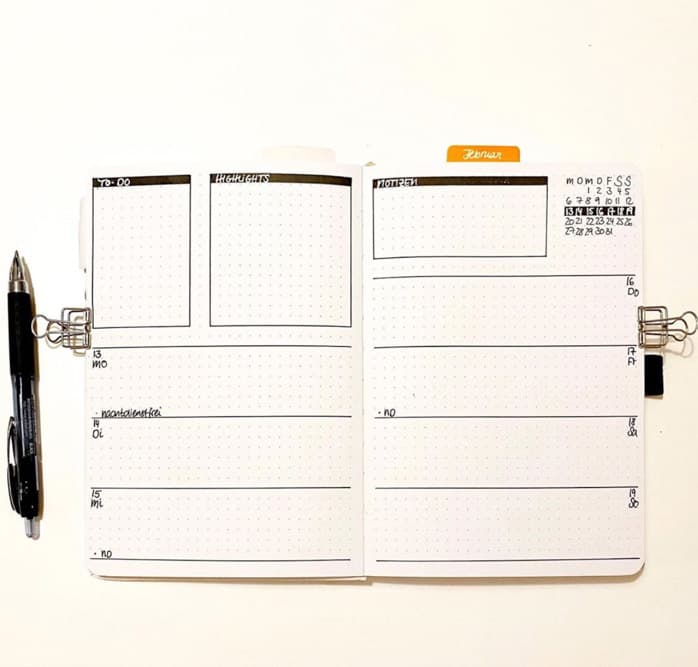 You can also add some simple boxes and grids to your spreads like this weekly spread from @nordletterei. If you use a dotted notebook then this is very easy to measure out ( just count the dots!).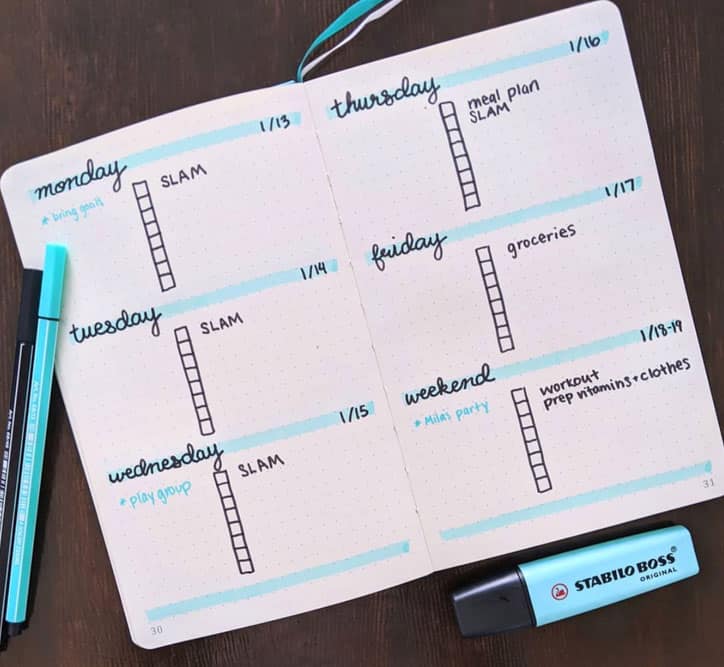 You can still use color if you want in a simple bujo just like @letsliveandlearn. Something as simple as a highlighter can make a page look fantastic but is still very easy to create.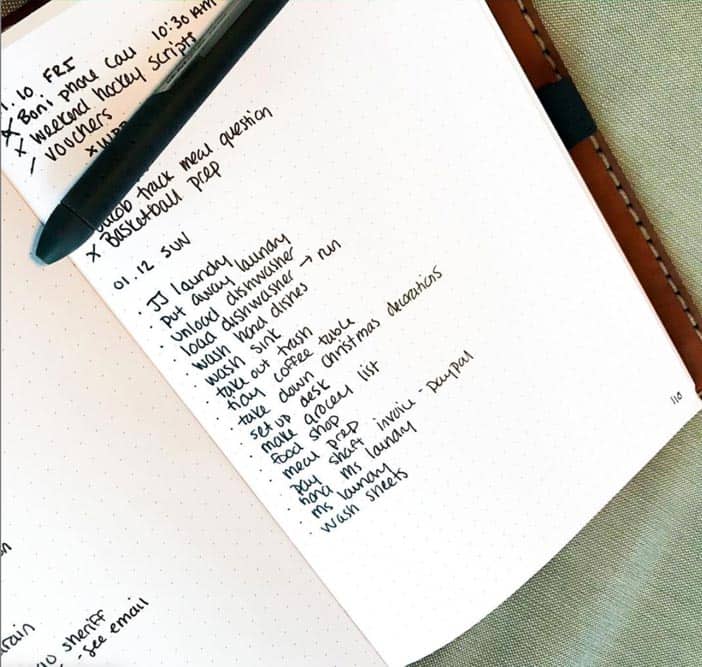 @ampersandbulletjournal shows that even just a basic list is a great way to use a Bullet Journal. Make a special time each day to create your list then add things as they come up. Crossing things off your list is always so satisfying and it's a great way to be more productive.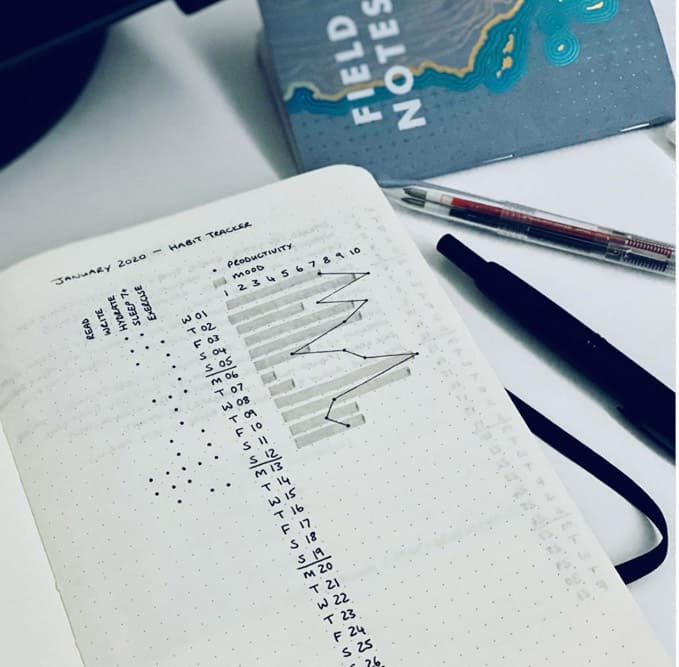 You can still use habit trackers with a simple journal style. We love this simple tracker design from @therianlouis
More Simple Bullet Journal Ideas
Use a Cheat Sheet
It can be overwhelming when you first start your journal to remember what you need to add to each spread!
The easiest way to always get all the important information on each page is by using a cheat sheet. We have a free cheat sheet printable you can use or you can also create your own.
We find it best if you print it off and laminate it so that you can tick things off as you go, then wipe clean for the next time you create a spread.
Click here to find out more about our Bullet Journal Cheat Sheet.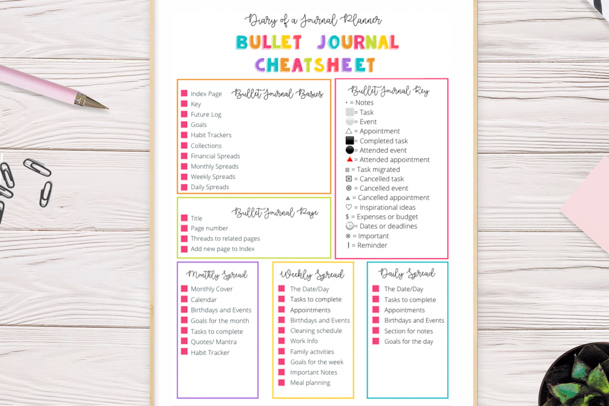 Use Bullet Journal Printables
Using printables in your journal is not cheating! It's perfectly okay to create your whole journal with printables or just use them here and there to help you with certain spreads and pages.
We have collected some of our favorite and most useful printables in a post we are sure you will love.
Click here to find some of the best Bullet Journal Printables.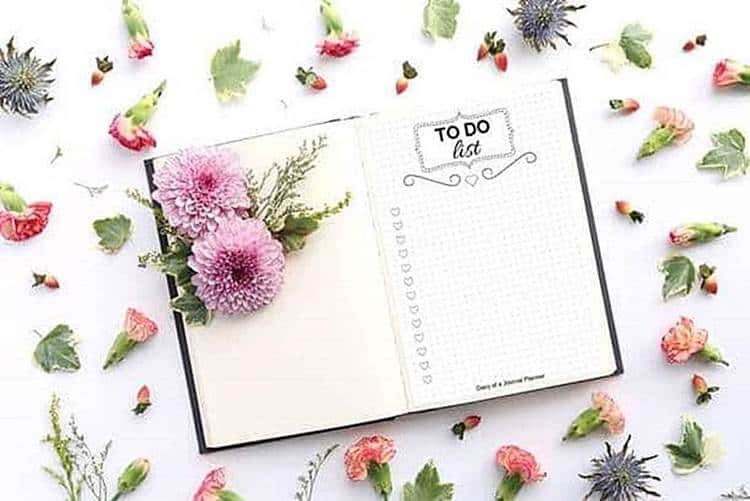 ---
We hope that we have helped you see that anyone can start a Bullet Journal and benefit from keeping one. That they don't need to be fancy or beautiful to work!
More Easy Bullet Journal Ideas
PIN FOR LATER!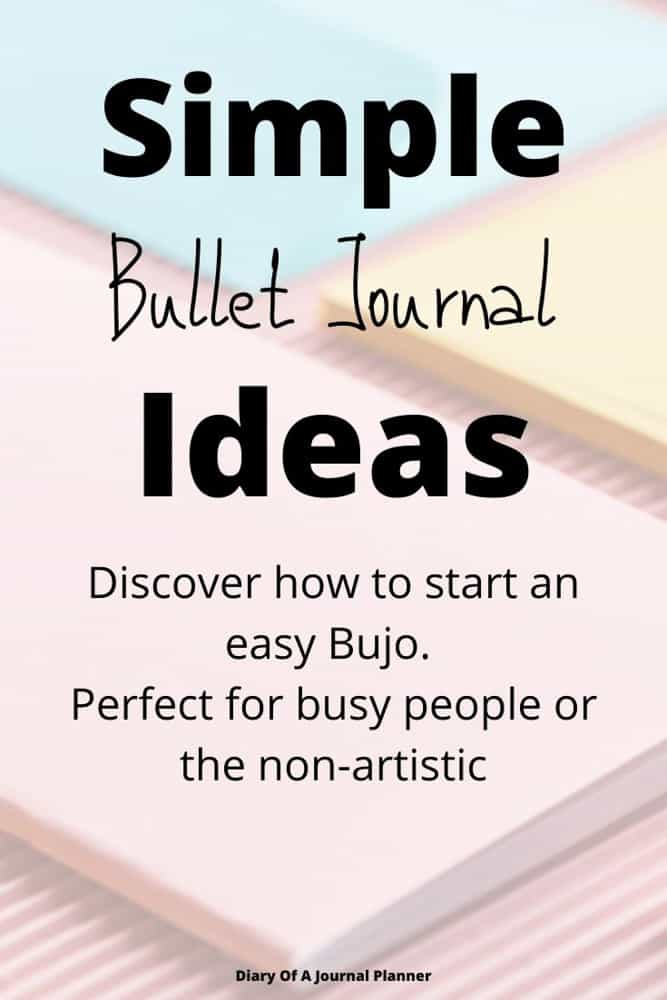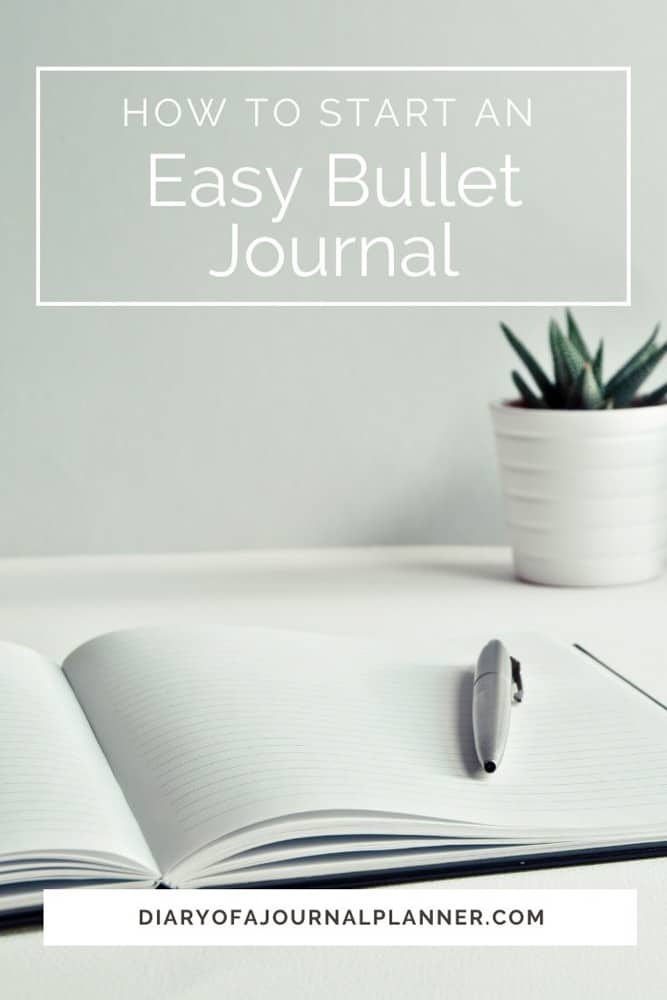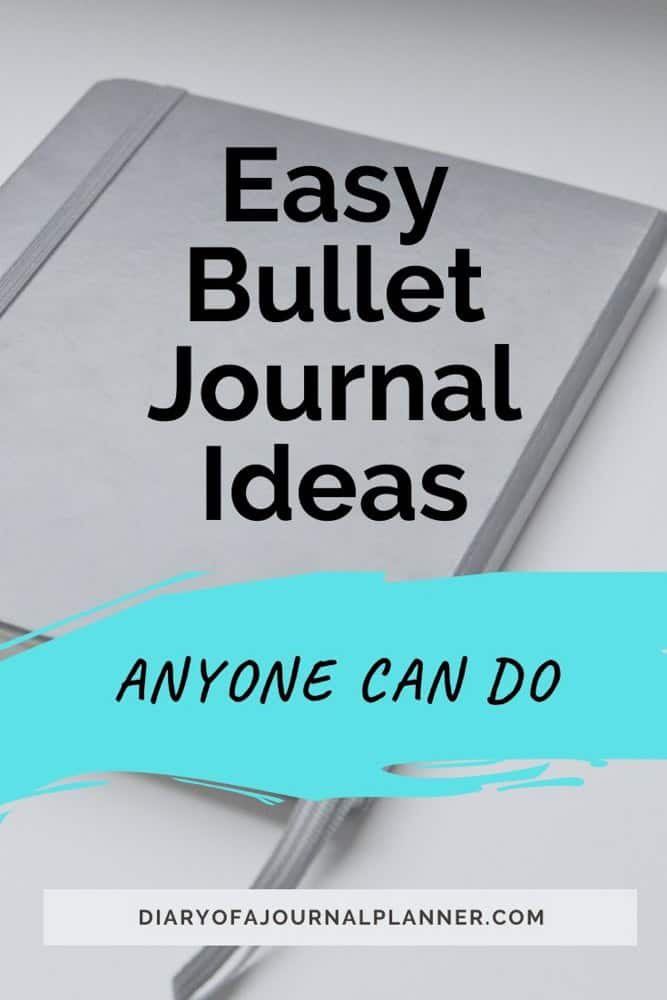 Basic Bullet Journal