June Bullet Journal Ideas
Looking for some ideas to create a gorgeous June Bullet Journal spread? We share everything Bullet Journal for June, from theme ideas to cover pages, calendar pages to habit trackers, and everything in between.
June marks halfway through the year and is a great month to check in on how those big yearly goals are going or even to start a bujo if you have been putting it off since the start of the year.
It's also the beginning of a new season which means there are lots of fun June bujo ideas!
If you are reading from the Northern Hemisphere it's time to create spreads with those summertime feels and, for our readers in the Southern Hemisphere you can start to get nice and cozy with winter themes.
Keep reading to find lots of brilliant Bullet Journal Ideas for June.
Short on time…or motivation? We also share our FREE June Bullet Journal Printable at the end of this post.
June Bujo
When you are thinking of Bullet Journal ideas for June it can be fun to know some facts and dates that can spark some creativity.
For example, did you know that George Orwell was born on the 25th June or that it is Asteroid Day on the 30th June? You could have some fun with a science fiction or space theme for the month around these special dates.
June Facts
Depending on where you live June has the longest day of daylight of the year ( Northern Hemisphere) or the shortest day of daylight of the year ( Southern Hemisphere).
No other month will begin on the same day of the year as June…I know it's hard to believe but go take a look at the calendar!
The birthstones of June are Alexandrite, Moonstone, and Pearl.
Rose and Honeysuckle are the birth flower for those born in June.
June used to be the fourth month of the year ( way back before 46 BC when the Romans had 10 months in the year).
If you were born in June your star sign is either Gemini or Cancer.
Juno was a Roman Goddess of Fertility and youth. This may be where the name June comes from.
The Strawberry Full moon falls in June
Have any of these sparked some cool June Bujo spread ideas?
Maybe you could create a whole theme around roses ( we have a great Rose doodle here to help) or the Strawberry Full Moon.
Famous June Births
Marilyn Monroe
Tom Holland
Lionel Messi
Anne Frank
Johnny Depp
Prince
Ariana Grande
Elon Musk
Tupac
Chris Evans
Judy Garland
Che Guevara
Paul McCartney
Henry VIII
There are lots more but you could use these birthdays to inspire themes like The Beetles, Pirates Of The Caribbean, Marvel, The Wizard of Oz, Tudor, and more.
Fun June Dates
National Smile Month ( UK)
World Reef Awareness Day – June 1st
Nail Polish Day – June 1st
Barefoot Day – June 1st
National Doughnut Day – First Friday of June
Rocky Road Day – June 2nd
National Bubbly Day – First Saturday of June
World Bicycle Day – June 3rd
National Cheese Day – June 4th
World Environmental Day – June 5th
World Oceans Day – June 8th
Sea Turtle Day – June 16th
Summer/Winter Solstice – June 21st
There are lots more that you can find them here.
As you can see these days can give you some fun and creative ideas for your June Bujo Pages, which will you pick? Maybe a cheese theme with a Cheese tasting bucket list or a Sea Turtle theme?
June Bullet Journal Themes
If the ideas above didn't help don't worry because there are so many more June themes for Bullet Journal pages.
We have split more June Bujo ideas into Northern and Southern Hemisphere ideas but of course, you can just pick and choose the ones that appeal to you the most.
Bullet Journal Themes For Summer:
Citrus
Sunflowers
Watermelon
Beach Theme
Sunshine
Ice-cream
In the Southern Hemisphere? Check out these ideas:
Hygge ( Check out these cute Hygge Doodles for inspo)
Snowflakes
Winter Landscapes
Snowglobe
Want more seasonal inspiration? Find more ideas for Winter Bujo Themes here.
June Spread Bullet Journal Ideas
June Bullet Journal Cover Page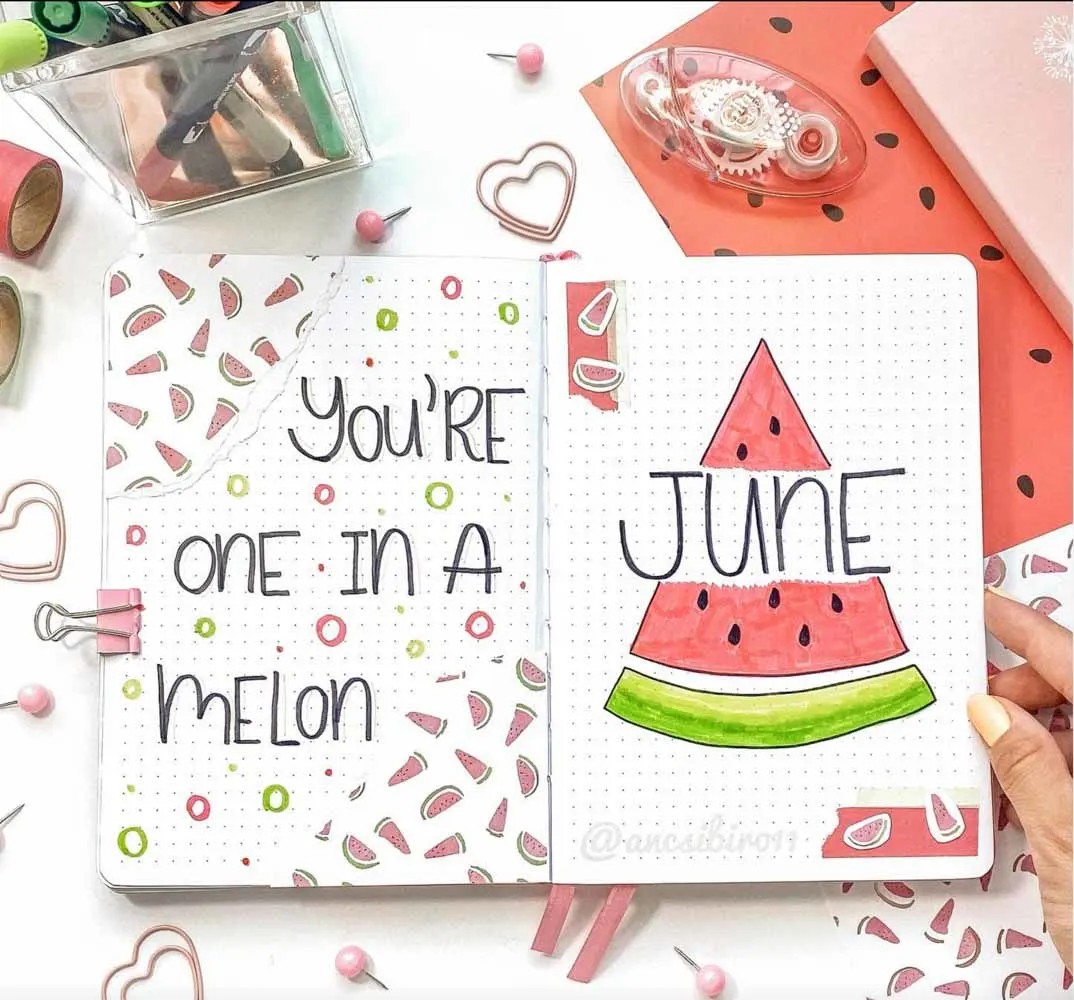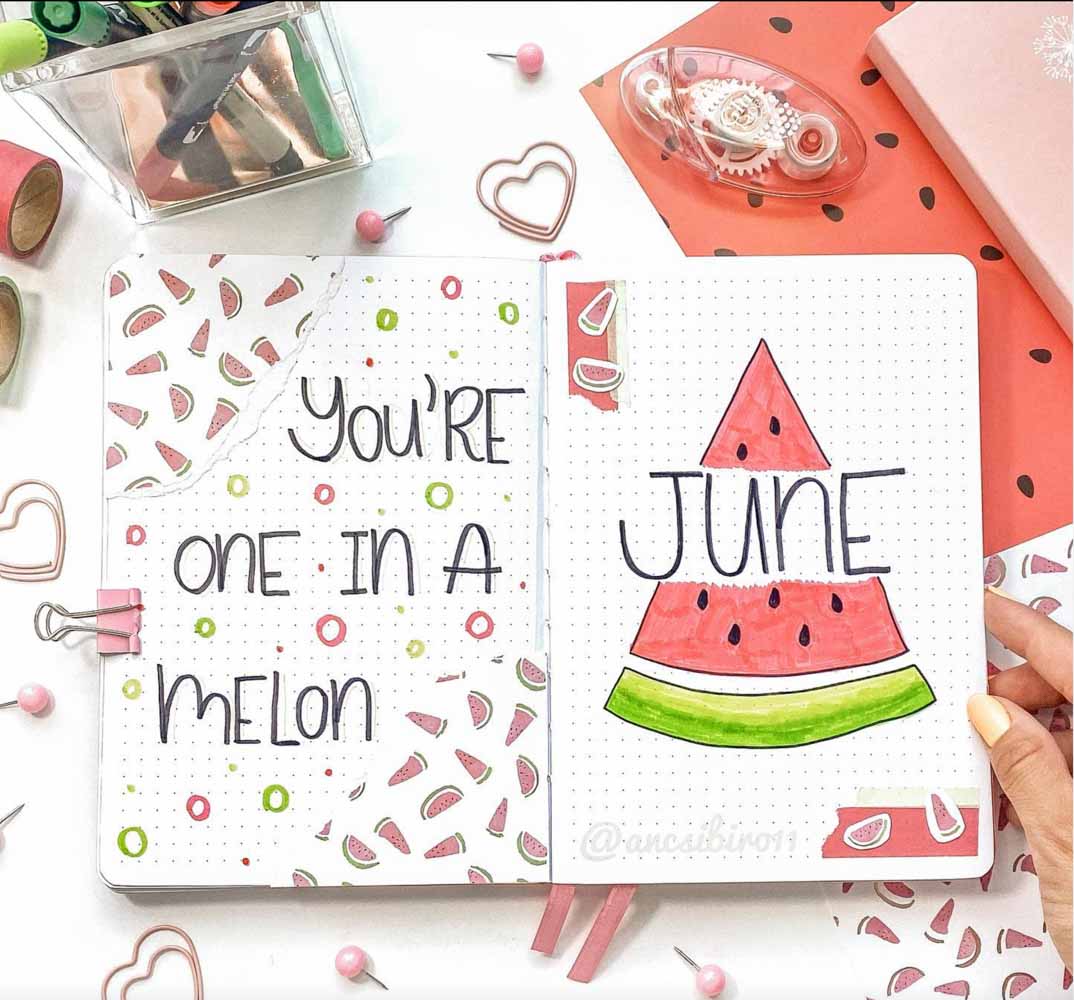 Such a fun and cheerful June Bullet Journal cover by @ancsibiro11. Using a quote you love or that motivates you is a great idea for your monthly spreads. You can find some great quotes for bujos HERE. You can create a watermelon Bujo theme easily using washi tape, stickers, and pens in green, pink and black.
June Calendar Bullet Journal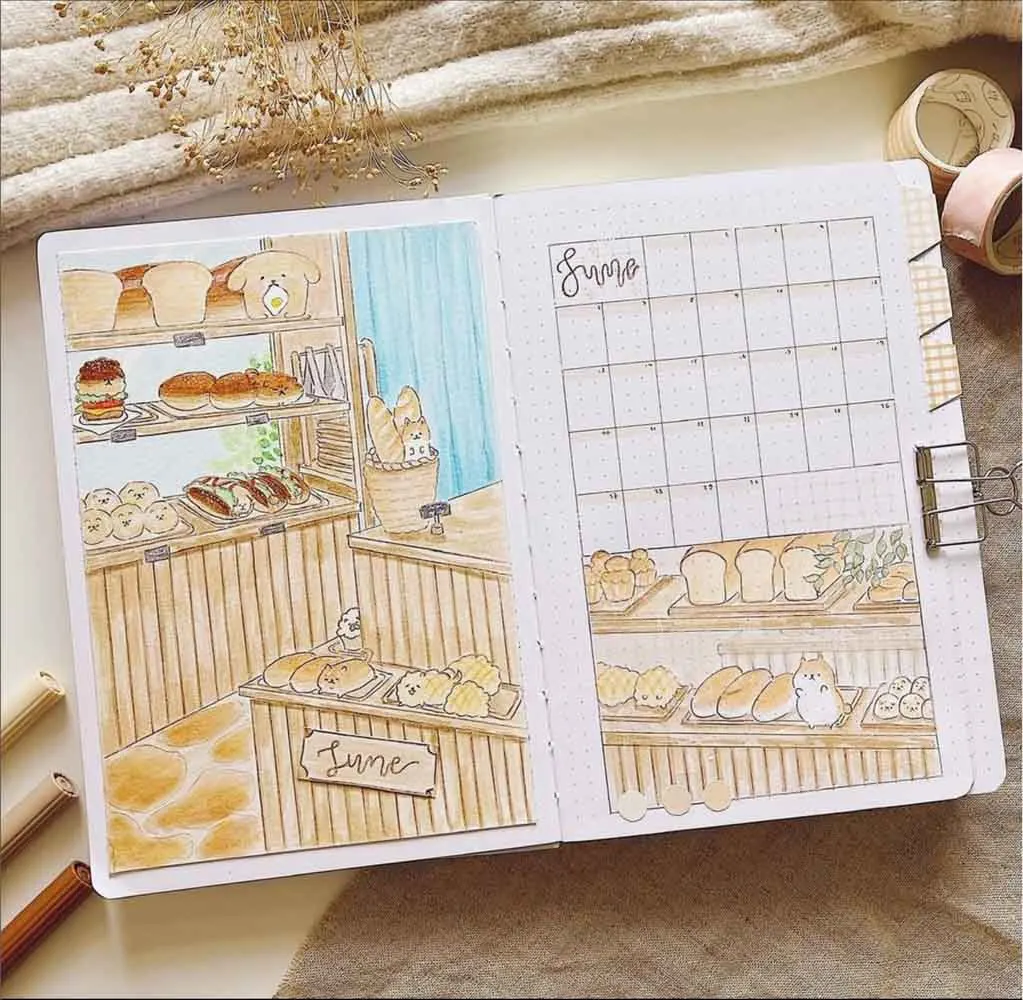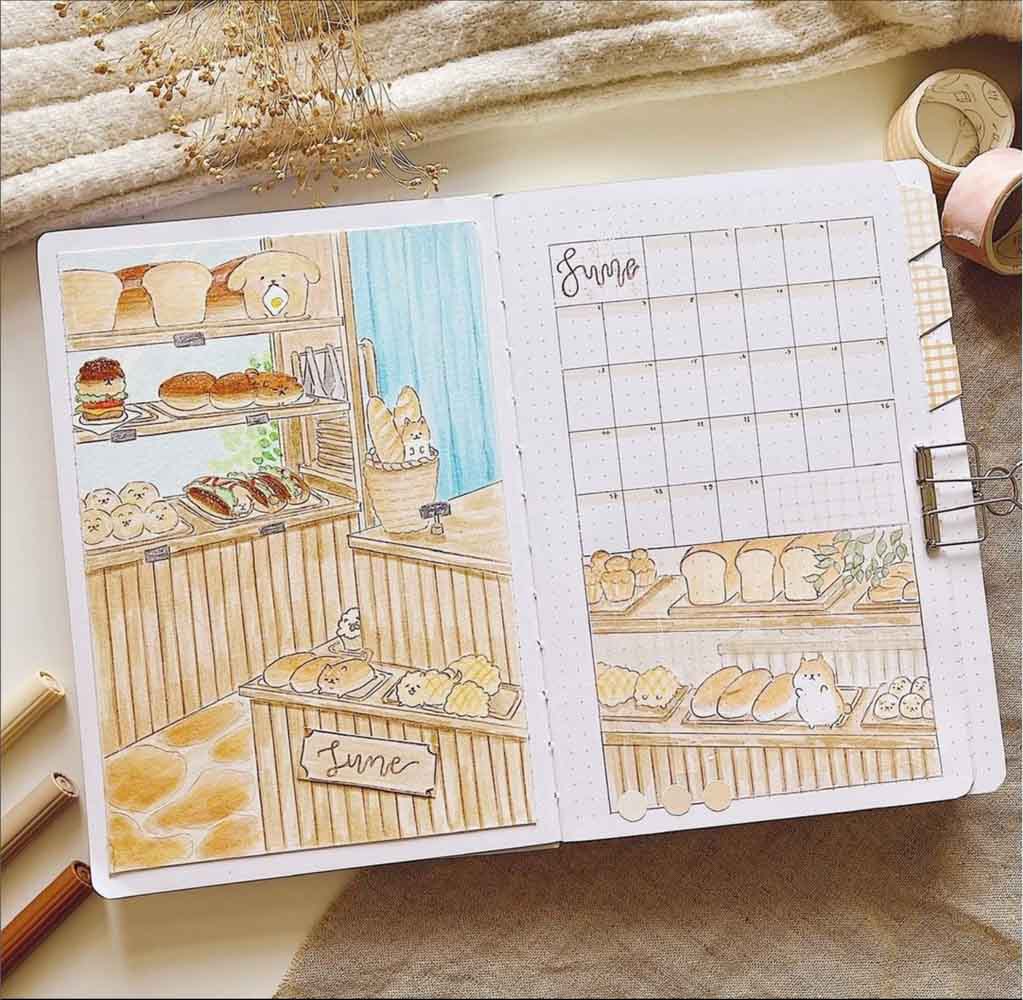 Bullet Journaling is all about what works for YOU! So if you have a passion or something makes you smile then why not make a monthly theme from it? This June bakery theme from @notesncoffee is so cute and is sure to brighten anyone's mood every time they use their Bujo pages.
Floral Bullet Journal Printables For June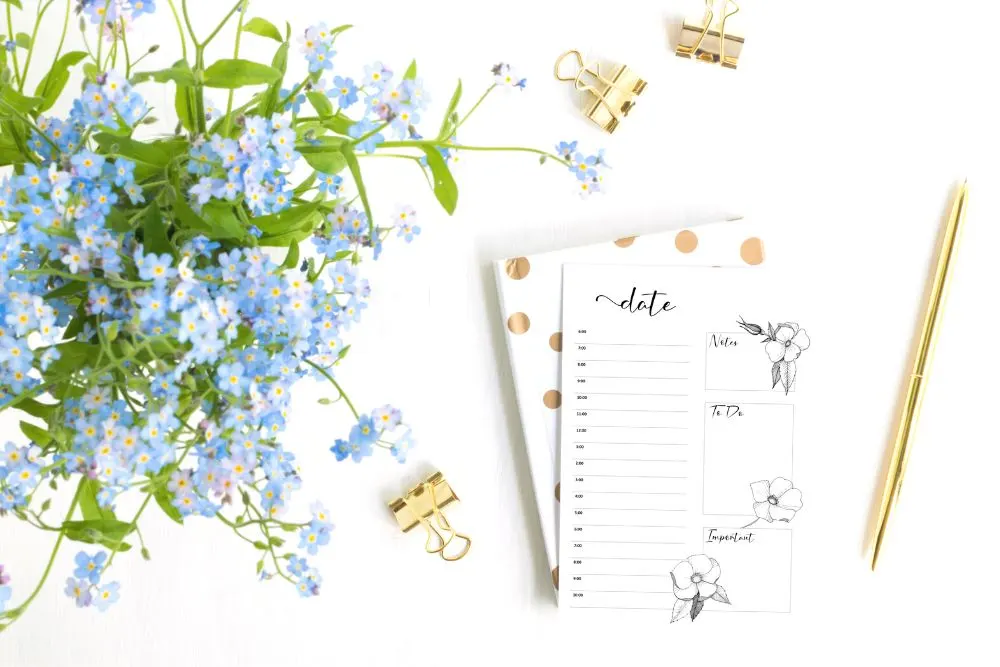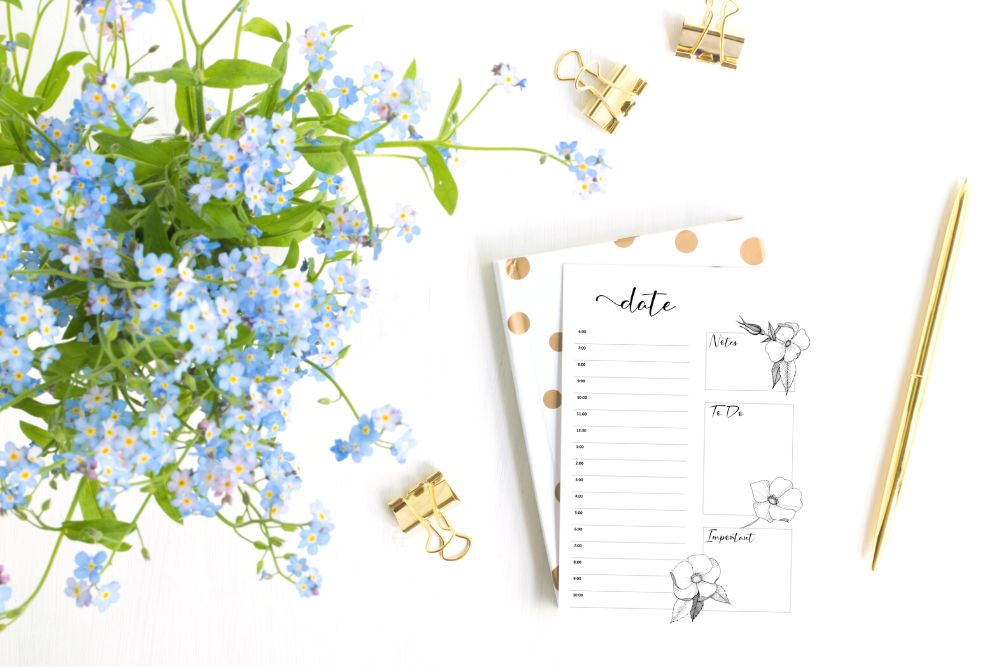 You can never go wrong with beautiful floral themes in your Bujo at any time of the year. These floral printable pages are so easy to customize by adding your own colors to the gorgeous blooms. Check out all the pages that come with this Floral Bullet journal Printable set HERE.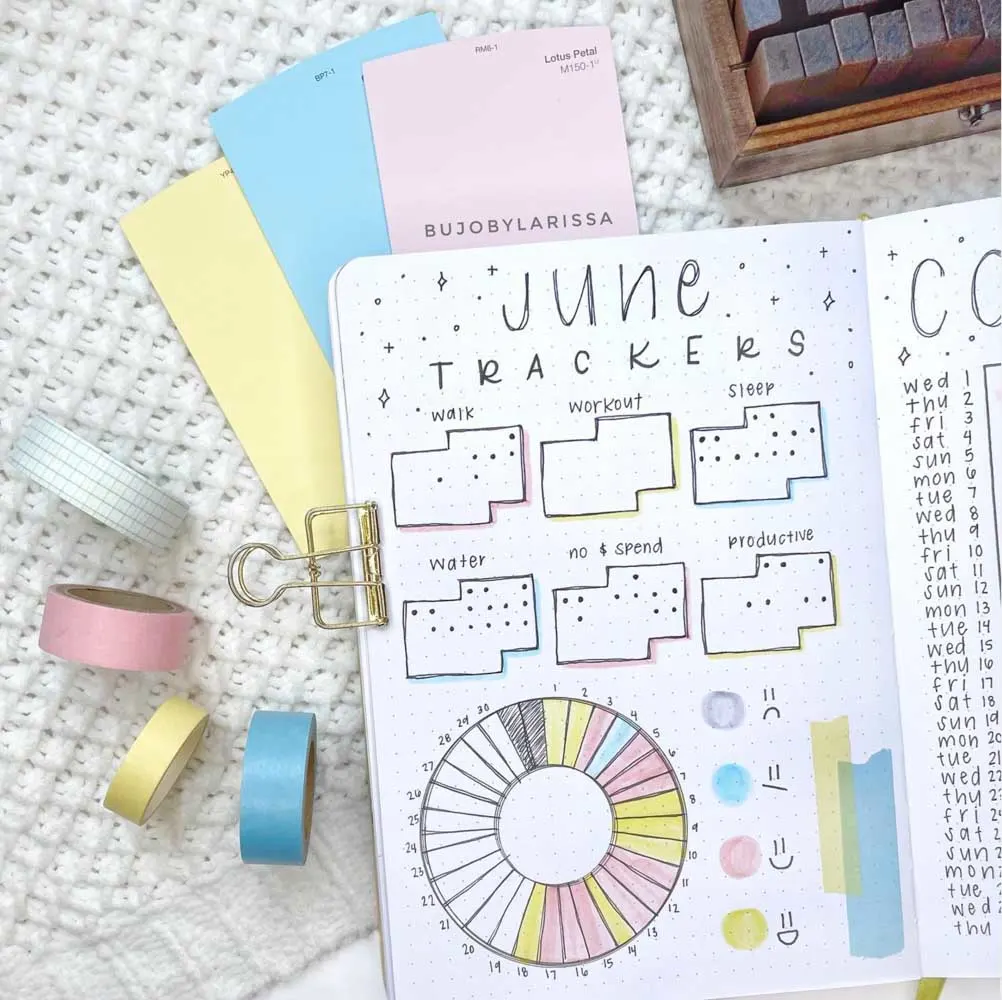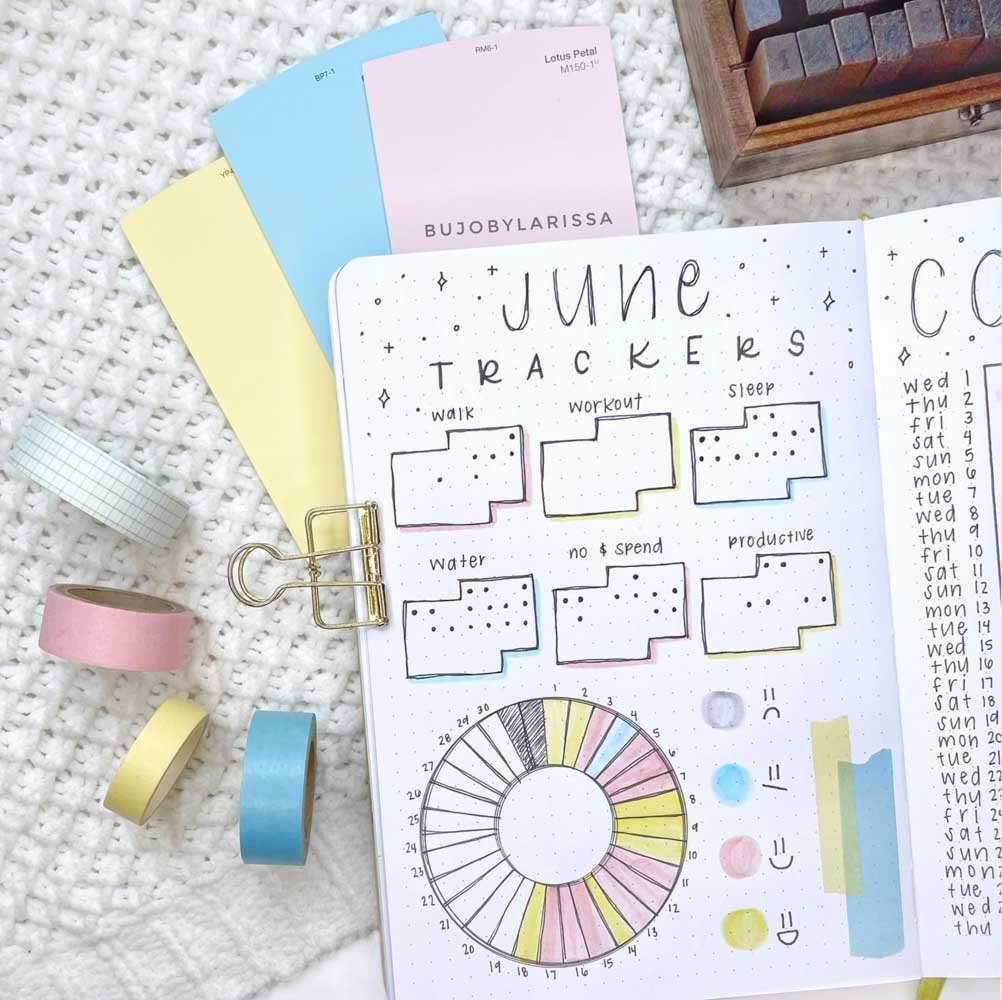 These gorgeous pastels by @bujobylarissa are perfect for June vibes. Using matching washi tape and Tombow pens is a wonderful and easy way to create a theme in your monthly pages.
Cactus June Bullet Journal Spread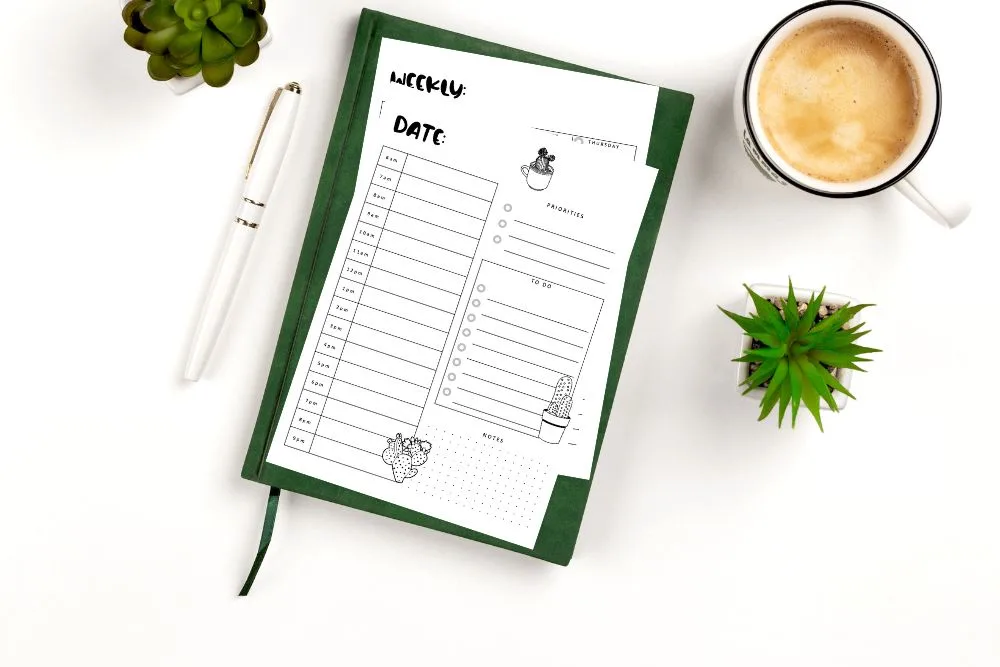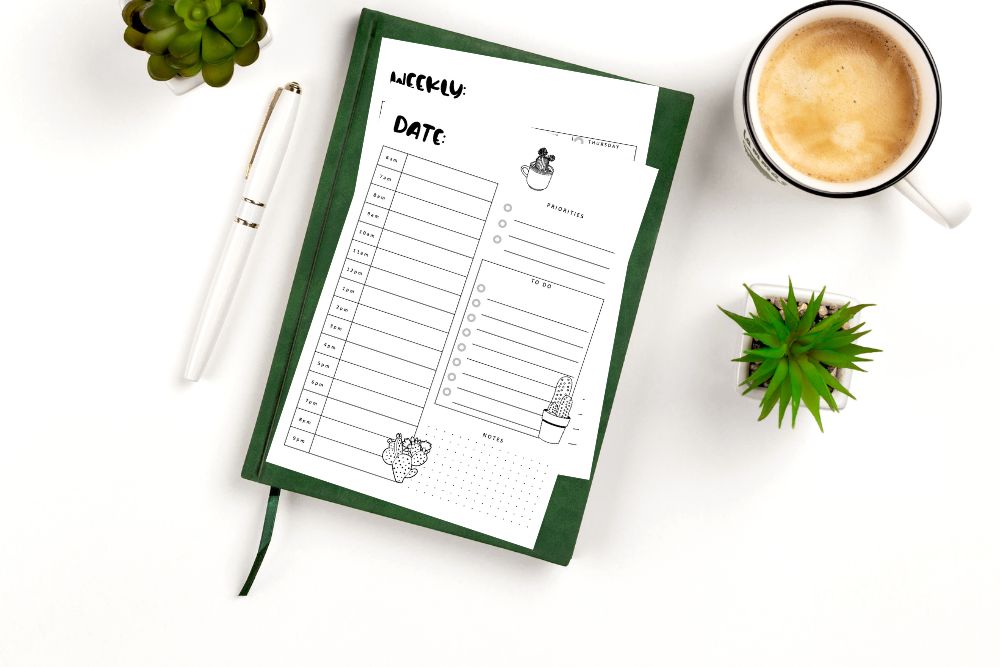 If you are heading into the warmer months of the year, cactus is such a fun June theme. Find out more about these cute Cactus Bullet Journal printables for your June pages HERE
June Bullet Journal Doodles
Want to add some Doodles to your June spread? Check out these cute Doodle Tutorials.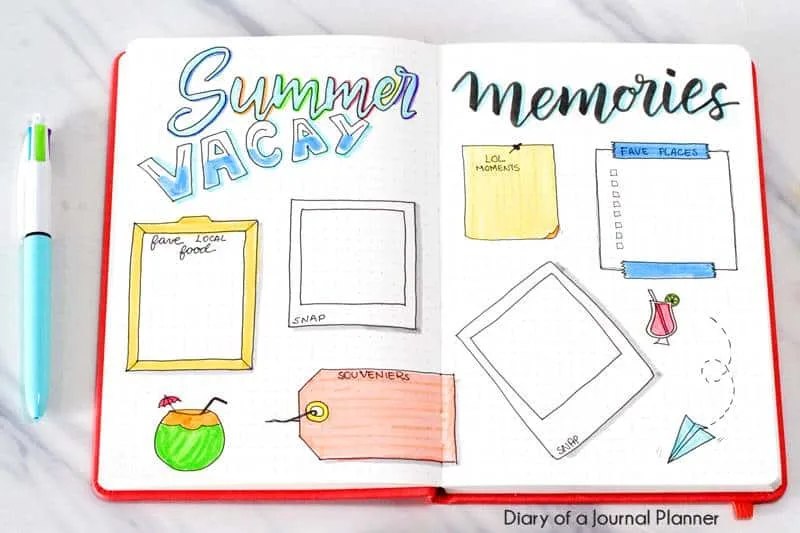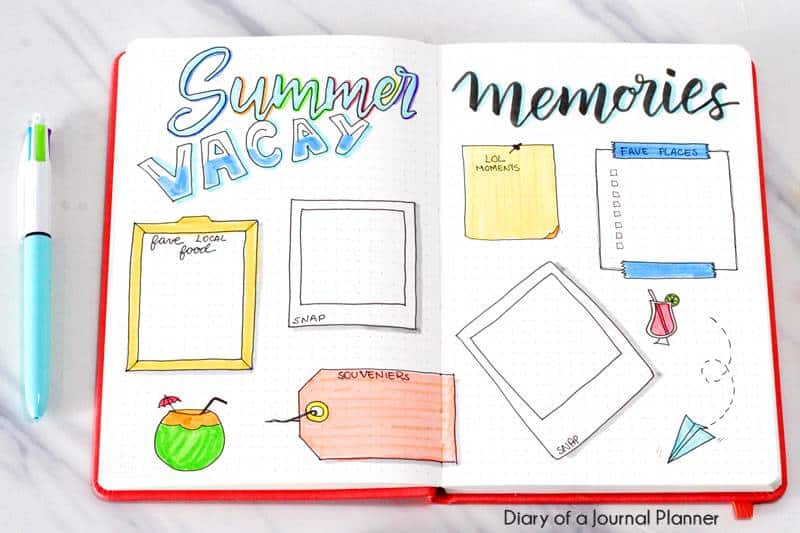 Find Unicorn doodles, ice cream doodles, and more in these Summer Doodles.
June Bullet Journal Supplies
Now you have all your ideas for your June pages you will need the right supplies to create them!
Here are a few of our fav Bujo supplies:
And some great June theme supplies:
---
PIN FOR LATER!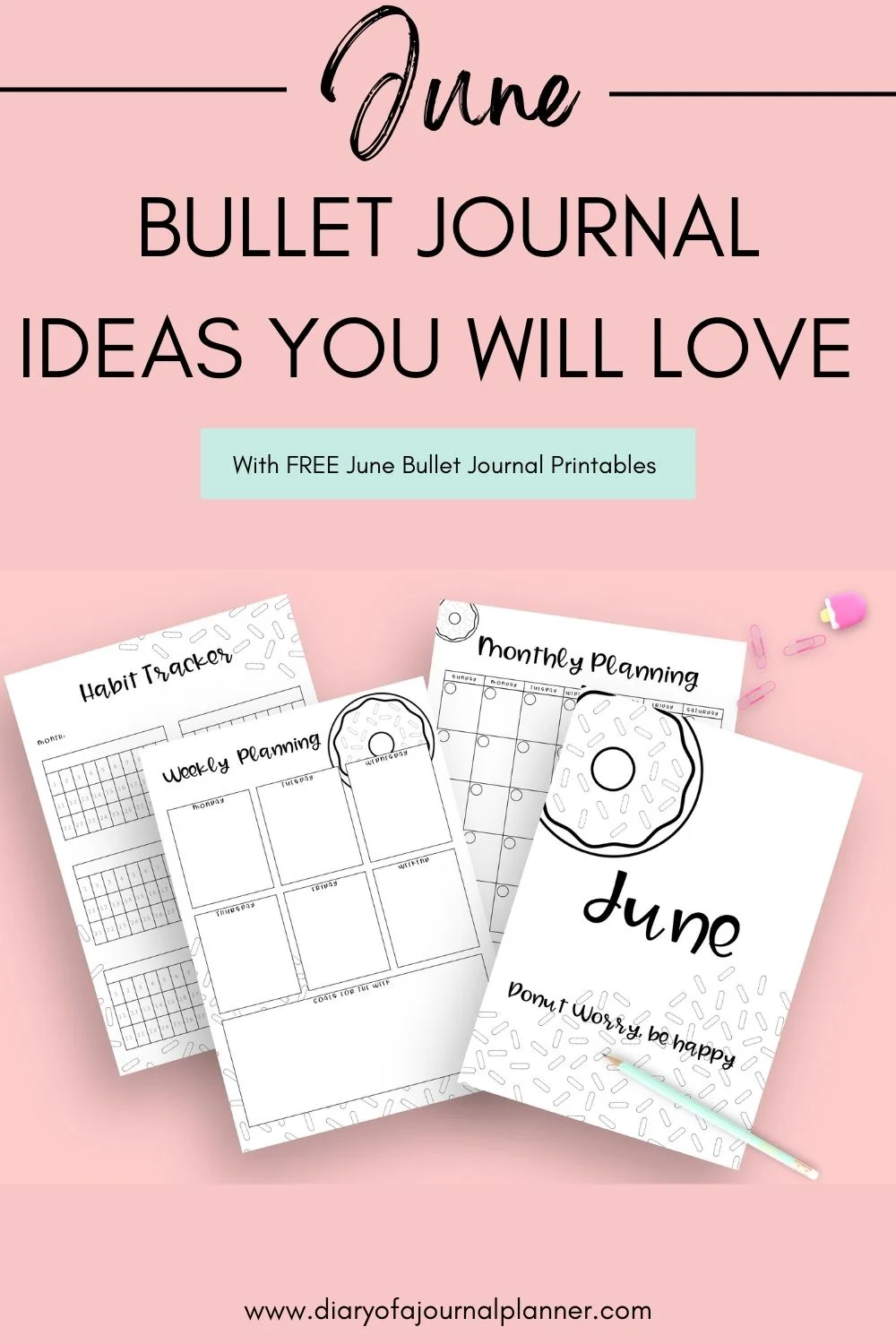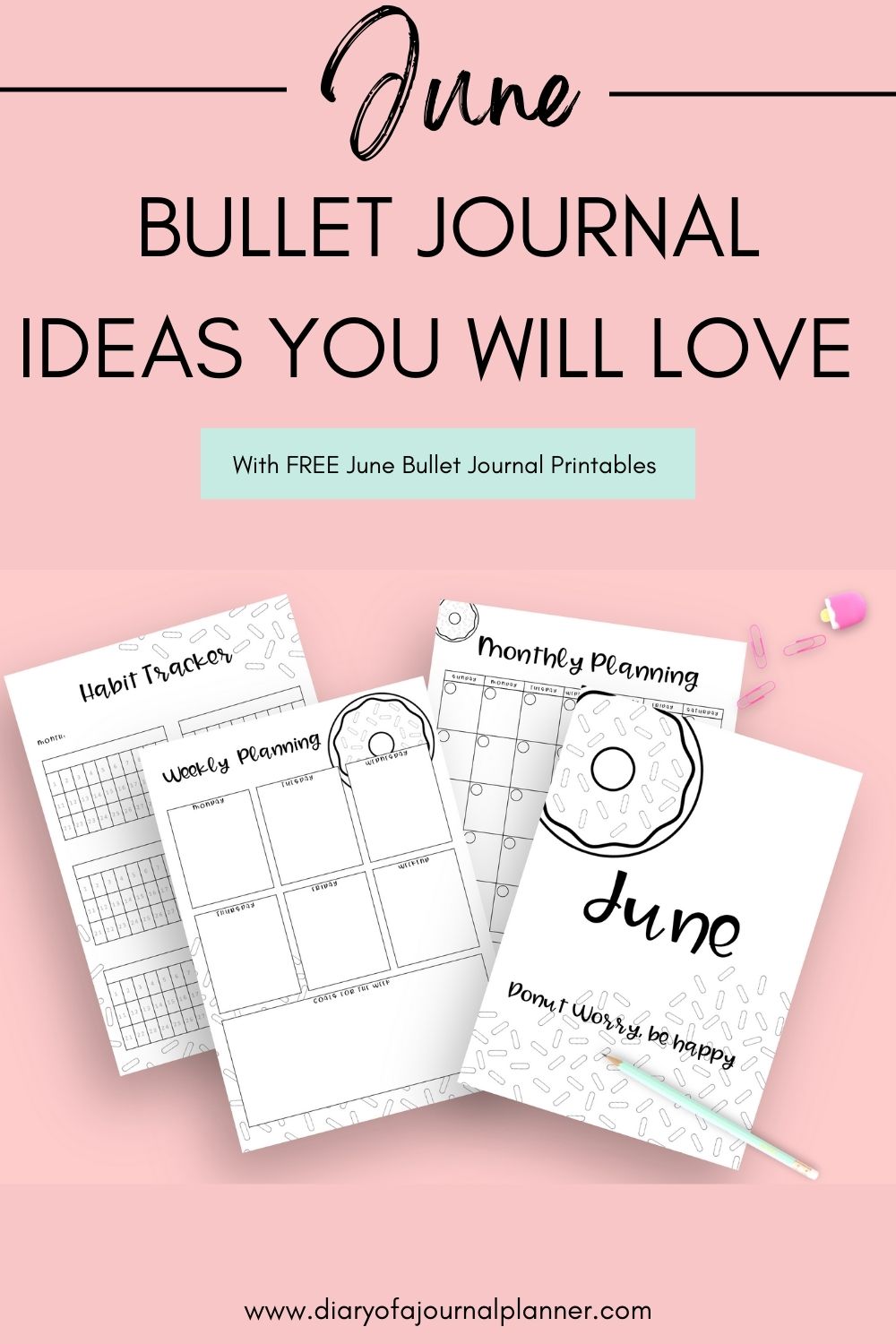 June Bullet Journal Theme Ideas