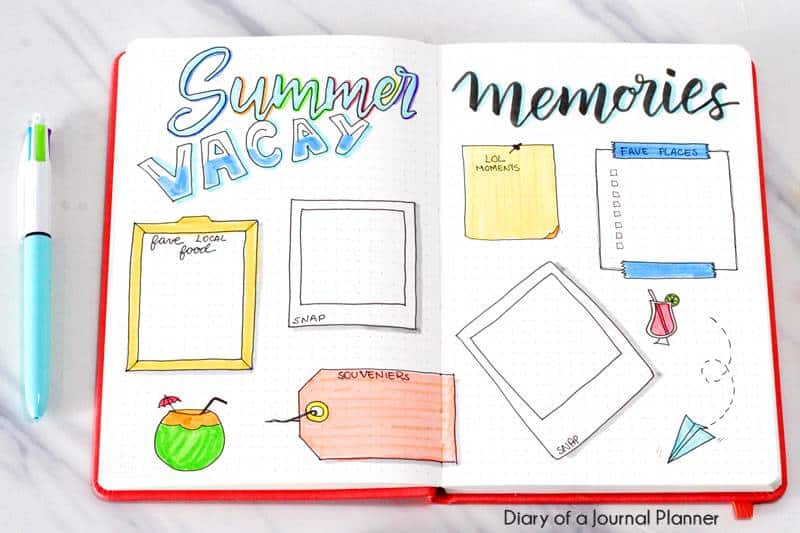 Cute Summer Doodles
If you are looking for Cute Summer Doodles to draw, then look no further! I have compiled a list of hot weather doodles, beach, fruits, flowers, and travel drawings that are easy and fun to re-create yourself!
Whether you are looking for doodle tutorials to just pass time, or to decorate a journal or sketchbook, these step-by-step instructions below will be a great resource to have.
Doodling is good for you! I am sure you won't regret spending a few minutes improving your drawing skills while relaxing with these adorable ideas.
Just follow the easy steps, add your own twist and a bit of color, and voila! You will be impressed at how anyone, regardless of their artistic skill, can follow the instructions.
So, let's get doodling!
Doodle Supplies
You don't need a whole lot of supplies to doodle, in fact, this is one of the cheapest hobbies to start. You just need a pencil and a piece of paper.
I like to doodle with my favorite drawing pen Sakura Pigma Micron. If you buy a set like this one they come each extremely cheap considering how amazing they are, and the different points will allow you to create doodle details that are otherwise super hard to achieve when drawing with the same size nib.
Further, if you need more assistance on doodle supplies feel free to check out my full list of doodle supplies here!
Cute Summer Drawing Ideas
Check out some of my favorite doodles and other drawing finds from Pinterest below! If you need even more inspiration, don't forget to check my ultimate doodle list here!
Flower doodles are always a summer favorite. Below I have some very easy examples but be sure to check out my flower doodle post too with over 40 flower drawing ideas.
Check out my post with adorable travel doodles.
Some popular ideas for food and drinks that are related to hot weather:
Check out these simple beach themed ideas for doodles:
These unicorn doodles from Meraki Mother are the cutest thing!
More Doodle Ideas To Try: