Bullet Journal Winter Theme
Get organized and into the spirit of the season with these gorgeous Winter Bullet Journal theme ideas!
Although winter may have its downsides, you have to admit it is such a pretty season, which means there are lots of inspiration for a winter themed spread.
Think gorgeous twinkling lights, warm mugs of hot cocoa and pretty snowflakes. Not to mention all the special Holiday season imagery.
I also find that I need my Bullet Journal for organizing life even more during the winter season with the craziness of the Holiday Season. Life can get so hectic with extra tasks that need to be done to help the season run smoothly and we all seem to have more social events and appointments to remember.
It's a great way to make sure I don't forget anything and to stop me from getting overwhelmed.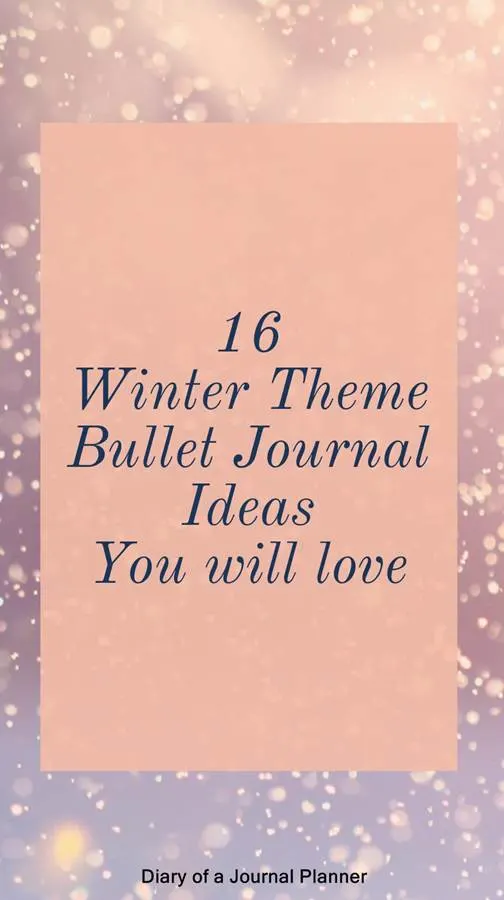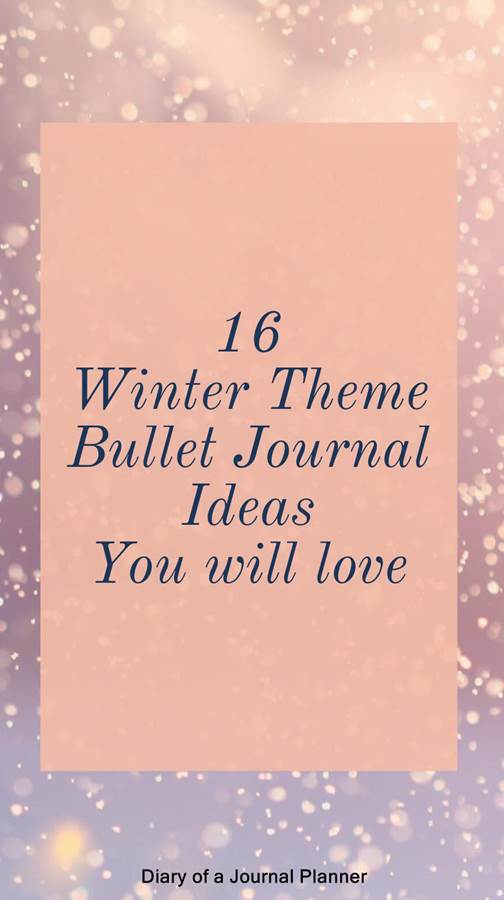 Winter Bullet Journal Ideas
Before we show you some gorgeous winter-themed spreads for inspo, here are some ideas to make your winter pages really amazing. If you need more ideas here is the ultimate list of bullet journal themes with over 200 examples.
Bullet Journal Supplies
Some basic Bullet Journal Supplies you will need to create your own winter bullet journal pages are:
Winter Bullet Journal Ideas
You can have all your usual collections in your winter spreads but there are a few winter collection ideas you may like to add especially for the winter season.
Christmas Bucket List
Holiday Movies To See
Winter Activities to Try
Habit Trackers For a New Hobby ( lots of indoor time is the perfect excuse for taking up a new hobby or craft.)
Budget Tracker (It can be easy to spend too much at this time of year.)
Present List for Friends and Family
Random Acts of Kindness
Hot Drinks To Have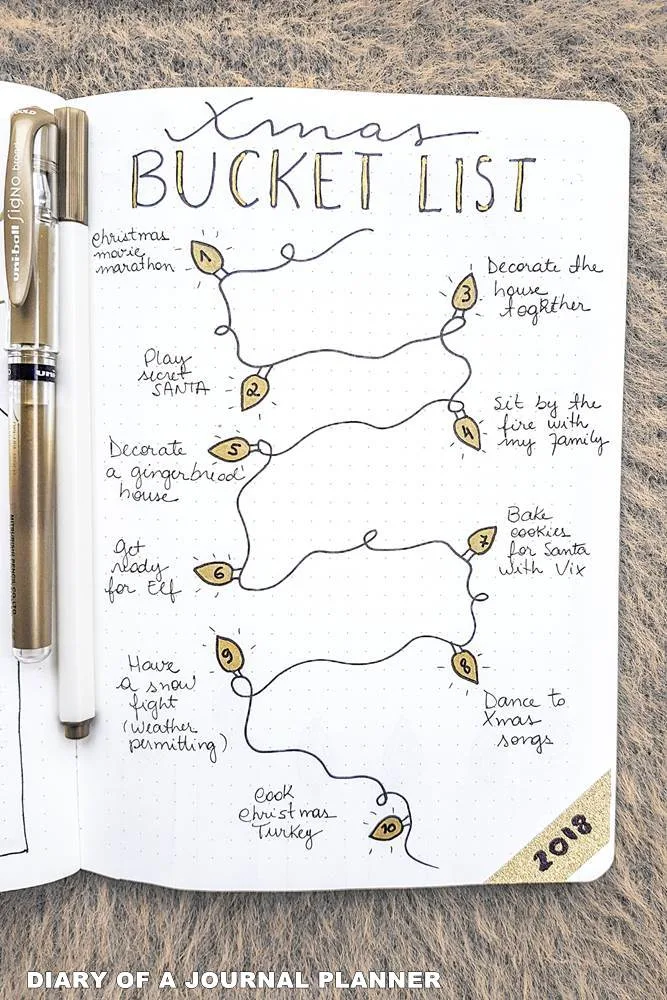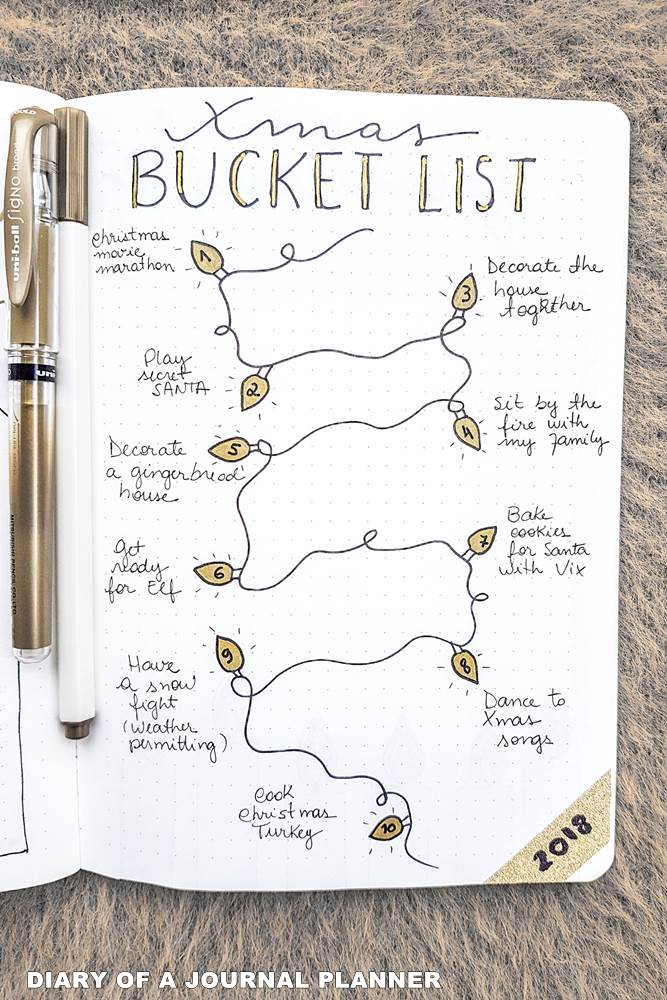 Keep reading to see some of my favorite Winter themed spreads. I love to mix and match ideas I find from the amazing, creative Bullet Journal community.
If you need more ideas on what to put in your journal then check out our bujo collection ideas by clicking below.
Winter Bullet Journal Themes
A winter-themed Bullet Journal can be something quite magical and whimsical. It's the perfect time of year to add some special glitter and bling to your journal with metallic pens and gorgeous winter images.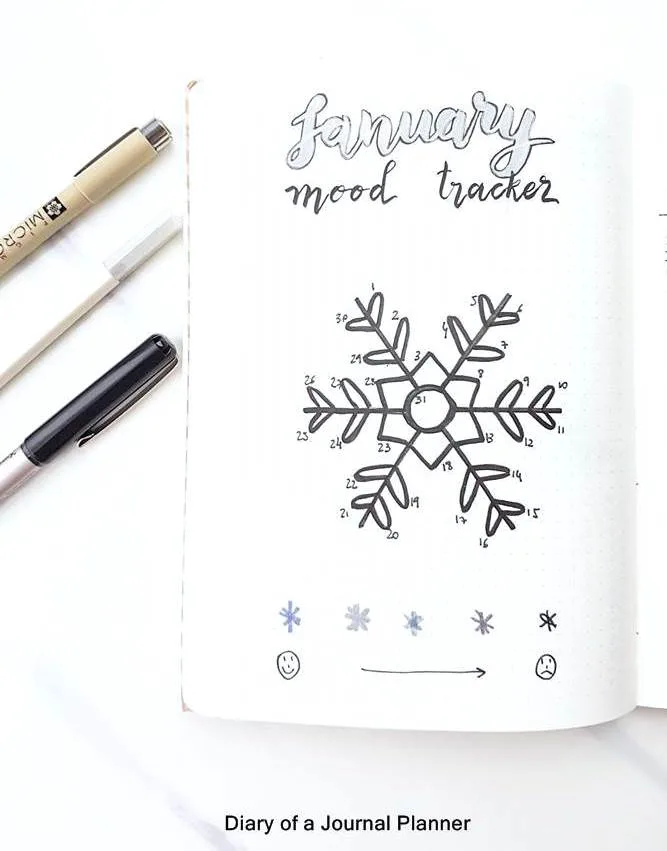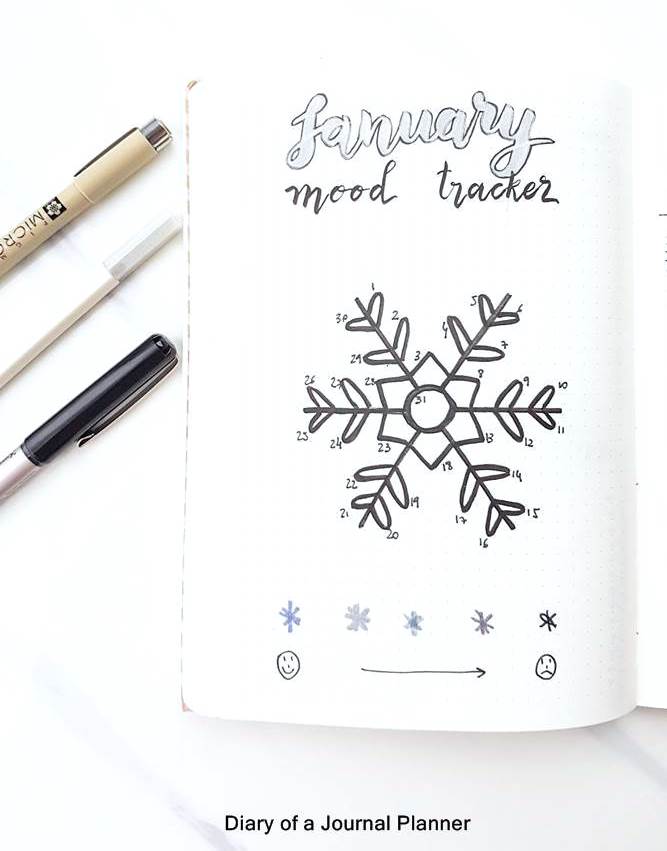 A simple snowflake design to track your moods in this cold season, check out my own January pages here!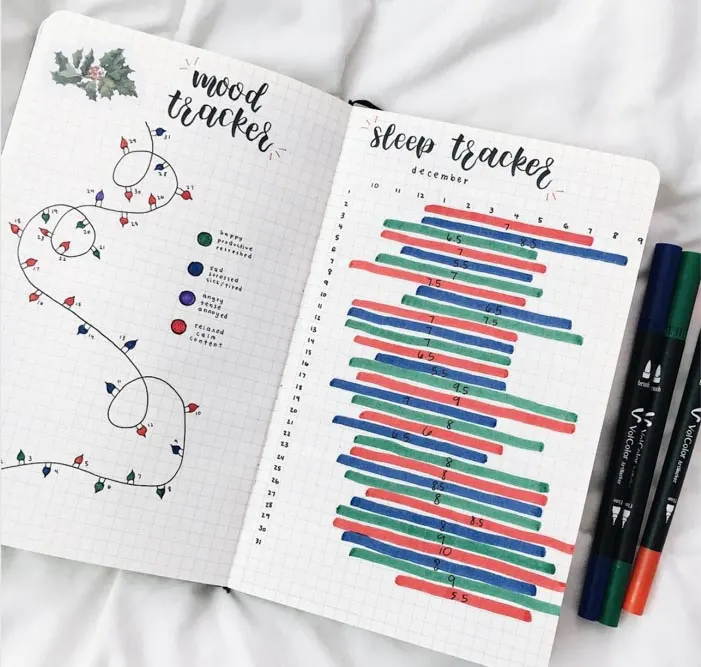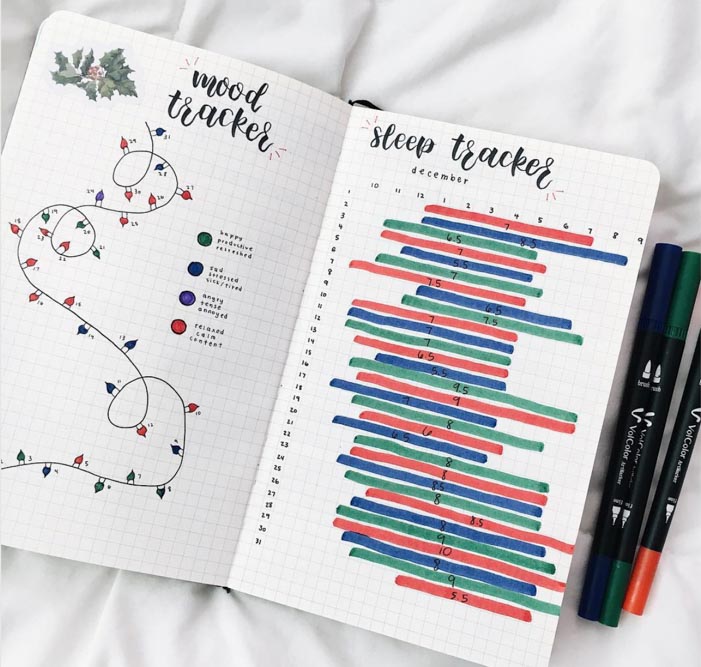 Make your mood tracker fit the season like this cute winter mood tracker from @megansstudies.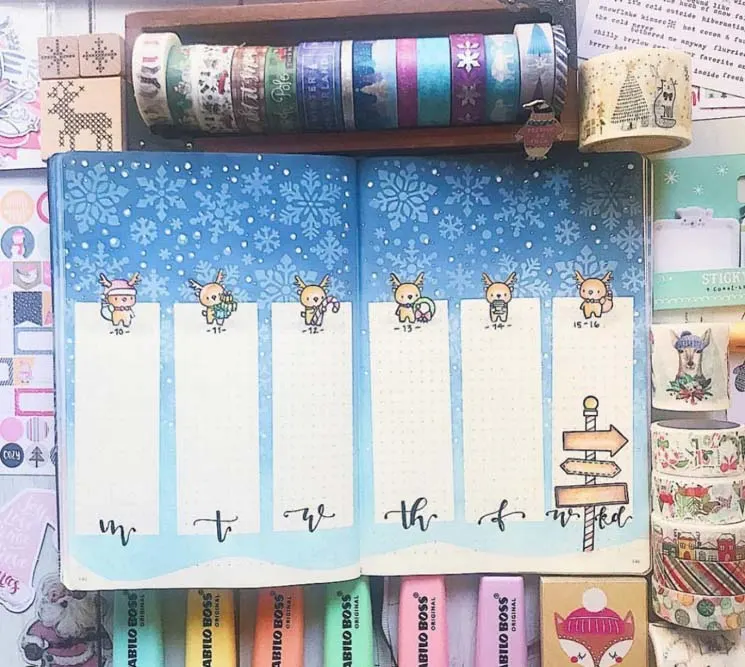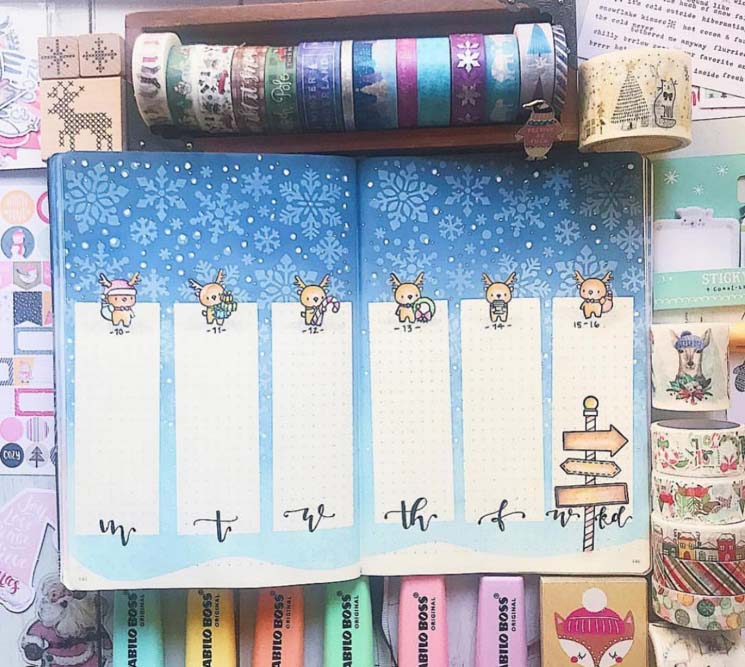 @xpaperwingxs has created all the winter feels with this stunning weekly spread.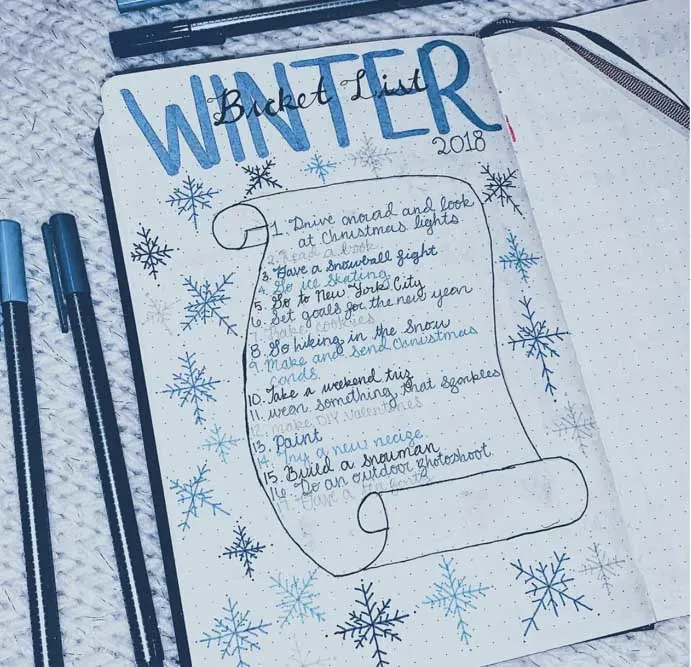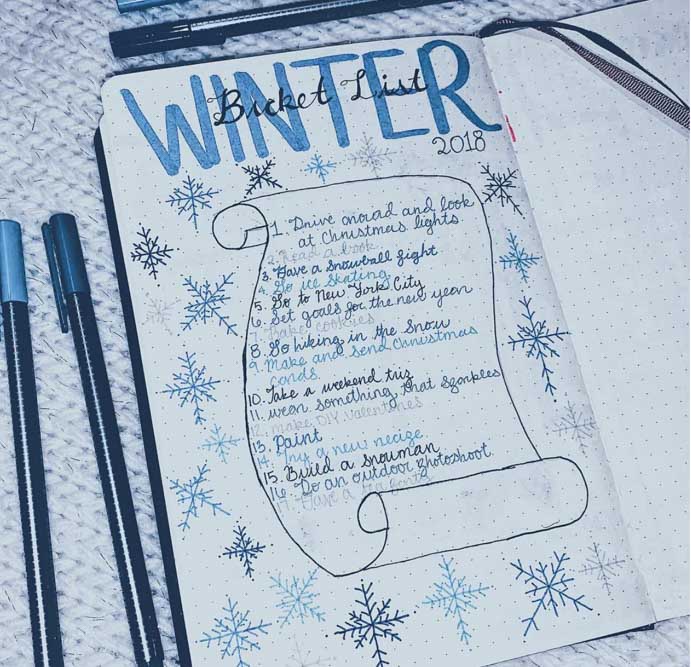 Create a winter bucket list like @tiffanymtru.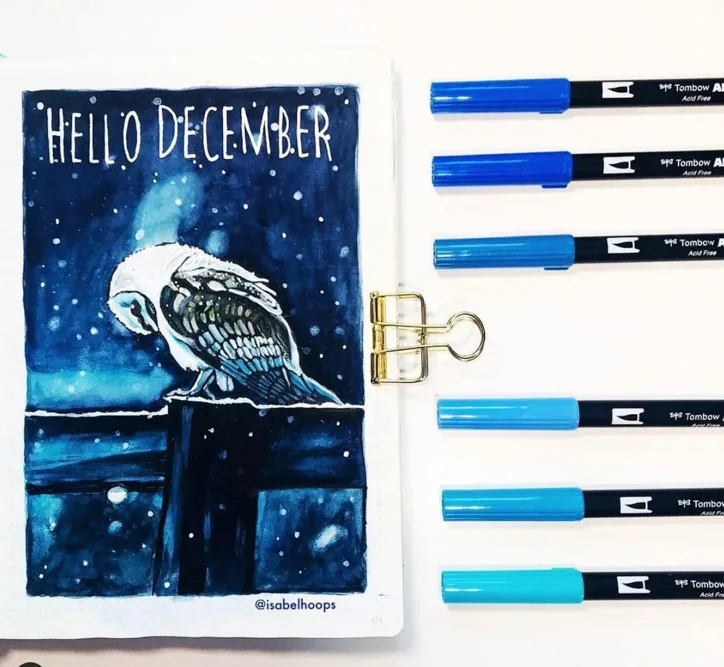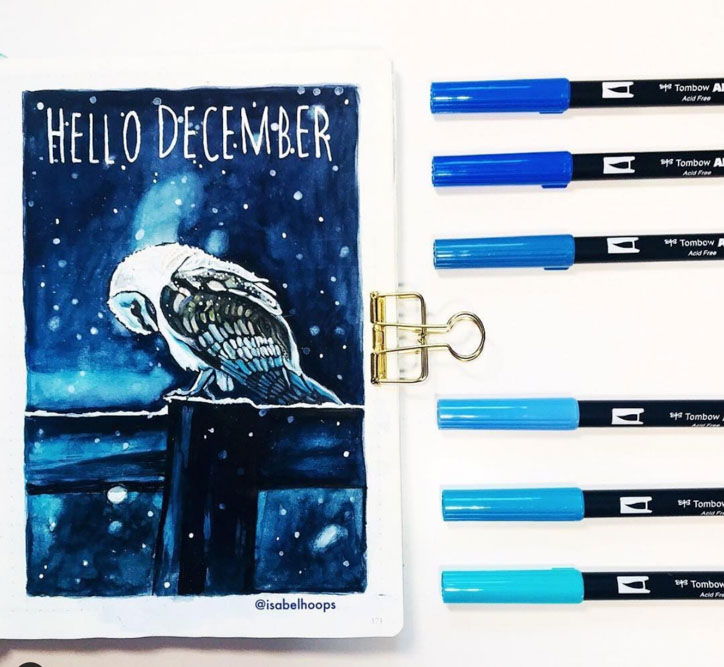 Winter animals and scenes are on cover pages are a great way to give your Bullet Journal a winter theme. This barn owl drawing by @isabelhoops is amazing.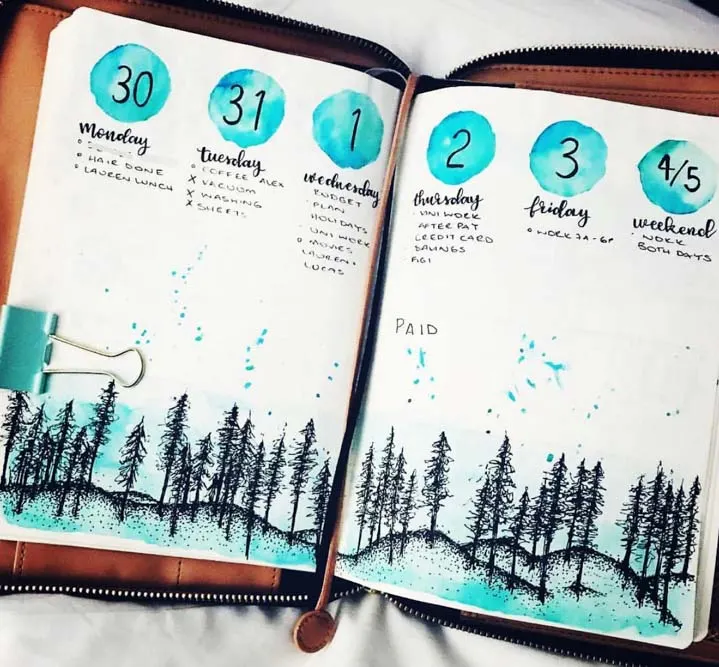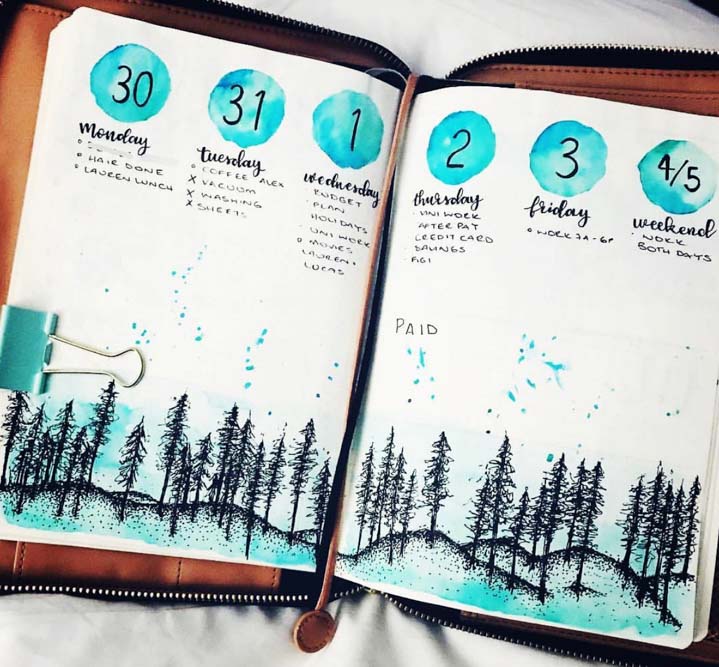 @allorasbujo has created a gorgeous winter scene for her bullet journal weekly spread.
Get into the winter spirit with a winter quote like this from @elizabethturn.
December Bullet Journal Themes
Keep reading to find December bullet journal ideas that will help you get through the crazy of the Holiday season.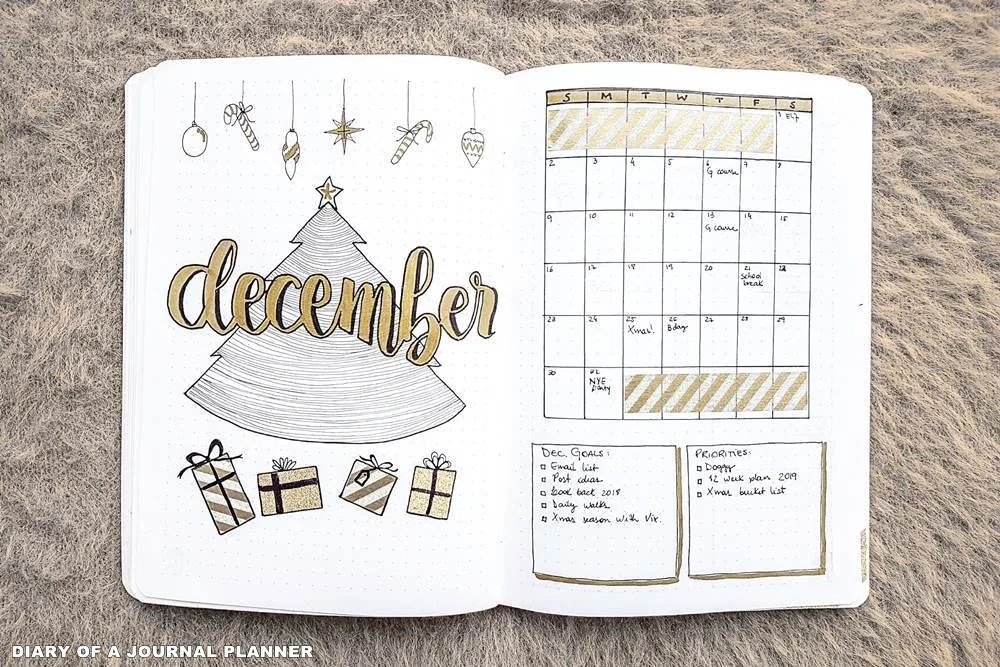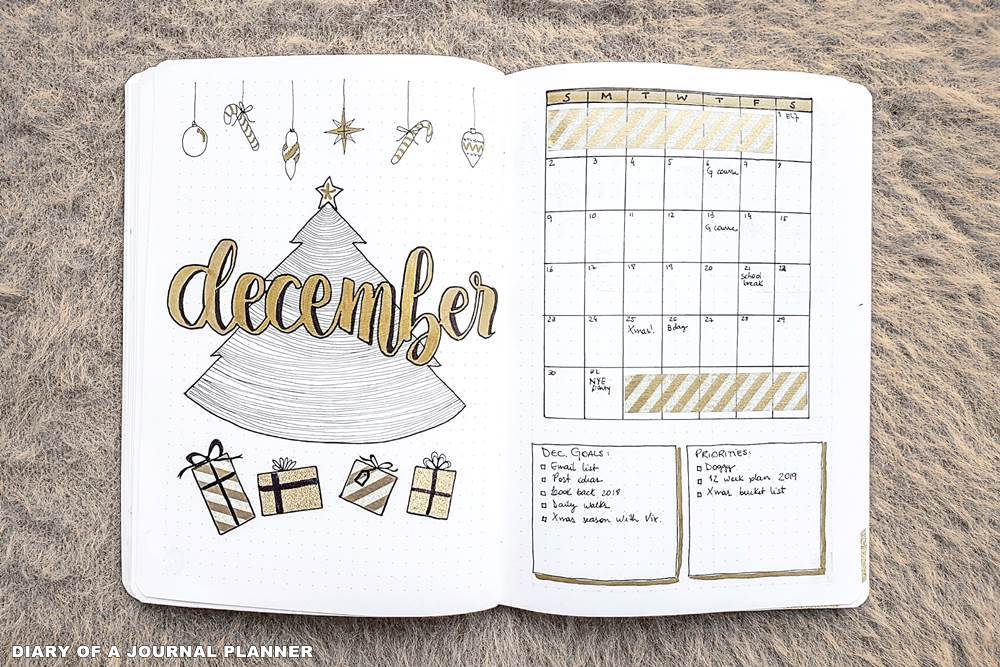 Click to see our whole December Bullet Journal spread. We included collections such as a Christmas planning page, gratitude list, and a countdown to Christmas doodle page.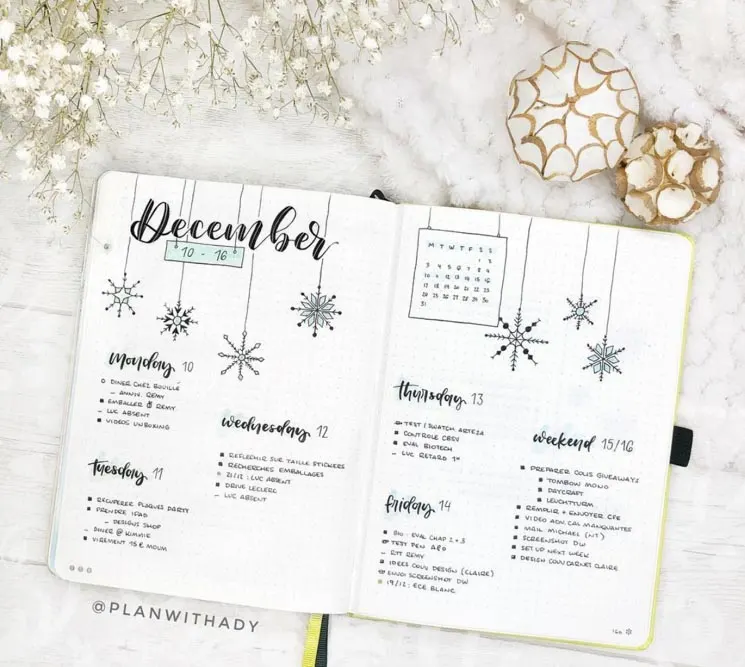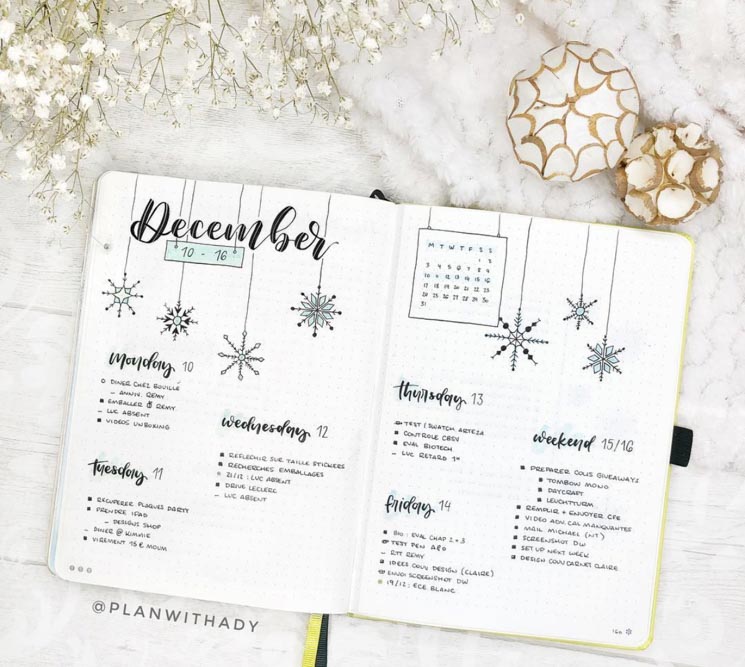 @planwithady makes a simple winter weekly spread with snowflake doodles. We show you how to create your own with easy step-by-step examples later in this post.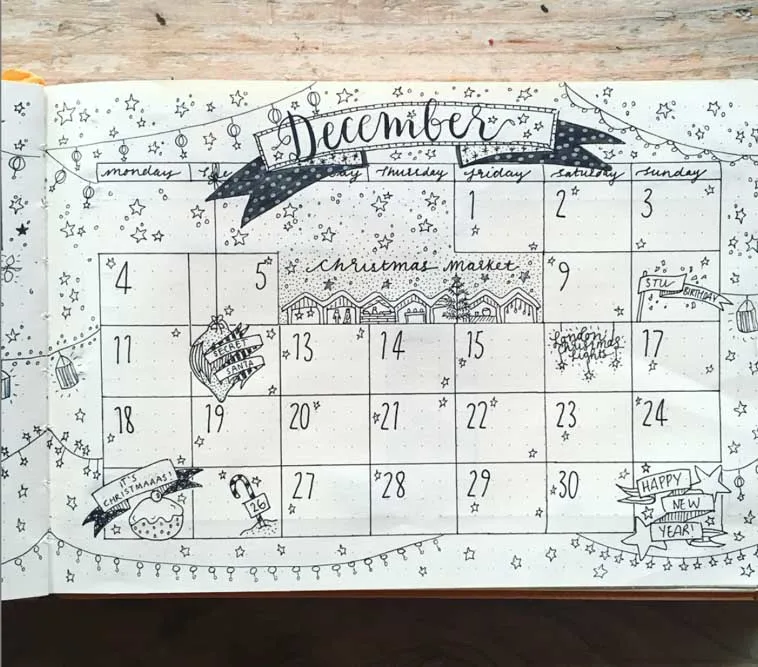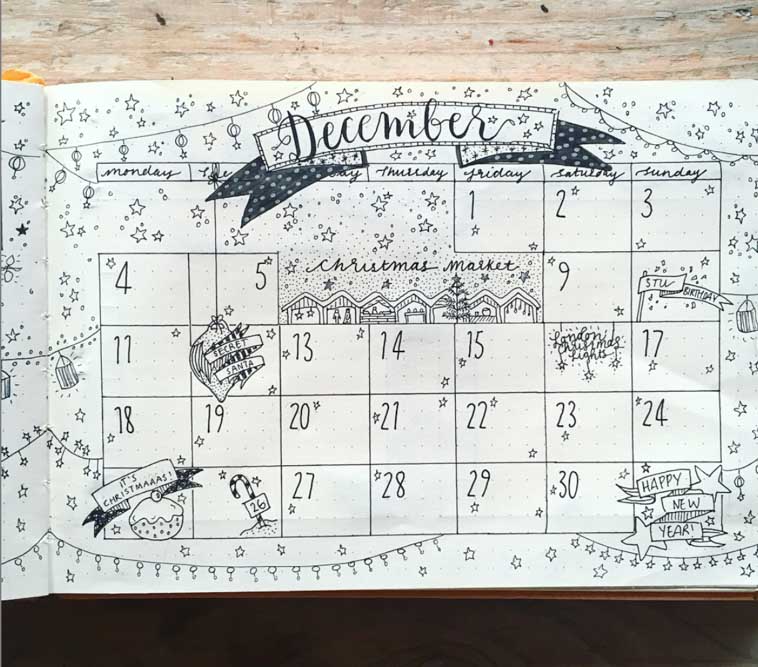 @journalsbeth has created a December monthly spread with so many gorgeous winter-themed doodles. It can be easy to forget an event at this busy time of year.
Having a monthly calendar to give you a quick overview is a great way to stay on top of all the festive events.
January Bullet Journal Themes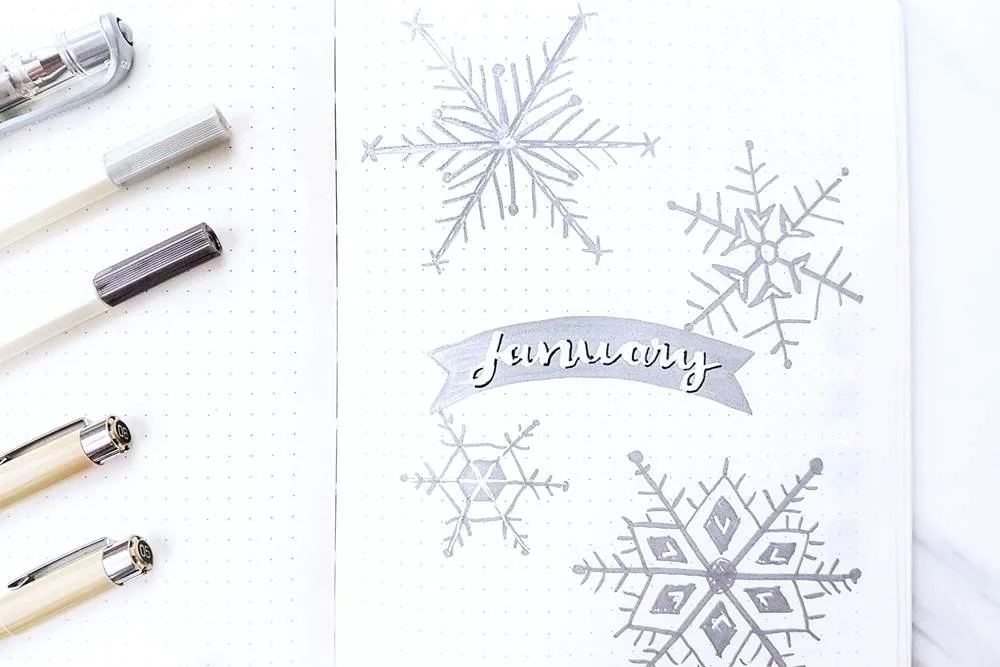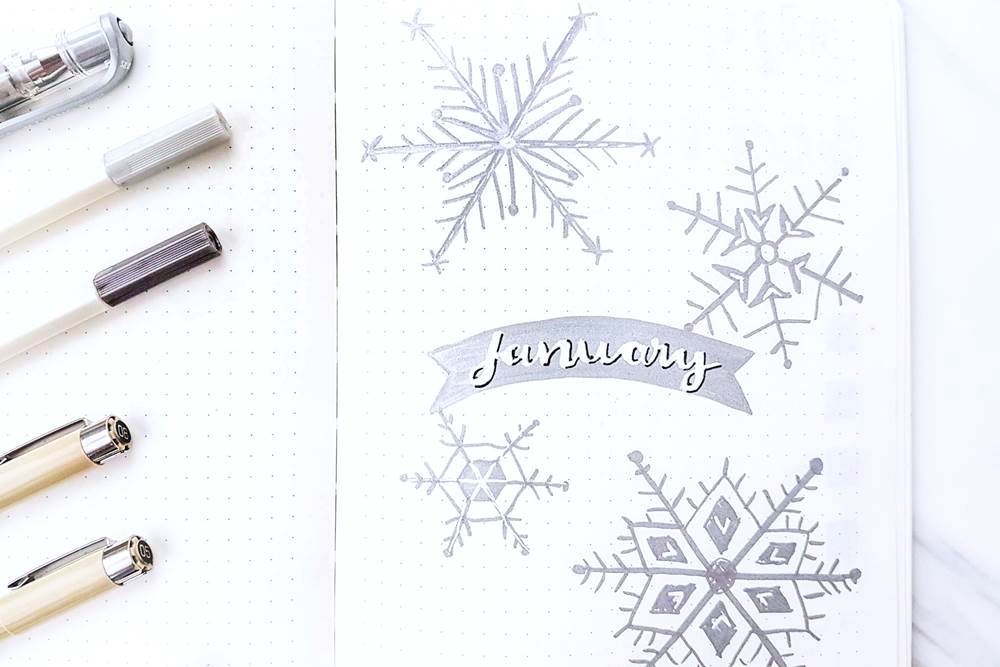 For me, January is all about the cold weather and staying cozy. So nothing is more fitting than a snowflake theme for my January bullet journal spreads.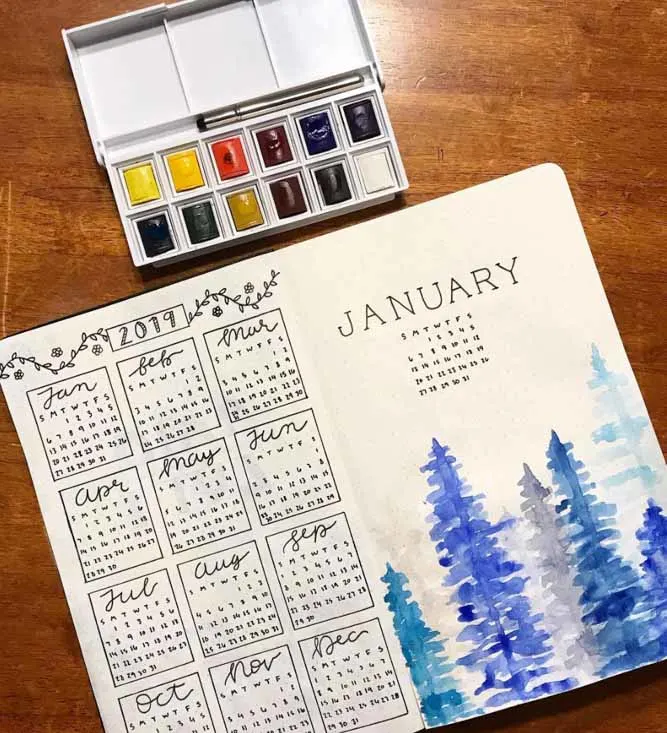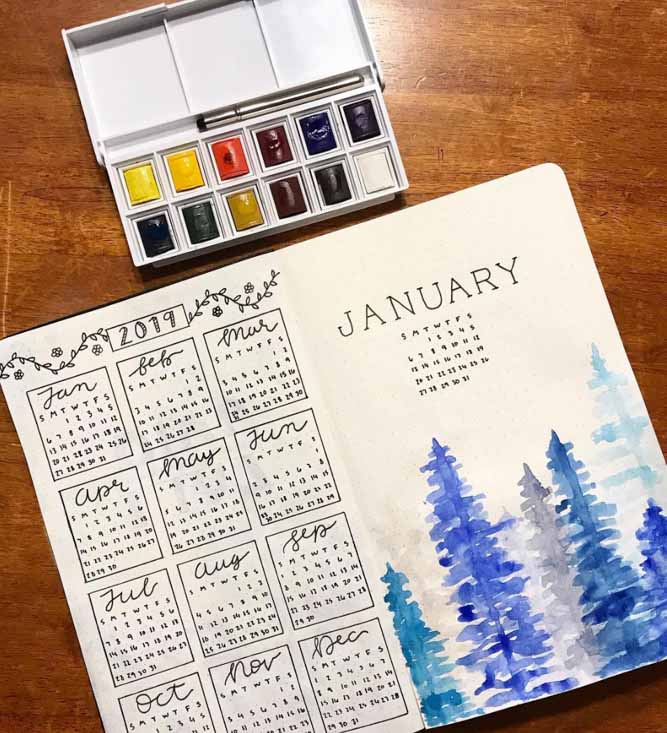 Use the colors of winter like ice blues to create a gorgeous winter themed calendar like @bulletjournalx2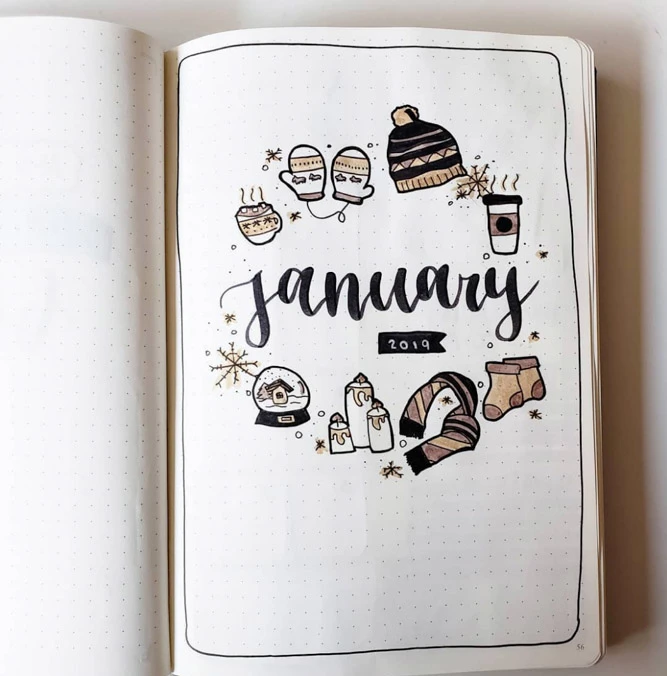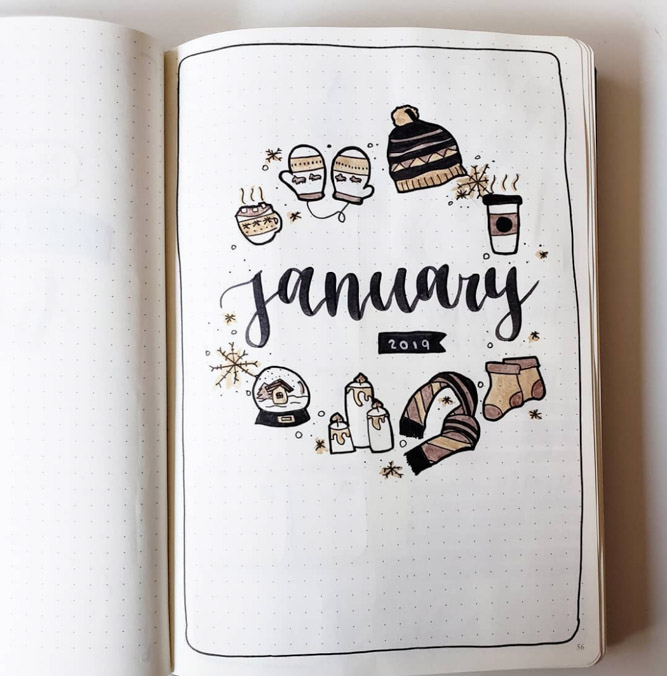 If you find winter hard why not make a cover page to remind you of all the things you love about the season? I love this example for January bullet journal ideas from @bujo.stella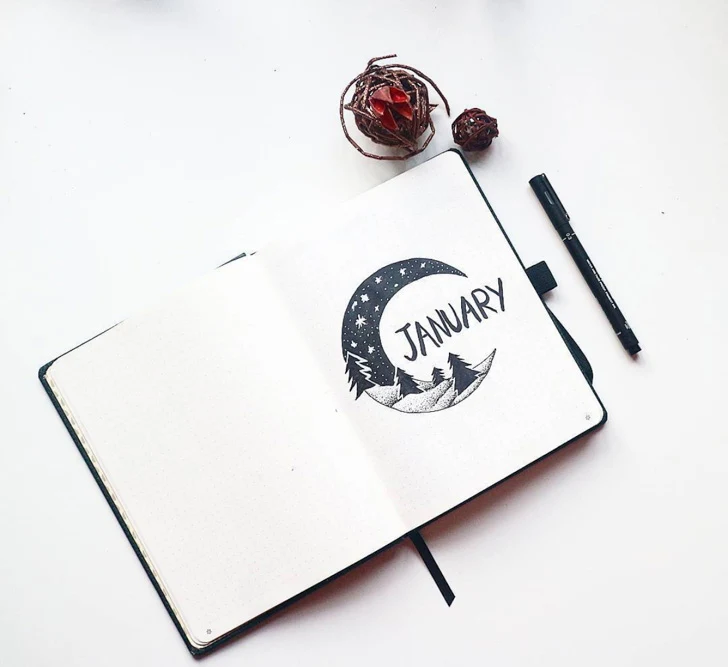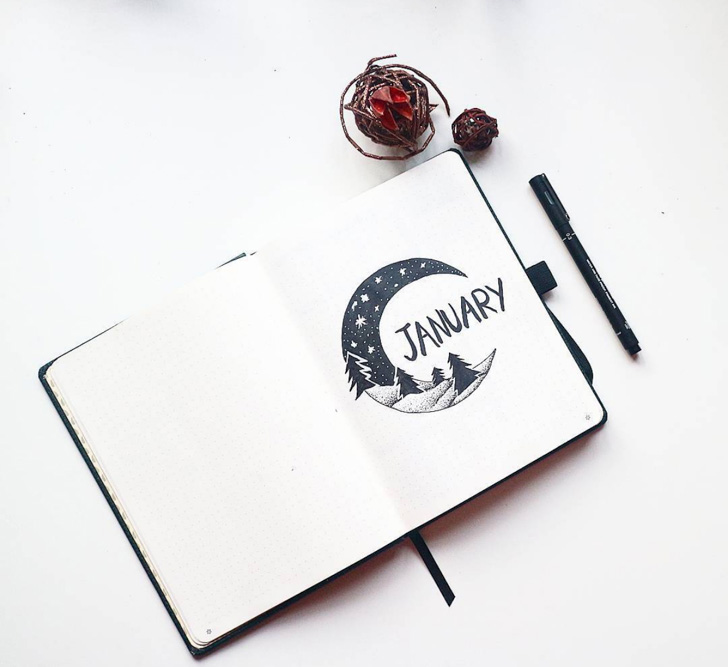 Create magic winter scenes in your monthly cover pages like this winter-themed cover page from @mireeha.
Winter Bullet Journal Doodles
Winter doodles are a fun and easy way to decorate your winter pages. Bullet journal doodles not only make your spreads look amazing but they can be a great way to relax.
If you want to try doodling more then check out our huge list of Bullet Journal Doodles.
Here are some super easy doodles that could fit in with your winter themes.
Snowflake Doodles
Need easy Bullet Journal doodles winter images? Snowflakes have to be one of the quickest and simplest ideas.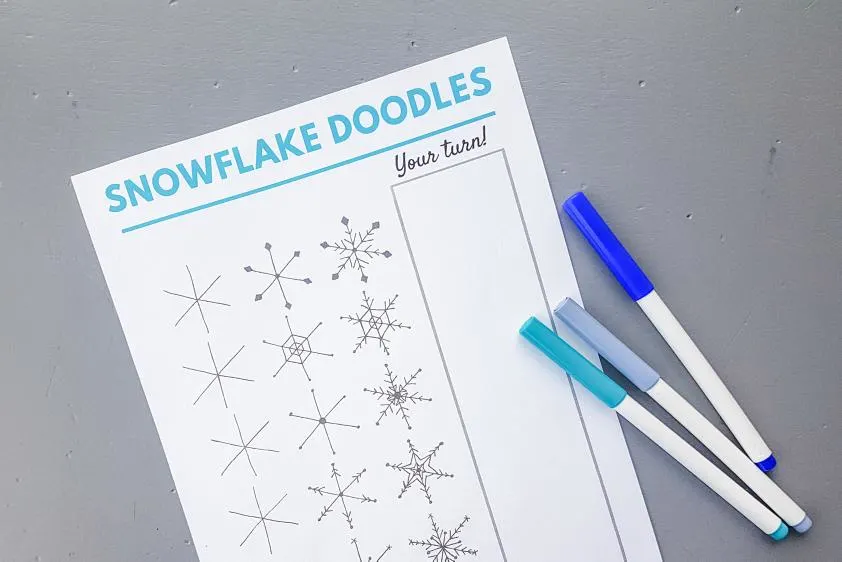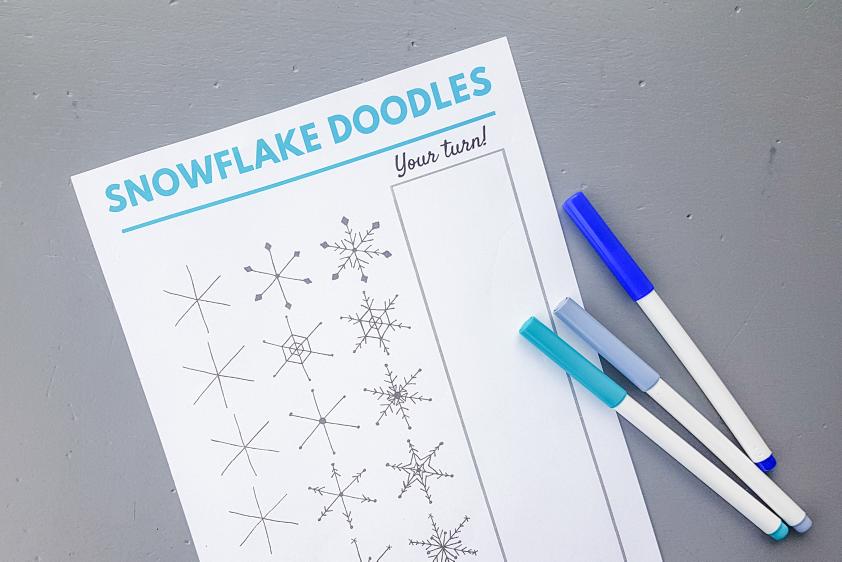 Click for our simple Snowflake doodle tutorial.
Christmas Doodles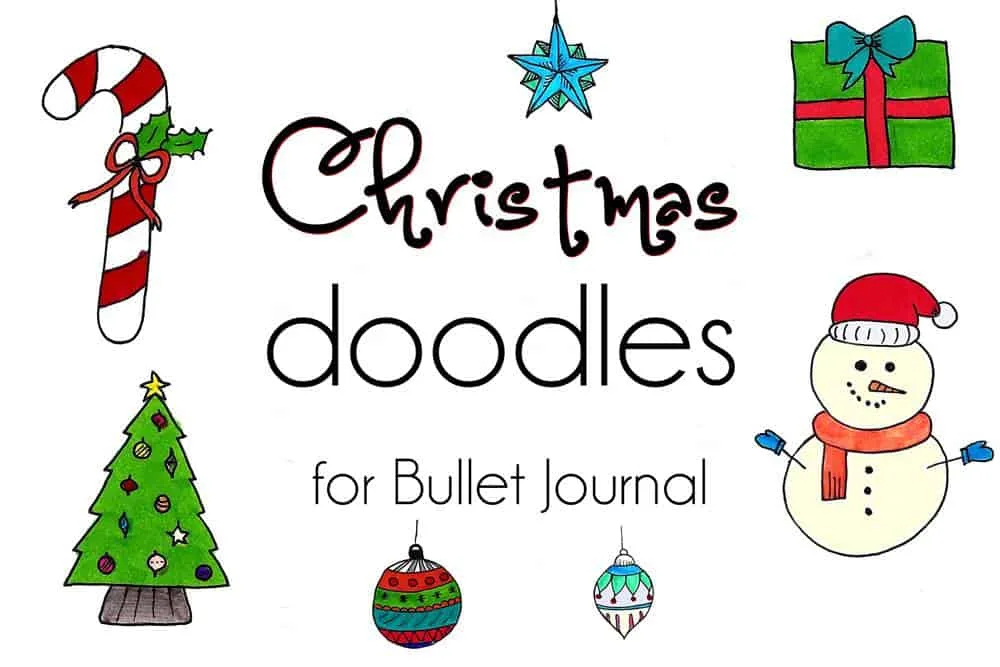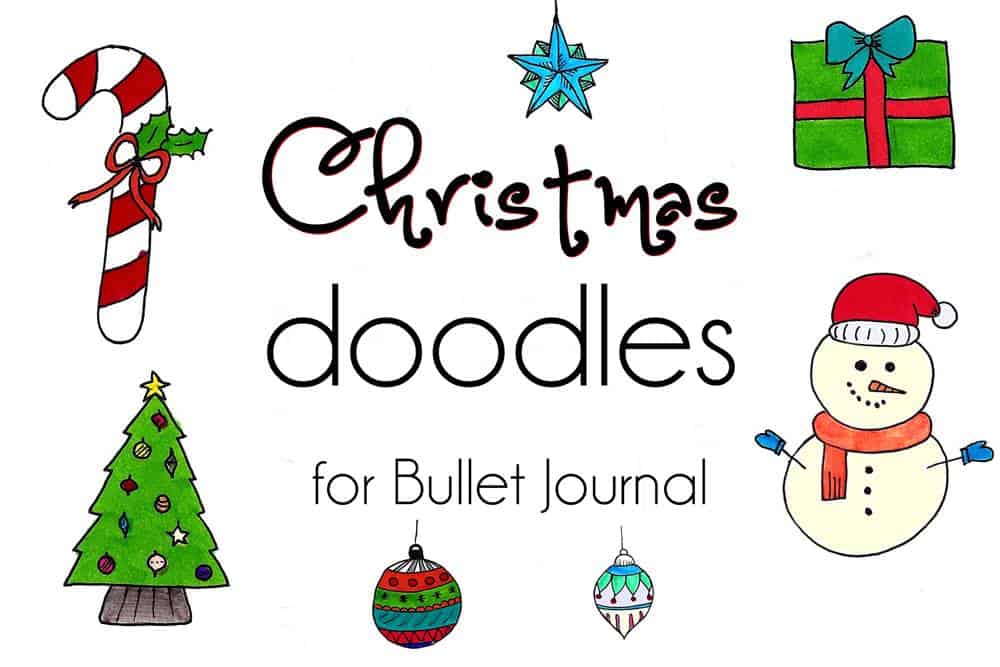 Click to find out how to draw these gorgeous Christmas Doodles.
---
I hope that you have come away with some great inspiration for your own winter theme. We always love seeing our community's bujo spreads so be sure to share pictures below or over on Facebook for us all to see.
PIN FOR LATER!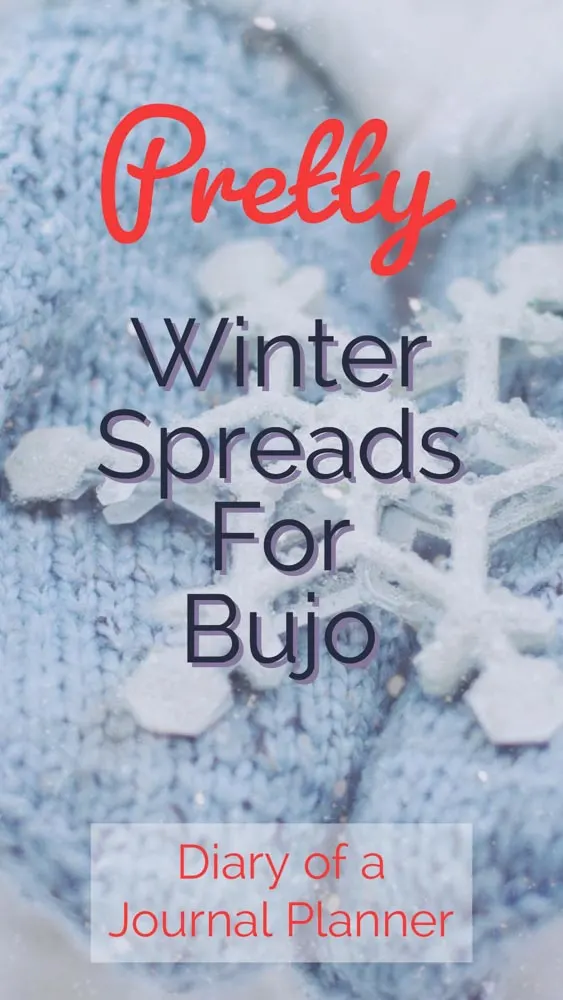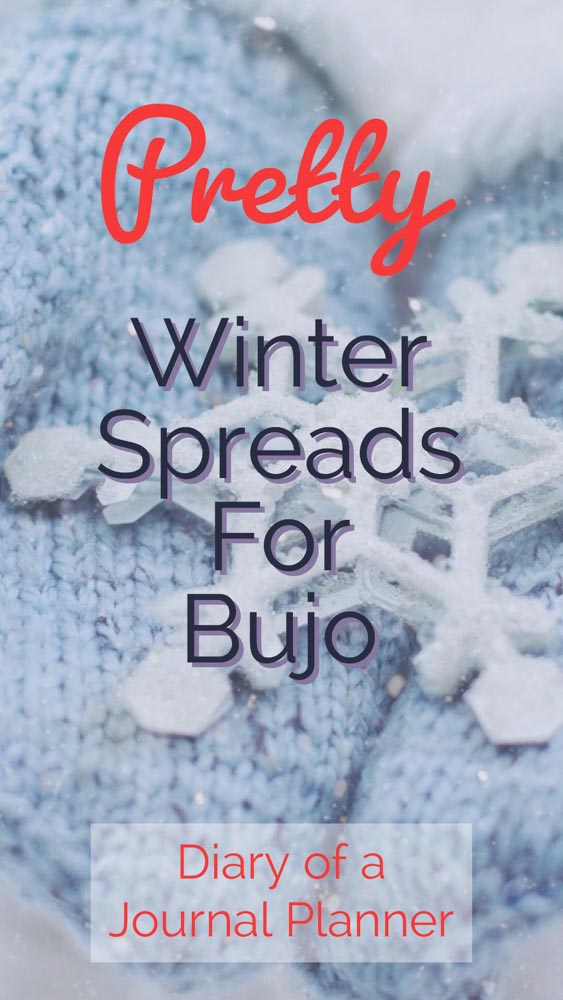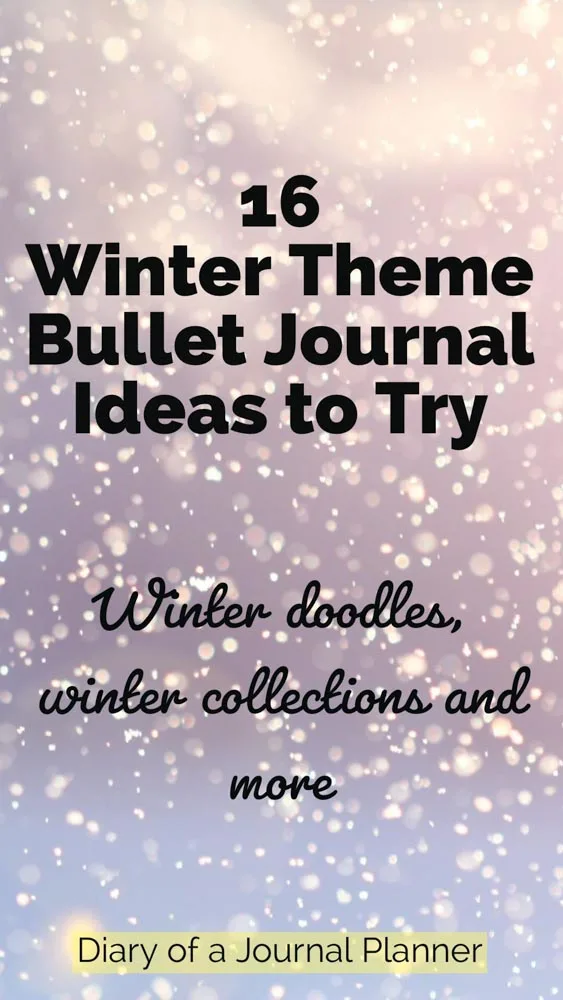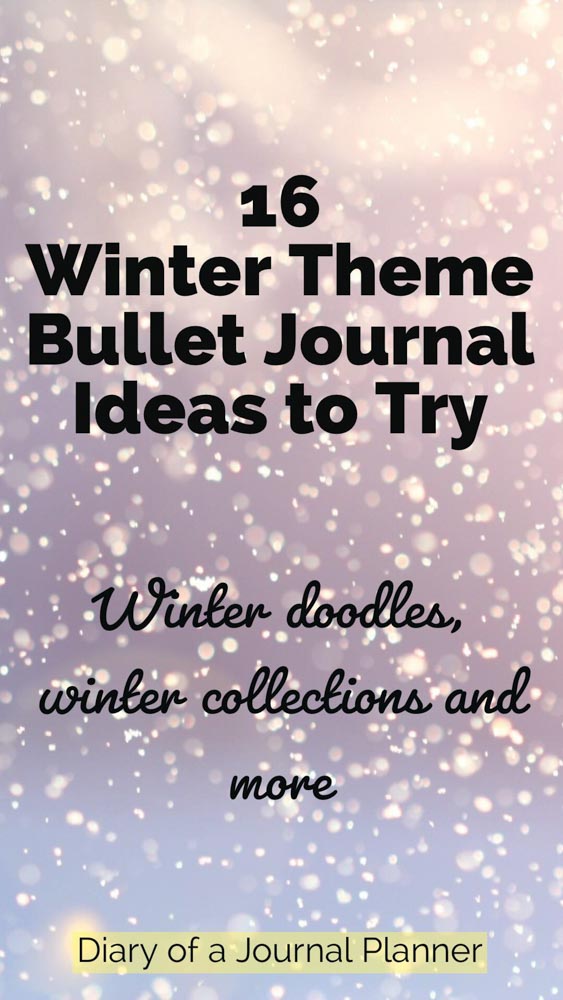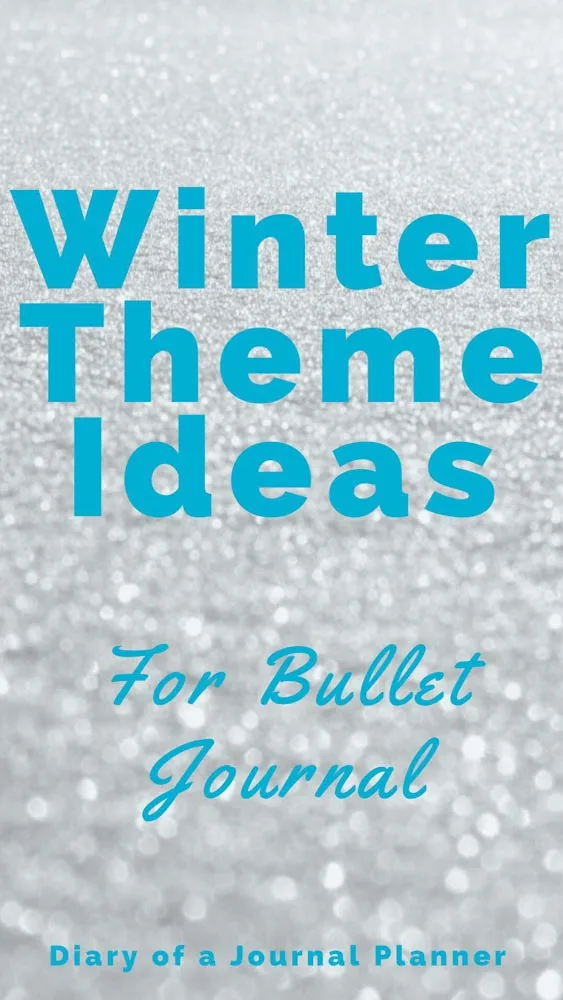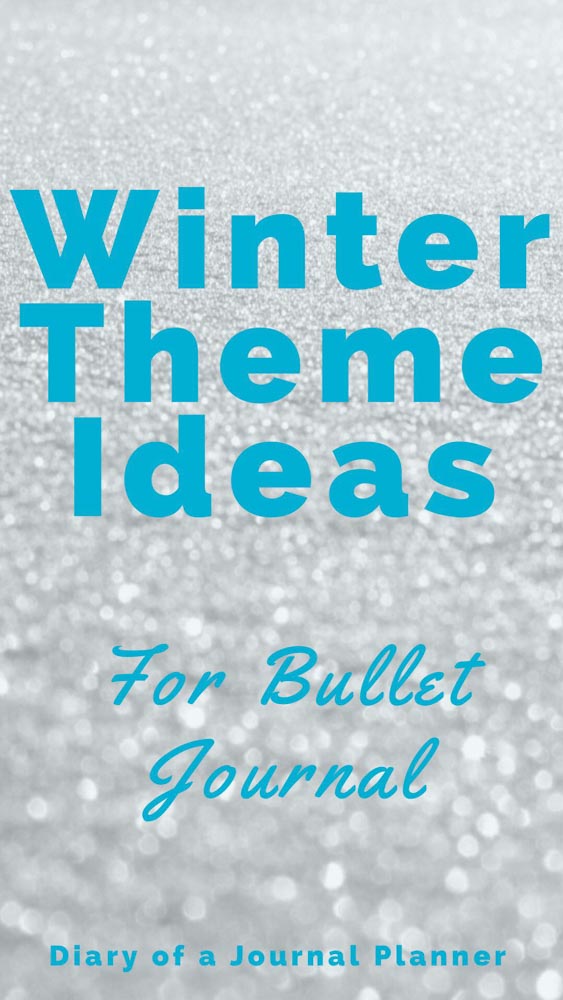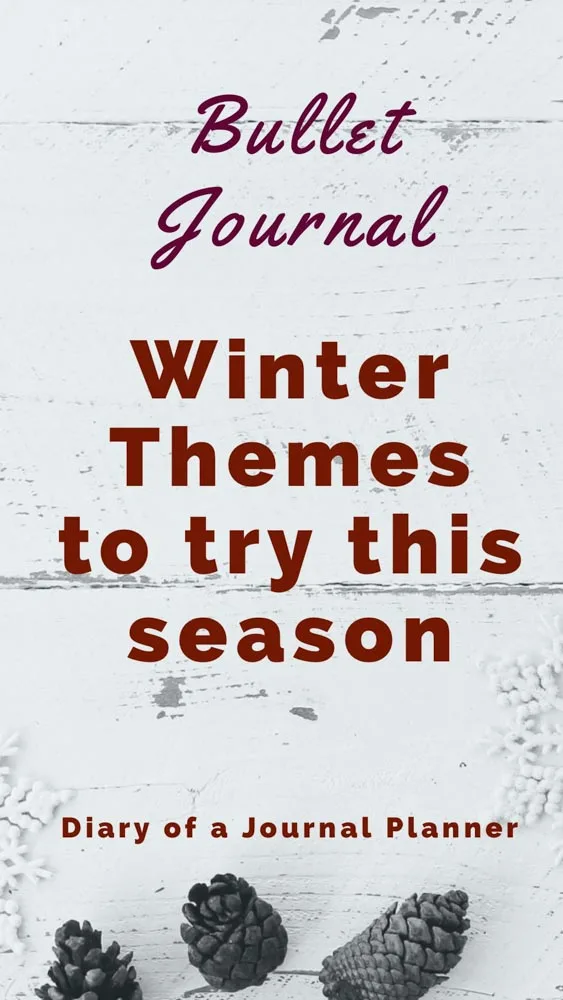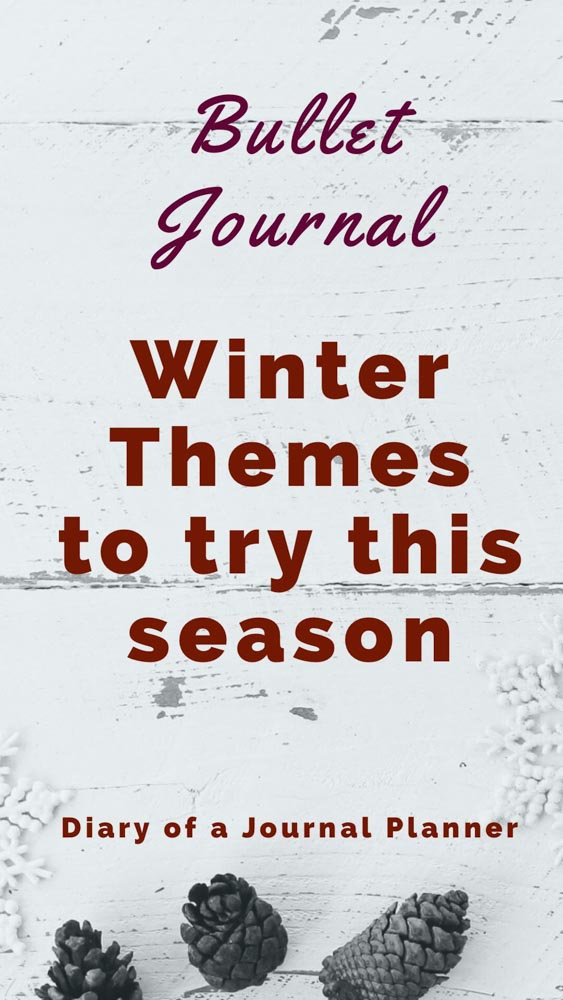 Bullet Journal Winter