Gifts for bullet journal lovers
Looking for bullet journal gift ideas to give to a friend, family member, or yourself? You came to the right place! In this post, I will share over 50 gifts for journal lovers that will make your planner self or friend super happy! Indulge now and get these amazing bujo gifts!
I am going to set the record straight here. Every single one of us Bullet Journal fans absolutely loves receiving anything to do with our obsession. We never have enough bujo stationery!
Bullet journal fanatics get excited about a pretty new notebook gift or a set of amazing new ink pens to decorate their spreads with.
And let's not forget all those exciting embellishments like washi tape, tape dispensers, stickers, and other pretties. Some of us have drawers full of washi tape but we always have room for more.
If you need a gift idea for the bullet journal lover in your life, look no further as I guarantee they will love any of these gorgeous bullet journal gifts.
Or if you want to not so subtly share this on your Facebook or Pinterest so the people in your life get the hint on what gorgeous gifts you want for yourself, go ahead, I won't judge at all.

Notebook Gifts for bullet journalers
A notebook should be the start of a bullet journal gift list.
A Bullet Journal fan can never have enough journals and every time they use it they will think of you.
Here are a few bullet journal notebooks that any planner lover would be ecstatic to receive.
Bullet journal sets are perfect gifts for the beginner bujoer.
It comes with all the basics to get you started so if someone you know really wants to start a bullet journal but doesn't know how to you could gift them a set to help them out.
Here are some super cute sets I found on Amazon:
As you may have seen in my recent post about the best bullet journal supplies, these notebooks are my absolute favorite.
The paper quality is amazing and you will find that pens do not bleed through and there is no ghosting.
Get your Rhodia Notebook here!
Leuchtturm 1917 Notebooks
These gorgeous notebooks are a big deal in the bujo community.
With lots of colors to choose from, ribbon markets, and pockets they are perfect for journals and planners. I love the paper texture and the fact that they have flat-lay binding.
Moleskine Classic Notebook
Moleskine is a classical notebook and is popular among journalists, especially if you prefer a minimalist style.
As an added bonus their hardcovers are ideal for busy people who must take their notebooks everywhere.
Get your Moleskine notebook here!
Journaling gifts for writing
The right pen can take a Bullet Journal from okay to wow! These pens will help make pages that really stand out and look amazing.
Fountain pens are a nice accessory to have. They often cost a little more than the average pen but they are excellent diary gift ideas.
They come in all shapes and sizes for all budgets too.
This is a Retractable Fountain Pen. Such a great idea.
I love the colors this Lamy Safari fountain pen comes in. Lime, Pink, Yellow… you decide.
Click here to get your fountain pens!
Everybody needs some good bullet journal writing pens. I particularly love the Sakura Pigma Microns and the Faber-Castell Pitt Artist fineliners.
Made with archival ink. This ink is waterproof and doesn't bleed through any of the paper I have ever used. Perfect for making those amazing Bullet Journal Doodles.
Check below some amazing non-bleed writing pens for bullet journals.
Get some bullet journal pens now!
Pens for Lettering and Coloring
We all love a little bit of color and trying different mediums to achieve a certain look or feel. There are many colored pens that will make a bujo lover's heart skip a beat.
There are even erasable markers. Perfect for bujo beginners… or those that change their mind sometimes.
Some of my faves are:
Get your colored markers and pens for bullet journal here!
I use highlighters nearly every day in my journal, especially on my Daily Spreads.
They would make a great stocking stuffer for bullet journal lovers.
You cannot go wrong with a set of Stabilo Boss highlighters or the pastel Zebra Mildliners. If you want to learn more about these mildliners, check out my pen review here!
Sharpie has a nice colorful set of non-smudgy highlighters too and there is even a erasable version from Pilot.
I love these beautiful pastel highlighters.
Gift a Bullet Journal Book
Filled full of bullet journal tips and hacks, tutorials, how-to's, and more. A Bullet Journal book makes a wonderful gift.
'The Bullet Journal Method: Track the Past, Order the Present, Design the Future' is where it all began. Author Ryder Carroll explains the method so this is a great book that every journaler should have on their bookshelf.
Some other books that you might want to have are:
This book is a wonderful way to help improve your lettering and handwriting.
If you know someone that is looking to improve their penmanship knowledge so the book below will be a great present to give!
Bullet Journal Stationery Gifts
There are so many great accessories that help take a Bullet Journal to the next level of amazing.
Think Washi Tape, Stencils, bullet journal stickers, and more.
Think about the themes, color combinations, and passions of the person you are buying for and you can't go wrong.
Because you can never have enough Washi Tape as you can see from my post with over 40 different ways to use washi tape in a bullet journal.
Washi tape rolls also make great stocking stuffers because they are inexpensive and come in so many designs.
My readers LOVE these tapes here:
The sky is really the limit when it comes to designs but these are a few of the best bullet journal stickers.
Some sets come with over 1000 stickers for Bullet Journals, with daily, weekly and monthly stickers. I love these watercolor and brushstroke stickers.
And how cute are these Catcus Stickers!?
Check some of my fave bullet journal stickers here:
Bullet Journal Accessory Gifts
If the person you are gifting already has everything above listed, it is good to think of accessories that can help them with their journaling.
Below I share some of my favorite accessories for bullet journals.
Bullet Journal Stencil sets are an easy way to make pages and spreads look amazing.
They are perfect for bullet journal banners and headers and to decorate dailies, weeklies, or monthly pages. Some are stainless steel stencils and will last for years!
Find here some of the most popular stencils for bullet journals:
Another great little accessory for those who use a notebook that does not feature a pen loop holder.
These adhesive loops can be added to any journal.
Bullet Journal Tool gifts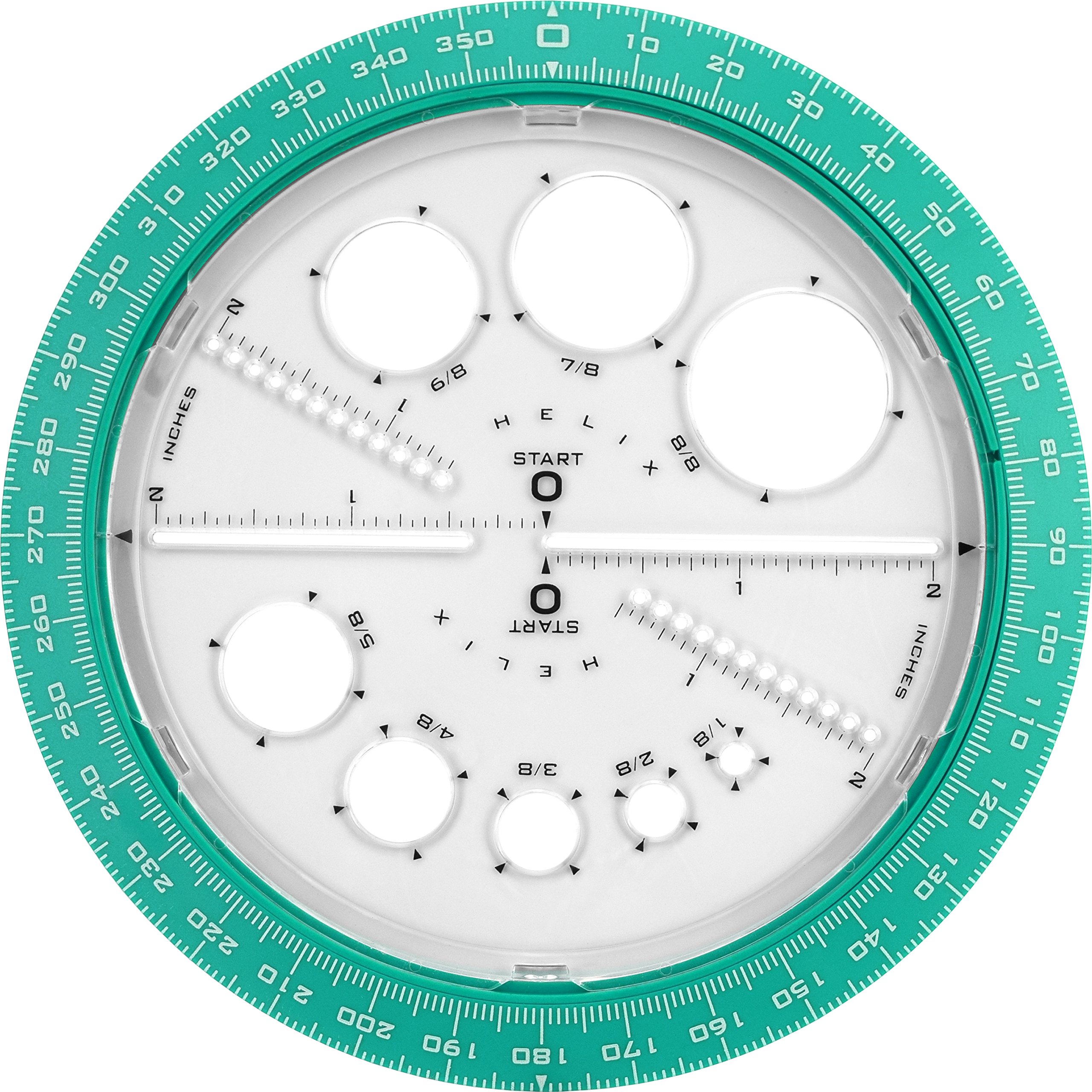 Never have to draw around a cup (plate, candle, child's toy) again to get the perfect circle because this gorgeous will last for years.
The Helix is a super popular item but you can also use other kinds of rulers to make your spreads with.
The products below are all great ideas. You can make many different products and your habit trackers will look amazing!
Most people use a ruler to set up their bujo spreads. The problem is that most rulers don't fit in a pencil pouch.
Here is where this folding ruler comes in handy! Trust me, you probably don't know how much you need this in your life until you have one.
There are other types of rulers that work well with a bullet journal too:
Gifts for Bullet Journal Supply organization
As you may have noticed if you live with a bujo fan… There is a lot of stationery and accessories.
Why not help them organize their bullet journal supplies with these great gifts?
This will make it easier for any washi tape addict to keep their supplies organized.
A few of my favorite washi tape dispensers are:
Once you get over a few rolls of washi tape you have got to find creative solutions to keep it all organized and stored.
These washi tape storage and cases are great for that!
Marker Storage and Organizer
These storage spaces are brilliant to keep all colors of your pens and markers visible.
Check these amazing products here:
This case here is by FAR the most popular product among my readers when it comes to case for planner supplies.
Let's you get all the goods in an organized manner and take them with you, plus it holds over 200 pencils and pens.
Perfect for traveling and keeping your travel journal looking amazing.
Here are some best sellers from Amazon:
A planner pouch is great for when you are traveling or even just to keep your planner handy in your handbag.
Bullet Journal Gifts They Will Love
These gifts are a little something extra for people that love to journal.
This amazing little device lets you print photo's directly from your smartphone onto sticky-backed paper.
Perfect for adding photos to your Bullet Journal.
Unique Gifts For Bullet Journal Fans
Looking for something that is extra special. I guarantee these beautiful stationery gifts will get your Bullet Journal fan's heart fluttering.
Special edition notebooks
Nothing says you care more than a special edition, especially if it is a theme they love.
Get a Special Edition Notebook here!
This set is almost too pretty to use but imagine all the beautiful lettering and fonts you can create with this.
End up getting this as a gift for yourself? No judgment here… In fact, why not go check out our great post on Bullet Journal Fonts so you can try it out?
Perfect for the creative bullet journalists out there who want to try different fonts and make artsy spreads.
---
I hope you loved this bullet journal gift guide.
Let me know if you think there is something else you would love to have added to this list and don't forget to Pin the post so you can drop those subtle… or not-so-subtle hints to your loved ones.
PIN FOR LATER!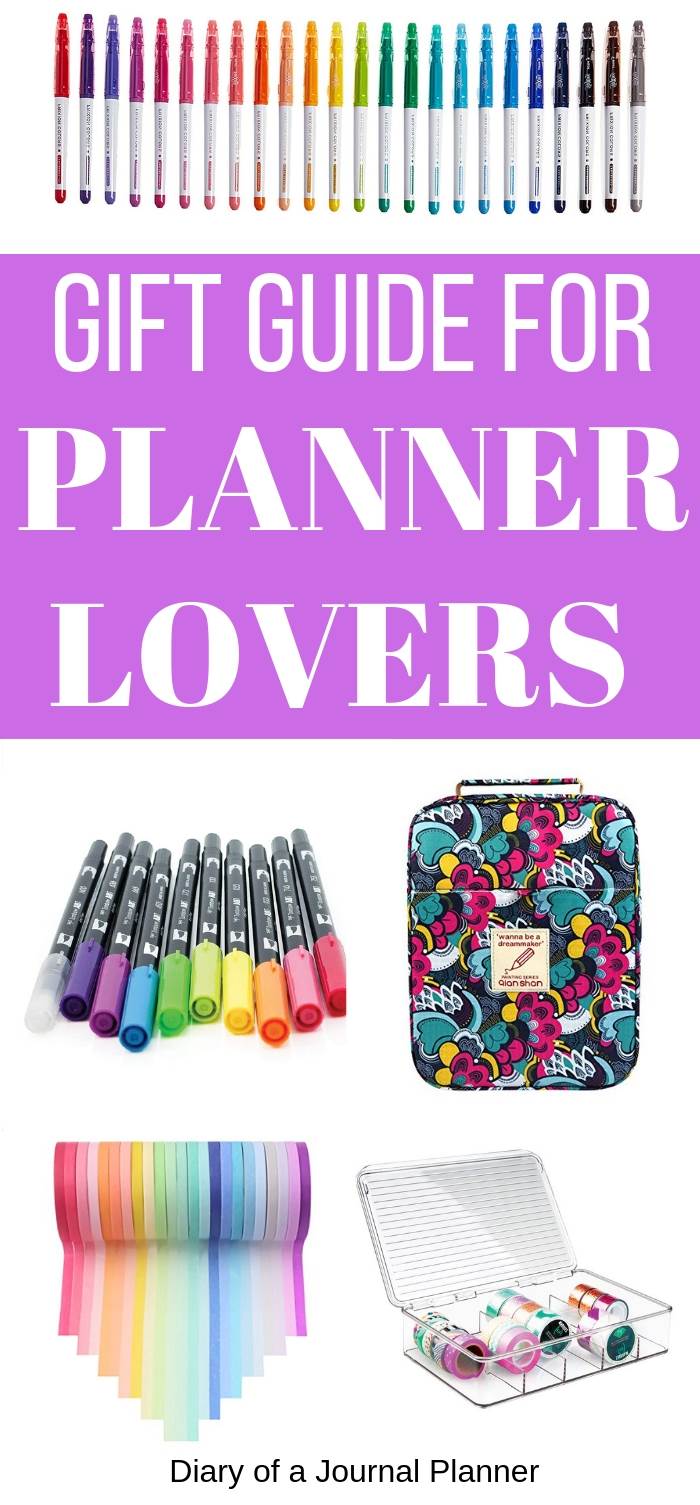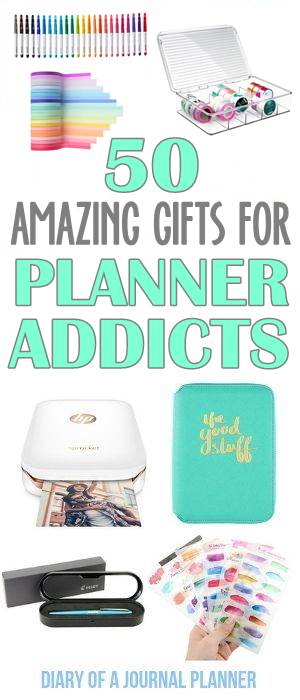 Bullet journal gift ideas page