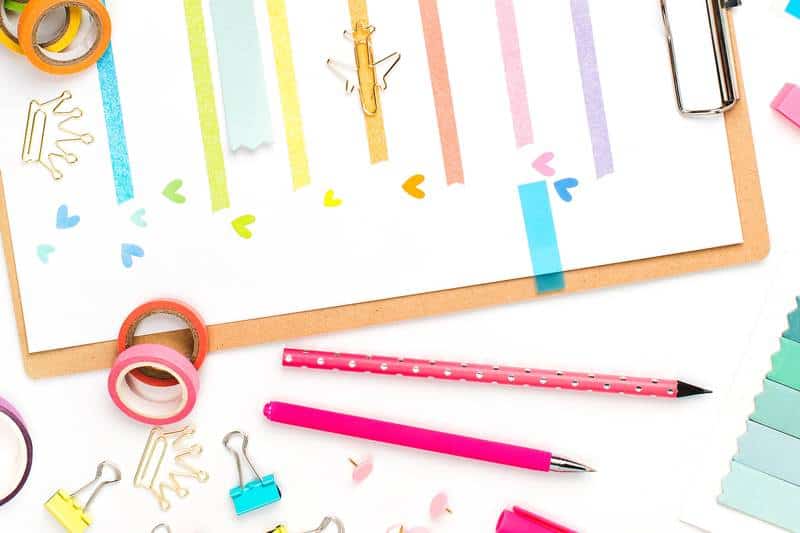 Bullet Journal Must Haves
Discover The Best Bullet Journal Accessories To Create Amazing Spreads and Layouts in your journal.
Over our posts, we have shared some of our favorite basic Bullet Journal supplies. We all know that all you need to start Bullet Journaling is a good quality notebook and pen.
But if you really want to make a journal that is unique and special you are going to need a few bullet journal accessories.
We have collected some of our favorite Bullet Journal accessories that are really going to take your bujo spreads and layouts from okay to WOW!
The best part? You can order all these supplies online at Amazon! So you don't need to go hunting from store to store finding just the right bujo accessories.
Let's get creative!
The Best Bullet Journal Accessories
Remember these are not necessary supplies ( although they are super fun to collect ), but extras that you can use to create beautiful Bujo pages.
Have a think about what sort of layouts you want to create and how you can go about making them.
These are some accessories that we use on nearly every page of our Bullet Journal, and a few that we only use sparingly but still couldn't live without.
Colored Pens For Bullet Journal
There are so many choices for colored markers for Bullet Journals! We have covered all the best pens for Bullet journals here. Make sure you head over and take a read to find out which markers to add to your collection.
This set is just one of our favs. Colored pens really bring your Bujo to life and can be used in so many ways for layouts and spreads.
We prefer to use a narrow bujo ruler so we don't smudge lines we have already created.
This cork based ruler is fantastic as it wont slip and is small enough to carry around with you too.
Whiteout or correctional tape is a good thing to have on hand. None of us are perfect and I know, I often make mistakes. This tape is great if you want to cover them up and go over them.
Make mistakes all the time too? We have a whole post on how to fix mistakes in your Bullet Journal here.
If you often stick things in your journal like photos or notes then this is a great bullet journal accessory to have. No more messy glue that goes through your page. These also have refills which are great for your budget and the environment.
If your journal does not come with a pen loop then buying one is a really good idea. Having your favorite bujo pen always with your journal not only saves you time looking for a pen but if your house is anything like mine, it stops other family members from borrowing them and never returning them. This is one of the cheapest but most useful diary accessories!
I always plan out my journal layouts with a pencil before committing with a pen ( did I mention I make lots of mistakes? ). It's nice to be able to change things around and play a bit before I actually create my bullet journal spreads. And to practice Headers and Banners before I use color. I love Bic Mechanical Pencil as you always have a sharp point for neat lines and header outlines.
Getting the best eraser is a must. You don't want to be able to see your layout drafts!
Journaling Accessories
How To Make Circles For Bullet Journal
Yes, I know you can draw around a cup, but it's really nice to create exactly the right size you want, right? It's small so you can carry it with your journal and can do some pretty neat stuff if you want to get your stationery geek on. There are so many ways you can use this handy Bullet Journal tool to create beautiful layouts.
Bullet Journal Page Markers
There are so many ways to mark important pages in your Bujo. You could get gorgeous brass tabs like these, page flags, wire binder clipswire binder clips, or even paper clips
There are soooooo many options for bujo stencils. You can look around and buy the exact ones to suit your style and needs, or even create DIY stencils. This little set is ideal for a basic set though as it has days of the week stencils, banners, and lots more.
If you have a layout or page you create regularly why not consider bujo stamps? You could get a Bullet Journal month stamp…or some pretty decorative stamps to brighten up any of your bullet journal pages. It is easy to change the look of these stamps by using different colored ink.
Stickers are a great way to brighten up a bujo page. You can pick any theme and create a layout that looks amazing. You can also get stickers for weekly logs, monthly layouts, and to-do lists. If you don't feel very artistic or are short on time, they are a must-have Bullet Journal accessory.
Okay, we have to admit to both being a little addicted to Washi Tape. We have a whole post on washi tape for Bullet Journal that has some great suggestions on the best washi tape for bujo.
From date washi tape, and time blocking washi to checkboxes and more. Of course, then there is just the really pretty washi you want to make your journal pages beautiful.
You can also get some gorgeous washi tape on Etsy. Find our favorite Etsy stores for washi tape here.
Washi Tape Organizer & Dispenser
Not technically a Bullet journal tool, but I know if you are anything like us you are going to end up with a pretty extensive washi tape collection. Don't let the habit get on top of you and keep you washi tape neat and tidy from the start.
One tool that is also super useful is a washi tape dispenser. This saves you so much time and effort. You can find the perfect one to suit your desk or workspace here.
Since we are talking about keeping Bullet Journal supplies organized, an organizer or planner storage case is a great idea. They are a case that holds your Bullet journal and a few basic supplies like a writing pen, ruler, circle maker, and colored pens.
Post It Notes For Bullet Journal
Sticky notes are brilliant for your journal. Create shopping lists, reminders, to-do notes, and lots more. then just remove them when you have completed the task. They are also an easy way to add more room on a page for notes or make important information stand out.
If you aren't great at free drawing, graphite paper is the answer. Such an easy way to trace then transfer designs, drawings, and maps into your journal.
Use these small and portable scissors for cutting out designs, paperwork, or washi tape.
Stationery Storage
Now you have all these amazing Bullet Journal accessories, where are you going to put them! We have a cool upcycle desk storage project for all your bullet journal supplies.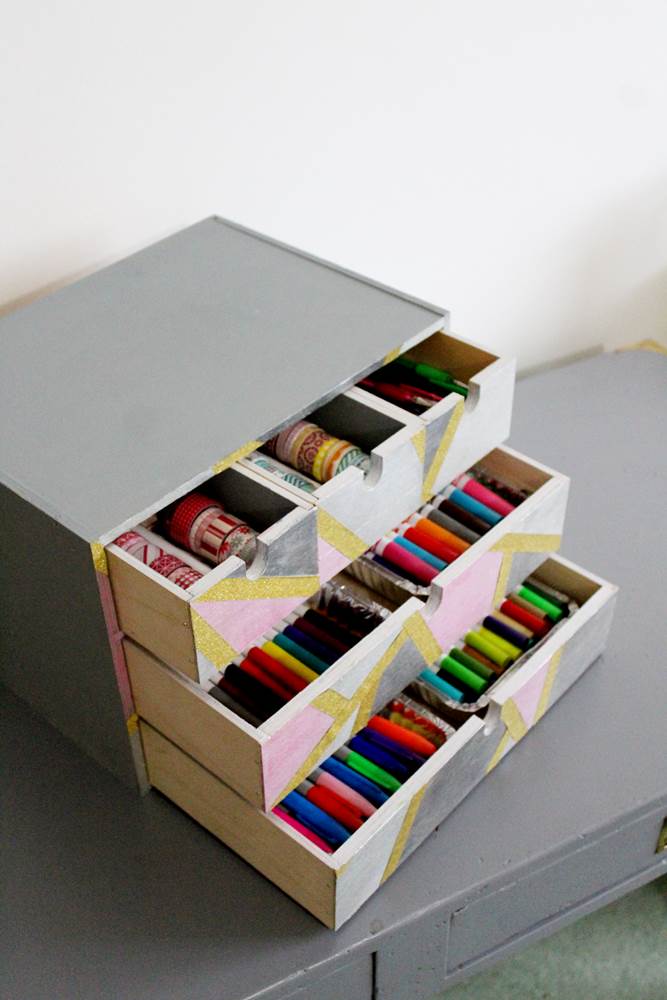 Did we miss any of your must-have Bullet Journal accessories? Make sure you share them in the comments so we can add them.
PIN FOR LATER!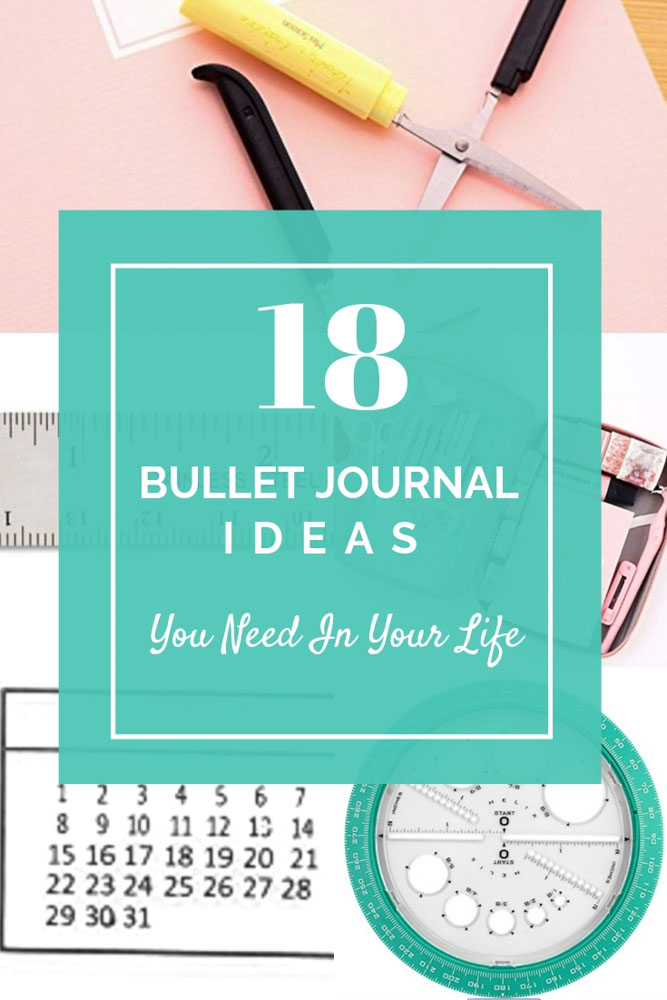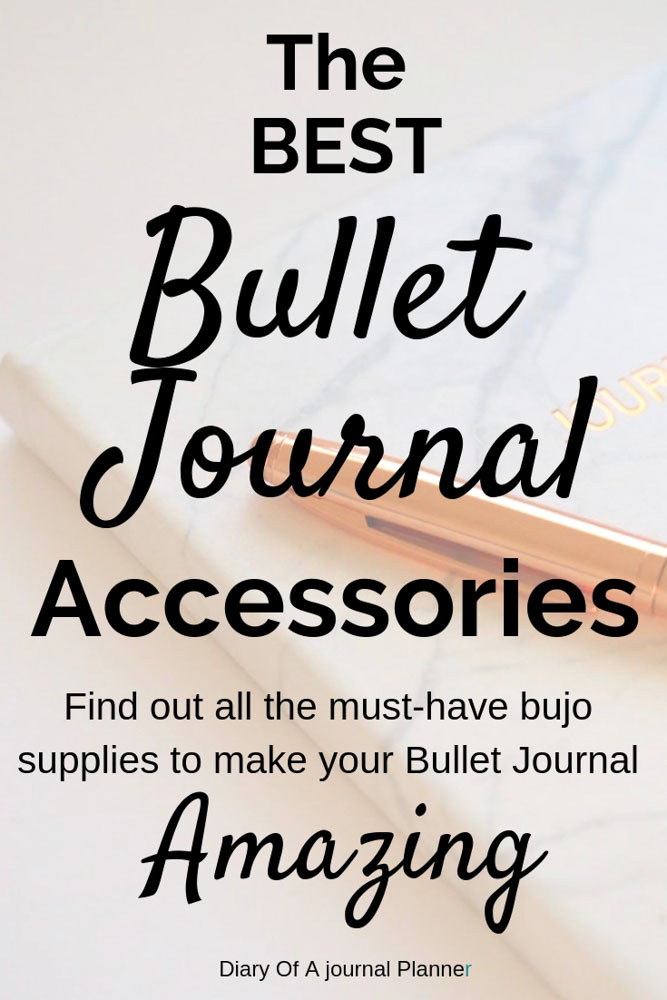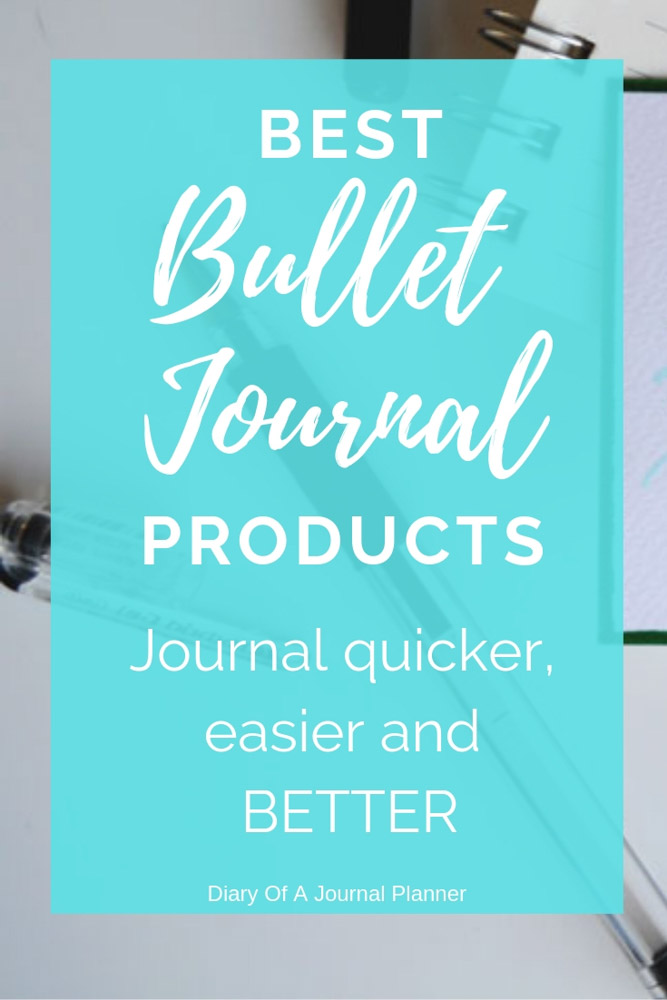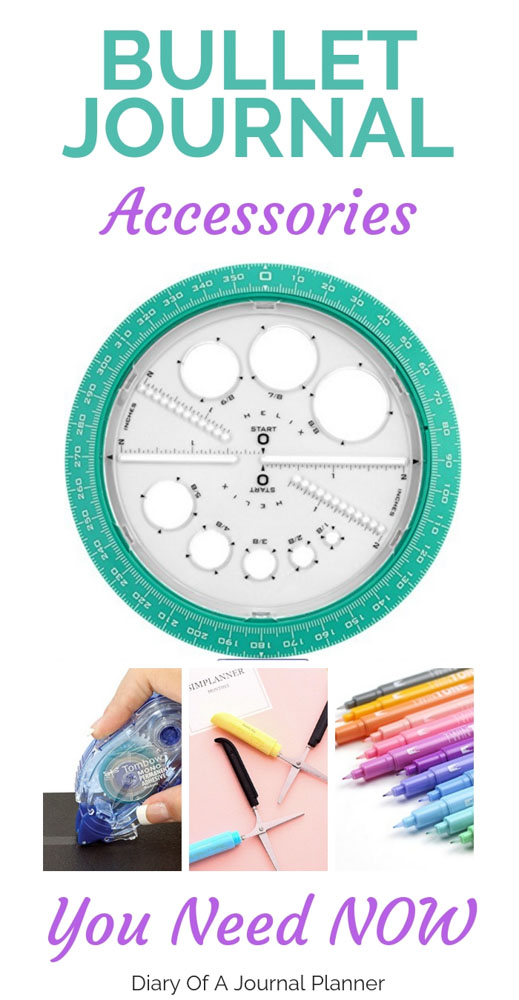 Bullet Journal Gadgets