Best Bullet Journal blogs 2023
Before we started our own bullet journal blog Diary of a Journal Planner we learned a lot from other blogs. In this post, I am sharing some of the best personal journal blogs on the internet.
The bullet journal method has always inspired us as a way to easily combine productive planning with journaling.
We are big fans of using our bullet journal with diary pages, to not only stay on top of our everyday tasks but also to use our notebooks as a creative outlet for writing and art journaling.
As you will see below in our bullet journal blog examples, all the websites use the bullet journal or planning method in a different way.
Some are focused on bullet journal artwork, watercolor, and decoration, others are minimalist bullet journal blogs, focusing on the planning method.
Whatever your style is I am sure you will find great resources in our bullet journal and planner blog list below to inspire your bullet journal addiction further!
So get the bullet journal notebook, check some of the sites below and get happy journaling!
Planning & Bullet Journal Bloggers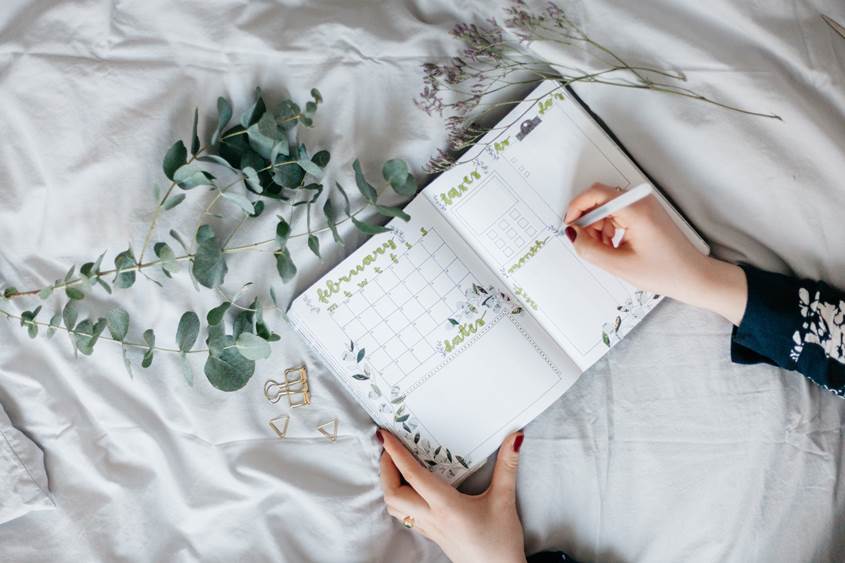 Check out the blogs below to learn how to bullet journal, what are supplies you need to set up a bujo, and also to find plenty of bullet journal inspiration pages.
Rose is a bullet journalist from New Zealand who has fantastic watercolor skills making absolutely gorgeous pages.
She has a bullet journal youtube channel where she shares how-to videos every week with step-by-step instructions to help you replicate some of her gorgeous spreads using a variety of bullet journal supplies.
Click here to learn more about Rose and her Website!
Whitney is a great teacher of all things bullet journaling, in fact, she has an awesome Journal You course with all the journaling tips you can possibly need.
Kirs and I at Diary of a Journal planner are guest teachers too! Click here to join the course and learn everything you need to know from bullet journal experts!
She has another great free course for bujo beginners and you can find more info here.
Beyond these courses, Whitney's site is full of great resources and her shop has some cool bullet journal printables too.
Check out her website here!
Erin from the Petite Planner has stunning journal pages which she shares in her on her Instagram account too to help others create confidence and make a journal that they love.
On her site, you will find amazing resources teaching you how to use the bullet journal system to achieve goals as well as using it for a creative outlet.
Check Erin's site here.
Megan at Page Flutter also shares several tips about art journaling, creative living, supplies, and many other resources to inspire you to use creativity in your everyday life.
On her site, you will find plenty of content for all things reading, writing, and journaling.
To learn more Megan visit her site here.
Shelby bullet journal is called Little Coffee Fox blog.
On her site, you will find resources to build a productive lifestyle.
The posts about bullet journaling, digital planning, water coloring, and hand lettering are perfect if you want to learn how to enjoy life with purpose and creativity.
Click here to check the website.
Tiny Ray of Sunshine blog
I love how Tiny Ray of Sunshine articles are so in-depth with explanation!
Kim is the blogger behind this great site and she has been bullet journaling for 5 years!
On her site, you also find the popular 100 days of bujo ideas, insights, and advice for beginners and experienced bullet journalists.
Click here to learn more about Kim and her site.
Sheena is the blogger behind Sheena of the Journal.
She is a bullet journal enthusiast who likes to write about better ways to organize your family life and yourself.
Sheena bujo pages are beautiful with plenty of gorgeous bullet journal fonts and hand-lettering.
Click here for more!
Life is messy and brilliant
Jennifer is the dace behind Life is Messy and Brilliant.
On this creative blog, she shares tips about bullet journaling, creative digital planning, and free printables.
Jennifer also has amazing products for your digital bujo in her shop.
Find out more here!
Bujo Blogs, Time Management & Personal Development Sites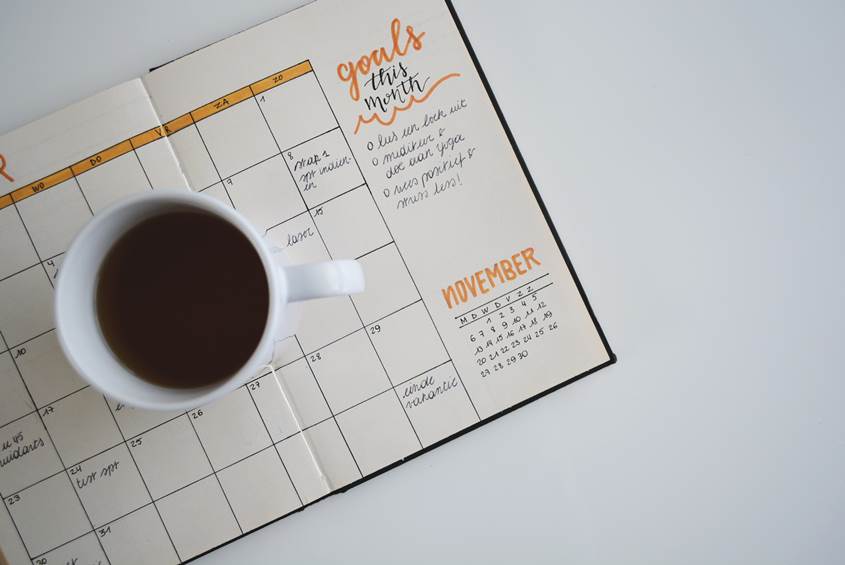 Here I share all blogs that take bullet journaling to a next level helping you with productivity, self-development, self-care and tools to help you achieve your goals.
Rachel is the writer behind Planning Mindfully. She is all about helping you design a life full of intentions.
Rachel shares tips to improve time management skills and also personal development, all in conjunction with the bullet journal method.
Find out more about Rachel and her site here!
Gemma at The Goal Chaser write about personal development, inspiration, and bullet journal. I love the inspiration quote sections in her blog too.
Click here to learn more!
Marlena at A Pen and a Purpose writes about planning an organized life and improving productivity and mindset using tools such as journaling, planning, and setting intentional goals.
More about Marlena and her site here!
Anna is the blogger behind Anja Home.
On her blog, she shares hacks, tips, and advice about bullet journaling, DIY projects, and organization to help you avoid overwhelm and become a better, happier, and more organized person.
Click here to learn more!
Christina has a great blog called Square Lime Designs.
She shares the bullet journaling passion like many of us and has plenty of resources to help you with time management, organization, and also an Etsy shop with cute designs and a course to help you improve your handwriting!
She also hosts handwriting bullet journal challenges.
Find out more on her site here!
Elizabeth is the writer and bujo journalist behind Elizabeth journals, formally Jihi Elephant. Here you will find lots of organizational tips and tricks, bullet journaling inspiration, printable planning pages, and tools for a positive lifestyle.
You can find out more about it here.
Creative Bullet Journaling Blogs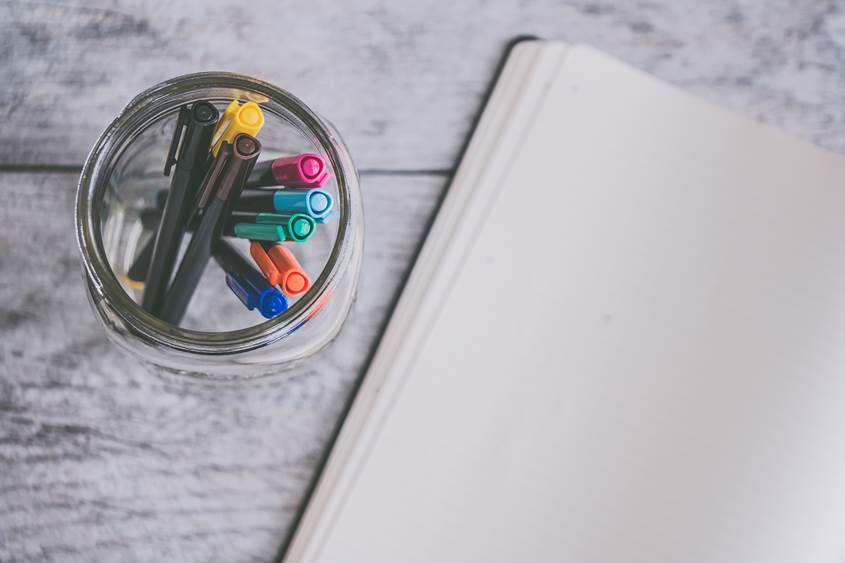 It is no secret that we love Creative Journaling and have used our bullet journal as a creative outlet since day.
But if you feel overwhelmed about how to use your journal in an artistic way you will find these blogs below to be a great source of inspiration and tricks.
So read on for some of the best journal blogs and super creative sites.
Nicola is the blogger behind My Inner Creative. She has a gorgeous instagram account and shares many round-up type inspiration posts to help you decorate your notebook.
From zentangle bullet journal themes to cupcakes, you will find many different ideas on her site.
Check it out here!
Jessica is the blogger behind Pretty prints and papers.
From her site, it is easy to see that she is a huge enthusiast for creative journaling, calligraphy, and lettering.
She has great resources for you if you want to get started with lettering, with free templates and a youtube channel full of helpful videos.
Find out more about Jessica and her site here.
Nancy from Sweet Plan It has a site full of resources for creative souls. She has plenty of bullet journal doodle ideas, lettering, and spreads for your notebook.
Click here to check her site!
Megan at Compass and Ink is your go-to place for resources about junk journals and how to make beautiful notebooks, journals, and recipe binders.
She also writes about bullet journaling and travel journaling with lots of ideas to combine journaling and creativity.
Minimalist bullet journal websites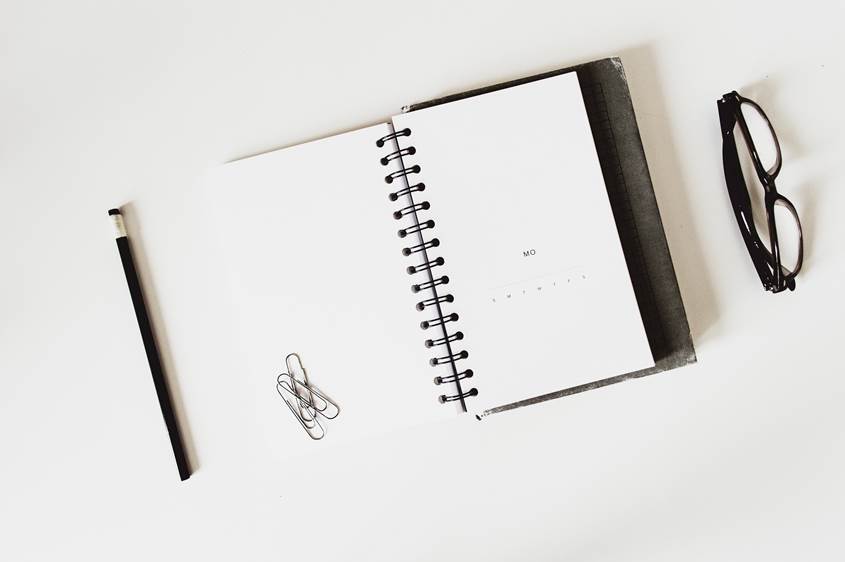 You may prefer focusing on the bullet journal method to the artistic side of it. And that is a great idea!
In fact, I always suggest that bullet journal beginners start with clear and simple minimalist spreads to avoid feeling overwhelmed. These bloggers below have great resources for minimalist journals.
Shannon is the blogger behind Wellella (such a cool name, eh?).
She is one of my virtual blogging buddies and has helped me many times with blogging tech problems!
Apart from having amazing code skills Shannon also creates gorgeous printables with a clean style that is perfect for any minimalist and productive person!
Check her site here!
Claire from Minimal Plan is a French minimal bullet journalist, who shares her best organization tips using the bullet journal method. You will also find tips to stop procrastination, be productive and manage your personal life.
You can learn more here!
Cindy is the blogger behind Plan Another day. She shares tips and tricks on how to stay organized and on track of your life using a bullet journal system with clean minimalist spreads. In her blog, you will also find planning tips and creative journaling ideas.
You can check her site out here!
Jestine has a blog full of tips on how to use the bullet journal system if you are a beginner but she also shares great resources about fountain journal pens. She loves everything analog and is a true inspiration for anyone that wants to get their life organized with only a pen and paper.
More about her site here!
Planner bloggers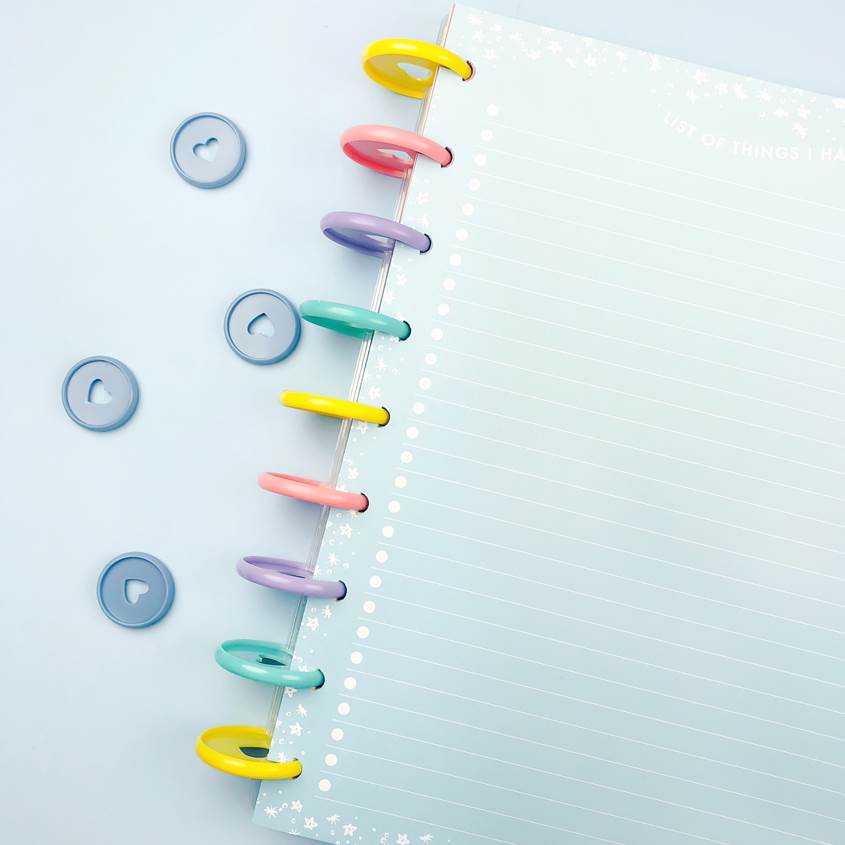 If you prefer using a planner or a combination of a planner and a bullet journal, you will find great resources in the blogs below.
Tracey is the writer behind Space + Quiet blog. It is a go-to place if you don't know anything about using a planner as an organization tool or feel overwhelmed about planning in general. In the blog, you will find practical tips and printables to make your planning easier.
More about it here!
Many bullet journalists prefer using a bullet journal to a planner because you are able to customize your pages in whatever way you want. 101 planners allow you to customize and print planner pages so that you can build your perfect bullet journal online.
More on their site here.
Rachel is the blogger behind All About Planners. On her site, you can learn how to make planner printables and stickers and many review posts of the most popular planner brands around.
Read more here!
Alejandra has several reviews on the best notebooks, planners, and journals in an attempt to help you find the best planner for you. She also writes about prioritizing work to achieve your goals faster and manage time.
Bullet Journal and Planner Youtube Channels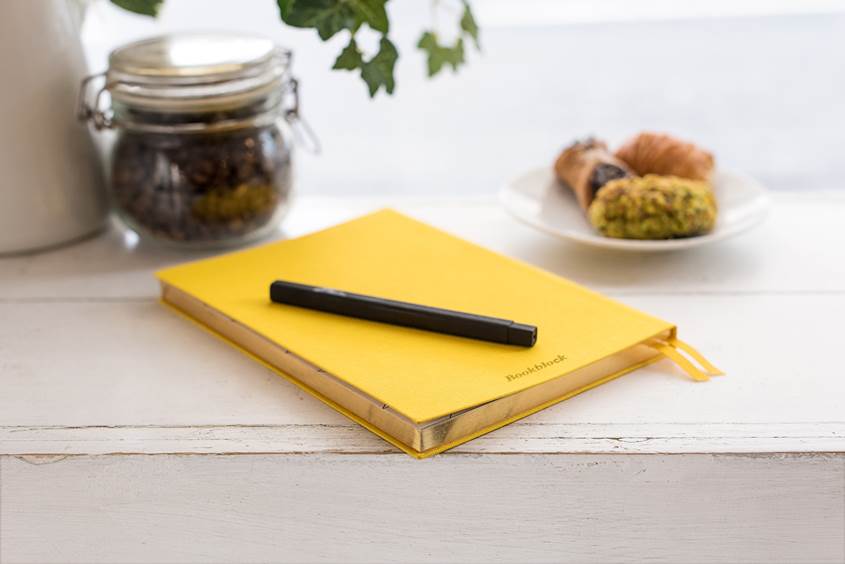 In this part, I am sharing with you a list of bullet journal bloggers that have a strong youtube channel. So if you prefer learning by watching a video you will most definitely enjoy these bloggers below:
Christina from My Life in a Bullet has a great bullet journal channel with several tutorial videos, including bujo layout and DIY supply organizer.
Check it out here!
Here you will find many Plan-with-me videos and how-to practical tips too.
She has many how-to videos using a Midori bullet journal, so if you have questions about bullet journal vs traveler's notebook you can check her videos and see how she decorates it.
Click here to check her channel.
Check this account out for beautiful bullet journal spread tutorials, Plan with me and Paint with Me videos.
You can find out more here!
This is a very popular channel. Amanda shares tutorials, Plan with me videos, lettering, and supply videos.
Check Amanda's channel here!
Instagram Bullet Journal Accounts to follow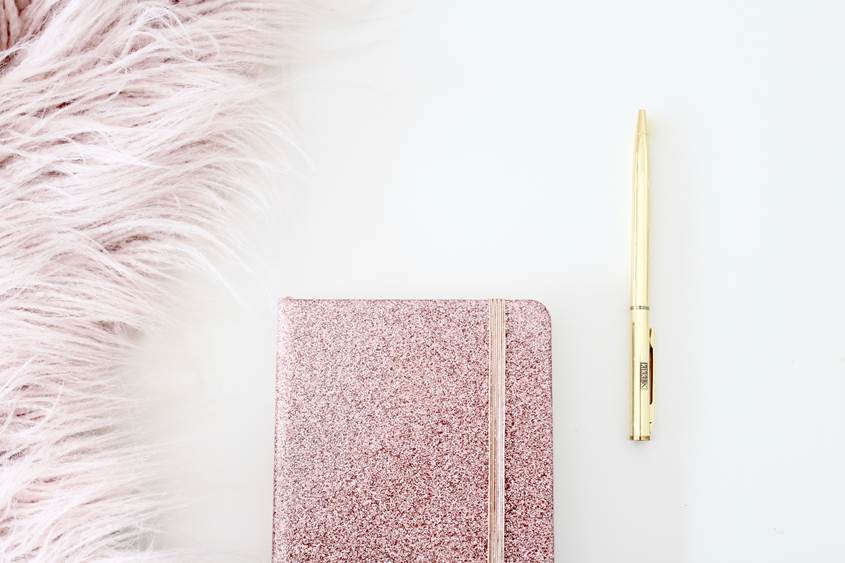 If you are active on Instagram and like to have fresh bujo ideas coming up in your feed you should then check these amazing Instagram accounts below:
Kat is the Blogger behind Zen of Planning and the Instagram account for Show Me Your Planner. She shares many bujo journals and weekly spreads in this account.
For a chance to get a feature just use the #showmeyourplanner hashtag.
Check it out here!
In this account, you will find a ton of inspiration for your bujo pages, from spreads to bullet journal doodles.
Check this account here.
A very artistic bullet journalist. She shares beautiful art and spreads in her leather-covered bullet journal notebook.
Click here for more inspiration.
Bible Journaling Bloggers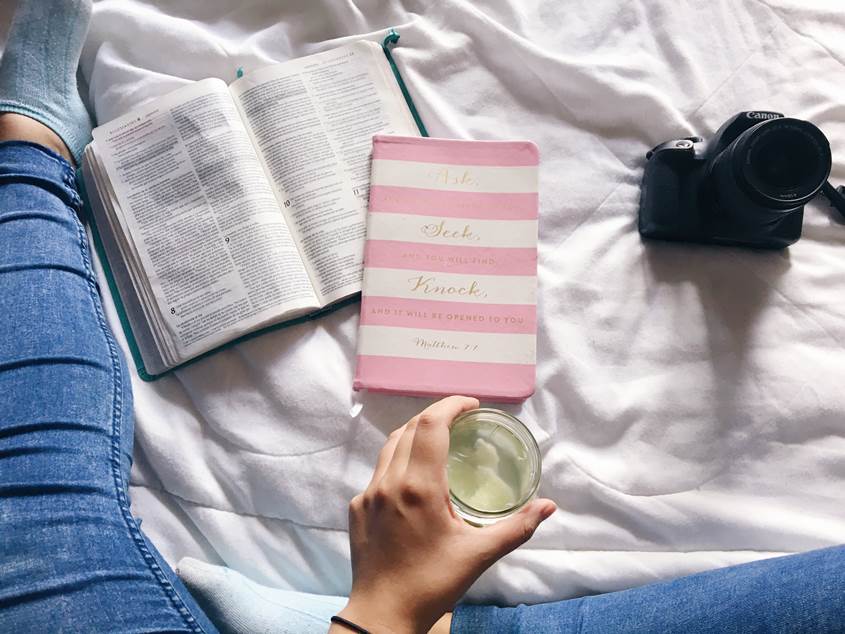 I feel that this list would not be complete without the faith and bible journaling bloggers. It is not really bujo but some of you may enjoy getting inspiration from the ladies below.
Jenna is the face behind Scribbling Grace, a blog that has a lot of tutorials and tips on how to do bible journaling, lettering, and calligraphy.
You can find out more here.
Heather is the designer behind Heather Greenwood's designs. Her blog is full of mixed media art, art worship, and DIY projects, to help you find intention, fulfillment, and joy.
Click here to learn more.
A site full of resources if you want to learn more about the bible and faith journaling.
Check it out here!
---
So as you can see, there is plenty of bullet journaling inspiration out there!
Of course, you can find a lot of resources here on our site too!
I hope this list helps you understand that there are many ways to (bullet) journal or keep an analog planning system that you can adapt to your own needs. There is no need to compare or feel overwhelmed about artistic pages. It is what it means to you that is important, and how you make it work is all up to you!
Let me know in the comments if I am missing someone! And Happy Journaling!
More blog bullet journal posts you will enjoy:
PIN FOR LATER!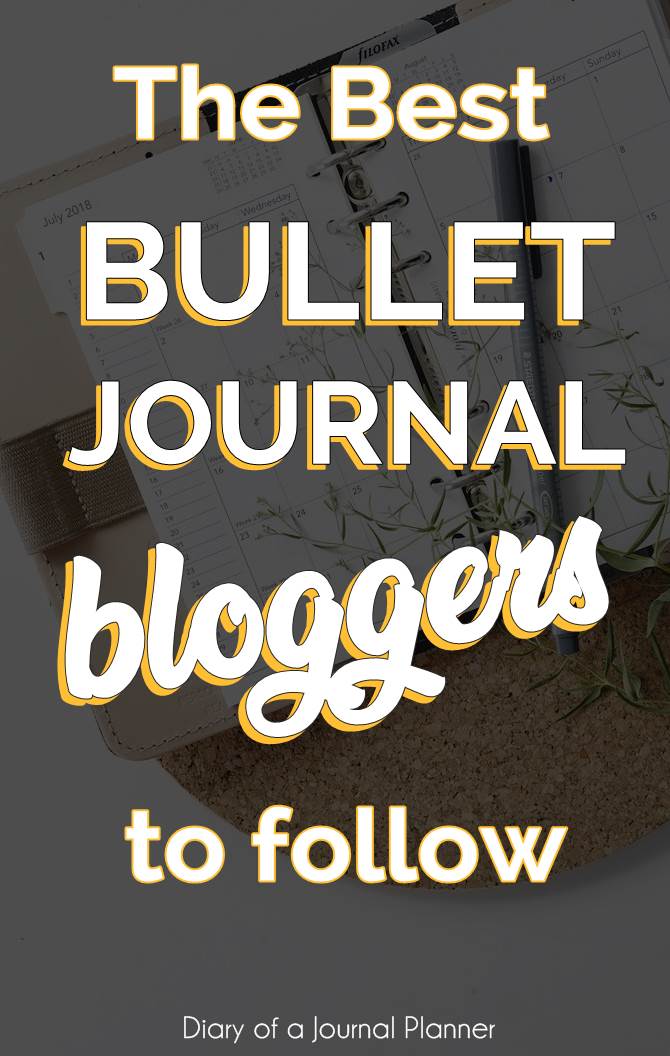 Bullet Journal Planner Bloggers to Follow