Travel Bullet Journal
A Bullet Journal isn't just for organizing your life, It's also great to use as a travel journal and get organized for your next trip. Get our bullet journal ideas to make your vacation amazing!
There are so many things into making your vacation or trip run smoothly!
Planning can start months in advance and it can be easy to forget important information about your trip or things you need to do before you leave.
Make your next vacation a success with these brilliant journal ideas.
What is a Bullet Journal?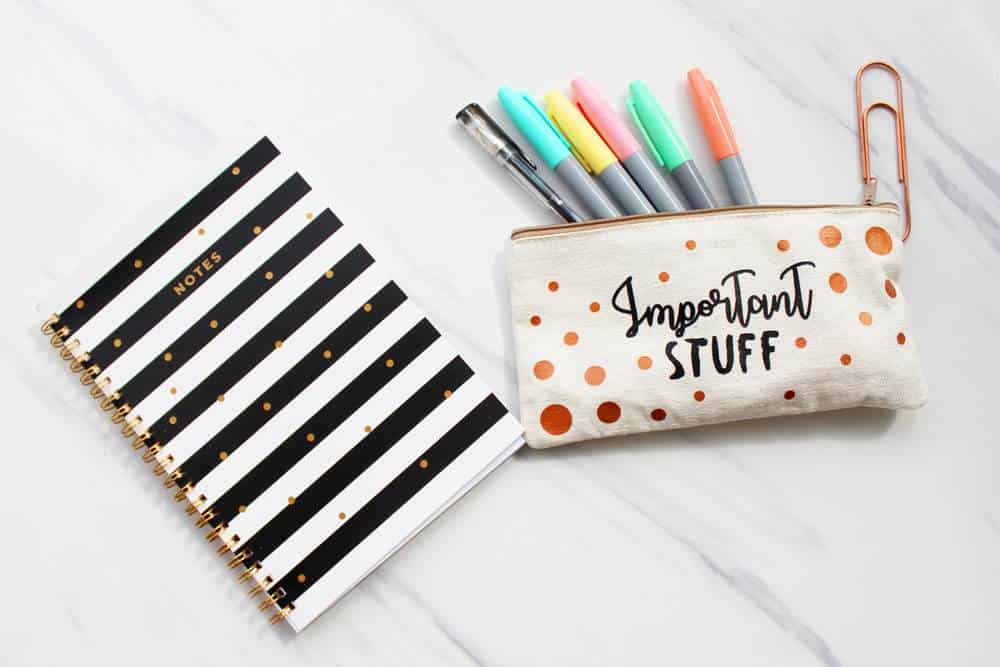 New to Bullet Journaling? Then how to start a bullet journal can seem a little daunting. Luckily we have lots of posts to get you started easily and fast.
Find our helpful post on how to bullet journal.
If you are using a Bullet Journal purely as a Travel Journal then you are going to be using a few different bullet journal pages to a normal setup.
Your collections and pages in your Travel Journal can be made to suit your unique style of travel and even your adventure.
Here are some ideas about what pages will be useful in a travel bullet journal.
Bullet Journal Travel Ideas
I think the best travel journal is a mix between a travel diary and a pre-trip organizer.
Planning for a trip can be very exciting and keeping all those details together with a log of what happens on your adventure is a brilliant way of treasuring every moment and experience about your trip.
Bujo Vision Board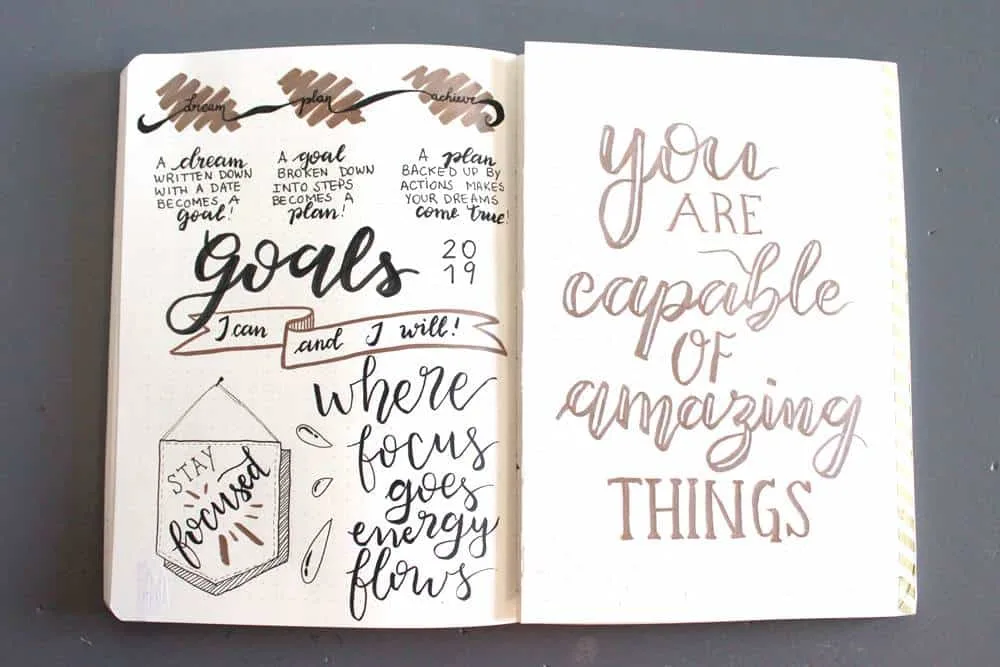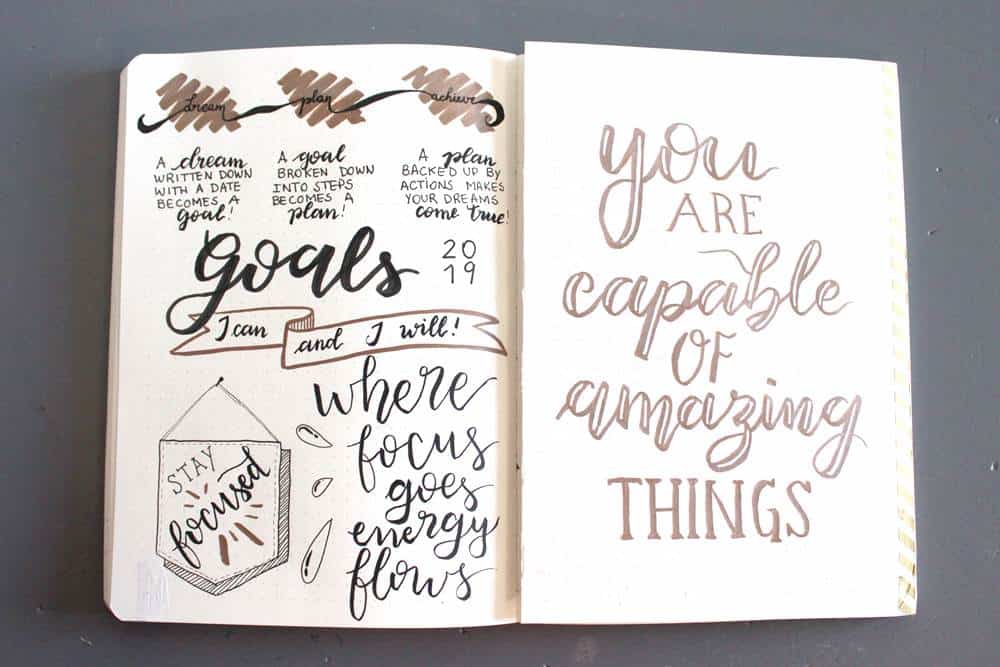 The best way to make dreams and goals happen is to create a vision board.
Having a visual tool to look at whenever you need some motivation to save or get booking flights is a great way to prompt action and keep your goals at the front of your mind.
We show you how to make a Vision board for your Bullet Journal here.
Some ideas on what to put on your board are:
Images of your destination ( you can get these from travel brochures or online)
Words about how your vacation will make you feel
Motivating sayings and travel quotes.
Your goals. So maybe the places you want to visit in your destination, foods you want to try and new experiences you want to have.
Savings Tracker For Bullet Journal
Often one of the first steps for any adventure is saving up to go!
Creating a bujo savings tracker is a great way to keep motivated to get those funds for your trip.
Work out how much you need for your trip then work backward from the date you need those travel funds by to the date you start saving.
Remember to save for:
Flights or transport to your destination
Accommodation
Travel documents you may need like passports or visas
Spending money
Special travel gear you need for the trip ( like hiking boots or a new camera)
Activities you want to do during your trip like tours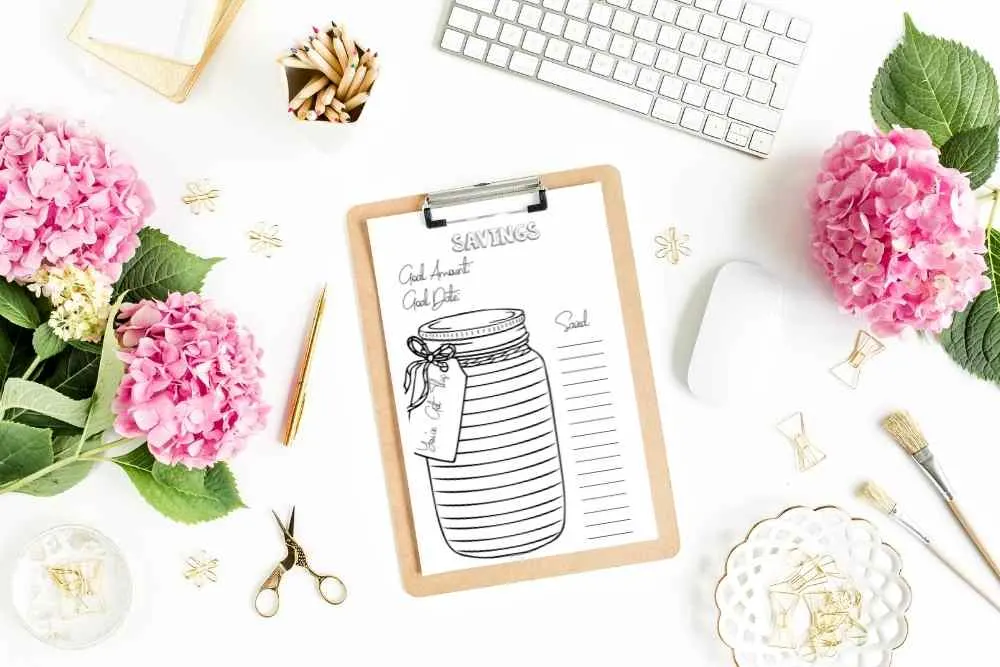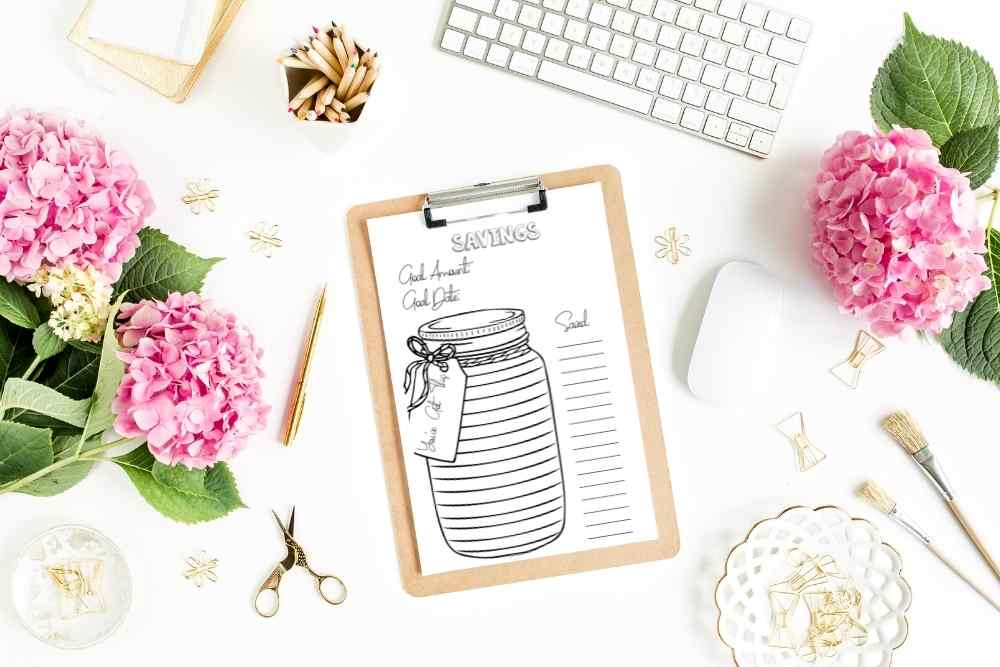 Find Printable Savings Trackers HERE
To-do List For Bujo
Creating an ongoing to-do list is vital for a well-organized vacation. Make sure you leave room to add new tasks as you think of them, as well as the dates they need to be completed.
Make sure all of these tasks are actionable by putting them into your normal bullet journal spreads, such as your daily or weekly, is a great way of making sure you do them all in a timely manner. No mad rush a day or two before you leave!
Some things you may want to add to your vacation to-do list:
Book leave from work
Research and book transport such as flights, buses, airport transfers.
Look up and book accommodation
Find and book any local tours or experiences you want to do
Make sure Passport and any other travel documents are current
Exchange money into local currency or plan a travel card
Create a packing list
Pack
Get travel adapters
Work out how you are going to use your phone overseas. Roaming or local SIM card
Organize for any house or pet sitting you may need
Organize bills that need to be paid while you are away.
Create a Travel Plan
Day Tracker
Keep the excitement and motivation going for your big adventure with a day tracker. Ticking off those days makes waiting for a vacation all the more exciting!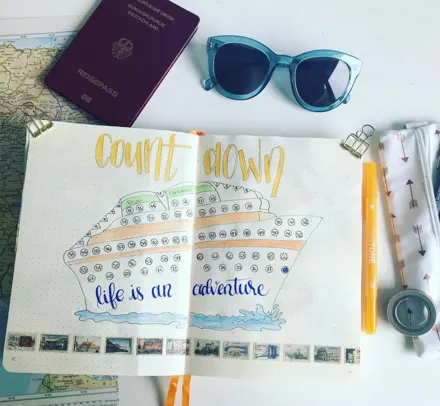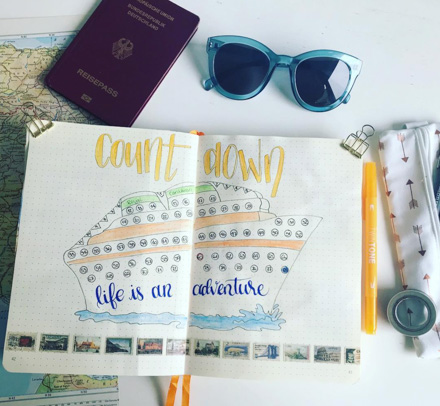 Image by amazinglymarvelous
Travel Plan
A travel plan for Bullet Journal is a great way to quickly overview everything about your trip. Include those things you have research on your to-do list, things you would like to photograph or places you want to visit.
Remember that with all things Bullet Journal, look for inspiration then change and adapt to suit you.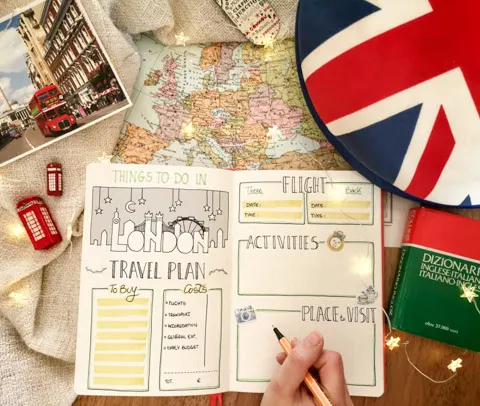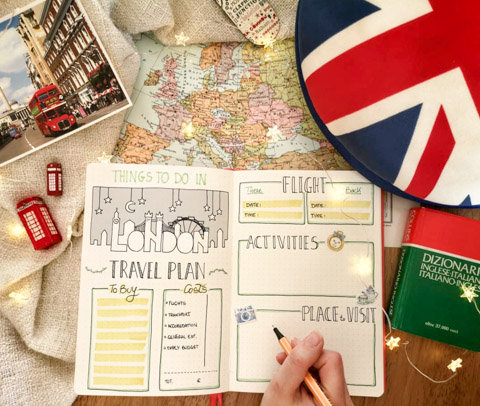 Image by mokachiko
Packing List
One of the easiest ways to make sure you don't overpack is to create a packing list!
Think about where you are going, research what the average temperatures are for the time of year you are going, and consider the activities you will be doing there.
Some tips for packing light are:
Choosing neutral color schemes for your clothing so you can mix and match items
Layer instead of carrying bulky jacks etc
Leave any "might need" items. If you are unsure you will wear heels, leave them behind and instead pack some cute ballet flats that are comfortable for doing city walks and can still be worn for an evening out.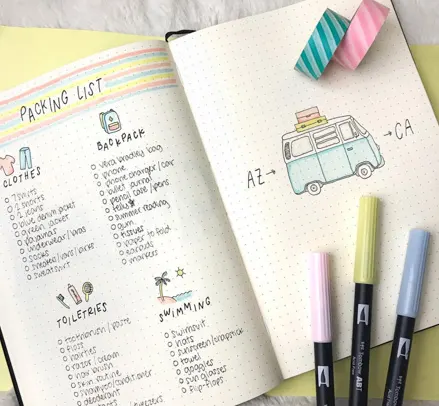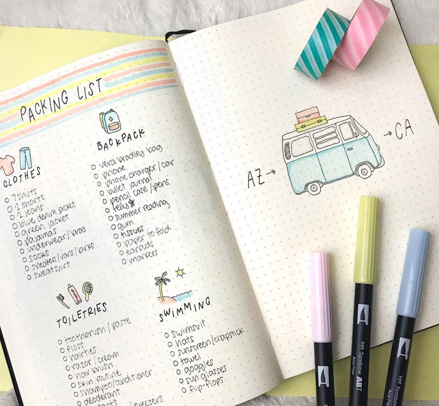 Image by evelligraphy
Travel Information Page
It's easy to lose paperwork and emails with all your flight details, layovers or accommodation. Instead, as you book and confirm details add them to a special Bullet Journal page.
This way you know exactly what time things are, and where you are meant to be.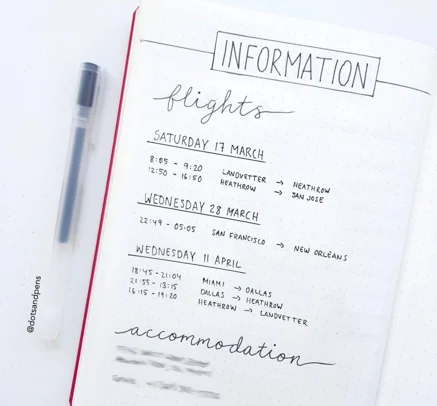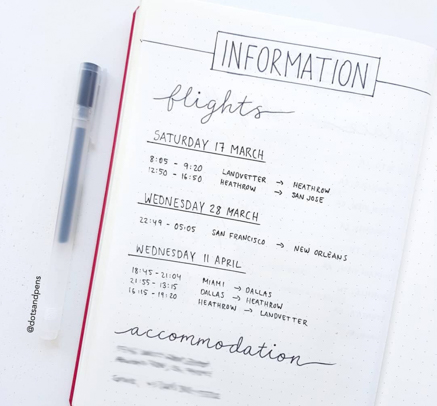 Image by dotsandpens
Bullet Journal Itinerary
Make a simple itinerary so you know when you are doing certain activities or when museums etc are open. Such a great way to make sure you don't miss the things you really want to do and see in a place.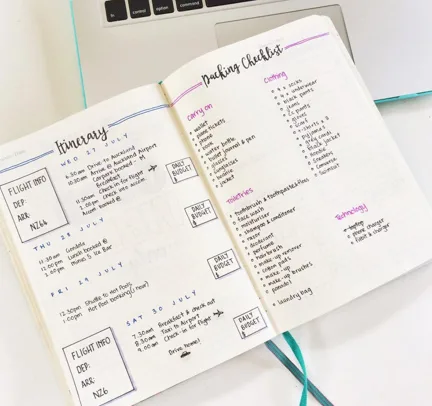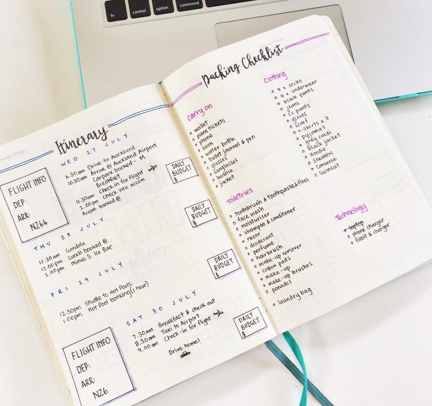 Image by pages2plans
Travel Doodles
An easy way to make your travel journal look amazing is to add some fun travel doodles.
Doodling is great because there are so many easy tutorials that anyone can create them, even if you think you can't draw.
We have some gorgeous travel doodle step-by-step guides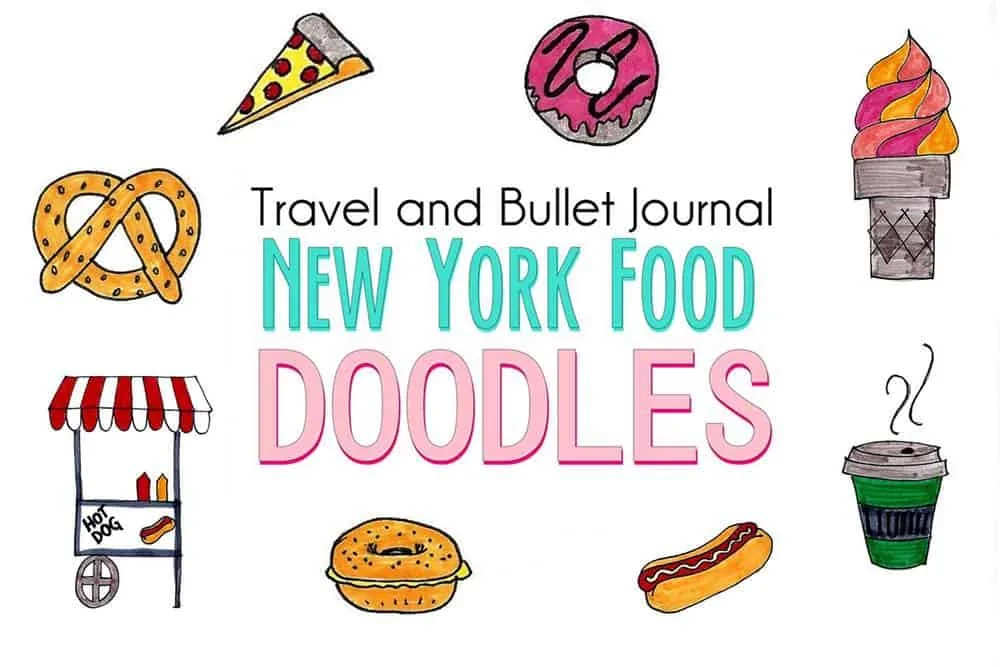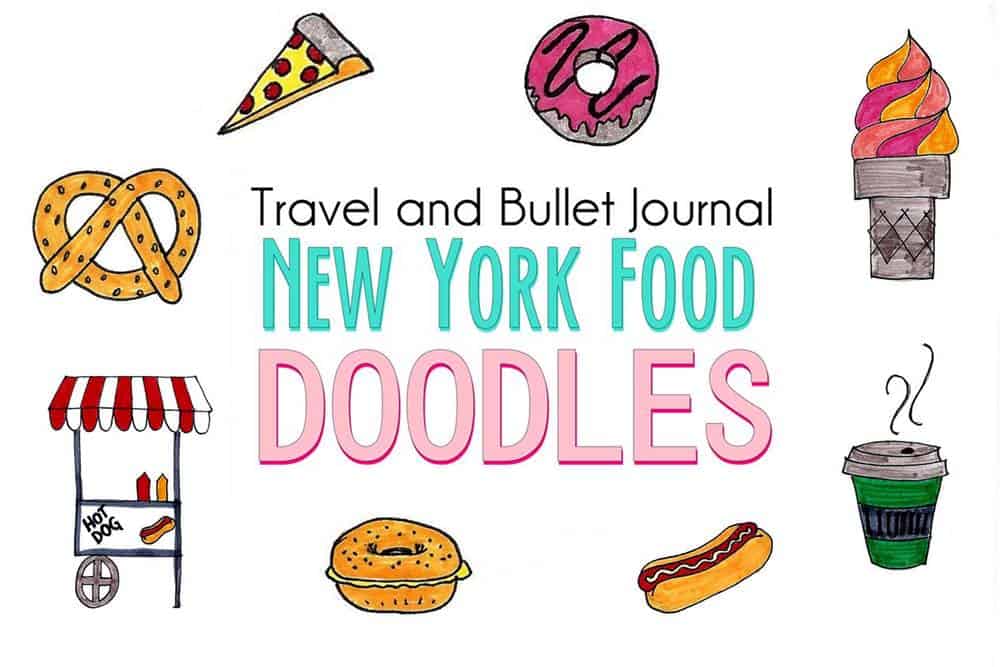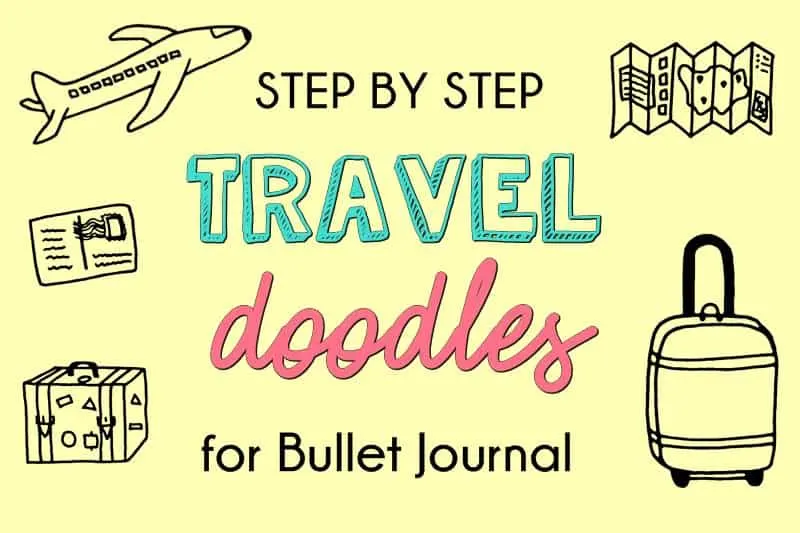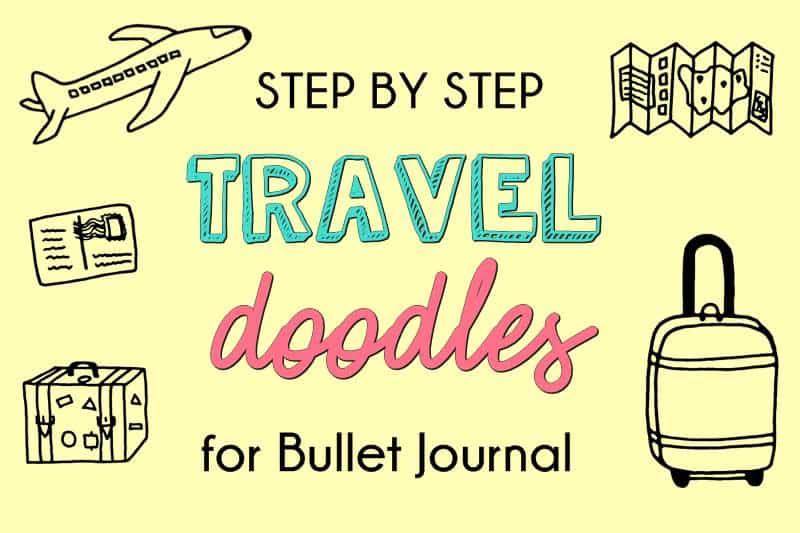 And these simple but cute travel doodles to try.
If want to try some other themes to decorate your journal try these doodle ideas here.
Travel Diary
Once you are on the road, your Bullet Journal can become a diary! You can write notes, stick in images and keepsakes or even draw and paint scenes you have seen during the day.
What an amazing momentum of your trip to have to look back on later.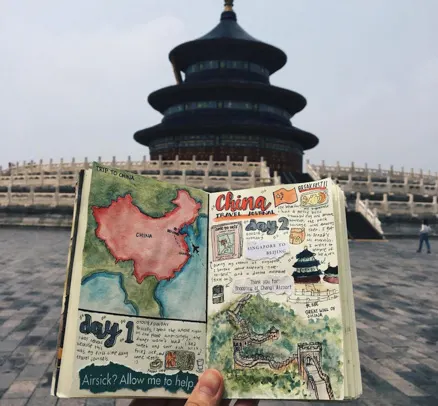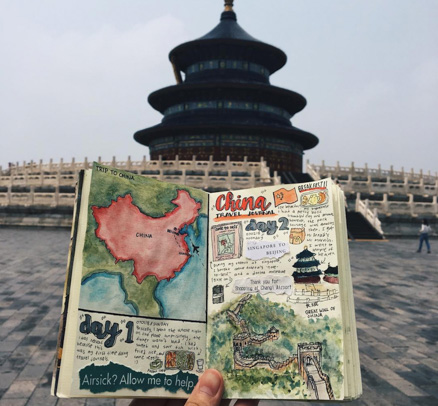 Travel Bullet Journal Supplies
Some travel planner journal ideas are:
This travel journal is only as big as your passport so great for if you are trying to pack light.
Or stick with your favorite Bujo and make it all about travel with fun travel stickers and travel washi tape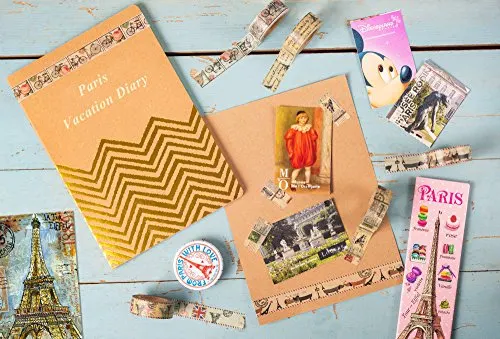 Pen
Be sure to take a quality fine lined pen with you.
Hp Sprocket
These are great for printing images on the go and putting them straight into your travel journal.
---
Have you created a Travel Journal before? Tell us what you loved including in your spreads in the comments below.
More Bullet Journal Ideas YourWill Love