Christmas Planner Ideas
Make this Holiday season the best and most organized yet by finding the perfect Christmas Planner that creates all the merry feels.
The Holiday season is always one of the busiest and most hectic times of the year. It can also be one of the hardest to get organized for, leaving you feeling frazzled and stressed.
The best way to get organized ( and stay that way) is to use a Christmas Planner!
These planners will have your usual daily and only pages but also include pages to help get organized for all those special Holiday Season moments. Never forget to buy Great-Aunty Margaret a gift again…or stress about the Christmas Menu at the last minute.
And of course, the planners we show you are also gorgeous…because it is the season to be Merry and we love nothing more than a planner that makes you smile every time you use it.
Also, remember that these planners only work if you do! Be sure to get your planner early so that you can start planning ahead and keep on top of everything. We suggest late October or early November at the latest. But of course, you can always start earlier, especially for things like gift shopping.
Holiday Season Planners
The best way to get organized is by finding the right planner for you and your lifestyle.
Everyone is different so there is never one planner that fits all! It can also take a little experimenting to find the one that works best for you.
Below we have created a list of our favorite ideas for Christmas Planners. From handmade to printables and then our current favorite pick, a digital Holiday planner.
Take a look below to see which one will best suit your planner style and needs during the Christmas season.
1. Create Your Own Christmas Bullet Journal Spreads
Creating your own Christmas planner has to be the most fun, right?
Although it can be time-consuming ( be sure to start creating your pages early), it is definitely rewarding and allows you to make sure you have all the right spreads for your personal Holiday style.
Why We Love Creating Our Own Christmas Spreads:
You can design the pages to fit your needs exactly.
Getting creative is one of the best ways to relax
It's the best time of year to use all those beautiful washi tapes and stationery
Get ideas for your own Bullet Journal Christmas Spread by clicking on the post below. Thass shows you how to create beautiful spreads and trackers that will get you organized and on track for Christmas.
2. Use Christmas Planner Printables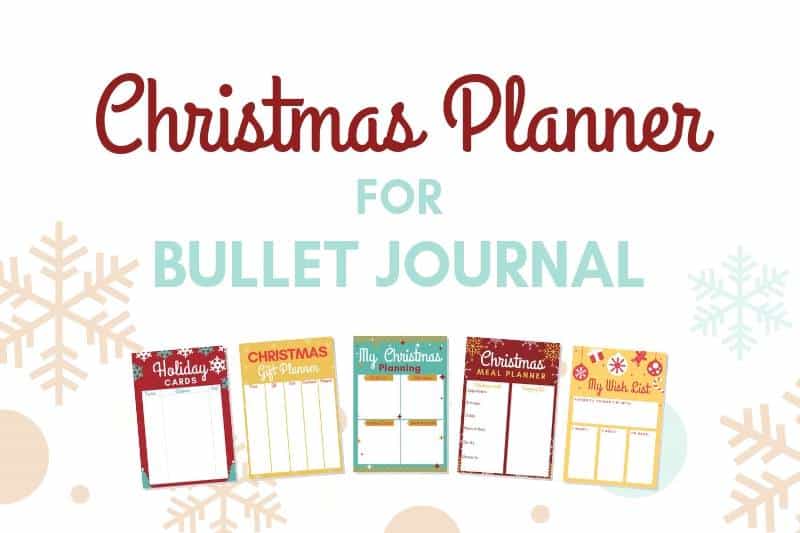 Want something quick and easy that will get you organized? Try these FREE Christmas Planner Printables.
As much as we love creating our own spreads, it is nice to sometimes have all the hard work done for you. Especially when you are already super busy. These Christmas bullet journal printables include 5 pages to help you organize all the important parts of the season.
Why We Love The Christmas Planner Printables:
You just print and fill it out, saving you time and effort during the busy season.
They are A5 sized so fit perfectly in your planner or Bullet Journal
You can print as many times as you need.
Click below to find out more
3. Try a Digital Christmas Bullet Journal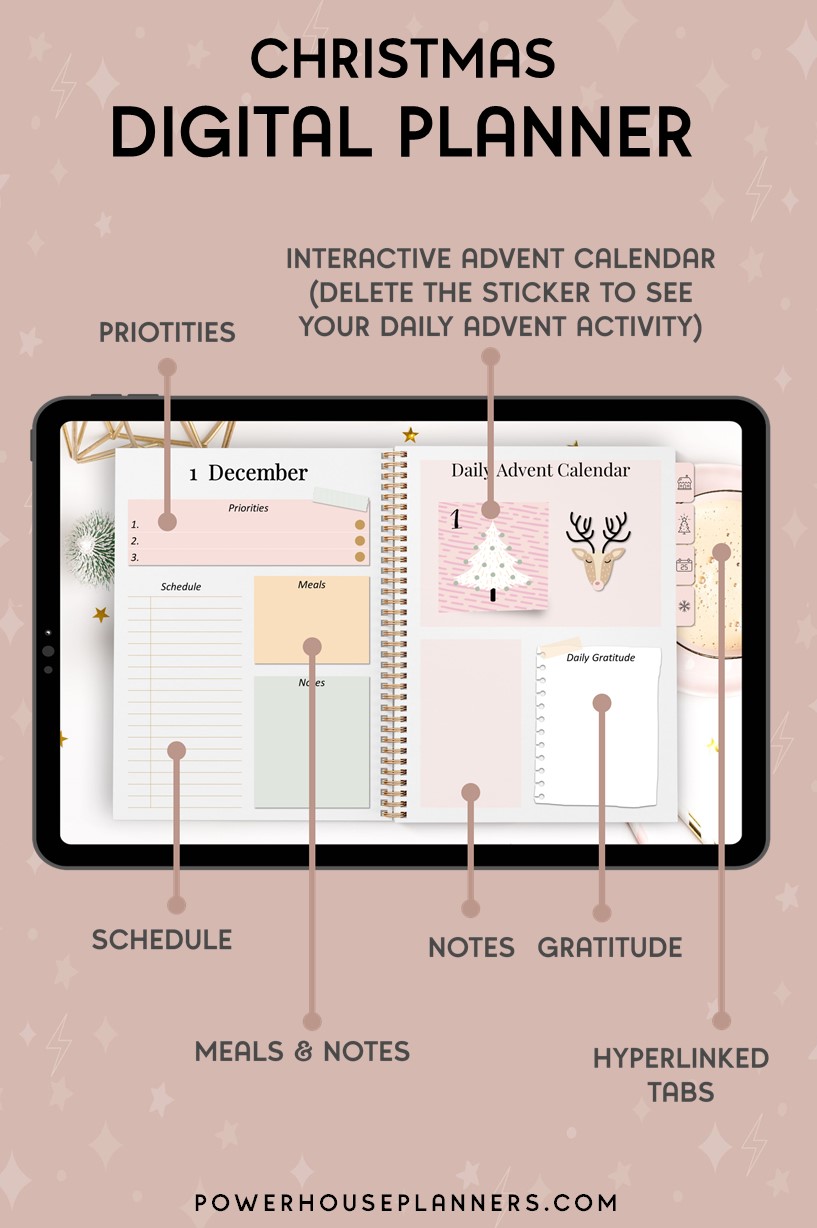 After using traditional planners for so long, it took us a little while to try Digital Bullet Journals but now we are hooked!
Need help deciding if Digital Planners may be for you? Check out the post below for help.
The Digital Christmas Planner from Powerhouse Planners has every page designed to help you with all the parts of your Holiday Season. From budget trackers to gift trackers, menu planning, daily pages, and lots more.
Why We Love The Christmas Digital Planner:
It's soooooo pretty! We love how easy it is to make beautiful with the 60+ digital stickers included in the package.
It's super easy to edit and personalize
Being digital means it is easy to access, wherever you are.
We love all the extra tracker and planning pages that mean you really can plan ahead for everything to do with the holiday season.
When you purchase the Christmas Planner you have access to the planner hub where you will find video tutorials on how to use the planner ( perfect if you are new to digital planners) as well as bonus goodies.
The perfect mix between pre-done templates and creating what you need in a Christmas Planner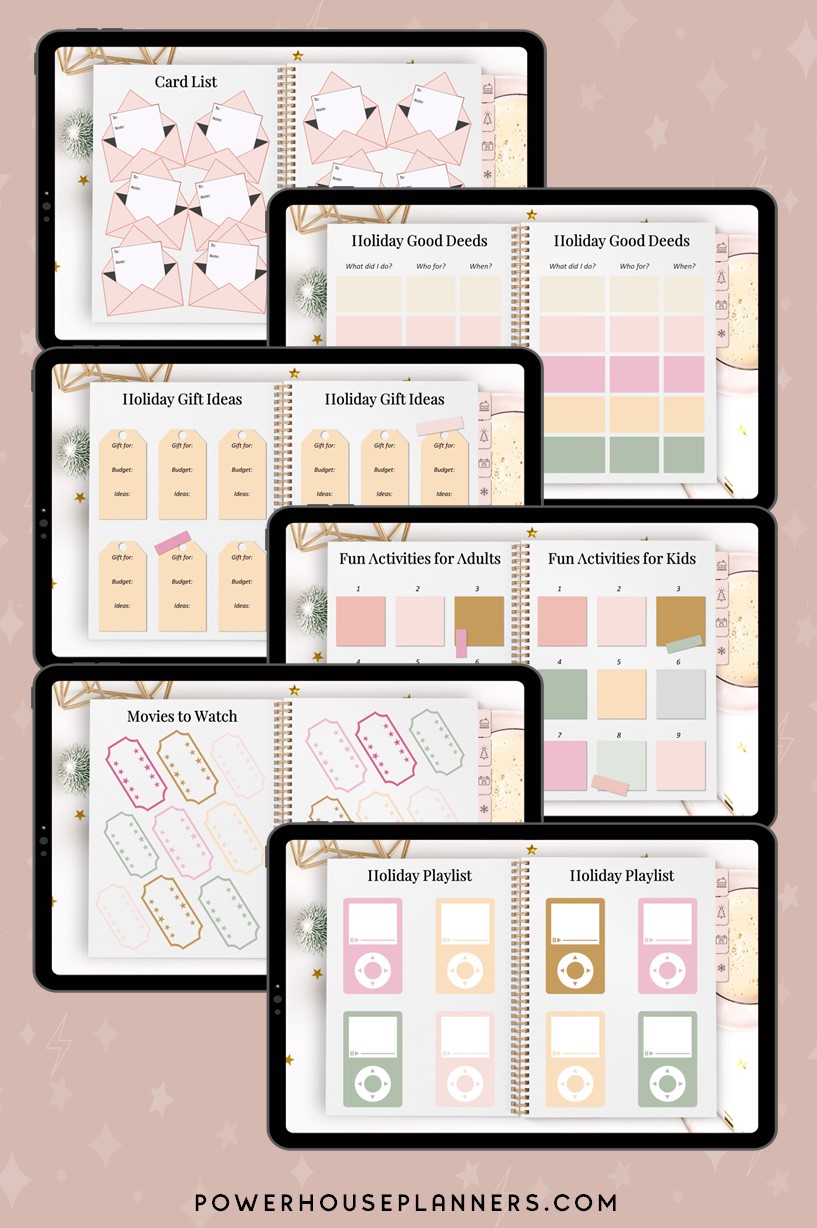 Want to find out more?
Click here to discover what is included in the Digital Christmas Planner
---
We hope that these Christmas Bullet Journal ideas will help you find the best planner to make your Holiday Season more organized and Merry!
More Seasonal Bullet Journal Ideas
PIN FOR LATER!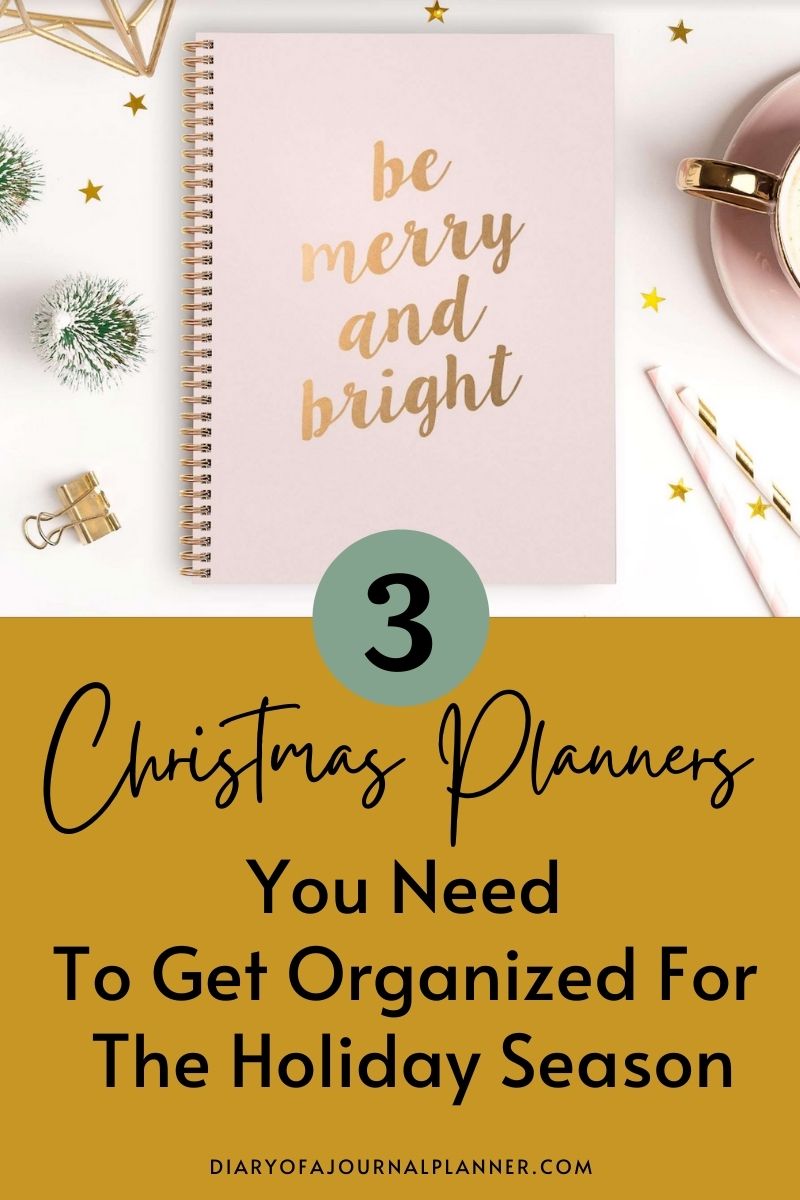 Planners For Christmas