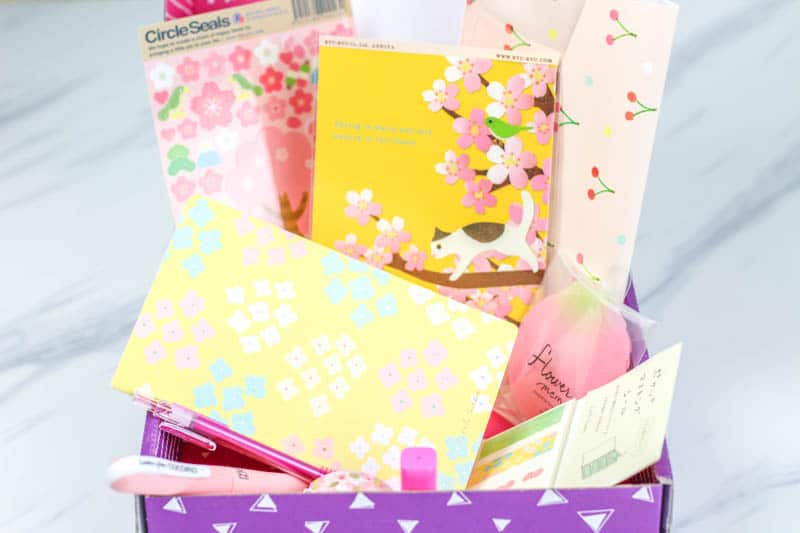 ZenPop Stationery Pack Review
Here is an honest ZenPop Stationery Box review.
I opened, tested and reviewed all the stationery items inside the April box which includes pens, paper products, stickers and washi tape.
If you have spent any time on this site you know that I am crazy about stationery! Everything, paper goods, pens, pencils and washi tapes simply make my day. I love pretty and colorful, I just can't help it!
So I jumped at the opportunity to review this Stationery Box when the ZenPop team from Japan contacted us some time ago. I have been generously gifted this April 2020 stationery pack in return for my honest review.
I am going to show every item in the box and how it is presented. I also tested all the items (my favorite part!) and you can read all about it below.
About ZenPop
ZenPop is a full subscription service that offers 4 types of subscriptions boxes featuring Japanese brands: Sweets, Ramen, Ramen + Sweets Mix and Stationery.
This review is about the Stationery Boxes from ZenPop that comes with 10 cute and high quality Japanese stationery products.
They deliver every month, worldwide, and they have been shipping cute Japanese stationery worldwide for over 3 years!
You can get a continuous subscription or a one-time pack. Simply pay and get the goods and every month there is a different theme!
Use the code ZPBUJO to get 10% off your first ZenPop Stationery Pack!
ZenPop Stationery Box Presentation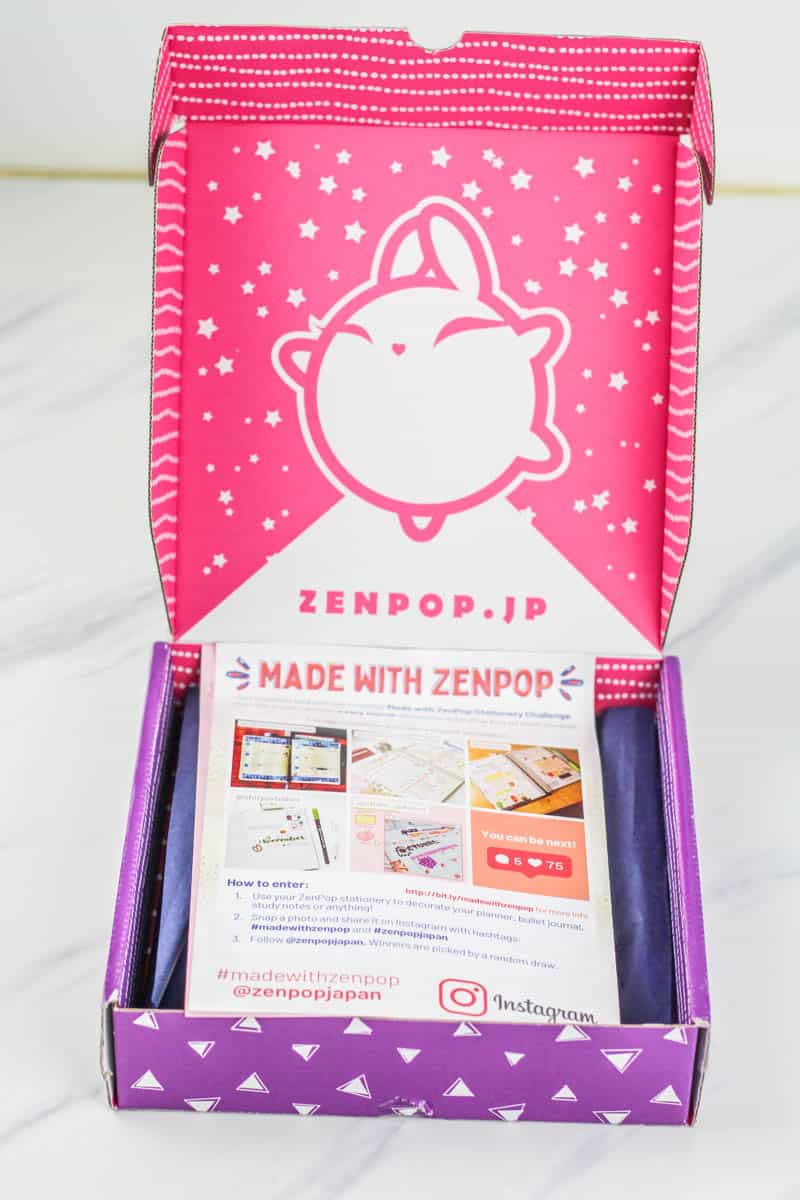 The stationery pack comes in the signature ZenPop box which is super strong to keep your items secure throughout the shipping process.
Upon unboxing all items each item was organized inside by a paper cover and some extra information leaflets. Each item comes individually packed too, giving extra protection.
I can confirm that the items inside the box I receive were high quality, not only because I tested each of them but because I know these brands and have used their products for years.
Some of the products come from my top favorite brands, such as Sakura and Kuretake! I use products from these brands daily, so I know they are reliably high-quality products.
Here is a quick breakdown of what the ZenPop Stationery pack looks like each month:
10 cute and high quality items, including 2-3 writing tools, in every pack
Features new and popular products from Japan's top brands
Includes information sheets with product information and translations (no Japanese required)
Each pack has a new and interesting theme every month
1, 3, 6 and 12 month subscription plans available
Free worldwide shipping (to 94 countries)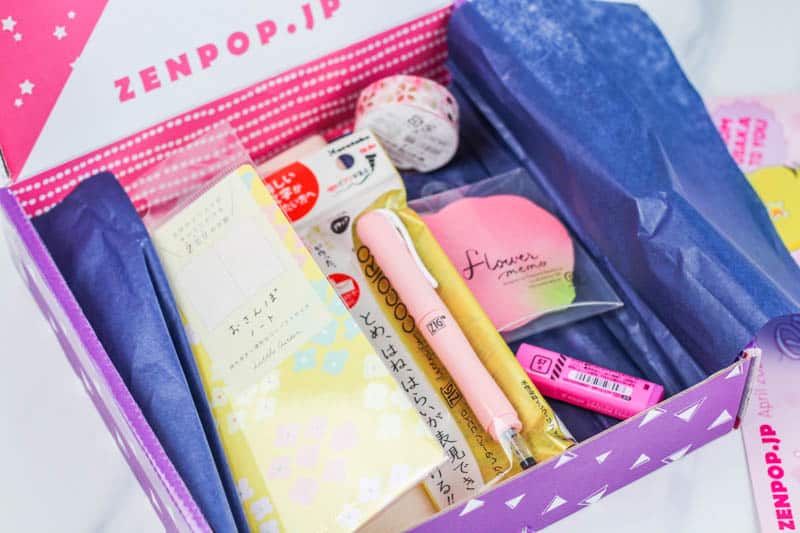 ZenPop Box Unboxing and Review
The Stationery pack of April 2020 is all about Spring and Sakura (cherry blossoms). Japan gets covered in cheery blossom petals during Springtime so it makes total sense to use sakura as the theme.
The sakura flower also symbolizes renewal and the beauty of nature. All items included in the pack are related to Spring and cherry blossoms so they work well together.
But now let's get to the fun part – to review the 10 products that came in the April 2020 pack. Here are the products: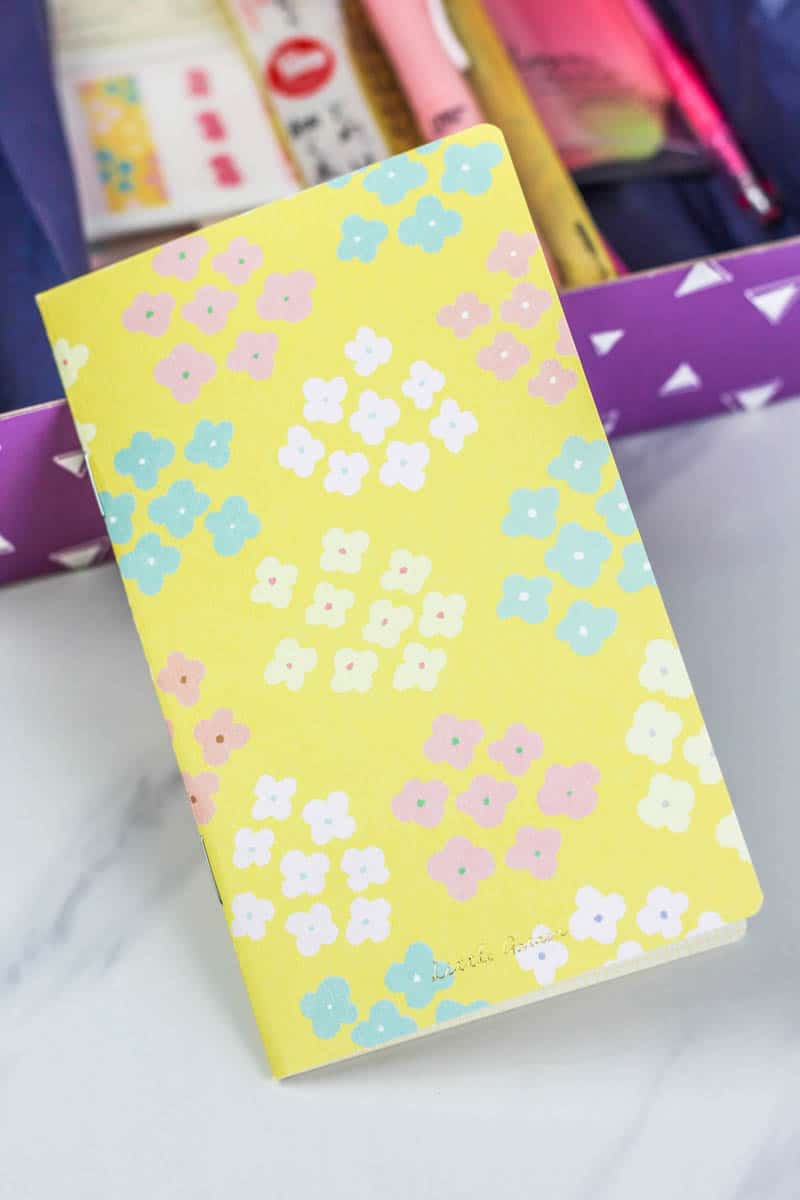 The first item I picked out of the box was this Little Garden notebook with fine graph paper featuring a cover page covered with the Sakura flowers.
This is a pocket size notebook that is perfect to keep inside your purse or hand bag and add notes on the go.
In this sakura flower themed box you will find 3 'Little Garden' series items that have been designed by the local Japanese Stationery brand Ryu-Ryu. I wasn't familiar with Ryu-Ryu brand before opening the box but have since looked them up and now I love their delicate style.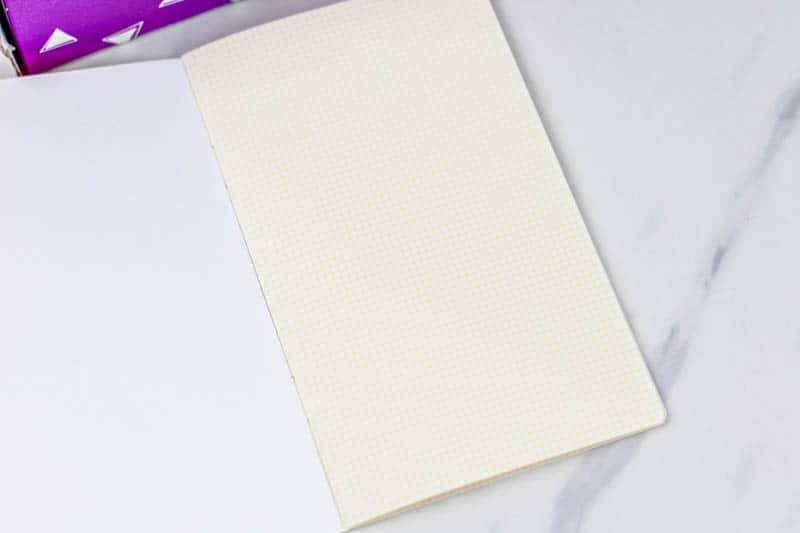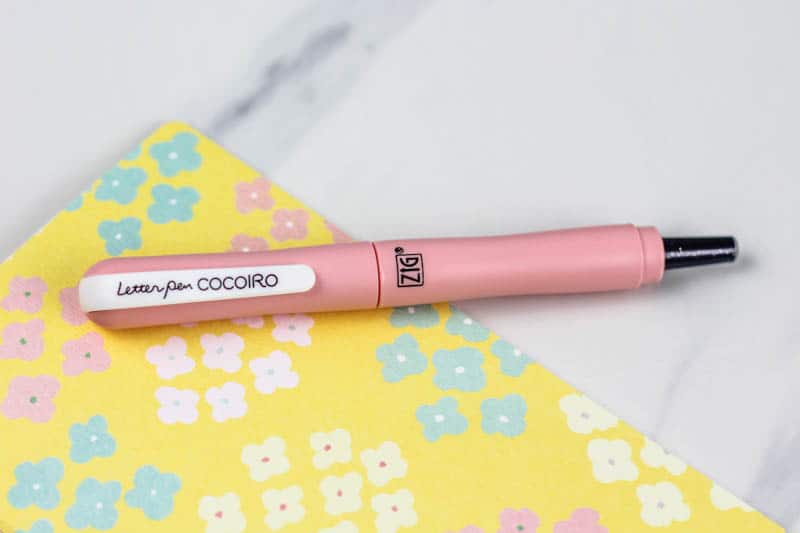 The Zig COCOIRO is a fine tip brush pen from Kuretake. I own other Kuretake pens and I was so happy when I realized this was made by Kuretake because their pens are fabulous.
This ink brush pen has a hard flexible tip, which in my opinion is great for calligraphy beginners as you can control the pressure easily and make very distinctive thinner and thicker lines.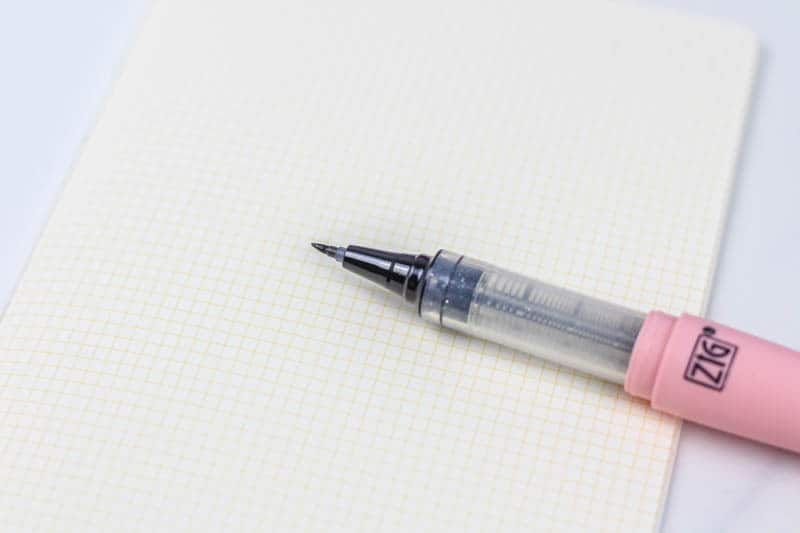 A real treat in this box, I am over the moon with this new pen!
I also love how even the pen is in the Sakura theme, the light pink color is called 'sakura love'.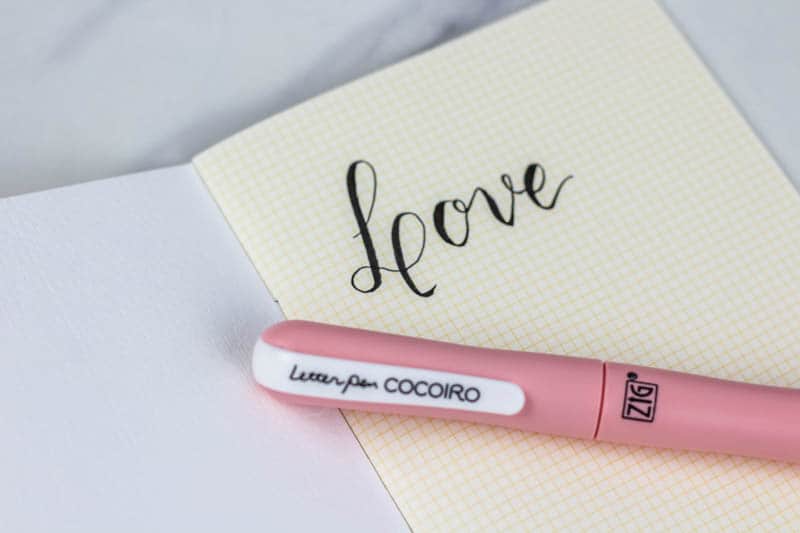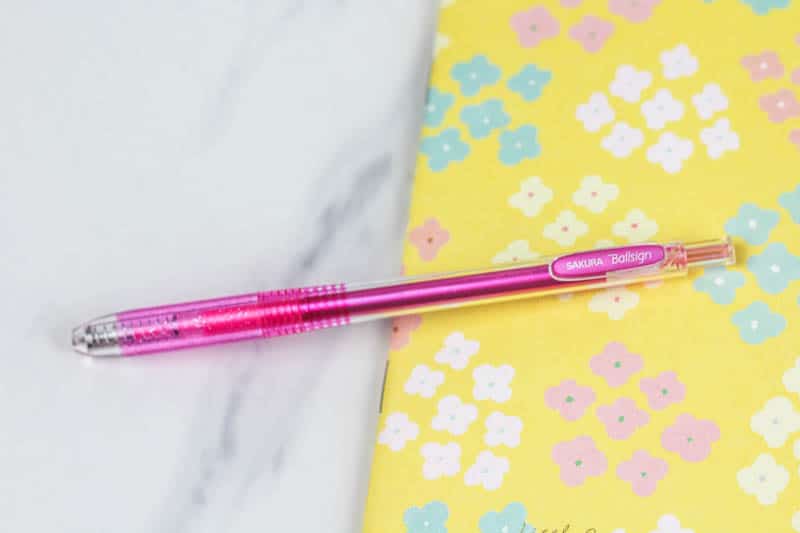 You might as well know that my all time fave pens are the Sakura Micron liners, which I use in my journals and for drawing.
However, the Japanese brand Sakura produces other types of pens too, including the Ballsign Knock gel pens.
In this Zenpop pack you get one 0.8 mm retractable Ballsign gel pen with glitter.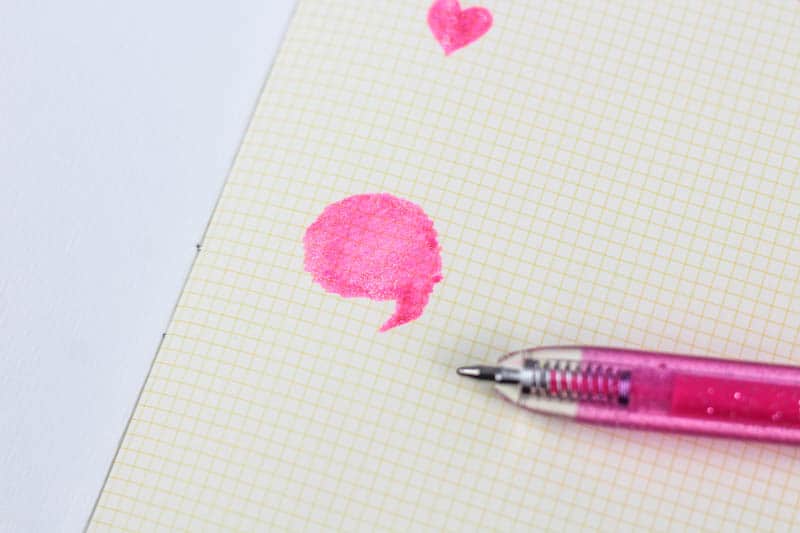 Like all Sakura pens it writes like heaven, but these pens feature a vivid bright ink that is perfect for making details or writing eye-catching notes.
A super fun pen to have!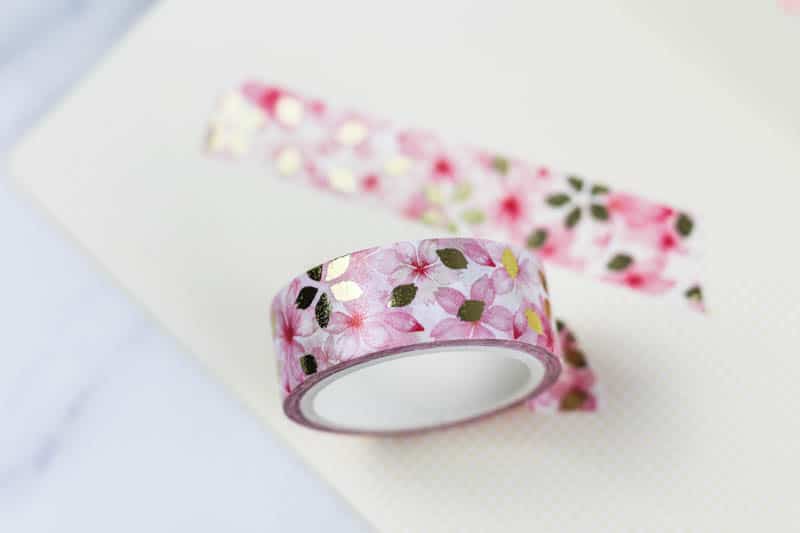 The washi tape on the pack is perfect for the theme, it features little sakura flowers with accented gold foil.
The design is lovely but the quality of this item is also high, as expected. The washi doesn't lift from the paper but it is easily removable if you need to.
Little garden masking stickers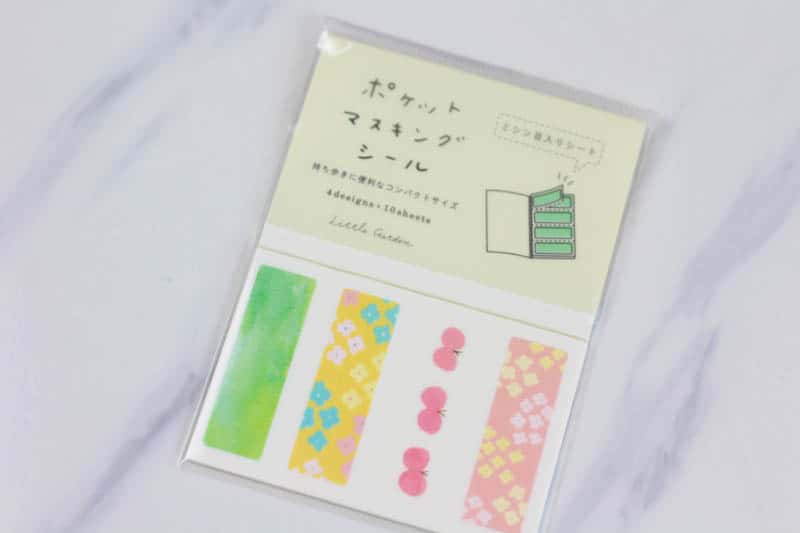 A set of masking tape stickers from the 'Little Garden' series featuring a matching design.
These stickers are basically washi tape already cut to size, they are perfect for planner layout or to add a pop of color to your journal.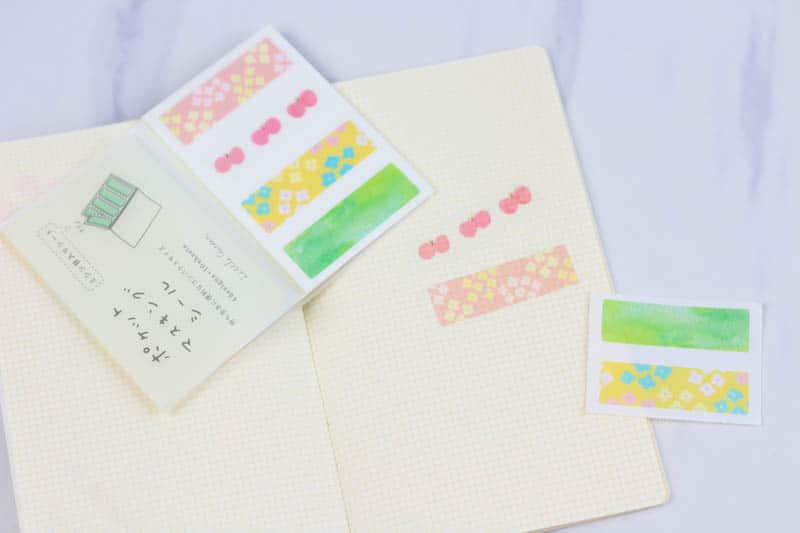 If you love washi tape but don't like how bulky the rolls are or how much space they take up, these washi stickers are a fantastic alternative for your pencil case or journal pocket.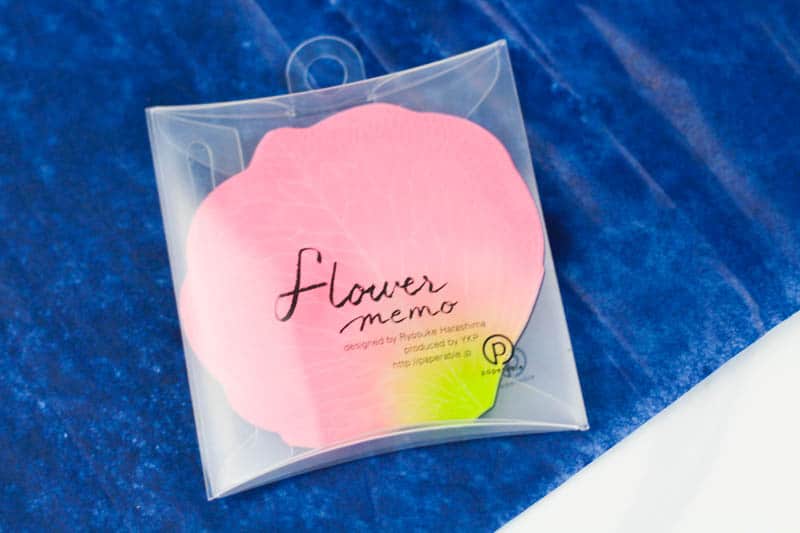 You might not get overly excited with memo pads but this cute little pack here might change your mind.
This memo paper comes in flower petal shapes on a delicate, slightly see-through, paper. I was unsure how well the ink would stick to the paper so I tried both pens that came in the pack. Both of them wrote well but the gel pen needs quite some time to dry.
The black ink from Zig pen dried instantly and there was no smudge whatsoever!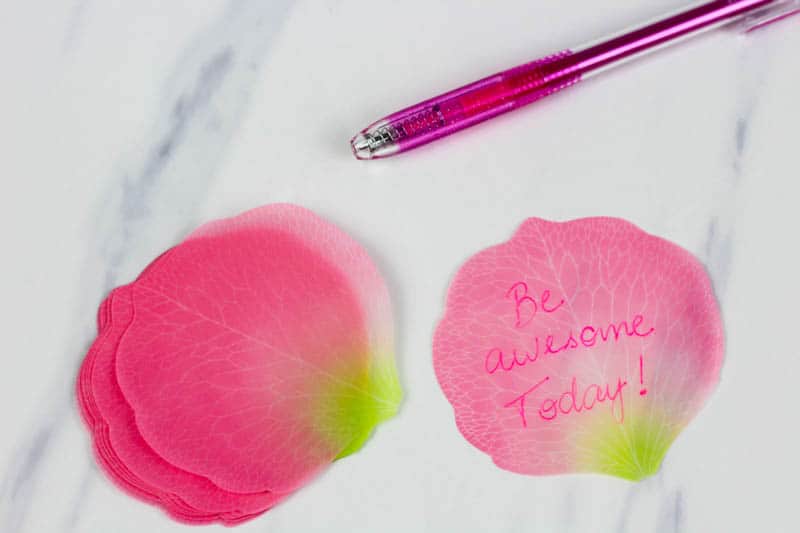 I am used to memo notes where the paper is combined in a sort of pad but these petals come loose. However, the sleek packaging keeps them all together and in place.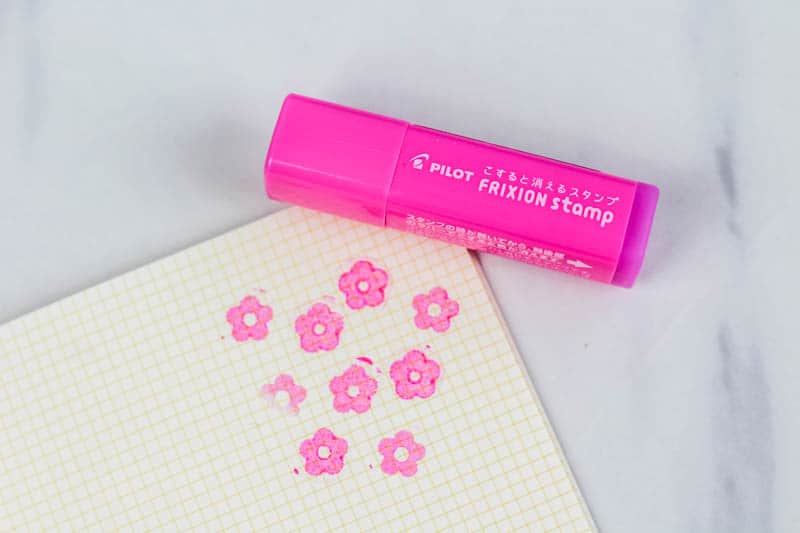 Lovely little flower stamp that goes along well with the subscription box theme.
I am a big fan of Frixion markers and pens because the of erasable feature (just me making mistakes all the time?).
And this Frixion stamp is erasable too, how cool is that?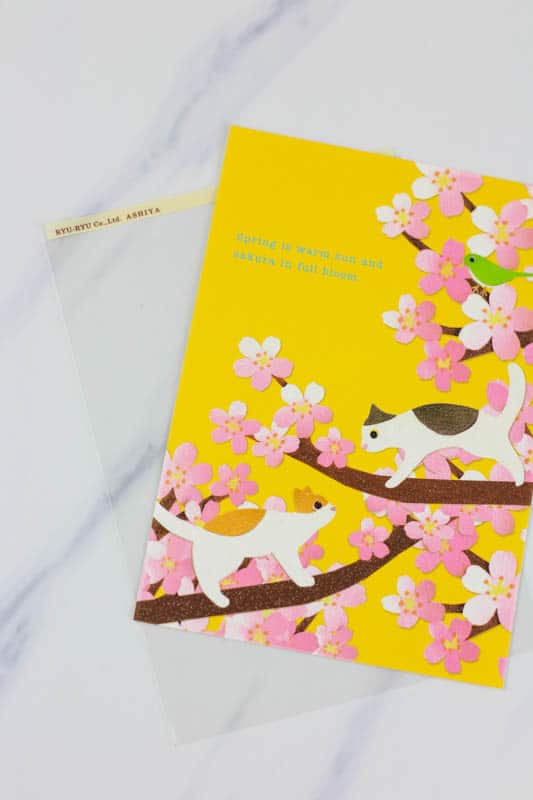 This is another item from Ryu-Ryu, the same creators of the 'Little garden' items. This is a postcard with high quality embossed paper featuring sakura leaves and kittens.
It reads: "Spring is warm sun and sakura in full bloom."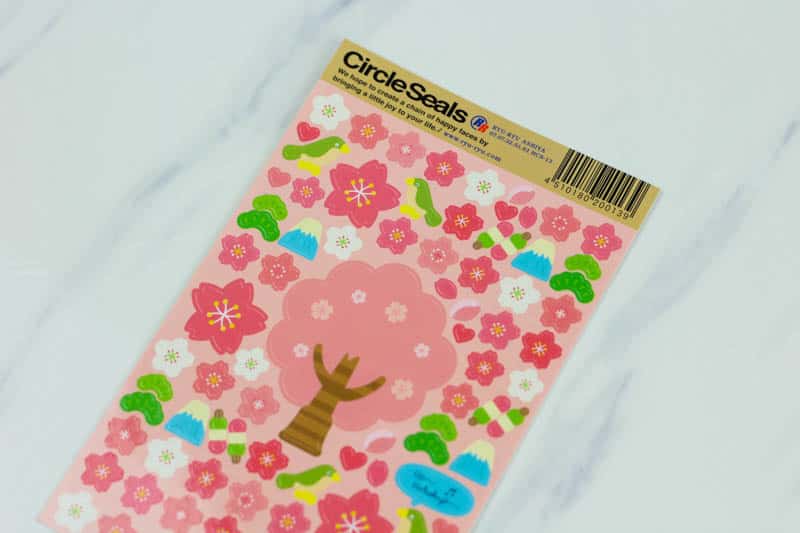 The stationery box comes with a full sticker pack from Circle seals.
Following the Spring theme, the sticker card is meant to capture the feeling of hanami (flower viewing) picnic held under the cherry blossoms in spring.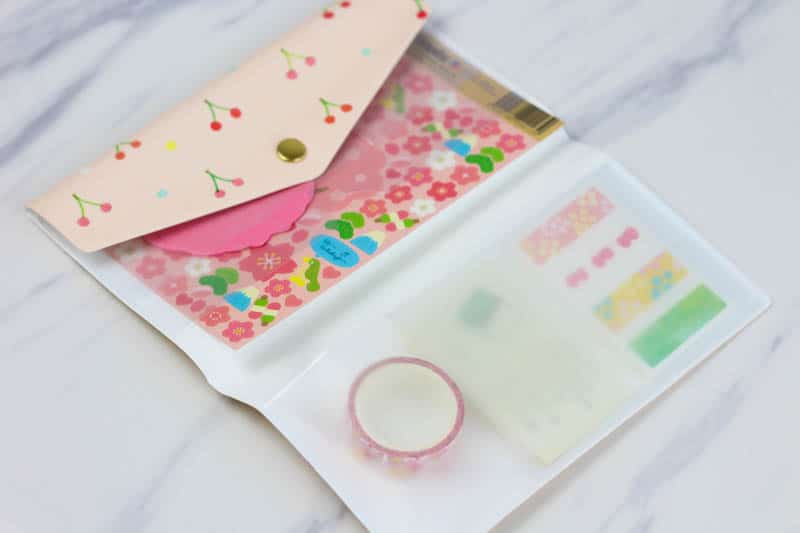 For me this is the 'cherry on top' item in this whole pack, and quite literally with the cherry design.
This little case is lovely and so well made. It comes with 6 pockets and you can easily organize the subscription box items inside of this case!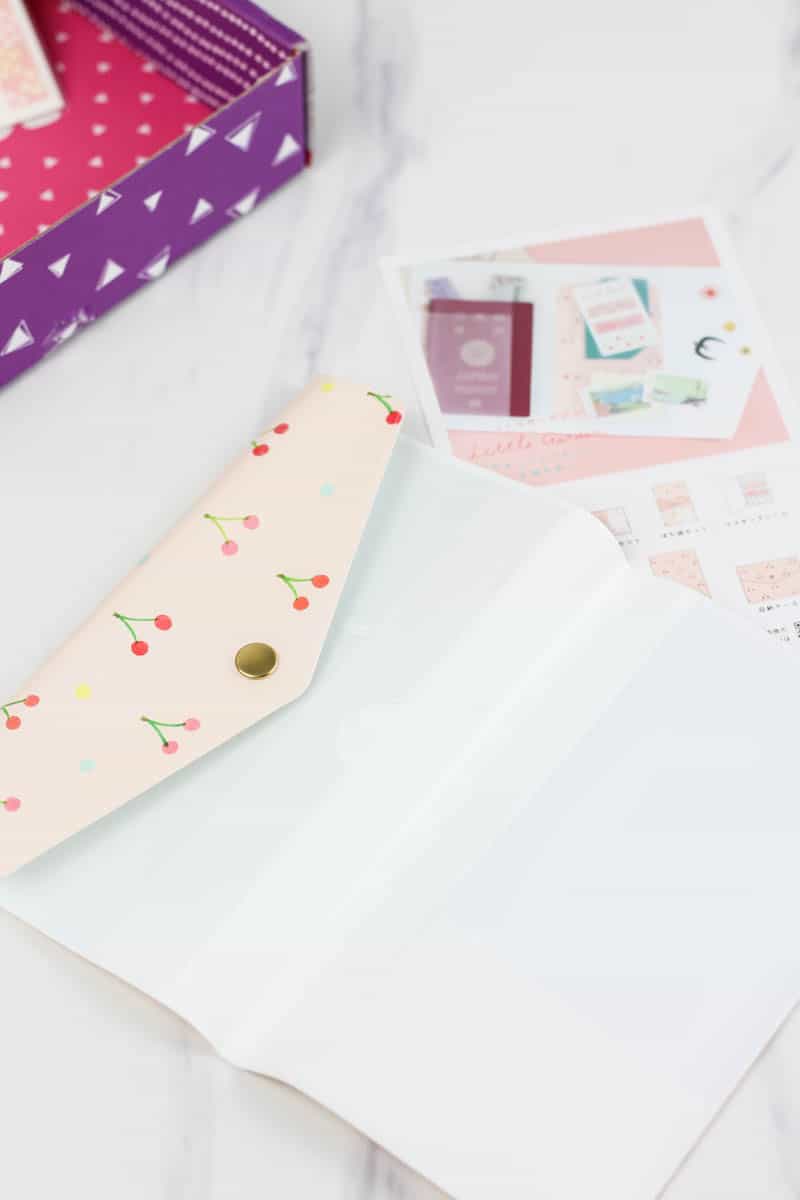 Even the pocket notebook fits in it, the stickers and postcard too.
I thought it was a fantastic addition to the box that made everything come together!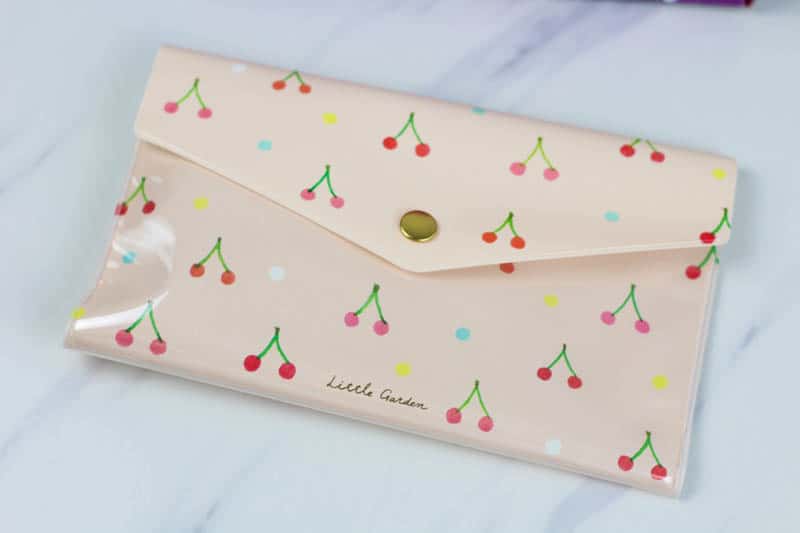 Is the ZenPop Stationery Box worth it?
I was totally WOWed by the quality of the products in the ZenPop Stationery pack! As a stationery lover I am well aware of product quality in the industry. I am also familiar with many brands and products, from Japan and the rest of the world too. In general I am excited about stationery but this box got me to a whole new level of excitement, which I haven't felt for a while so thank you, ZenPop!
Let's start by acknowledging that since ZenPop features Japanese stationery you can be confident that you are getting high-quality materials. Japanese stationery isn't popular for nothing. We love it because we can trust that it is not only pretty but useful, fun and top quality!
But honestly everything about the box, from the presentation to the curation of the items showed me that a lot of thought and care was taken to put this together.
Nothing feels random here, instead every item fits the theme and each other. The feeling I have is that they were all meticulously picked to provide an amazing experience, and in this particular month it was to experience Japan during the sakura season.
The items are also practical so you can use them daily, however the timeless design essentially means you can keep it for ever.
I thoroughly enjoyed this box. My daughter was just as impressed with the items. I think this would make a perfect treat or gift to anyone who loves colorful stationery and cute products!
Click in the button below to get your box and use the code ZPBUJO to get 10% off your first ZenPop Stationery Pack!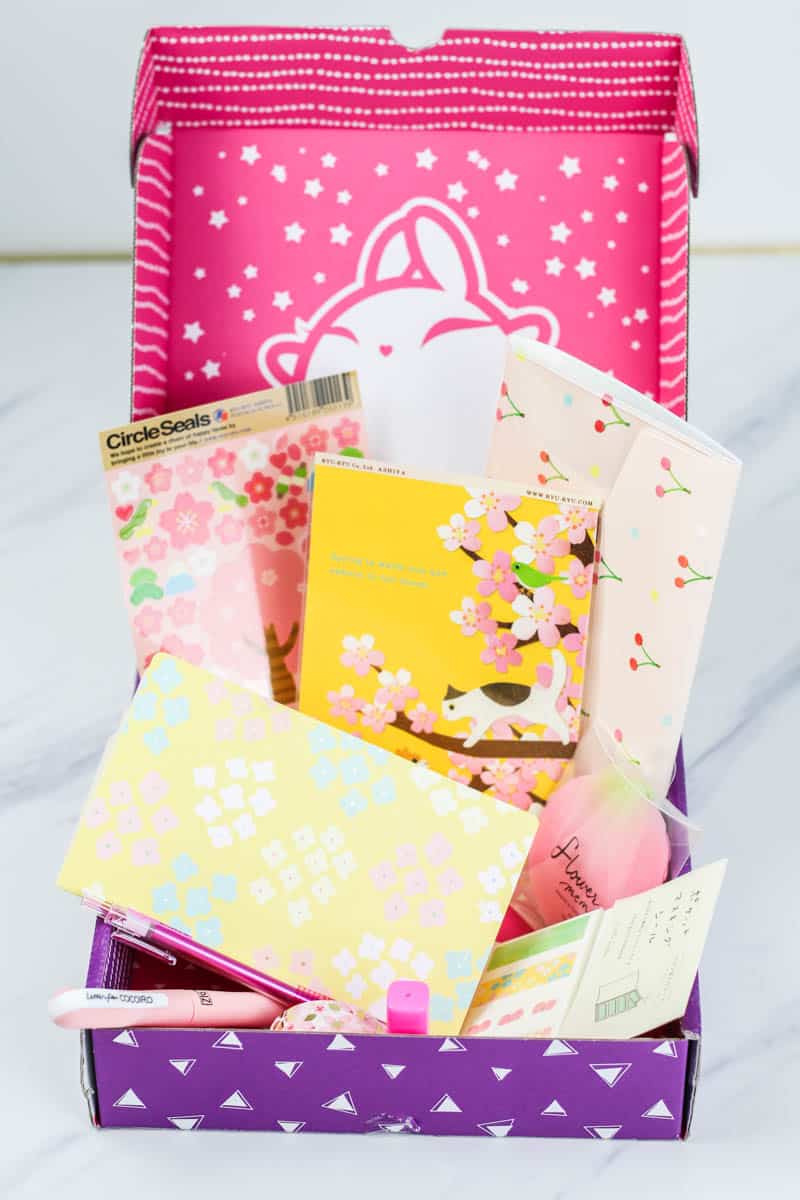 More Monthly subscription boxes:
PIN FOR LATER!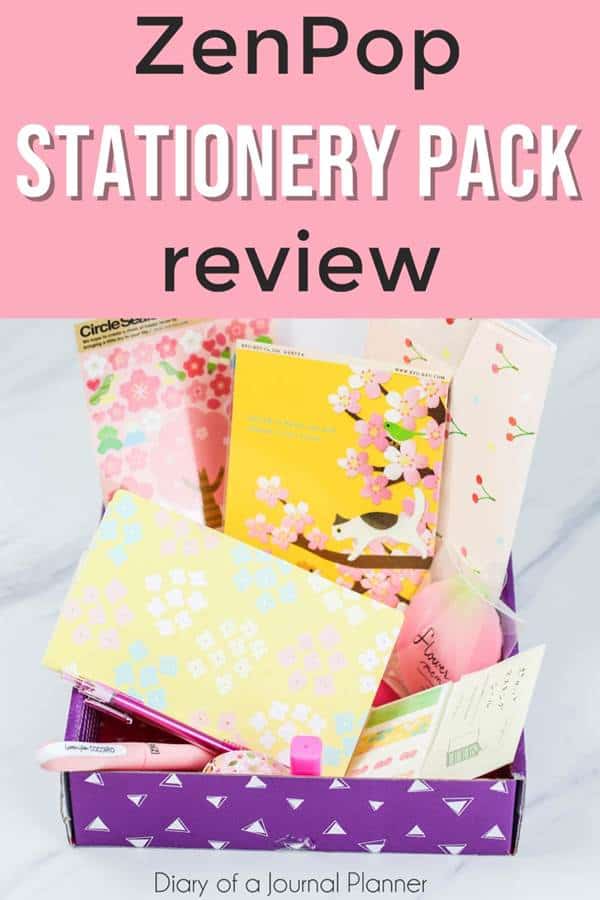 Zenpop stationery subscription box review