Looking for adult swear word coloring books? Check out our list with the best swear coloring book list you will find on the internet!
Sometimes you need help to calm down, especially at this weird time we live in, given the current pandemic, where stress and anxiety levels are its peak.
And we all know that coloring is the perfect way to destress and reduce anxiety.
There are hundreds of ways to express emotions and some people really like to use cuss words to let their feelings out.
Cuss words coloring books are not just great for when you need to color but they also come with a big dose of humor, which is a fantastic combination for anyone needing to get rid of stress.
Below is a list of the best swear word coloring books for adults. You can get them on Amazon or other bookstores, some are digital downloads that you can print at home.
These adult coloring books with swear words are made up of a variety of designs, including words like "sl*t," "f * ck" and "sh*t". If this is not your thing, no worries. We have a entire collection of coloring book ideas and pages that are suitable for all ages.
Where to buy swear word coloring book?
These days you can find these books in a variety of stores including Book Depository, Amazon, Target and Walmart.
You can also find digital instant downloads of inappropriate swear word coloring pages on Etsy. You can just print at home as many times as you wish and color away!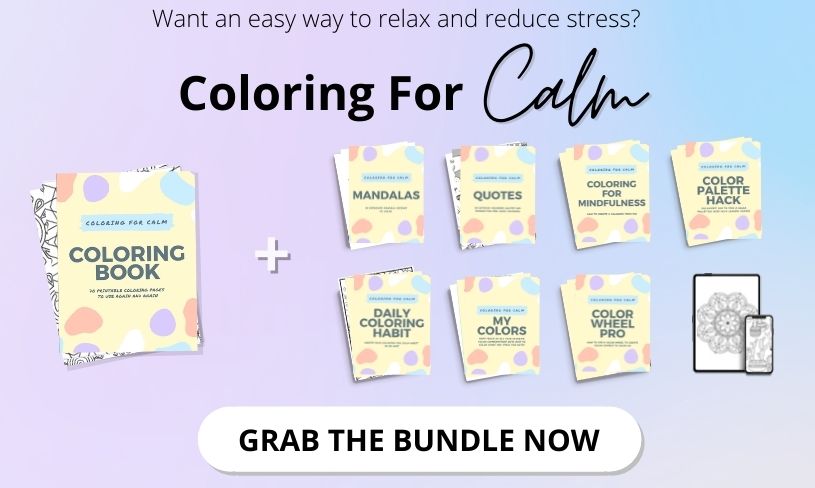 Best Swear Word Coloring Books
If you're interested in color and relaxation, make sure you let go of your frustration with these hilarious swear word coloring pages.
Check out these gems below:
A Swear Word Coloring Book for Adults: Eat A Bag of D*cks
The swear words here are mixed with lush natural backdrops and complicated motifs showing flowers and other patterns. All to provide you with a scene that will take hours to complete and hopefully give you a bit more Zen when you're done.
The Big-Ass Swear Word Coloring Book: A F*cking Ton of Uplifting Sh*t to Color and Display
This design also comes with flowery backdrops alongside the curse words but the motifs are less intricate. This is perfect if you don't give a damn about the end result and just want to release stress.
All you have to do with this adult coloring book is to let your creativity run wild and color as you feel with the lines. Even if you are not the most artistic person in the world, you can still express yourself creatively with this adult swearing coloring book.
Swear Word Coloring Book: Hilarious (and Disturbing) Adult Coloring Books
This coloring book contains all the fine swear words and unpolished sayings finely packaged in beautiful illustrations for your enjoyment.
A Swear Word Coloring Book for Adults: Sweary AF: F*ckity F*ck F*ck F*ck
Now you can get fun, artistic and well-designed anti-stress images with some inappropriate phrases that you can color in a variety of styles.
I Am Sick of This S**t (Swear and Relax) (Volume 1)
The words are decorated with various templates, including geometric flowers and backdrops. The addition of swear words, quotes and phrases gives the pages the potential for additional stress relief.
Go F*ck Yourself, I'm Coloring: Adult Coloring Book: 50 Swear Words To Color Your Anger Away
The book contains colorful swear words that help you relax at the end of the day and let go of your anger. The designs are beautiful and inky so the colors really pop and easily hide any tiny mistakes you may make.
F*ck Off! This is MY Coloring Book: The Very F*cking Best of John T | Swear word adult coloring book pages with stress relieving and relaxing designs!
Another well rated curse word coloring book that will help you channel your inspiration to color a composition of swear word pages.
F*ck Off, I'm Coloring! Swear Word Coloring Book: 40 Cuss Words and Insults to Color & Relax: Adult Coloring Books
Check out this adult swear word coloring book for a variety of of hysterical patterns.
The Swear Word Coloring Book
The sweary coloring book pages are one-sided so you can use markers, crayons or gel pens. Adult colored pages with glittering gel colors such as red, green, blue, yellow, orange, purple and green are even cooler, don't you think?
I'm Allergic to Stupidity, I Break Out in Sarcasm: A Snarky Coloring Book for Adults: 51 Funny & Sarcastic Colouring Pages for Stress Relief & Relaxation
If you think a drink is the crowning glory of relaxation, then combine it with a little color the next time you drop by on a Friday afternoon. This coloring book contains intricate profanity that will allow you to express how you really feel.
Calm the F*ck Down: An Irreverent Adult Coloring Book (Irreverent Book Series)
Sit back and relax as you color the words you desperate want to say but can't!
---
Not a fan of swear word adult coloring book? No problem.
PIN FOR LATER!