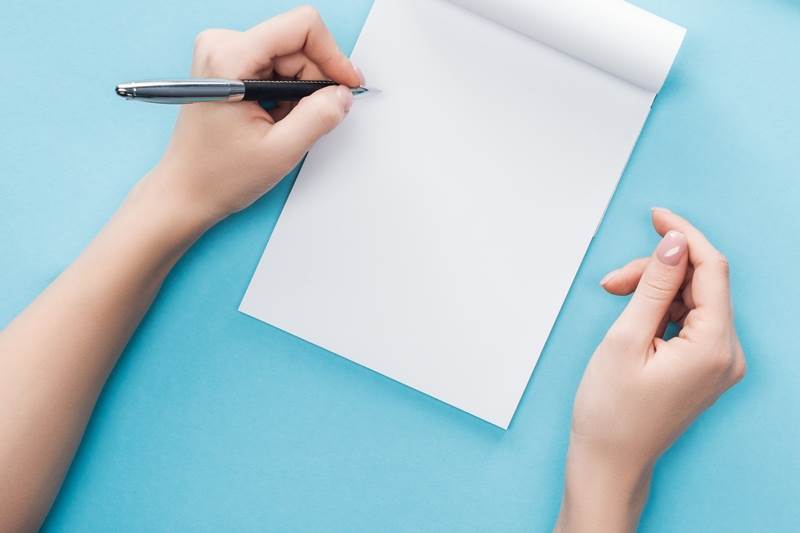 Personalized Bullet Journal Ideas
One of the very best bullet journal gift ideas is a gorgeous personalized bullet journal.
Sometimes it can seem hard to buy the perfect present for someone that loves to bullet journal. They already seem to have roll upon roll of washi tape and other goodies, pens of every color and stickers for every occasion, basically every bullet journal supply you can imagine!
One gift that really stands out from the crowd though is a custom bullet journal item. Not only will this give joy every time it is used, but they will also really appreciate that you have taken the time and thought to give them a truly unique bullet journal gift.
They also make a pretty special gift to give yourself, and we all know how important self-care is to happiness.
So whether you are treating yourself or looking for journal gift ideas here is my personalized bullet journal gift guide.

Looking for the ultimate bullet journal gift list? Click to find 50 amazing bullet journal gifts that the bujo lover in your life will adore to receive.
Custom Bullet Journal Covers
Leather cover for bullet journal products
Covers are a great idea as not only do they protect and keep your bullet journal looking amazing, they will be used over and over again with each new bullet journal.
This leather bullet journal cover can be made to fit various Leuchtturm1917 Notebooks.
Customize with a beautiful typewriter-style font. Maybe with a favorite quote or name.
Shop for this stunning leather bullet journal cover here!
Customizable notebook covers
Perfect for any A5 journal, this pretty cover comes with the option of mixing and matching colors.
You can add a name, initials, or whatever you like!
Create your custom journal cover here!
Personal bullet journal diary
Not only is this bujo cover fun and funky but it is the personalization that makes it super special too. Made in the USA.
Add your name and get this amazing spiral notebook on Amazon today!
Order this gorgeous notebook here!
Leather Bullet Journals
One of a kind bullet journals
For a monogram personalized journal, it is hard to pass this beautiful rustic leather journal. With embossing and handmade, a lot of love goes into this special journal.
Click to buy and personalize this leather bullet journal!
Leather covers for journals
Made with durable leather, this stunning cover holds a bullet journal safe and comes with handy spaces for cards and other items.
Find out more about this leather journal cover here!
Leather Journal Cover Fits for Moleskine Large Hard Cover...
This leather cover is made with premium distressed leather,...
Our leather notebook cover was hand sewn using traditional...
This leather cover features two big pockets, two card slots;...
This leather cover is a perfect and snug fit for the...
This is a multipurpose design perfect for either women's or men's journaling. This luxury planner comes with a pen holder and even a place to keep cards. Made with 100% leather.
Shop for this high-quality bullet journal now!
Custom bullet journals with names
This gorgeous notebook comes with so many different design colors and font options that you will be sure to find the perfect one to give as a gift.
Custom Bullet Journals
This cute journal makes a great personalized gift and I love the price too.
Click here to find your initial letter
With 112 lined pages, these custom bullet journals can have any different patterns font or design to make it suit your company or a person you are gifting it to.
Click to see to see this personalized planners!
---
I hope you loved all these gorgeous personalized bullet journals for that special person in your life. I would love to hear from you if you order any of these designs and see how they turned out.
Don't forget to Pin this post for next time you need some gift ideas for bullet journal lovers.
More Bullet Journal Posts:
PIN FOR LATER!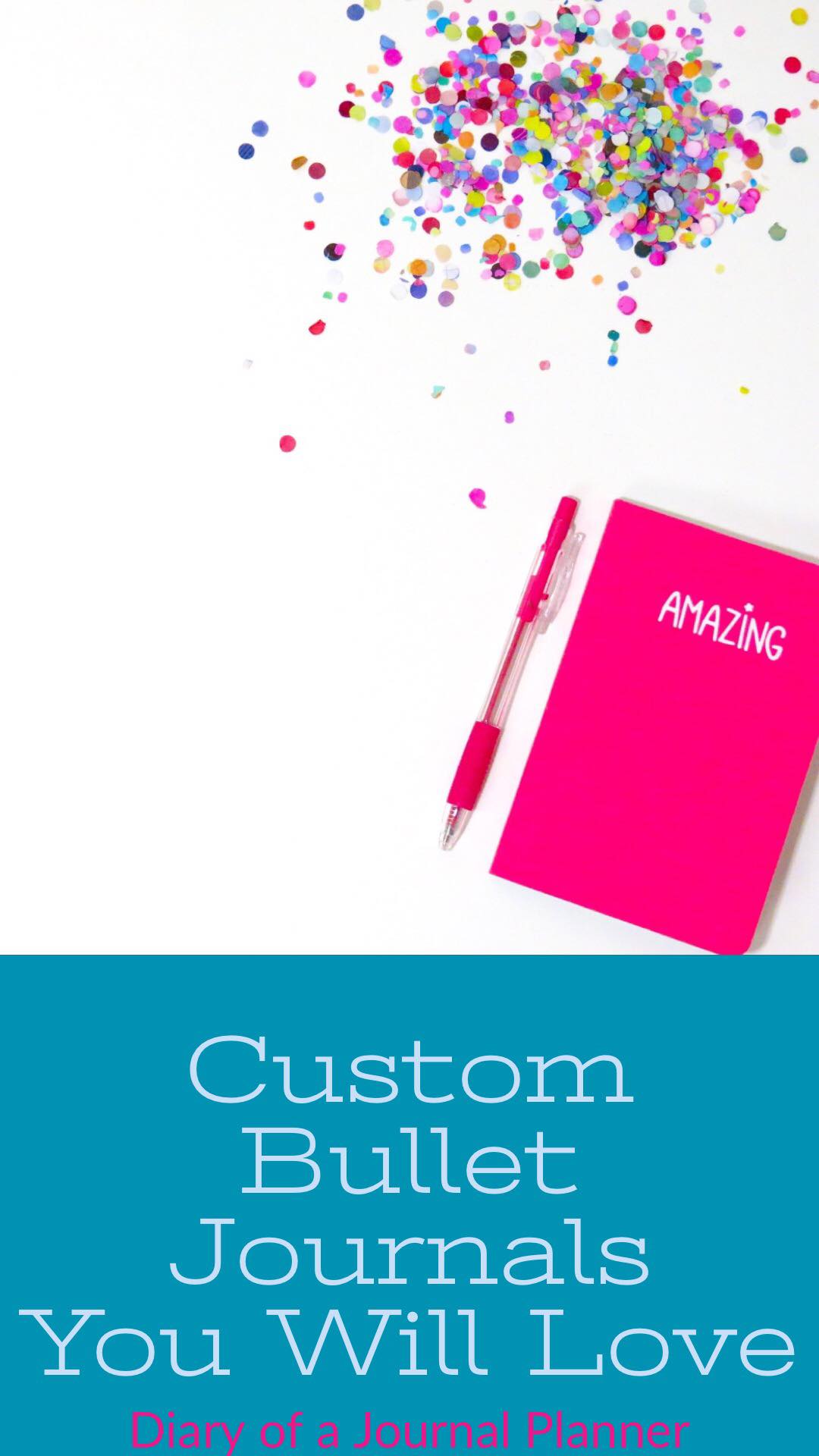 Best custom journals