Bullet journal minimalist weekly spreads
Looking for the perfect minimalist weekly spread? We have collected 50 minimalist Bullet Journal weekly layout ideas that we know you are going to want to try.
A minimalist bullet journal weekly spread is bullet journalling in its purest form.
Although I love creating gorgeous spreads with doodles and decorative washi tape.
I find a simple and effective minimalist planner is so soothing to create and my usual fallback for all those busy weeks.
It is also the most time-effective way to use your Bullet Journal and the best way to get all your tasks done with the least effort.
The Perfect Bullet Journal Style For Beginners
A simple journal is also perfect if you are just starting a bullet journal.
It can be far too easy to get overwhelmed with all the amazing and artistic bujo's you see online.
Once you get that feeling it can be difficult to even start let alone keep up with the work it takes to make a journal look that pretty.
This defeats the whole idea behind the bullet journal, that they are for everyone and can be personalized to suit you and your lifestyle.
So let's explore how you can become a weekly planner minimalist.
Firstly, let's discuss minimalism.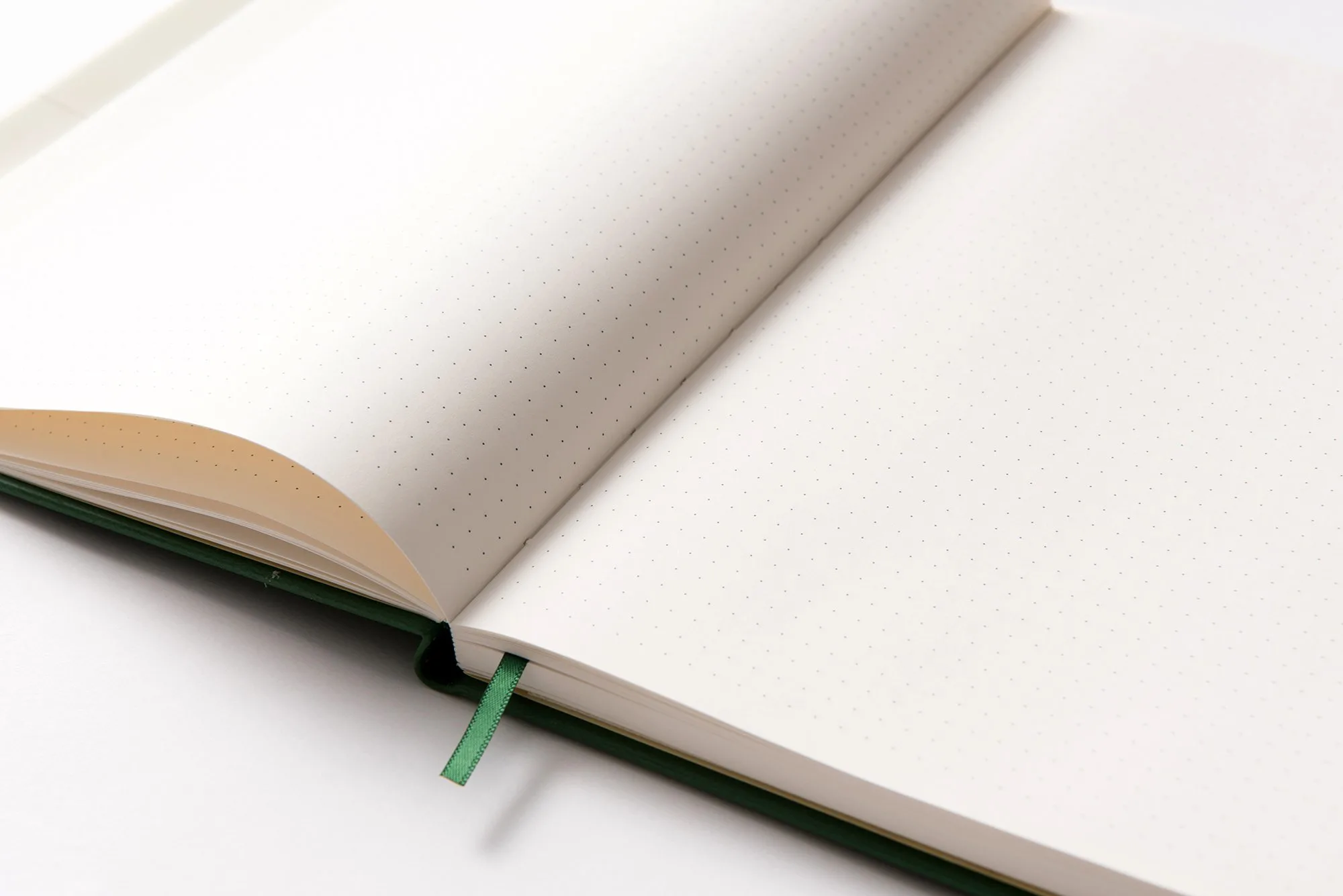 What is Minimalism?
Minimalism is a word that gets used so much these days. It can mean different things to different people. The explanation we love the best is from The Minimalists,
"Minimalism is a tool to rid yourself of life's excess in favor of focusing on what's important—so you can find happiness, fulfillment, and freedom."
So rather than thinking minimalism is all about living with only a certain amount of possessions or only wearing a capsule wardrobe, think of it as a WAY to live life. We think this is especially relevant when you are looking at trying to become a weekly spread minimalist.
What Is A Minimal Bullet Journal Spread?
The creator of the Bullet Journal, Ryder Carroll, created a simple and easy way to organize your whole life.
His idea was that this system could work for anyone, no matter what artistic talent because it is quick to set up, easy to use, and functional.
What Makes Minimalist Bullet Journal?
Although the idea of minimalism is different for everyone, there are a few things that make a minimal journal.
Some thoughts of what a minimalist bullet journal is:
Practical, with clean line and simple designs, with little to no embellishments, decorations, or lettering.
Without a lot of fuss or colors.
Lots of white in the spread or negative space.
Layout designs that are not time-consuming to create.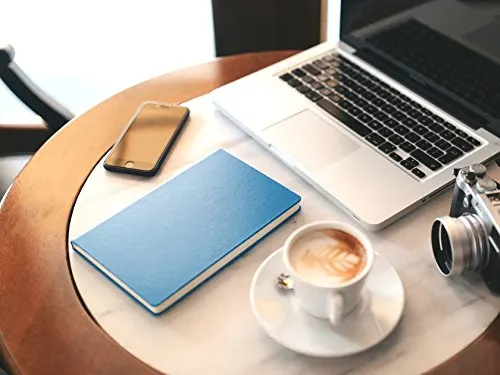 Who Makes A Great Bujo Minimalist?
A minimalist bullet journal is perfect for anyone but I think it is especially suited to people who have just started journaling and want an easy bullet journal set up, those that love minimalist lifestyles, and those who either don't enjoy drawing or are nervous about attempting art journaling.
I think a minimal spread is the best place to begin when you start a bullet journal.
It can help you to define and target what things you need to track and note in a spread.
Just remember this is a constant process, as you narrow down and reassess what works for you.
It is also the best way to start the habit of journaling without the pressure of making your spreads look amazing.
Bullet journaling is all about organizing your life and thoughts. Not about making them look pretty, right?
A great point to remember is that you do not have to stick to one style of Bujo. It's all about YOU, your needs, and your wants.
If you want to try a bullet journal minimalist weekly one week, then feel like going all out creating the next weekly spread with rainbow colors and doodles, that is perfectly okay!
Having a bullet journal is about making your life more fulfilling not about having an Instagramable journal.
What Is A Weekly Spread?
If you are new to Bullet Journaling, I suggest you head over to our guide on how to start a bullet journal.
Which will help you understand how to set up your bujo before you start a weekly spread.
A weekly spread is where you can plan your whole week ahead. As you will see from the gorgeous ideas later on in the post, it can include anything that is important to you.
Things to put in a weekly spread are:
Dates
Tasks
Spaces for notes and thoughts.
Appointments
To-do list
Quotes and inspiration
Goals
Meal Plans
And more
Some people love to include habit trackers if they are trying to make or break a habit.
Find out how to use a habit tracker here.
Best Supplies For A Minimalist Bullet Journal
The best part of the minimalist planner is that you won't need much art supplies so it is a great way to start a bujo cheaply.
Here are some of my favorite supplies to use for my minimalist spreads.
Minimalist Bullet Journal Supplies:
For more bullet journal supplies, check out my ultimate supply list here!
I love looking online to get ideas and inspiration for my minimalist bujo spreads. Here are some of my favorites at the moment.
Minimalist Bullet Journal Pages
Below I have several examples of minimalist pages that you can get inspiration from to make your own minimalist pages.
As I've already said, minimalist spreads are one of my favorite bullet journal styles. I think these gorgeous weekly spreads have some great ideas.
Creating simple box outlines is an easy way to make your Bullet Journal pages look neat and orderly.
Instead of crossing out items when you have done, why not try a simple checkbox like in this minimalist spread.
The idea of a weekly is to be able to quickly glance at your whole week. This minimalist layout has all the information in a simple and concise way.
You don't have to just stick to black and white for a minimalist look. Choosing an accent color such as grey keeps the page looking simple while adding some interest and depth.
Play around with different minimal weekly spread ideas until you find one that works well with your lifestyle and needs. This can take a little while, but don't be afraid to experiment.
Using simple habit tracker graphs is a great way to keep your pages in a minimalist style.
Don't forget to make full use of your Bullet Journal key to make keeping your pages simple and clean looking easy. Find out more about bullet journal keys here.
Remember to keep moving towards your goals by tracking in your weekly spread just like this example with daily steps.
Using geometric designs is a fantastic way to keep your design minimalist while getting creative.
Be realistic about just how minimalist your pages can be. Some of us will naturally have to have more information to put in our weeklies than others.
If you don't feel comfortable hand lettering then try stamps, stickers, or stencils. Here are some day stamps you might want to try.
Practicing your handwriting is an easy way to make your journal pages look clean and neat. Keep practicing and you will notice a big improvement as your journal progresses.
Easy Bullet Journal Minimalist Style
Looking for easy bullet journal ideas? These minimalist bullet journal weekly layout ideas are so simple but beautiful too.
This mini bullet journal is perfect to keep in your bag to carry with you everywhere.
Make sure you use a ruler and the dot grid to count spaces and lengths. This will keep your minimalist spread looking on point.
I love the simple use of color in this minimalist weekly.
Perhaps as simple as a simple journal can get! And it looks amazing.
Be sure to add all those daily chores to your weekly spread. It is amazing how accomplished you feel as you tick those jobs off.
Trying new fonts on the first lettering of each day is a great way not to get overwhelmed.
This minimalist Bullet Journal is a great example of the use of negative space.
Clearly separating areas in your layouts is the best way to keep organized and also keep your pages neat and easy to read.
If you prefer to have tasks that you complete over the week as you feel rather than daily tasks then this minimalist weekly spread is ideal.
Simple bullet journal ideas
Leaving lots of white space on your minimalist pages is the best way to achieve an overall simple and clean look.
Be sure to use good-quality pens that do not bleed or ghost for a neat finish to your weeklies.
Try to stick to only a couple of different fonts per page to stop your weekly layouts from looking cluttered.
A minimalist spread doesn't mean you can't be creative. Try different ways to lay out your weekly information and tasks.
You can find more simple Bullet Journal ideas here.
Minimalist Weekly Planner Using Fonts
A great way to keep your journal minimal but still artistic is to play with fonts for headings.
You can still add details to a minimalist spread. A great tip is to keep them simple and use only one or two.
This is a gorgeous bujo example of using two different fonts to create interest.
By keeping your initial spread minimalist, it will still look fantastic and not too cluttered after adding all your tasks and notes.
try adding a pop on color if you feel like your bujo needs brightening up. A good idea is to only have one or two different hues.
Love the idea of using fonts in your minimalist spreads? Click to head to our great post on fonts to use in your bullet journal.
Create this look by using a simple stencil like this.
Only use the space you need. If you need one page or two for your weekly, that is okay.
Minimalism is what you perceive it to be. If you feel like adding details or doodles, add them and don't get stuck thinking you can't because you have a minimalist bujo.
Simple Bullet Journal Spreads Using Color
If you love color, don't worry you can still add a splash of brightness to a minimal spread. Here are some great ideas on how to use color in a minimal bujo spread.
Stickers and colors add a fun look to this weekly spread without adding clutter.
This minimalist page can be created quickly but is still beautiful and very functional.
This minimal bujo weekly spread is so pretty and all you need is some gorgeous watercolor paints.
You could create this Bullet Journal theme with just a highlighter. So simple.
Cut a simple washi tape into a uniform pattern to add some fun to a minimalist spread.
Washi is such an easy way to add color to your journal. It is also brilliant for those that aren't very artistic. We have collected some amazing ways to use washi tape in your bullet journal here.
The great thing about this bujo spread is that you could keep the template the same each week, then just add color if you feel and let it match your mood for the week.
Habit trackers are great to include in your weekly layout and as this example shows they can still be minimalist!
Use color to make important details on your spread stand out.
It's amazing what you can create with just a black pen and one color.
Adding the date as well as the day is best for productivity and organization.
Minimalist Journal Spreads With Florals
Although some may argue that adding doodles is not strictly minimalist, I think that it is perfectly okay to add a little drawing to brighten up your minimal weekly spread.
A small pen doodle is ideal for allowing your creativity out while keeping your page simple and functional.
Want to try a drawing like this in your spread? Try our HUGE floral doodles post to see how to draw different types of flowers.
Floral stamps can be very effective. Using a stamp also helps keep your pages looking cohesive.
Using neat and detailed designs is the perfect way to keep with a minimalist bullet journal style.
When you are using florals with minimalist spreads remember to leave plenty of white space to keep your pages looking amazing.
Keeping your handwriting small ( and printing ) is a great Bullet Journal hack for making your pages look neat.
---
So are you a minimalist bullet journaler? We love hearing all about our communities' Bullet Journals so be sure to share your minimalist bullet journal weekly with us.
Do you have any simple bullet journal layouts and ideas you would like to share? Let me know in the comments below
More Bullet Journal Spreads You Will Love
PIN FOR LATER!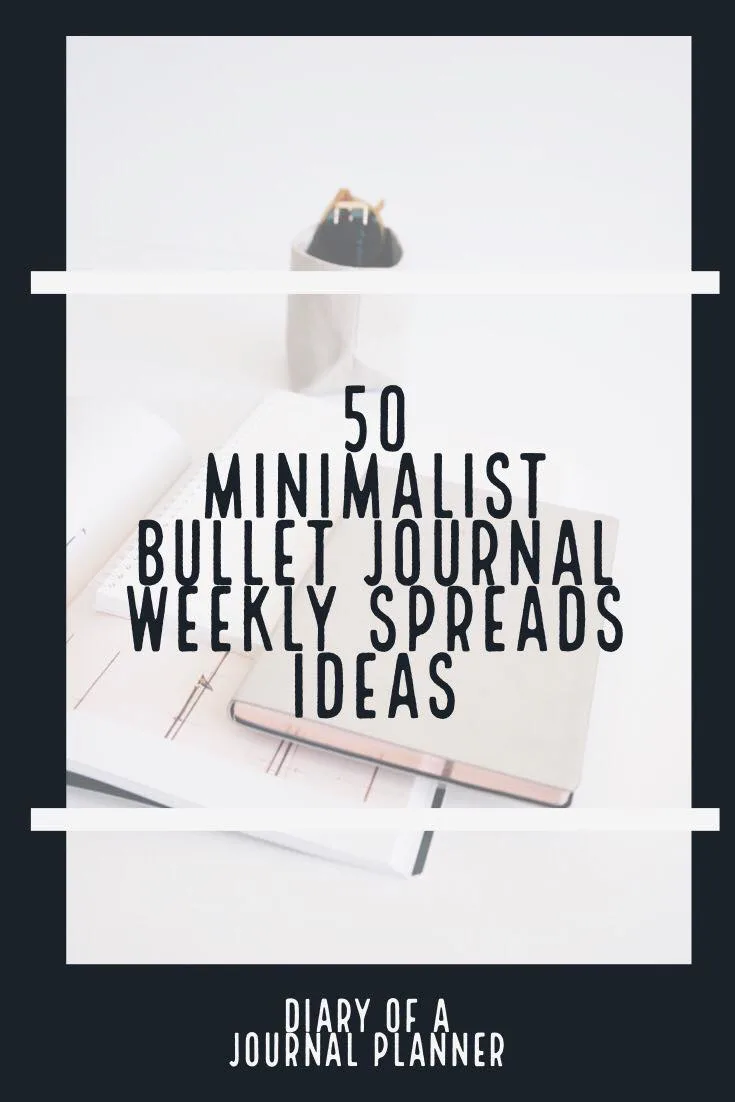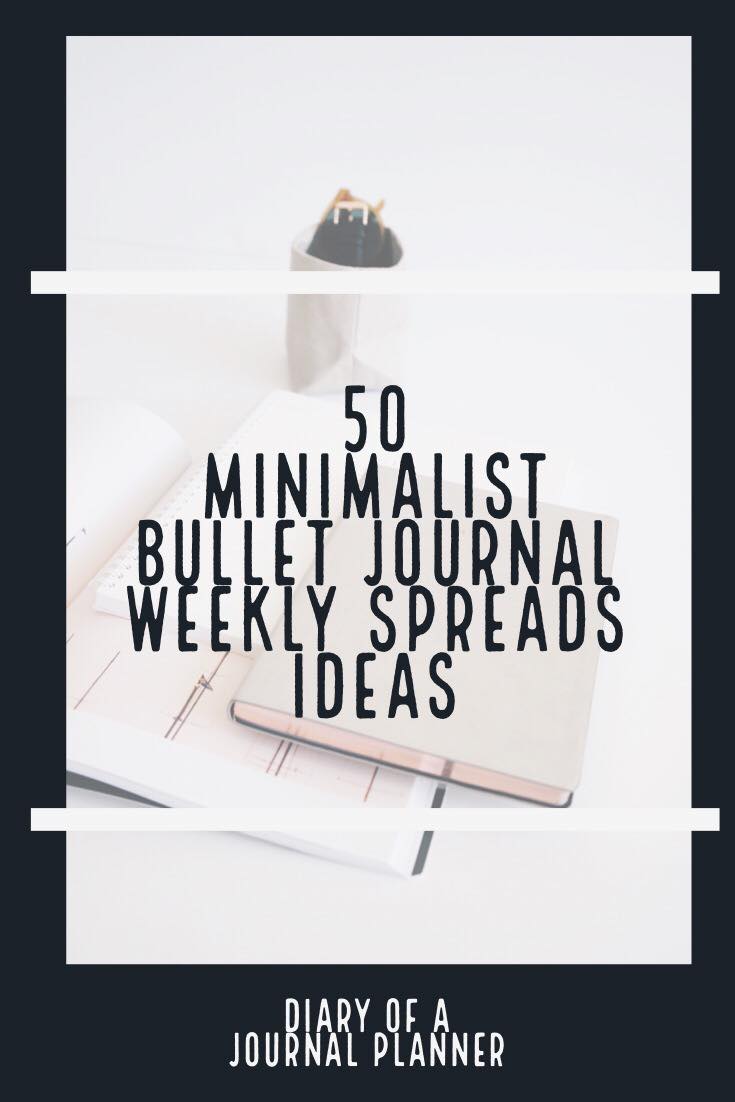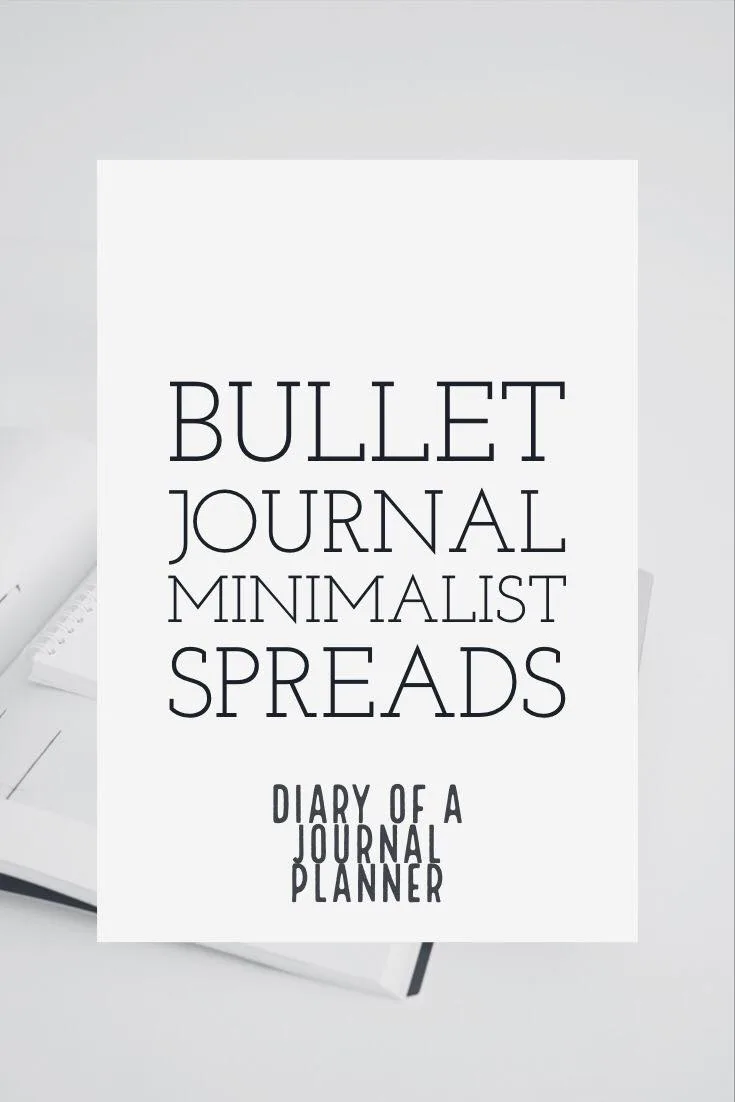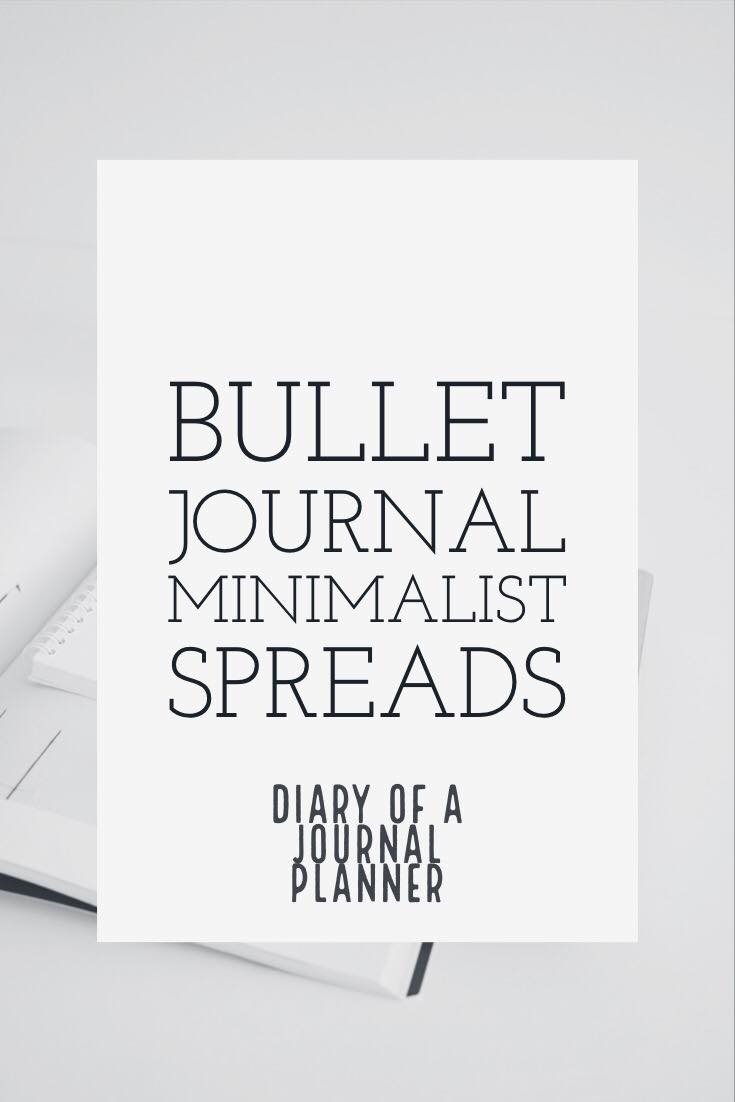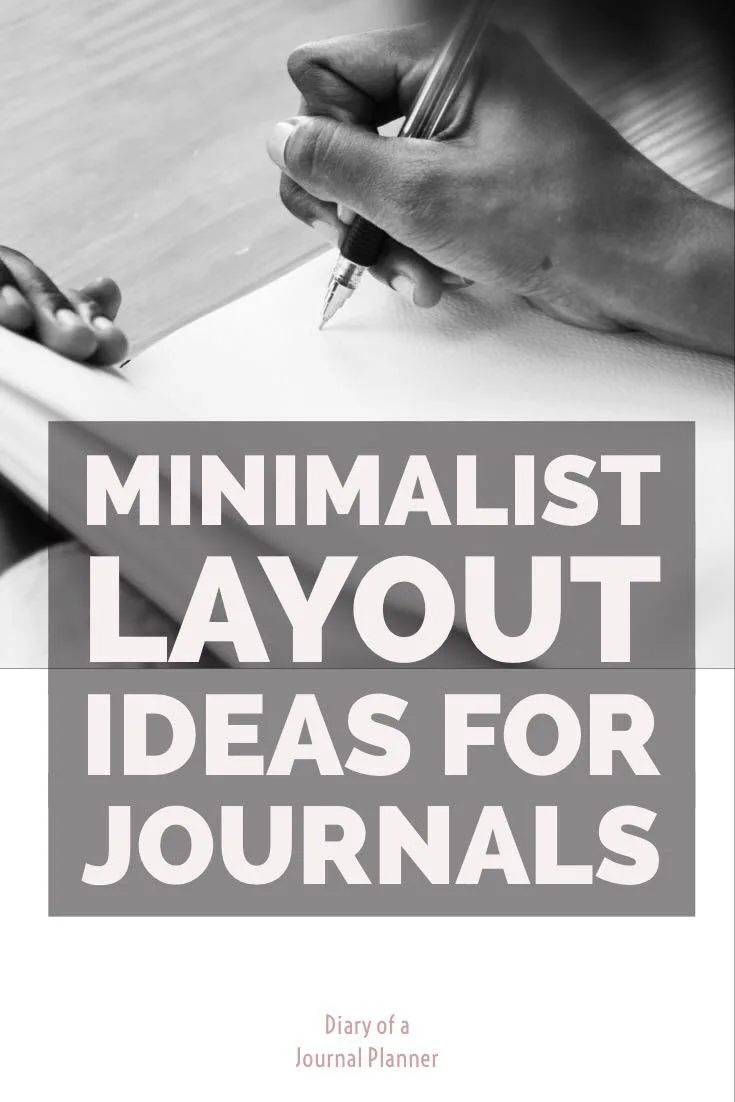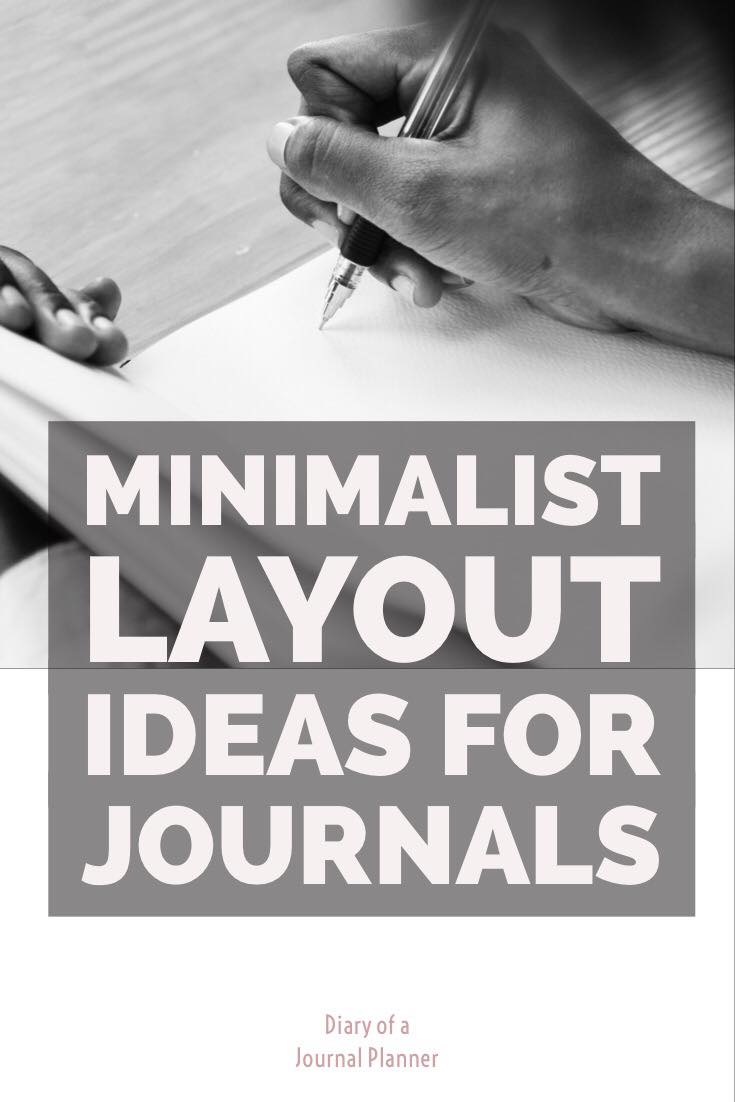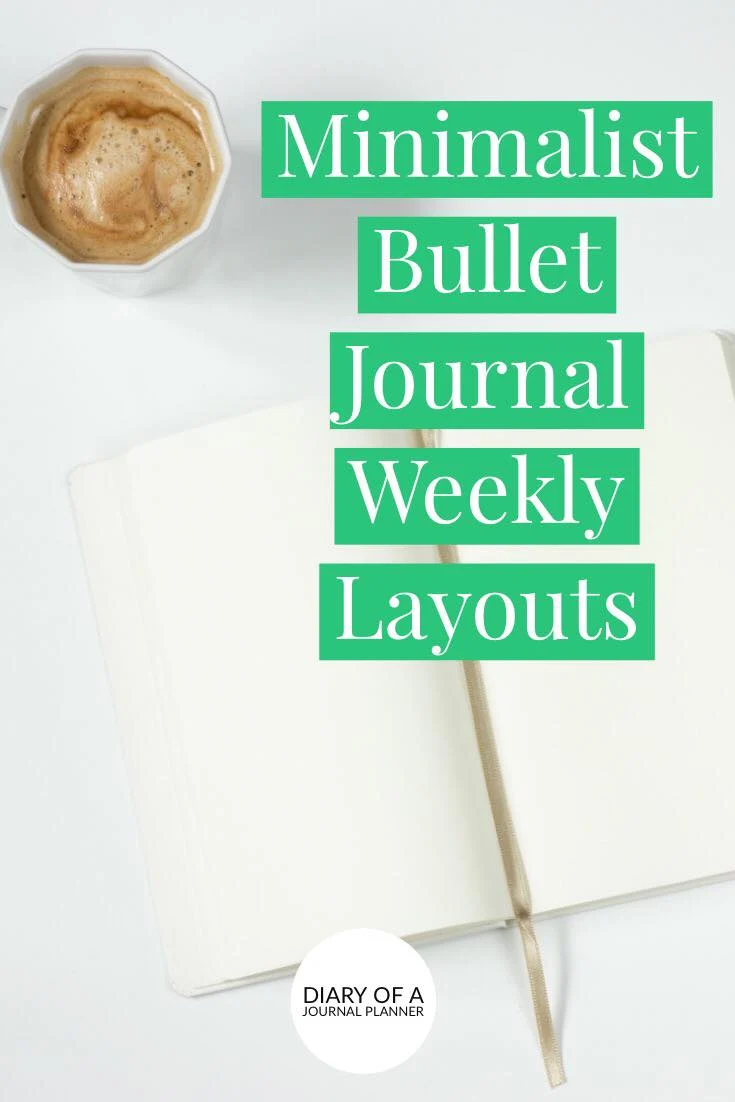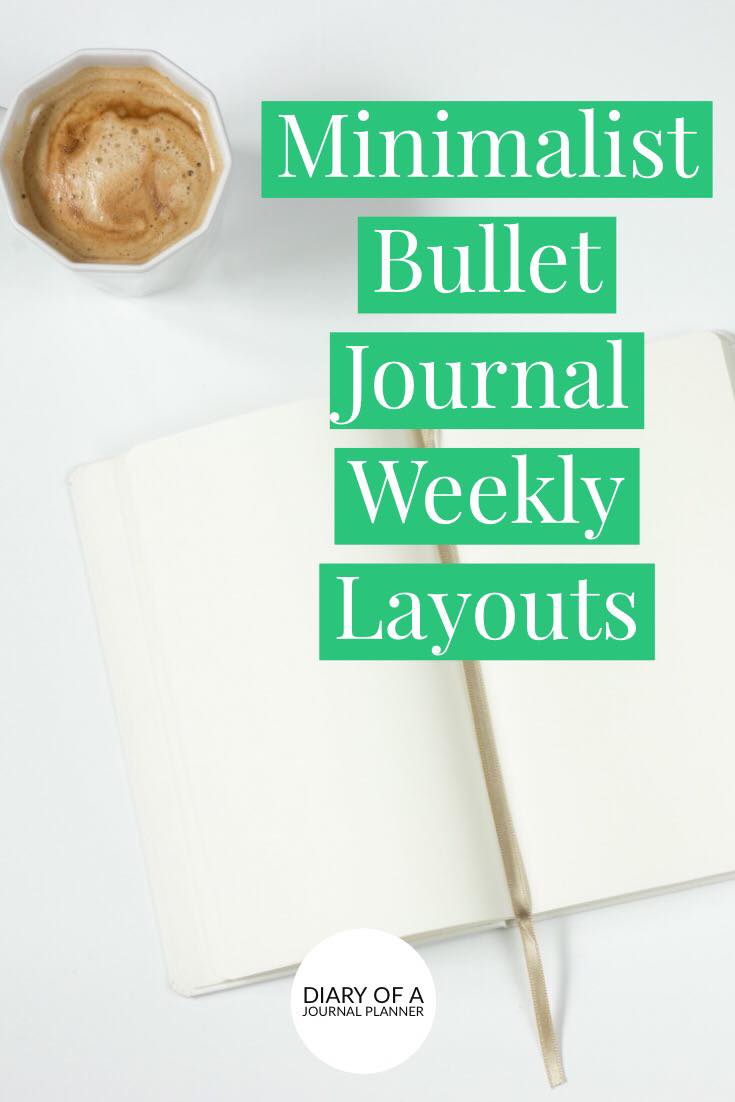 Bullet journal weekly spread minimalist