Best Gel Pens For Coloring
Want to try gel pens for coloring? We have collected reviews and ideas for what gel pens will suit you and your coloring needs!
Coloring has so many benefits, from mindfulness to stress relief. It is also lots of FUN!
Adult coloring is a great way to unleash your creativity, even for those of us that don't feel we are very creative ( but trust us EVERYONE is creative!). We love to experiment with different color schemes and also different mediums. Although colored markers and pencils are the most common options there are lots of other coloring tools for colorists, and a fun one to try is gel pens!
Keep reading to find out what gel pens are best for coloring and how to use gel pens to color.
Can You Color With Gel Pens?
Gel pens for coloring may not be your first thought but when you discover all the vibrant colors, gorgeous coloring effects, and ways to use gel pens, they are sure to become one of your favorite coloring tools. From glitter to white, neon to metallic you will be sure to find a pack ( or three ) that suits your coloring style and creativity.
Because of their fine point and thick ink, they add lots of depth, texture, and fun to your coloring.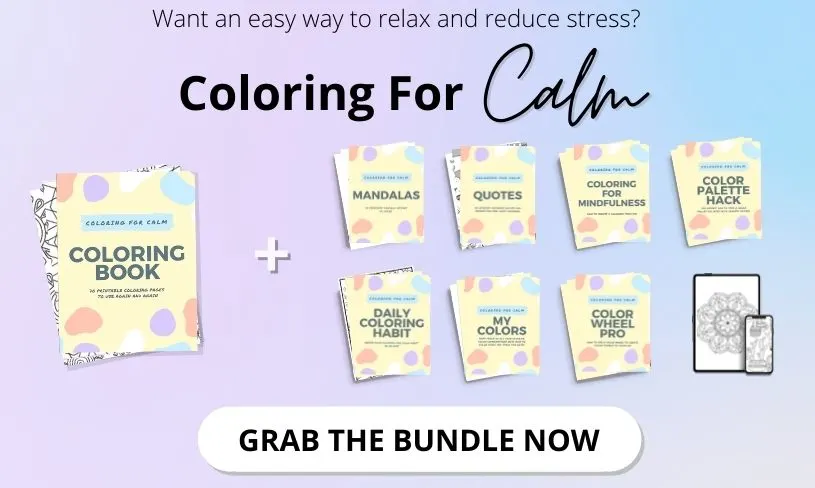 How To Use Gel Pens For Coloring?
There are so many ways you can use Gel pens to color but here are some fun techniques to try:
Color in whole coloring sheets for vibrant fun
Use gel pens to add accents, textures, and interest to coloring sheets you have colored with pencils ( think lines, dots, and other patterns)
Create depth by using gel pens to add shadow and shade to pages colored with pencils
Blend colors. Because Gel pens tend to be wet to touch, you can blend them! ( Be sure to do samples on scrap paper to test your gel pen for this technique as they all differ. Try using an eraser or cotton swab for this experiment)
Use glitter gel pens to add some bling to your coloring pages
Fill in large areas with fun coloring techniques like cross-hatching and stippling. Find more here.
Use for finer details when coloring intricate designs like these Mandala coloring pages.
So, what is the best gel pen for coloring?. Keep reading to find some of the best gel pen brands for coloring!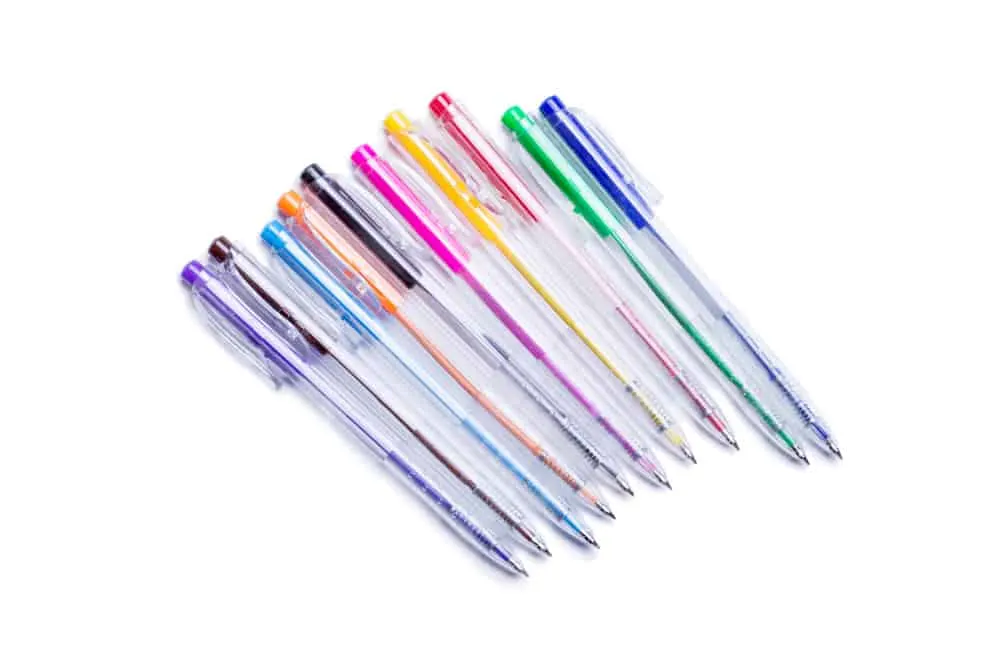 Gel Pens For Coloring Books
Gelly Roll pens are such a versatile and fun gel pen to use. They come in so many different colors and styles with glitter and metallic being some of our favorites.
Sakura Gelly Roll Pens are our recommended brand as they are super smooth to use and come in a variety of tip sizes ( from 0.3 to 0.7mm). This set has every color you could want along with some pretty glitter hues too.
With an ergonomic grip and quick-drying ink, these are perfect for coloring for stress relief. They are smooth to use and come with the added bonus of retractable tips ( no more losing pen caps!).
As these sets only have 20 pens, the color range is limited but perfect for beginner colorists or coloring while traveling.
This set of 20 gel pens from Crayola are perfect for adding details and texture to your coloring pages as they have fine tips. They are a variety of colors as well as glitter and metallic pens too. As an added bonus they come with their own storage tin!
With 120 colors you will never run out of color options with neons, glitters, metallics, pastels, swirls, and lots more! These are non-toxic gel pens as well as acid-free. They are smooth to color and write with a fine tip.
If 120 colors aren't enough there is also a 360 pack that has 180 colors and 180 refills. Click here to find out more.
This 96 piece set has 48 pens and refills to match. There are 24 Glitter pens, 12 Metallic pens, and 12 fun Neon pens. You also get a travel case included as part of the set. These pens are comfortable in your hand and are also non-toxic. We love that they are clear so you can easily keep an eye on the ink levels of each pen before you refill.
Love using LOTS of colors? With 180 gel pens for adult coloring books, you will never run short pf colors to experiment with. You also get a refill for each gel pen which means you get twice the coloring for your money. There are standard pens as well as fun swirls, glitters, and neons. With fine points and smooth ink flow, these gel pens are perfect for intricate designs and details.
If you are looking for a set that has a wide variety then this 240 piece set is brilliant. With 120 pens and 120 refills you will find fluorescent gel pens, pastels, metallics, neons, glitters, and even rainbow! There are also three different tip options, 0.6 mm, 0.8 mm, and 1.0 mm. Perfect if you are looking for thick gel pens for coloring and also finer tips for more detailed coloring. With longer-lasting ink and smooth application, you will love using these.
This addition to the list is a little different as it isn't part of a set. We use this pen lots on our Bullet Journal spreads but think it is also worth a mention here too! This pen is fantastic for adding beautiful texture and details to your coloring pages. Add small lines and shapes to create depth and highlights to really make your coloring pop!
100 glitter gel pens for coloring books! These are so good if you enjoy adding a little bling to your coloring pages. We love the rubber grip on these pens that make for hours of coloring in comfort as well as stopping any pens from rolling away. These pens are also slightly thicker than average as they hold more ink.
Deals
If you are looking for lots of colors at a good price then try these. There are neon, glitter, swirl, pastel, and neon glitter as well as standard colors. With points of 0.8-1.00 mm they are good for details on your coloring pages.
Deals
Note On Gel Pen Storage And Care
To keep your gel pens in top condition and help them last longer it is important to always cap your pens and to keep them stored in a horizontal position ( in a pencil case is a great idea).
---
Do you use gel pens for adult coloring? We would love to see some of your pages or for you to tell us your favorite gel pens to color with. Be sure to share in the comments below.
More Adult Coloring Posts
PIN FOR LATER!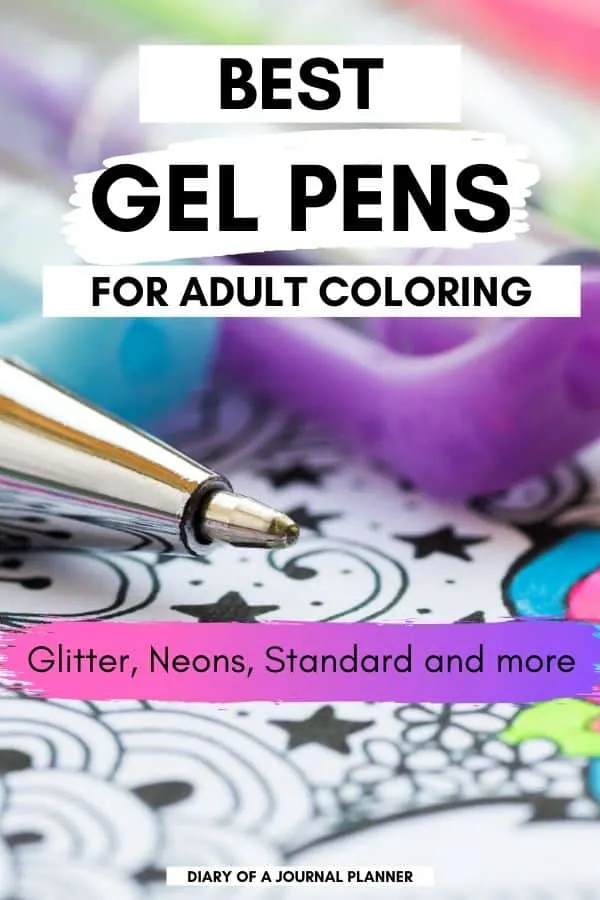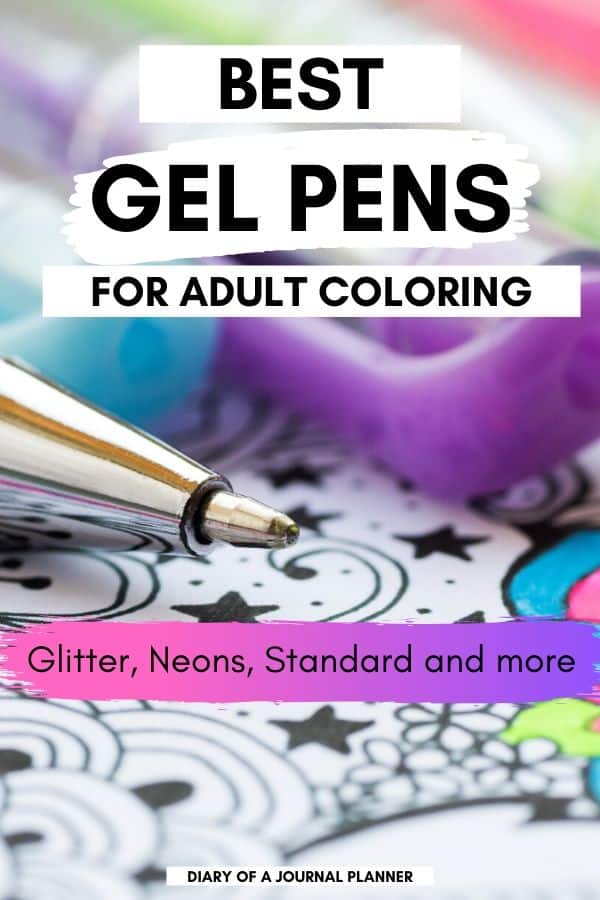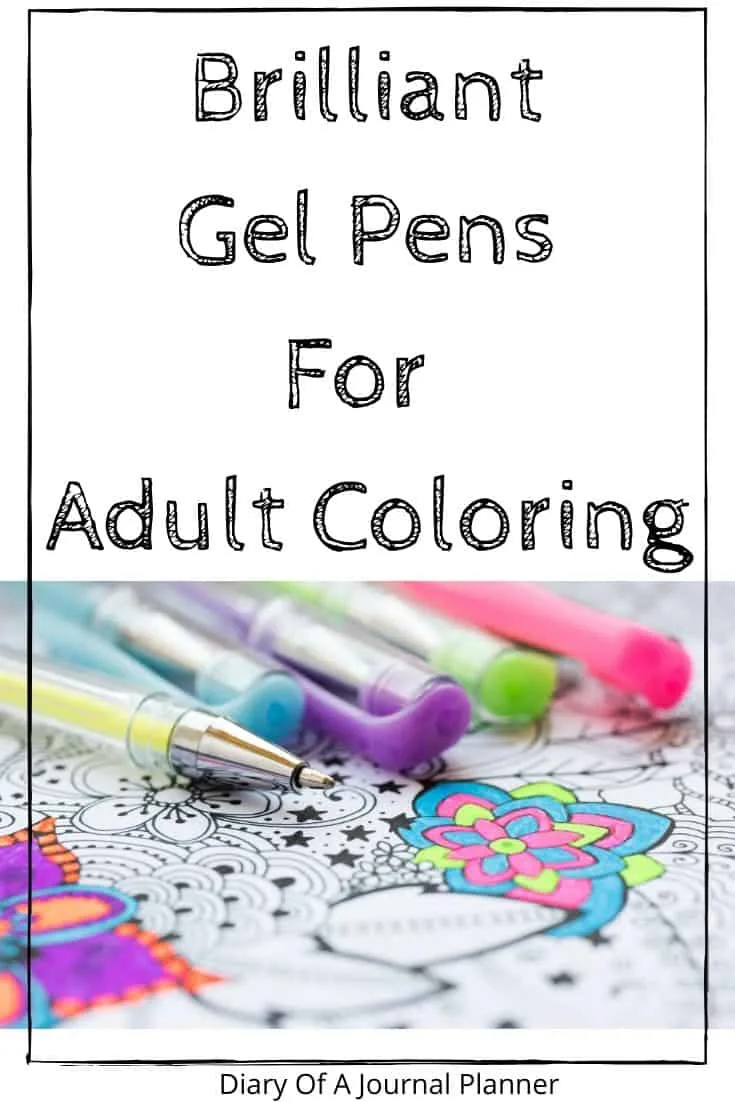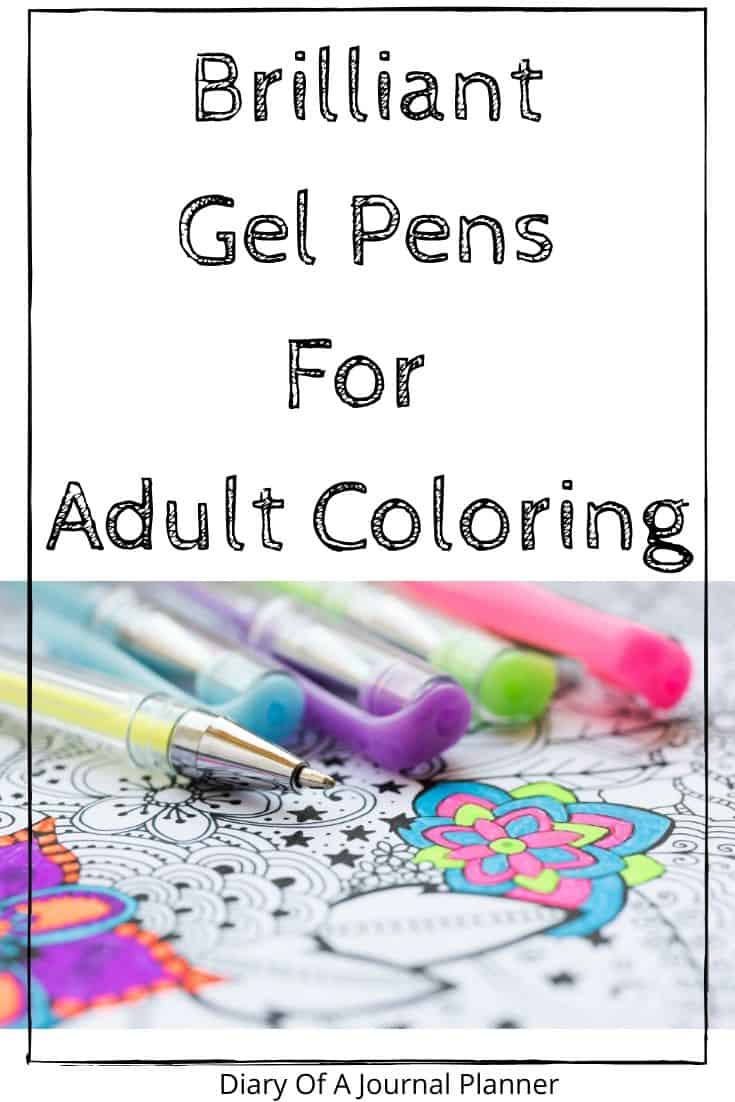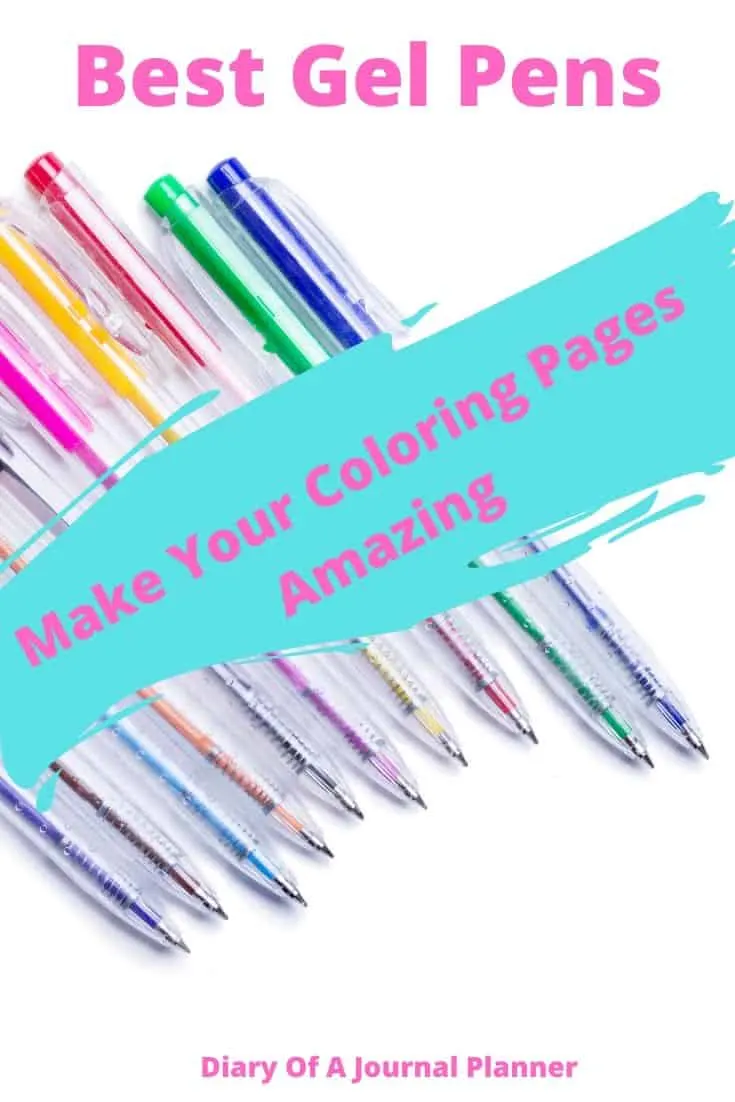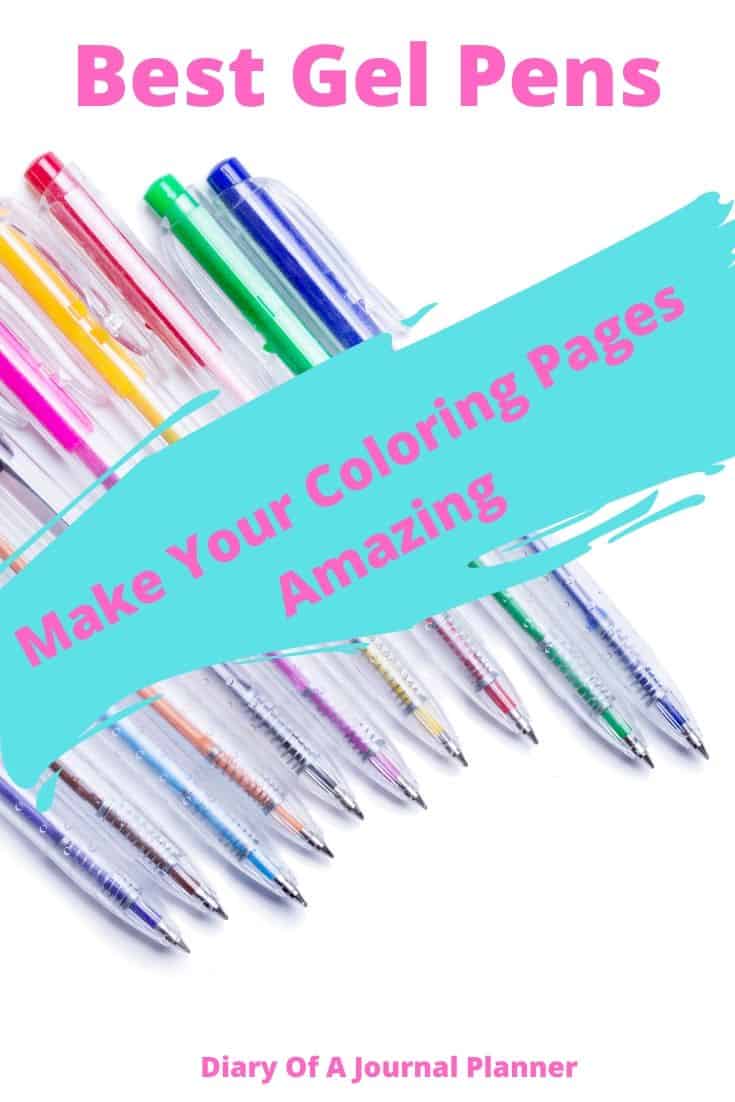 Gel Pens For Adult Coloring