Washi Tape Bullet Journal Ideas
You will never again be stuck without some good bullet journal washi tape ideas again!
If you are anything like me you probably have a little bit (okay, a major), washi tape addiction. So what can you do with washi tape?
I've collected up some gorgeous washi tape hacks for your bullet journal or planner. From stunning bujo layouts to creating the best bujo trackers or decorating your art journals…. all using washi tape.
If you are new to all of this just know that washi tapes are inexpensive items but can add a super special touch to your project. Don't let all those beautiful washi designs sit unused. Keep reading to find out how to use washi tape in bullet journals.
If you have a huge collection of tapes and are wondering what to do with washi tape rolls then you are in the right place! I have listed 40 ways to use your washi tape other than just collect it!
Where to get Washi Tape?
Our fave store is The Washi Tape Shop. It has the most unique range of washi and free delivery worldwide! Get 10% off your order with the discount code diary10.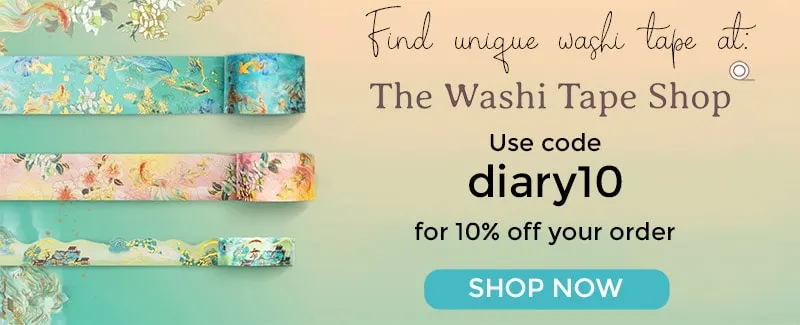 What is washi tape?
Washi tape is a type of tape used for decorative purposes.
The word washi comes from Japanese and it is a type of thin paper. So washi tape is a versatile material that is thin as paper but is adhesive as tape. It is almost like masking tape with a design on it but it is not as adherent as masking tape and peels off easily in general.
They come in many different designs making washi tape great for craft projects, scrapbooking, as decorative items, and also for bullet journaling ideas.
40 Creative Bullet Journal Washi Tape Ideas
Below I list the best washi tape uses that will make your planner ideas and projects even cooler.
So check out what washi tape is used for in a bujo:
How to use washi tape on your bullet journal or planner
Create a Washi Tape Journal Swatch
Once you start collecting your favorite Japanese washi tape from Hobby Lobby, Michael's or Amazon it is a good idea to create a tape swatch index or layout.
It makes a lot of sense to have a collection page in your bujo. With time you can edit your swatch to add new fave ones or replace the finished ones because washi tape is removable.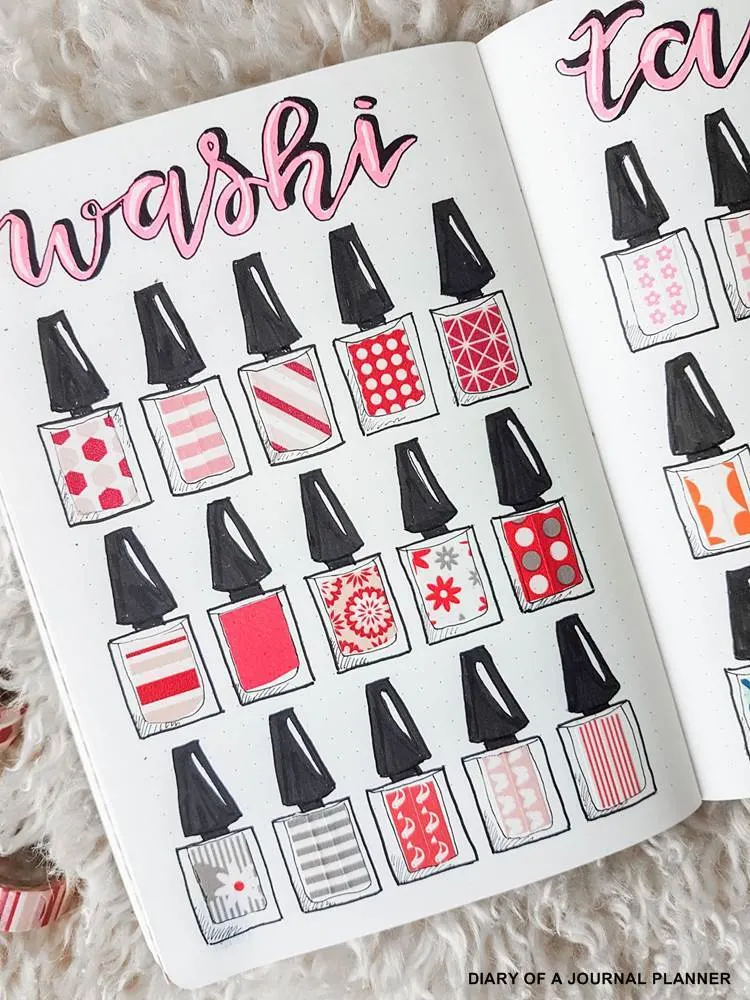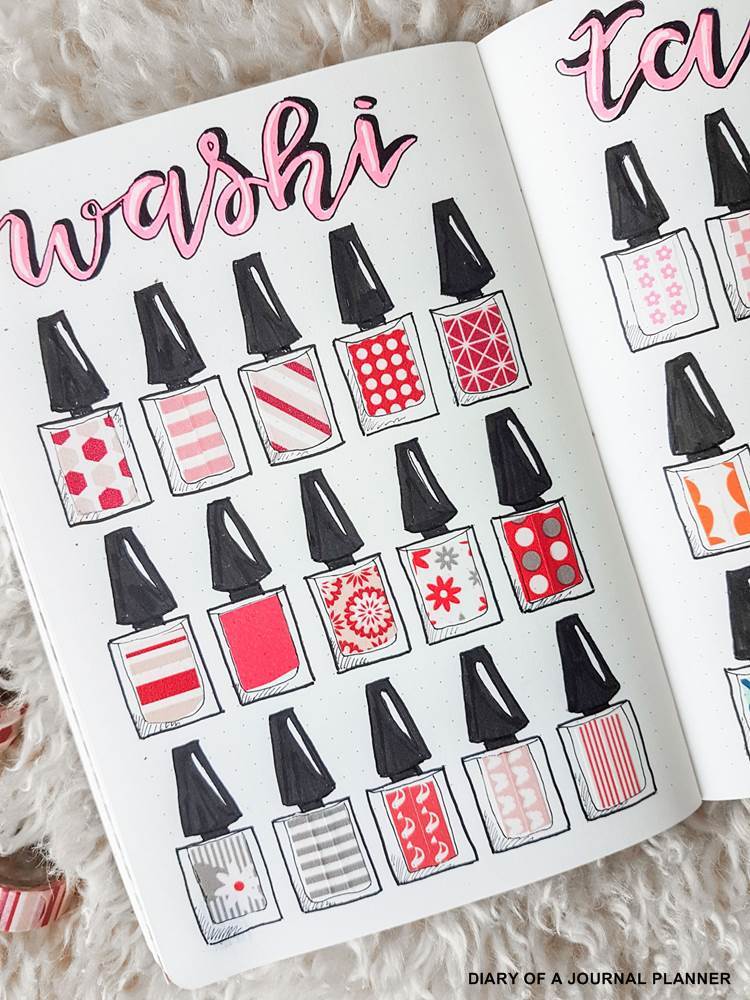 Learn how to make your own Washi Tape Swatch for Bullet Journal here!
Using Washi Tape In A Planner
Decorating a planner with washi tape is probably one of the first things that come to mind. Just as you can use washi as bullet journal tape, it can also be used with a planner such as Happy Planner, Passion Planner,Erin Condren, Kikki.K etc.
Personalizing a bought ready-made planner is one of the best ways to use washi tape and make the planner your own.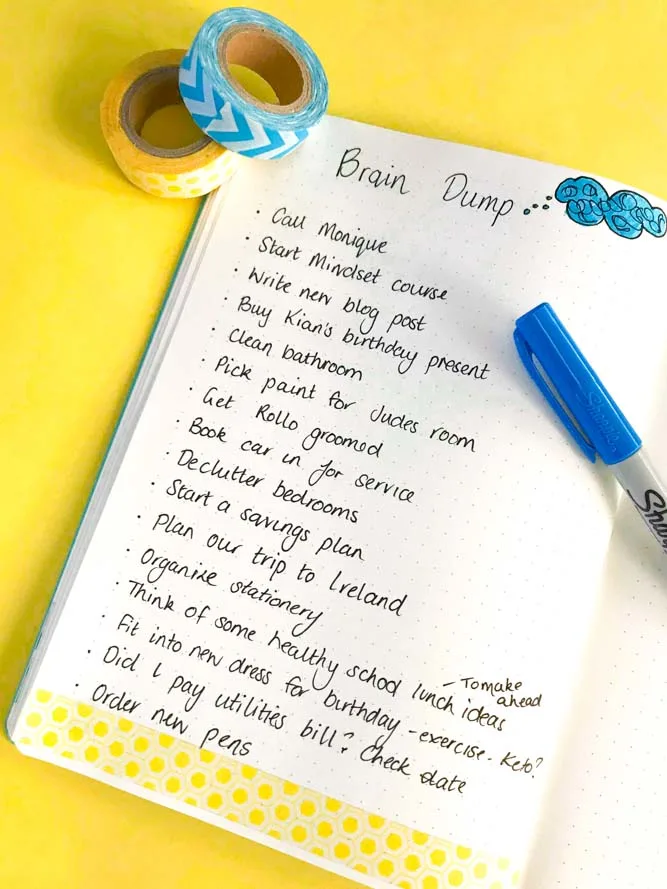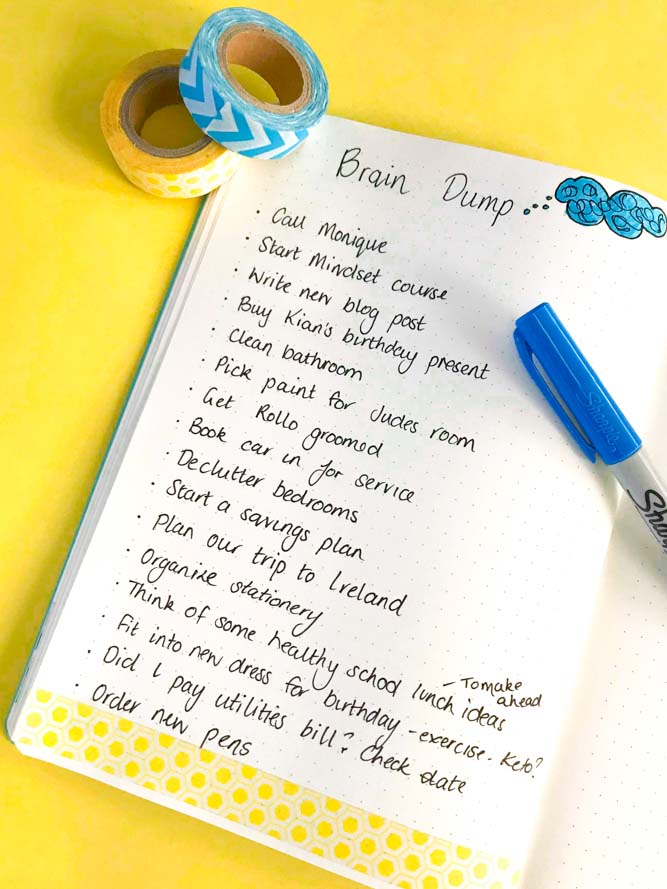 Creative Uses Of Washi Tape
You can make your layouts look beautiful… even if you aren't artistic or can't draw.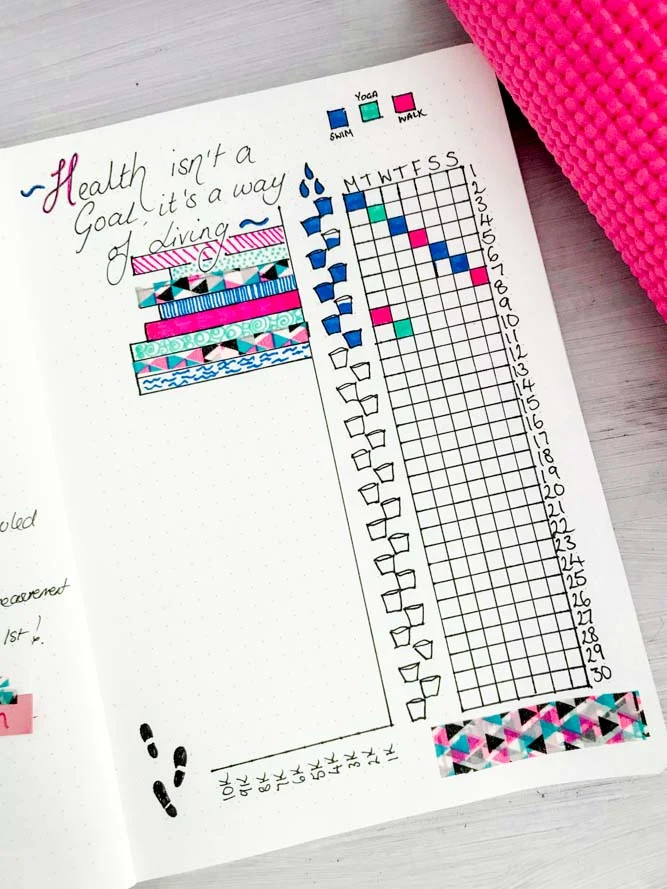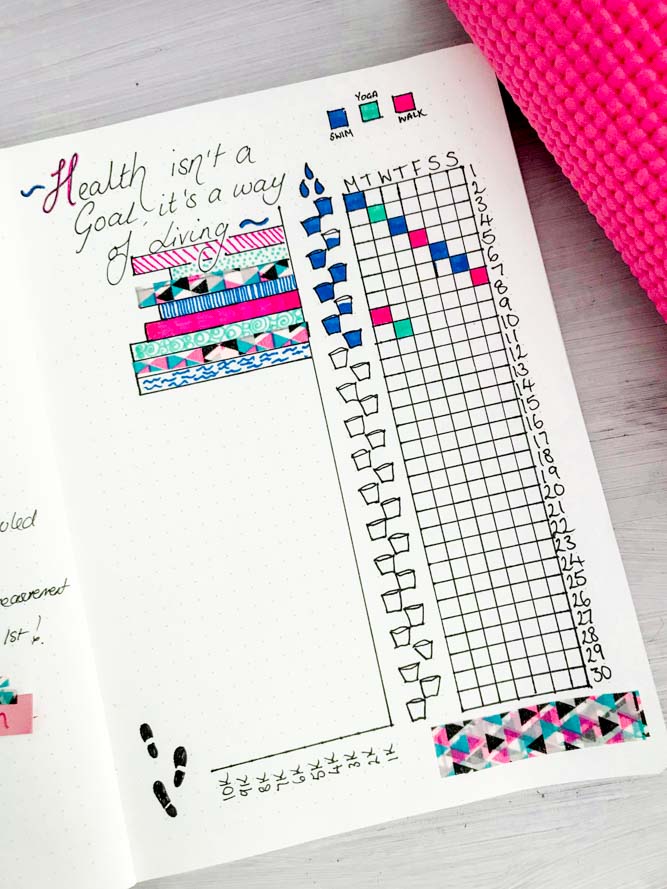 Create a Mood Tracker Layout
This is a great idea. You have probably only used markers to track your feelings but what about washi? Creating a mood tracker this way is yet another great thing to do with washi tape.
Color code decorate with washi tape
Create a colorful side index for your bujo or planner by decorating with washi tape the edges or a particular page.
Haven't we all been there? Those mistakes can be quite upsetting for some people, especially when you are just starting a new journal.
Use Washi tape to cover up mistakes in a bujo layout. More often than not it will add that little something that the page was missing!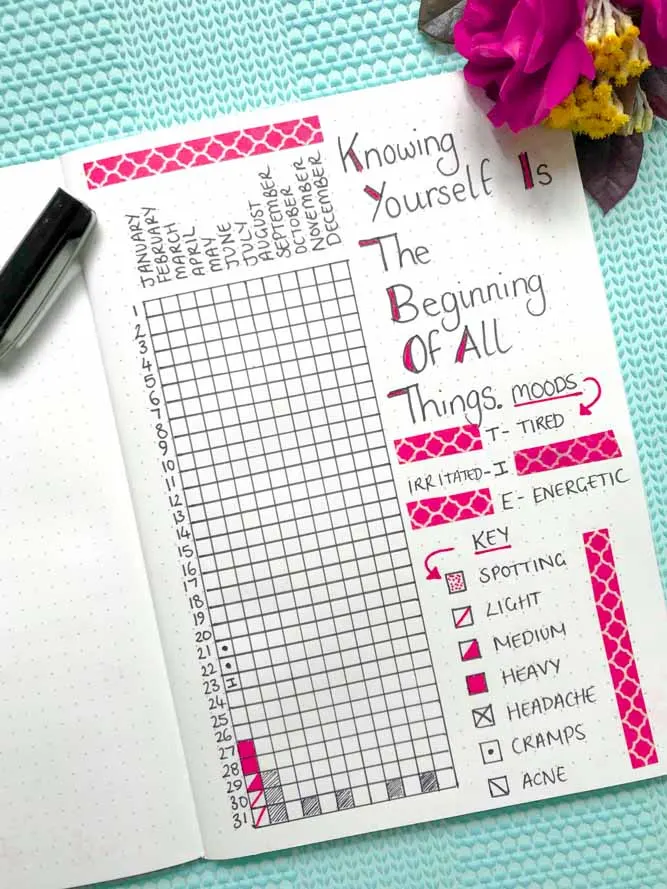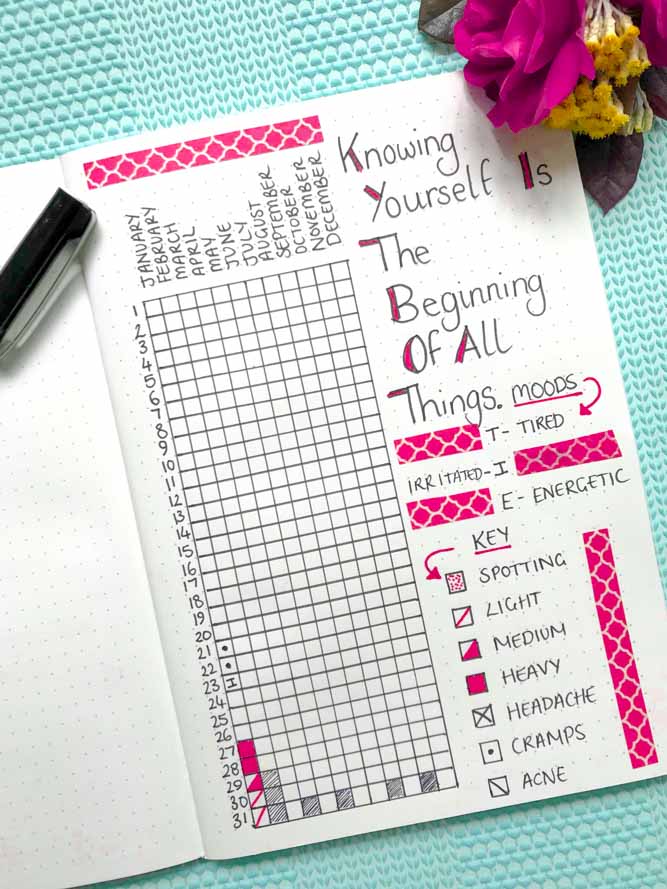 Make a theme for the month
Plan your washi tape theme for the month with a gorgeous journal layout. I think this is one of the best washi tape ideas, it helps you set the mood for the month.
They are normally so pretty that you forget how basically they are journal and planner tapes. Use your washi to add photographs, notes, kids crafts, tickets, and other special notes to your pages.
As they are removable, you can change the organization as you wish later on.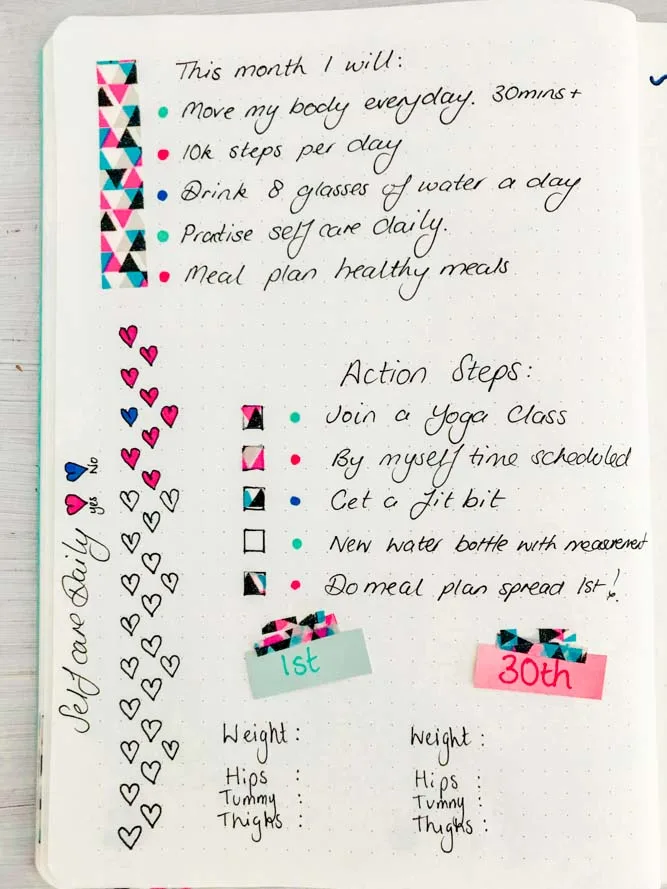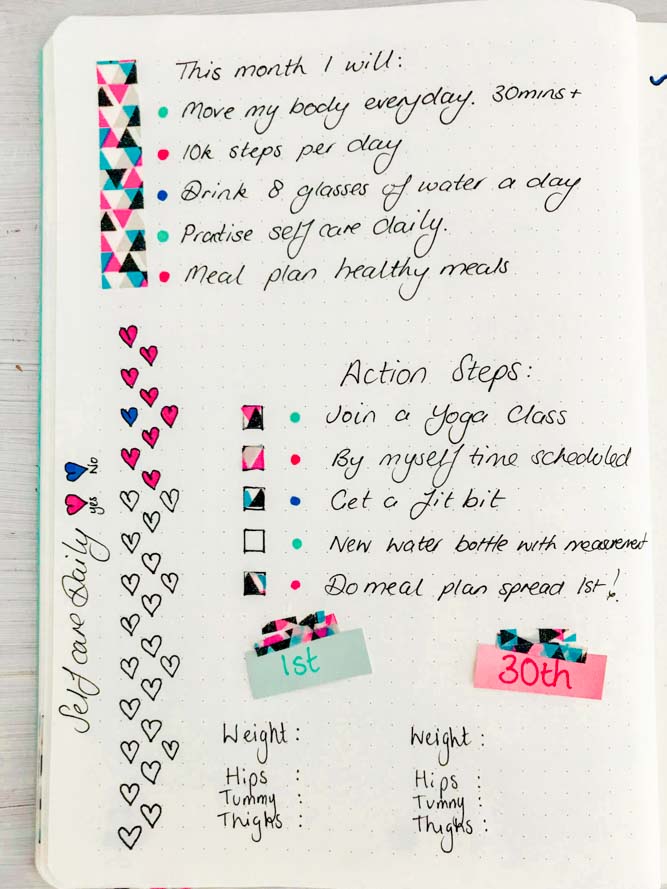 Don't buy sticky notes. Make your own DIY stick notes with washi tape and any paper.
Use it as bullet journal headers and banners
If you don't feel inspired to draw headers and banners just have washi tape as headers in planners or bullet journals.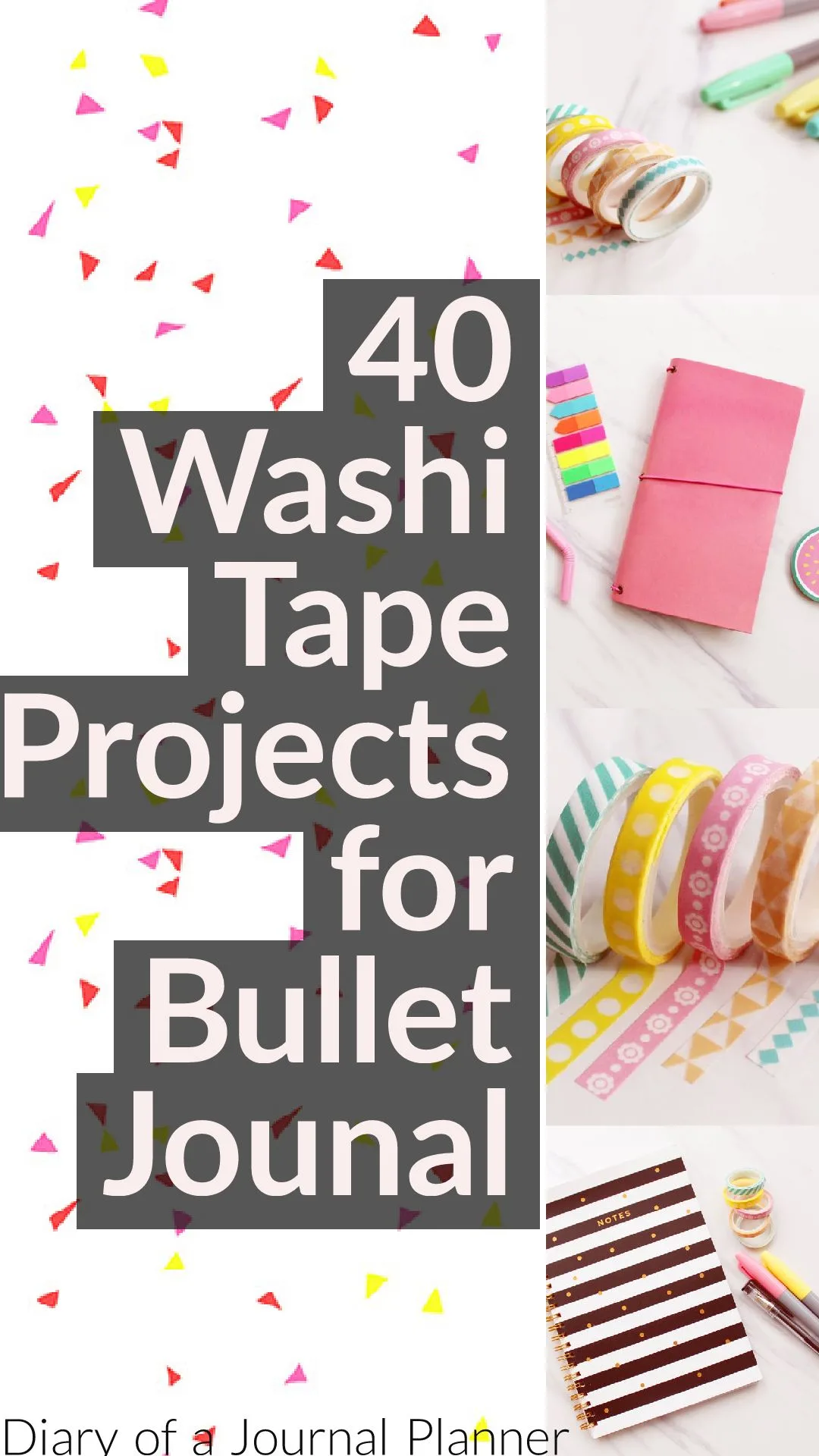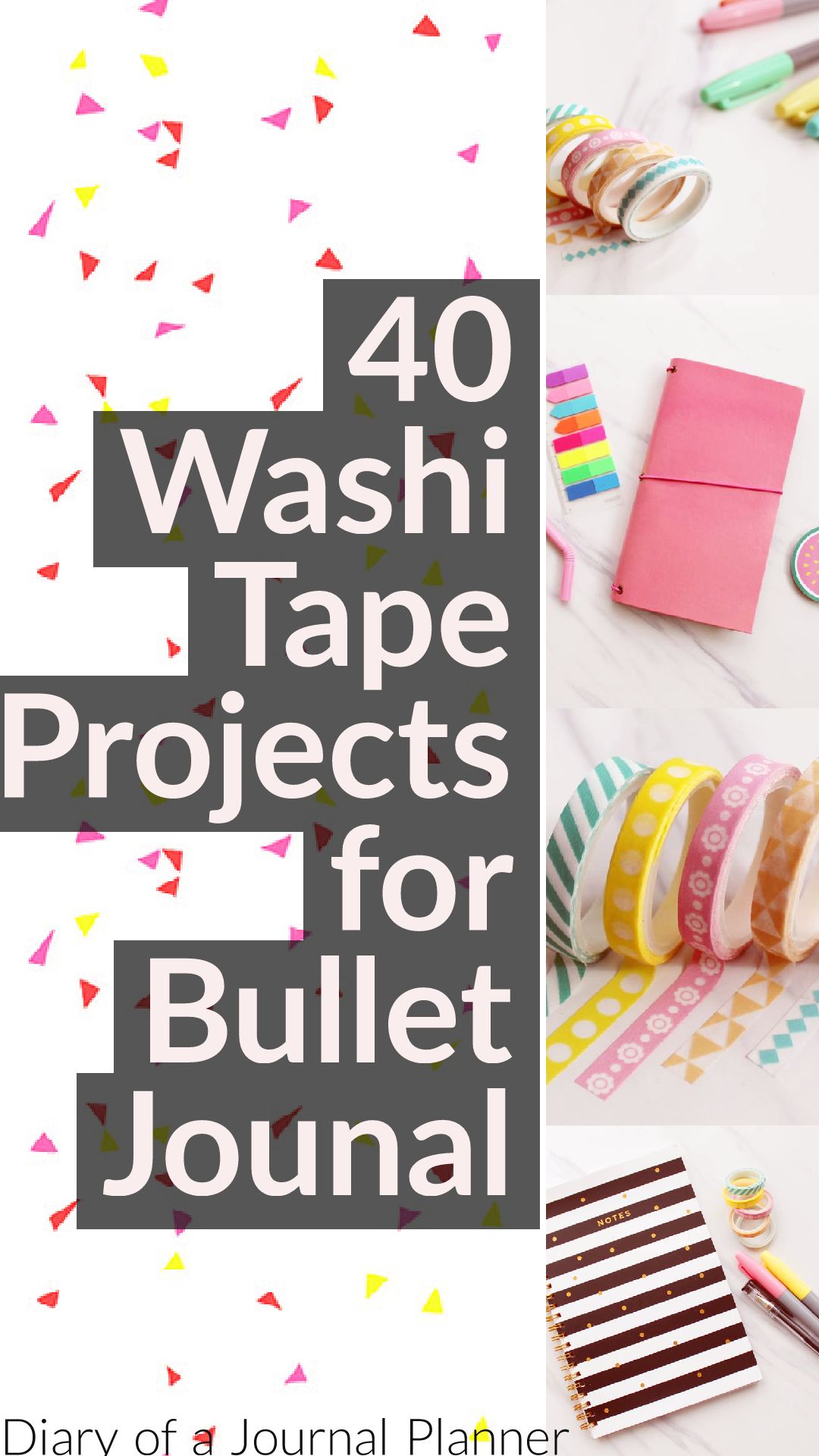 Mark special events or pages in your bujo with an extra special washi design.
Monthly washi tape ideas for planners
Keep your whole monthly spread layout on point by using the same washi designs for the whole month.
Use it on your Finance spread
Create a gorgeous money-saving layout and use washi tape to keep track of savings.
Bujo projects with washi tape
Get creative and design the best weekly layouts for bujo with washi tape.
Make a cute DIY pen holder for a bujo so you are never looking for your fav pen again. Of all the ideas for using washi tape, this is very original!
Creative uses for washi tape
Learn how to cover a pen and journal in washi tape to make them match and unique to your style.
Your washi tape is just as useful as a tab flag or page marker.
Sometimes you don't know what to make with washi tape and what to write in your bullet journal. Solve these 2 problems in one go. Fill in empty spaces on bujo layouts with washi tape.
Use washi tape as tape and stick in special memories like tickets and notes.
Use for house moving organization
Washi tape to help you move house?…yes! I wish I had seen this idea before I last moved! Instead of writing on each box, use this simple color code to create an easy way to organize your house moving with a bullet journal layout.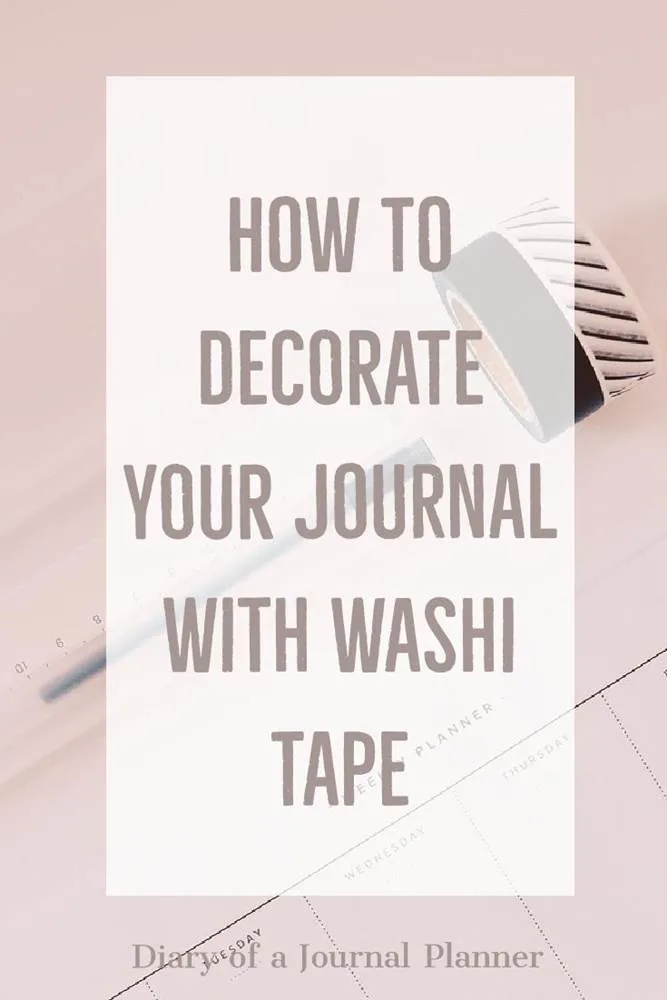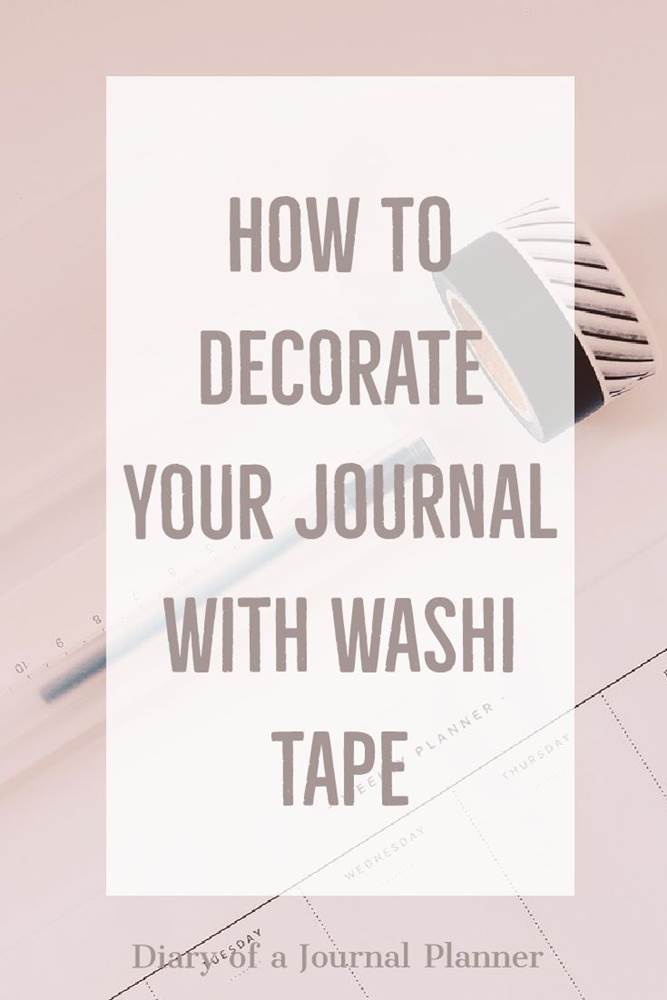 Create washi planner collages
Cute or what!?
Decorate your page dividers
How to use washi tape to improve boring divider pages? … easy!
Create a washi tape checklist
Make a checklist using washi tape. You can punch holes in your tape using this tool, use a washi tape design that can be marked off or use these checklist washis.
Try these washi tape decorating ideas
Use washi tape to create the best bujo page layouts.
Use washi tape as a border on any planner page.
Make washi tape stickers with this easy tutorial.
Bookmark washi tape DIY projects for bujo
Make a bookmark for your planner.
Make a vacation packing list layout.
Best washi tape journal ideas
Make more space in your planner by making a flip-out with washi tape.
Use washi tape to make a calendar for your journal.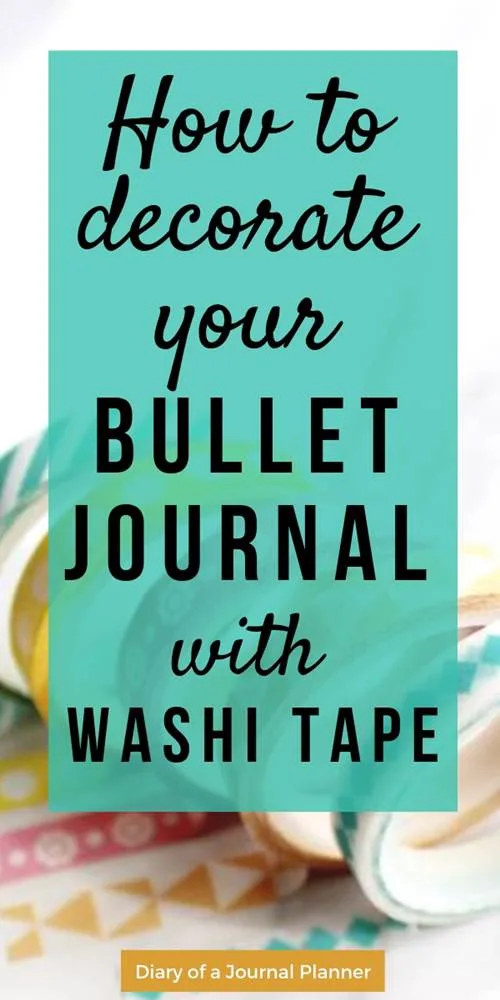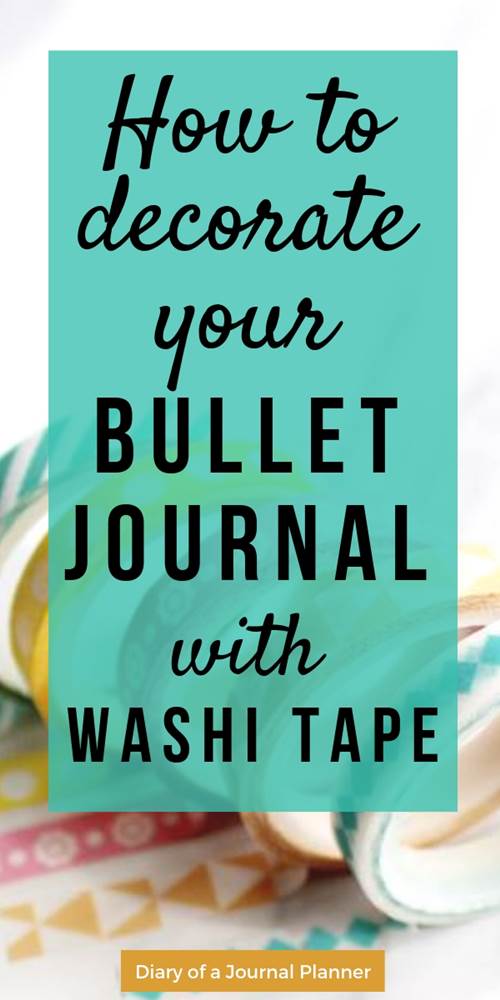 Use it on your student bullet journal
Let washi tape help you learn with the best study layouts for bujo.
Track your fitness results with washi
Trying to lose weight? Create a weight loss tracker for bujo and use washi tape as those pounds drop off.
Make a themed journal that is unique to you and the things you love.
Make your bujo interesting and fun with peek-a-boos made with washi tape.
Use it on your Travel Journal
Going on an adventure? Make the best travel layout for bujo.
Divide layouts with your washi
Use washi tape to divide up sections on your planner layouts. The perfect way to organize a page.
Design page layouts you love to look at with a little help from your fave washi tape designs.
Make cute washi tape flags to mark special pages
Washi tape is such an easy way to help you organize your planner.
An easy way to create color in any planner is to add washi tape.
So, how is that for a comprehensive list of 40 ways to washi?
I am sure now you have lots of ideas for things to do with your tape collection.
So, what do you do with washi tape?
The best place to buy washi tape?
I am a huge fun of amazon prime so I buy most of my washi on Amazon.
Other big retailers that carry a good stock of washi tapes are Walmart, Michael's, Hobby Lobby, Joann, and Target.
If you want really unique washi then try The Washi Tape Shop. Remember to use the discount code diary10 for 10% off.
PIN FOR LATER!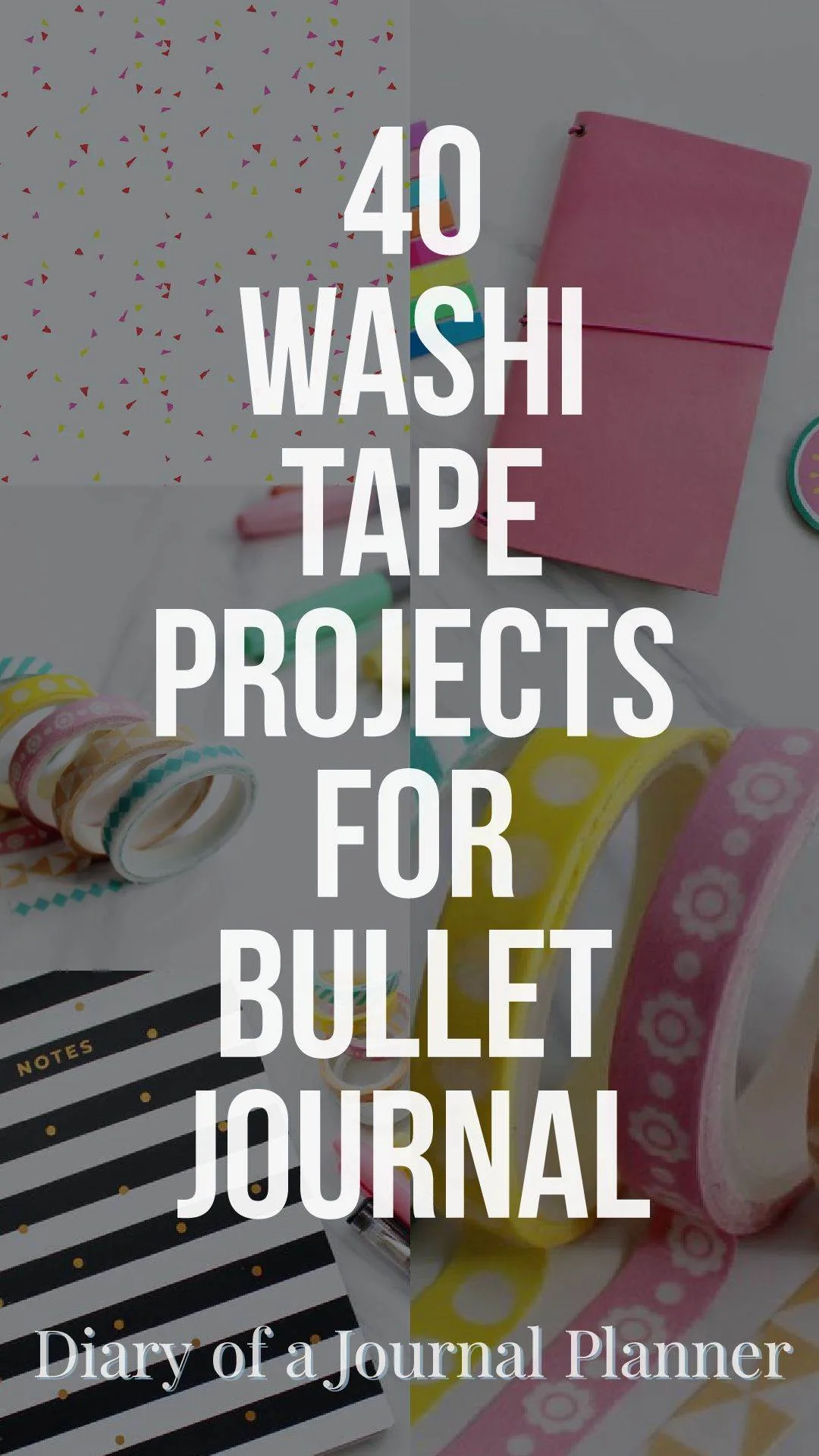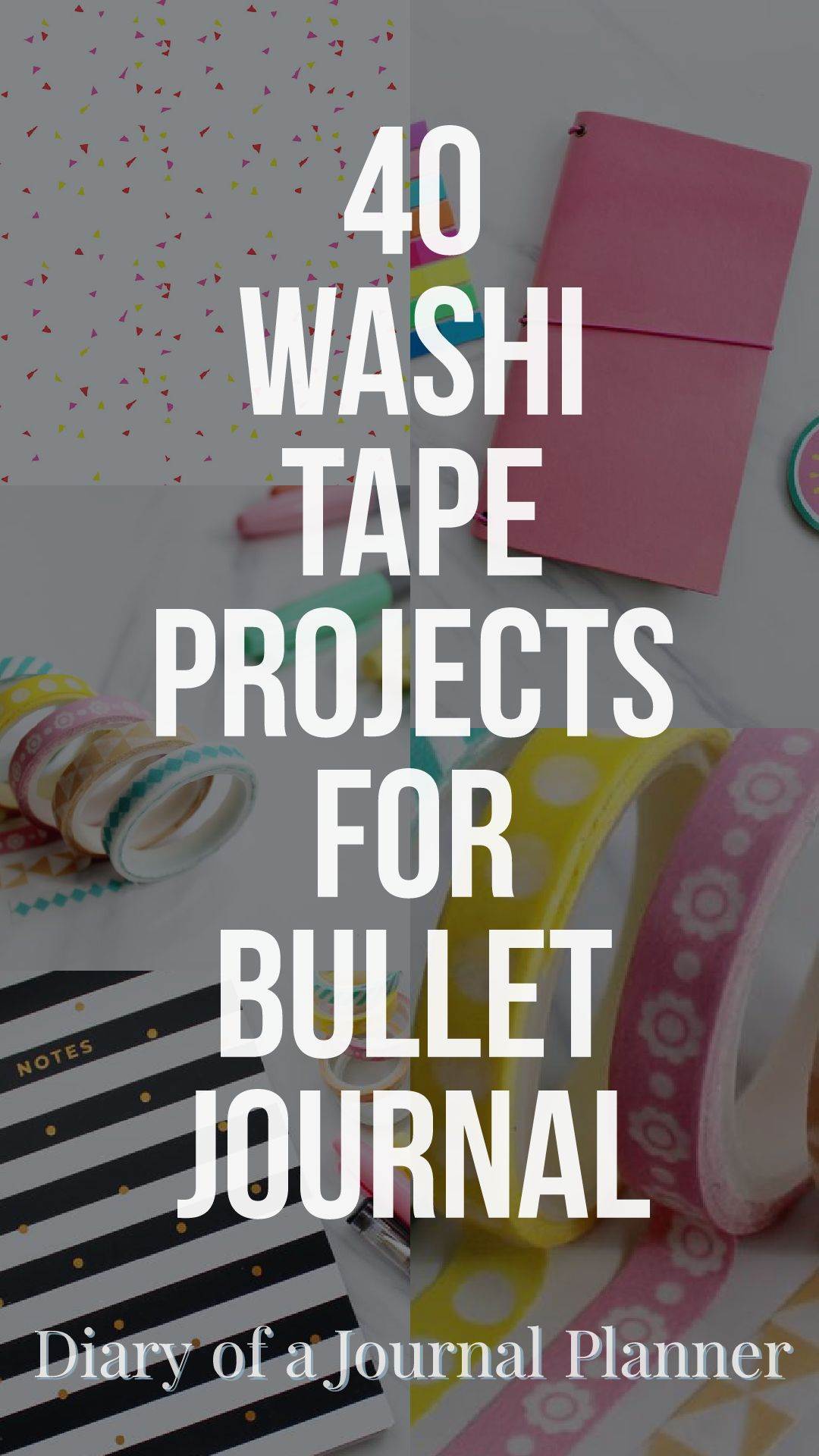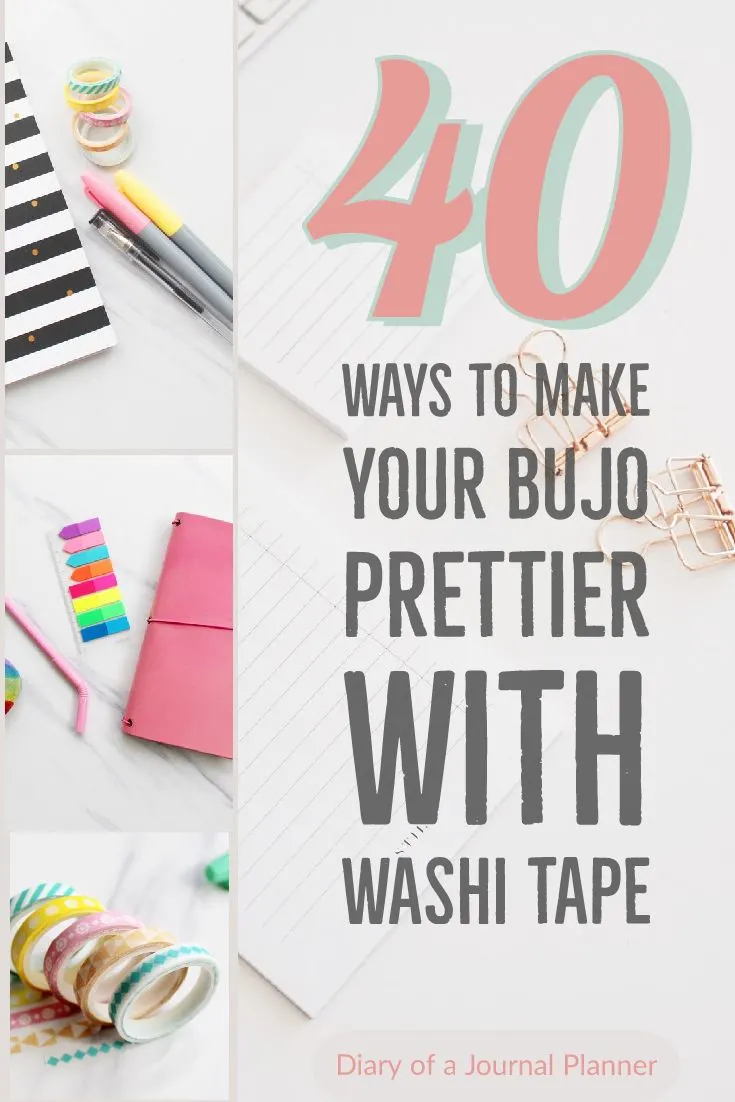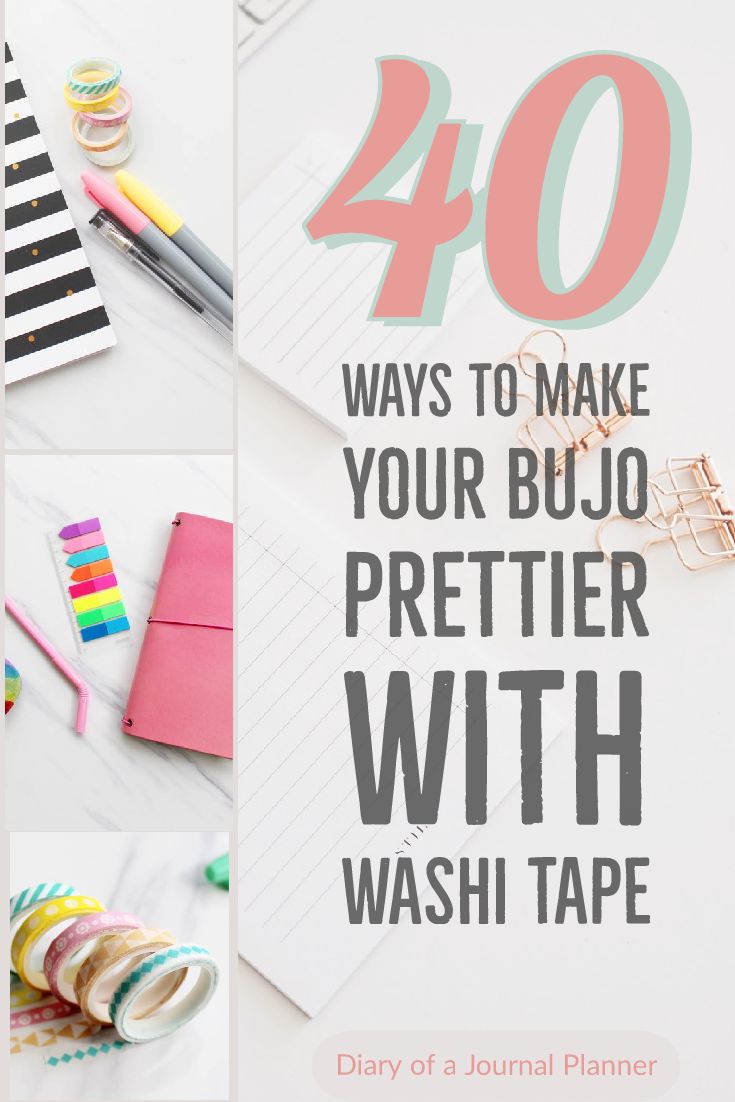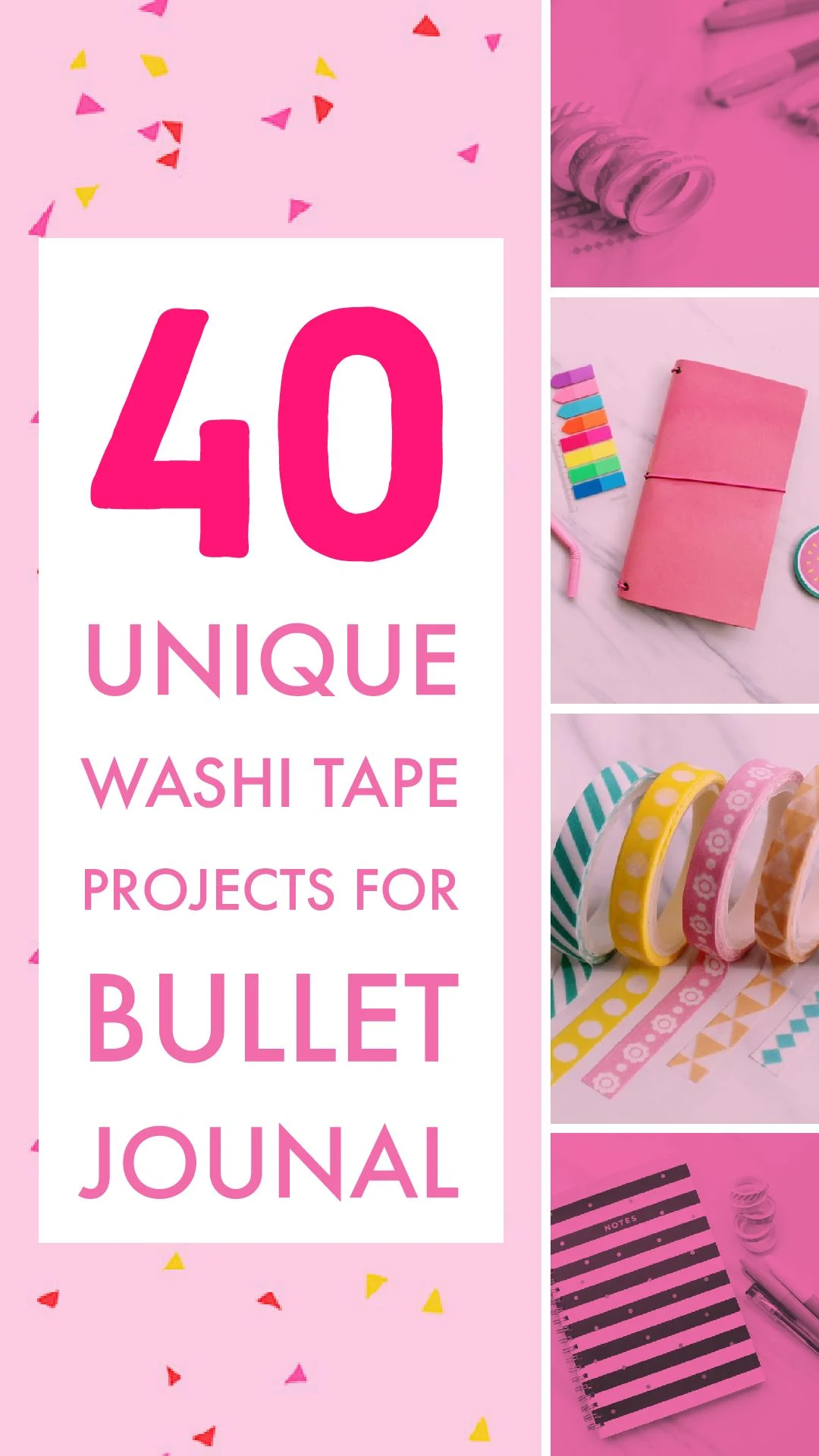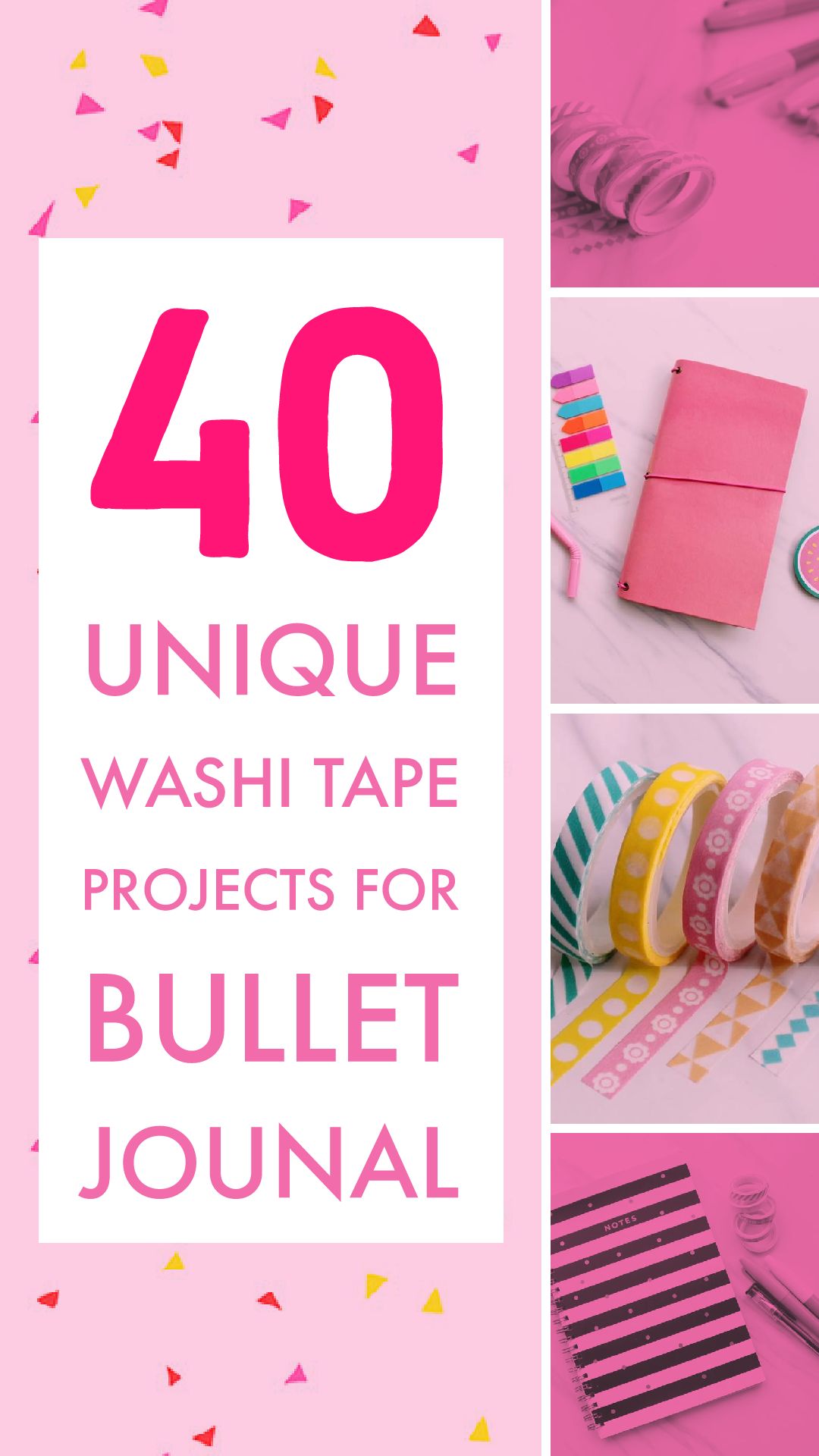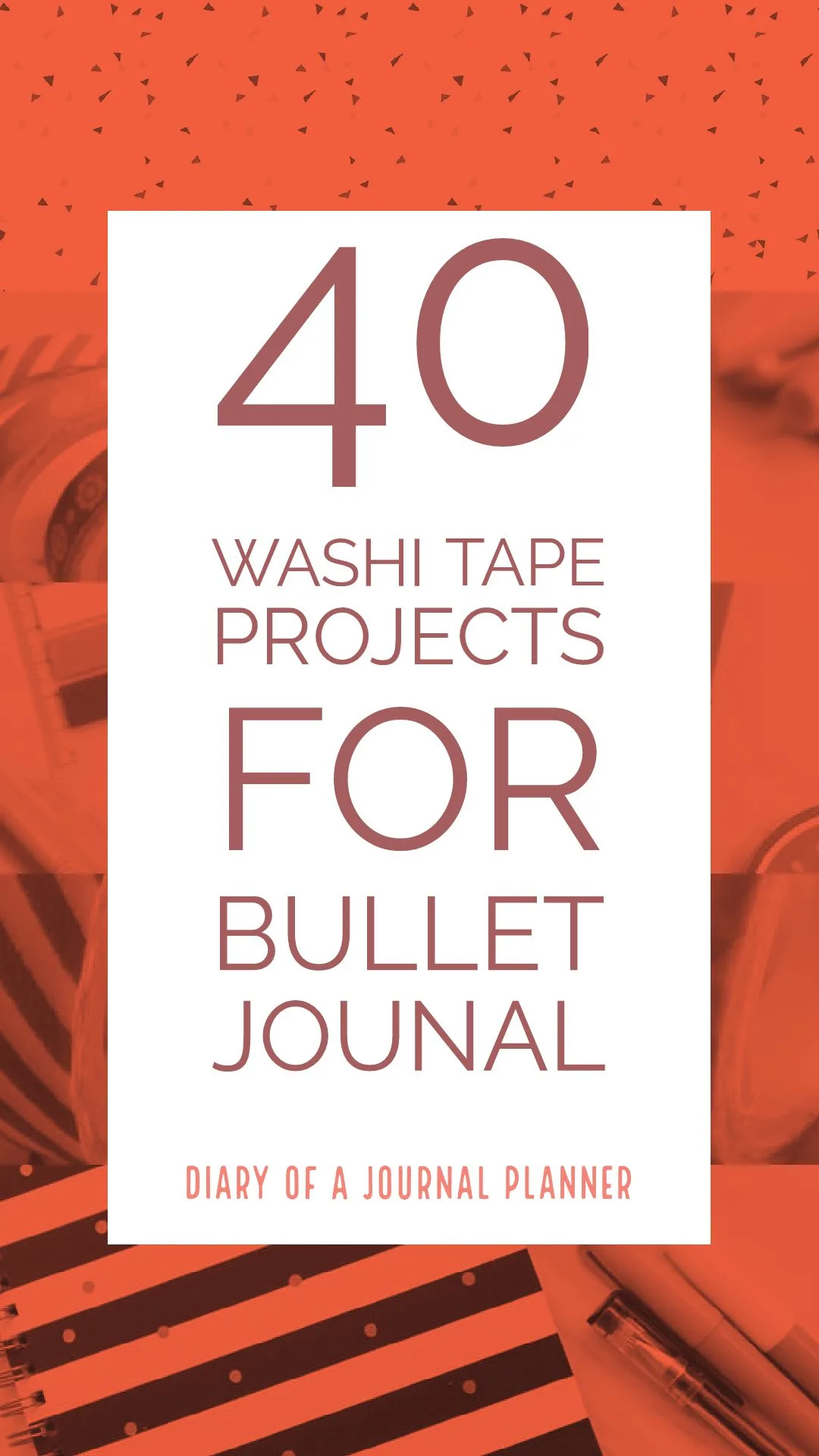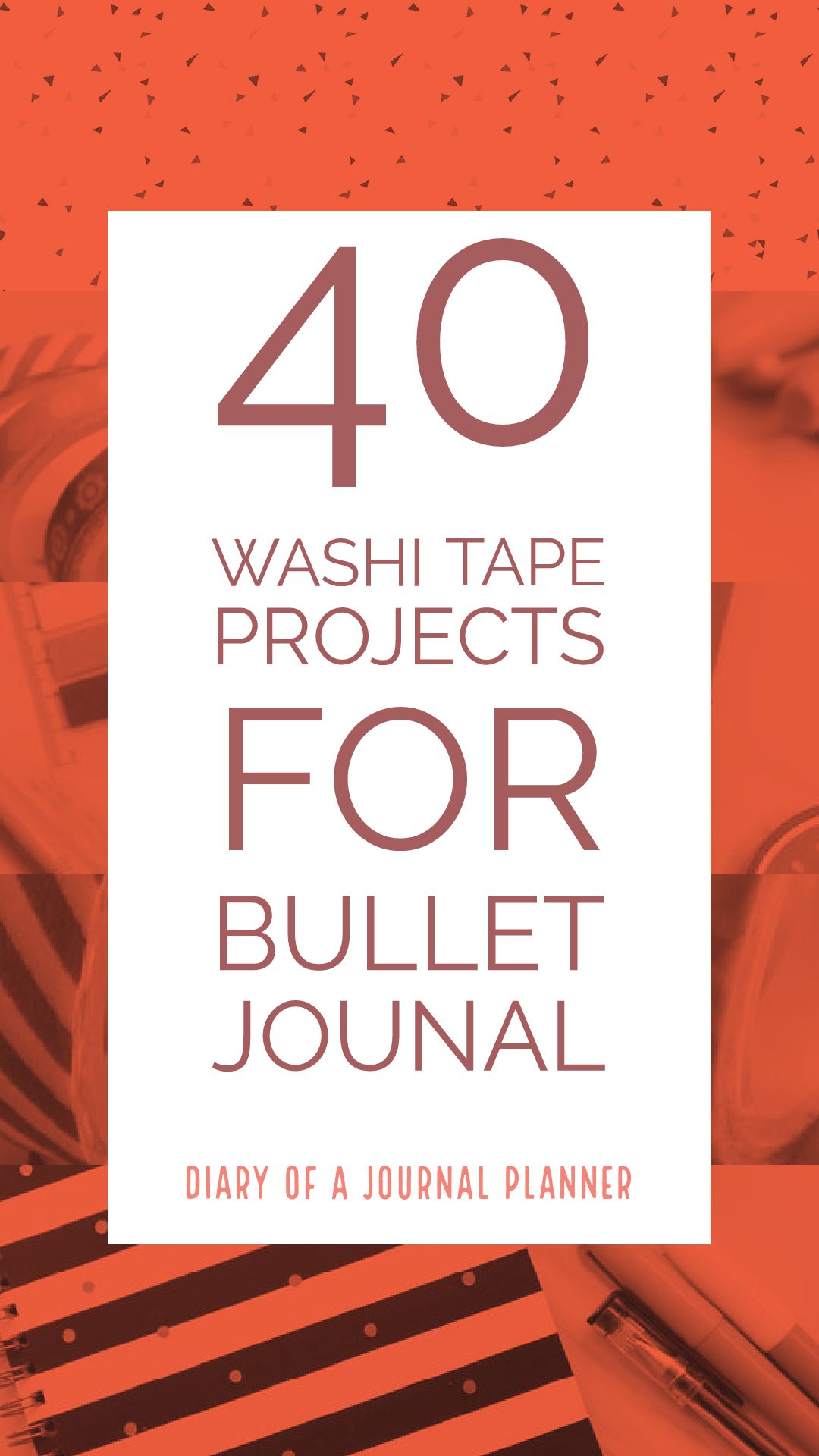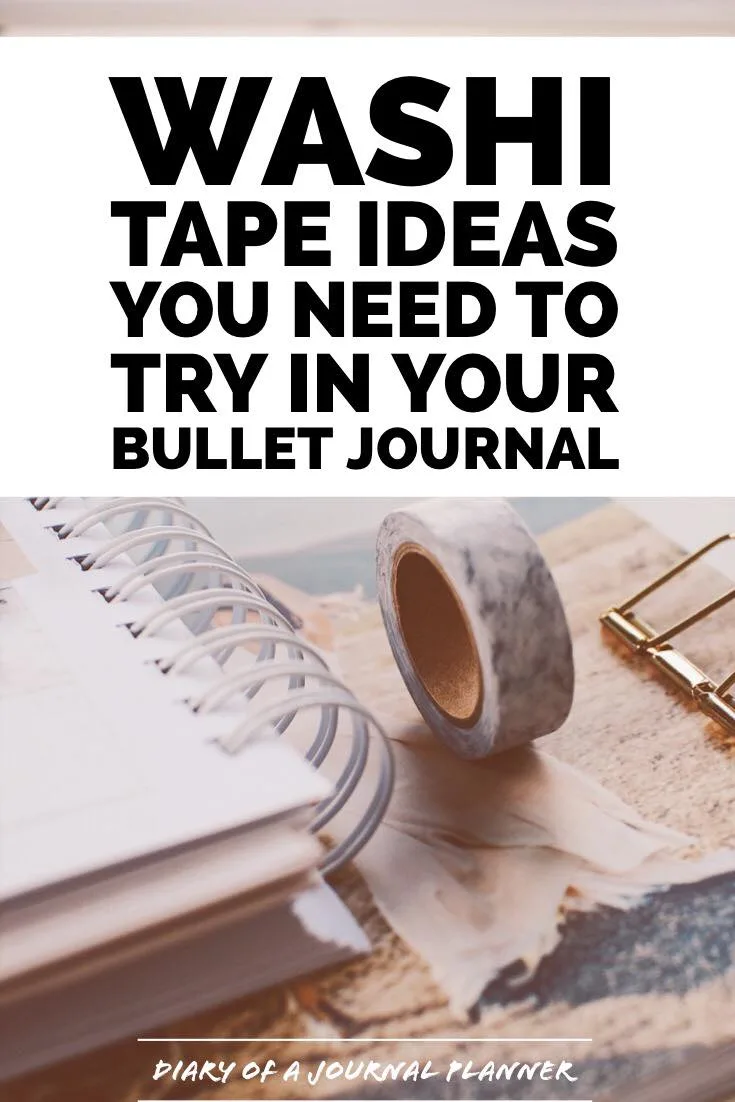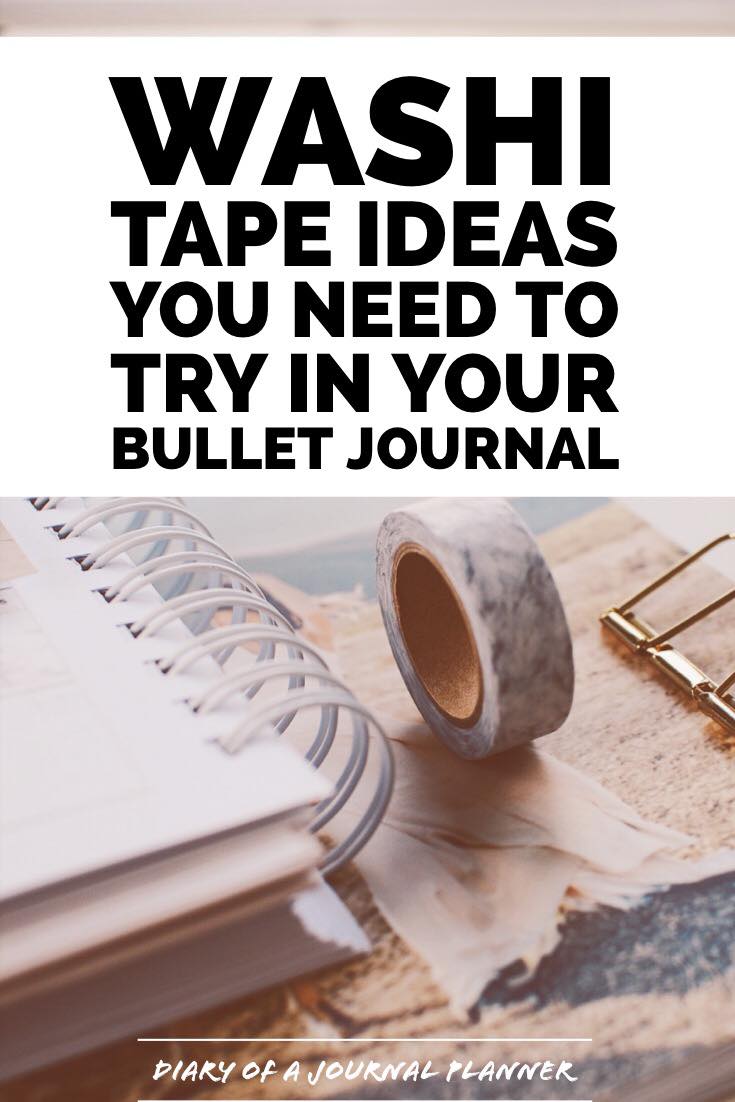 Decorating bullet journal with washi tape